Environmental, social, and governance (ESG) investing is a rapidly growing area of the investment universe. ESG encompasses a wide range of issues that can affect a company's long-term performance, such as its environmental footprint, its treatment of employees, and its adherence to good governance practices.
Many investors believe that companies that score well on ESG measures are more likely to be sustainable and generate superior returns over the long term. As a result, many institutional investors are incorporating ESG considerations into their investment decision-making process.
However, there is still no consensus on measuring or weighing ESG factors, and there is significant debate about whether ESG investing leads to better financial outcomes. The jury is still out on whether ESG investing is merely a fad or whether it represents a fundamental shift in how institutional investors think about risk and return.
The environmental pillar looks at a company's impact on the environment. This includes things like emissions, resource consumption, waste and water usage.
The social pillar measures how a company treats its employees, customers, supply chain and other stakeholders. This includes things like human rights, diversity and labour relations.
The governance pillar assesses a company's management, executive pay, board diversity and financial transparency.
All three pillars are equally important in measuring the sustainability of an investment. However, each investor may place different importance on each pillar depending on their own values and priorities. For example, an investor focused on climate change may place more importance on the environmental pillar when making investment decisions.
Investors can apply these non-monetary factors to evaluate their investments and businesses' long-term value and profitability. Environmental factors examine nature conservation; social factors evaluate how companies treat people within and outside a company, and governance factors determine how the company operates.
ESG looks into environmental sustainability. The pollution of the environment. Destruction of forests. Energy conservation projects. Wastes. Water – Use, Employer gender differences, Privacy. Customers, Employers Sexual Harassment Policy, and Human Rights in the country.
ESG investment combines environmental social and governance with promoting environmental sustainability and social responsibility in the workplace. ESG investments use independently assessed reviews to assess a company's behaviour and practices on environmental and social impacts.
Social responsibility in the investment industry is changing the face of the economy, and providers and investors alike must jump on the sustainability bandwagon. Unfortunately, sustainability is a grey area. ESG aimed at changing this. ESG investors apply specific classifications and metrics to the investments to understand the sustainable investment.
These funds are often discussed on investment websites, financial websites, and in media reports. The SEC is launching the Investors Education Bulletin to educate investors about ESG fund investment options.
ESG, or environmental, social, and governance, investing is becoming an increasingly important consideration for investors. But what is ESG investing? And why should you consider it? In this blog post, we'll answer those questions and explain why ESG is a growing investment portfolio trend and sustainable investing.
ESG investing vs. socially responsible investing vs. CSR investing
ESG investing considers environmental, social, and governance factors when making investment decisions. The goal of ESG investing is to generate both financial return and positive societal impact.
Socially responsible investing (SRI) is a type of ESG investing focusing on investments promoting social good. CSR(corporate social responsibility) investing is a type of SRI that focuses on investments that support a company's commitment to social and environmental responsibility.
While all three types of investing consider non-financial factors, they each have different focus areas. ESG investing considers a broad range of issues, while SRI focuses specifically on promoting social good. CSR investing focuses specifically on supporting a company's commitment to social and environmental responsibility.
Responsible investment is another term used frequently to describe the creation and management of scalable investment portfolios in the United States. SRI and ESG both focus on creating more sustainable portfolios but have different meanings.
ESG provides information on how companies can determine the sustainability of investments in three different categories: environmental, social and governance. The term "social responsibility" is generally used.
Typically, socially responsible investments are assessed through the evaluation of socially responsible investments. Throughout history, different kinds of sustainable investments differed in the form they created the portfolio.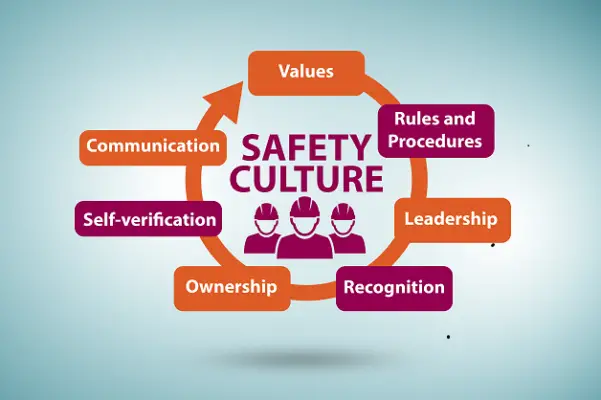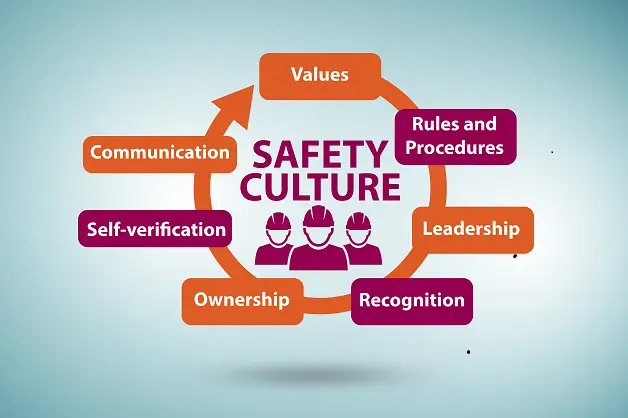 How do Environmental, Social, and Governance Criteria work?
Recent investment trends suggest investors should be putting the money where it is. In addition, brokerage firms also began launching ETFs and other financial instruments geared toward meeting E-SG criteria.
Robo advisers such as Wealthfront have promoted this ESG-oriented offering to younger investors. ESG-specific criteria have been increasingly used to inform large institutional investors like state pension fund investments. According to msci esg research latest report, investors accounted for $17.1 billion in assets selected for ESG criteria by 2021, compared with $12 billion a couple of years ago.
According to research studies conducted by independent companies, the ESG strategy includes investment in companies scoring high in sustainability and social responsibility. The core of ESG investing is changing society by making more investments.
They believed that environmental, social & corporate governance are key elements of companies overall performance. Investors are more likely to understand and invest in the ESG factor as it helps reduce ESG risks and improve impact investing.
58%
The percentage of Investopedia respondents and treehugger users indicates an increased interest in ESG investment in 2020. The report also showed that 19% of people used ESG to choose investments.
How are ESG Scores Calculated?
ESG research organizations provide measurable results by comparing various investment strategies for a large group. The ESG rating represents the rating a researcher assigns to an individual company.
The rating companies typically rely on several criteria for evaluating individual components of the E, G or S. JUST Capital, MSCI and Refinitiv are among the top-ranked ESG researchers and investors worldwide. A typical score is a 100-point scale — the higher the score, the more effective it is at a particular ESG objective.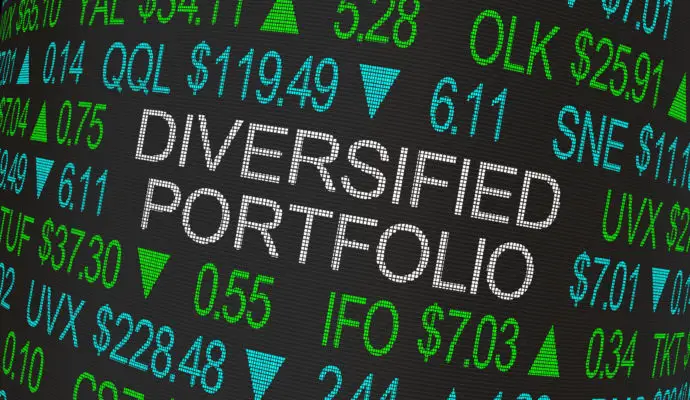 What are environmental, social, and governance criteria?
Environmental socio-governance (ESG) criteria refer to a set of guidelines that are used to determine whether or not the company behaves in ways that are ethically appropriate to the investor.
Environmental criteria are measures to ensure that an organization's environment is protected, including corporate actions to tackle climate change an example. Social criteria measure the company's relationship with its employees, suppliers, customers or communities. Governance focuses on the leadership of an organization.
Why should I invest in ESG?
There are several reasons to invest in ESG funds, including:
-Many ESG funds outperform their non-ESG counterparts over the long term. This is likely because environmentally and socially responsible companies tend to be better managed overall.
-ESG funds can help you diversify your portfolio. Because they tend to focus on different factors than traditional investments, they can help to reduce risk.
-ESG funds tend to have lower fees than traditional investments. This is because they are often passively managed, so there is no need to pay for active management.
The importance of balancing investment with the priorities of your company can help you achieve your financial objectives. Investors are mainly looking towards the companies which can solve these problems and are more interested in those who are the leading ESG activists. But ESG investment strategies can also provide higher returns than conventional investment techniques.
How can you find ESG Investments?
You could put a lot of time and effort into implementing an ESG plan, but you can still identify investments suitable for you, including research, financial advisors and Robo advisors.
ESG-Savvy Robo-advisors
Providing investors with an easy, DIY approach with a good guide can be a good starting point for investors. Although guidelines for defining ESG in investing differ from one Robo-advisor to another, the most popular ones operating mainly on promoting the ESG are Betterment, Ellevest Wealthsimple Sustainabilityfolio and Earthfolio. Using robots, you'll be able to get better returns on investments than utilizing your own.
Do your own ESG research
Several media companies publish the Best of e-SSG – Rating Stock List annually. Start with this list to see possible investments that may match your objectives. You can search ESG stocks in different ways.
You have the same option to buy money for a non-ESG investment. This will save you time and effort when deciding on the right investment firm or fund manager. ESG ETFs can be easily researched on the Internet.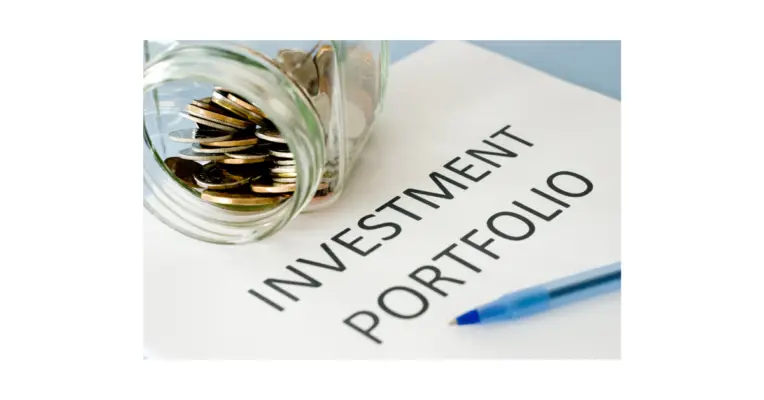 ESG Financial Advisors
The reasons for working with an ESG investor are numerous. A third thing that financial advisers are aimed at is getting a high-level view of your financial situation. The investment advisor will be happy to help you make investments that align with your objectives and meet your expectations. When looking for financial services providers, ask candidates about their previous ESG recommendations to clients.
Types of Environmental, Social and Governance Criteria (ESG)
ESG investors aim to ensure that the businesses they fund are responsible environmental stewards.
Environment
Environmental criteria could encompass climate management for companies, energy waste management, environmental protection, natural resources(indirect greenhouse gas emissions), and the treatment of animals.
The criteria can help assess the environmental impacts and how the company manages those risks. It may be necessary to monitor direct and indirect emissions of greenhouse gases, manage hazardous waste and respect environmental standards.
Governance
ESG management standards are based upon accounting procedures that are accurate and transparent in their selection and the management of its leadership. A shareholder's responsibility should also be maintained.
Investors in the ESG sector could be required to ensure that a company does not use politics to receive preferential treatment or engage in illegal behaviour.
Social
Social criteria examine the company's relationship with stakeholders. Does the government follow the ESG standard for suppliers? Do companies donate money to local organizations? Are workplace practices considered important? Is there an ethically-minded way to exploit customers?
Other Strategies for Socially Conscious Investing
While ESG has one way to align investments with value, this strategy is not enough.
Socially Responsible Investment (SRI)
Social responsibility investments (SRIs) are a strategy that assists the investment community in aligning its decision to their individual values. SRI provides an opportunity to acquire companies which share your values.
While ESG investing considers how practices affect profitability and future profits, SRI focuses more closely on whether an investment corresponds more directly to a specific shareholder. ESG is important for company results, while SRI primarily focuses on investors' value.
Types of ESG Investments
ESG investment is widely available, but here are some popular and useful methods.
ESG mutual funds
Funds can fill a portfolio fast, thereby diversifying your investments quickly. Several ESG funds have exploded recently. Earlier in 2019, Morningstar reported that there had been more than 400 exchange-traded funds compared to 280 in 2018.
These funds generally aim specifically at renewable energy, which helps you personalize the impact of investment dollars. If the broker provides an ESG rating tool, it will give you an overview. You should examine the company brochure to learn more about certain funds, such as how they invest.
ESG stocks
You'll typically be tempted to invest a significant part of your portfolio in one of the individual securities in your portfolio. Some firms offer Impact Reports highlighting sustainable and cultural initiatives undertaken and how the companies handled the issues of CO2 emissions. You should also check some common factors like revenues and net income.
Conclusion
Financial institutions are also getting involved in ESG investing. Many banks and asset managers now offer products that screen for ESG factors. And some index providers have launched ESG-themed indices that can be used to benchmark the performance of sustainable investments.
ESG integration is incorporating ESG considerations into the investment decision-making process. It involves assessing the materiality of ESG issues and how they impact a company's financial performance.
Many investors are now using ESG data to inform their investment decisions. This is because they believe that companies with strong ESG hearts tend to be better long-term investments.
While there is still much to be learned about ESG investing, the concept has gained much traction recently and is likely to stay here. Institutional investors are already starting to weigh ESG factors when making investment decisions, and individual investors would be wise to consider doing the same. If you're looking for a way to invest that considers financial performance and social and environmental responsibility, then ESG investing may be right.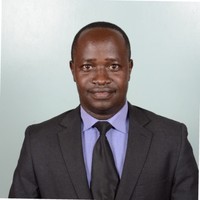 Chris Ekai is a Risk Management expert with over 10 years of experience in the field. He has a Master's(MSc) degree in Risk Management from University of Portsmouth and is a CPA and Finance professional. He currently works as a Content Manager at Risk Publishing, writing about Enterprise Risk Management, Business Continuity Management and Project Management.