Quality assurance in project management is the process used to ensure that the products or services delivered to the customer meet the quality standards agreed upon at the beginning of the project. There are several ways to ensure quality in project management, but some of the most important are listed below.
One of the most important ways to ensure quality in project management is to create a detailed quality plan at the beginning of the project in the quality management planning stage. This quality plan should list all the standards that need to be met and who is responsible for each.
It will be much easier to ensure that all of the standards are met throughout the course of the project. The plan needs to be used together with a project management plan.
Another way to ensure quality in project management is to perform regular quality assurance audits. These audits can be done internally by someone on the project management team or by an independent third party.
During these audits, all aspects of the project will be examined in detail to identify areas where improvements can be made. Identifying and correcting any problems will be possible before they cause serious damage to the project.
Finally, it is important to have a good communication plan to ensure project management quality. This communication plan should include both formal and informal channels for communicating with all stakeholders about progress on the project, as well as any changes that need to be made. This will keep everyone updated on the project's status, ultimately leading to higher satisfaction with the final product or service.
It doesn't matter how much work you're working to achieve on time and the budget for the project. Make sure that your products will meet all your customer requirements. Quality means making the best possible use of resources and making the best decisions possible.
You should always be aiming for an ideal product. Everybody has knowledge and qualities. But its use in everyday lives is somewhat different from that of a project manager. Like triple constraints (scope costs and timetable), quality management is done by defining goals and measuring.
A quality management plan can help project managers to execute quality management and quality assurance tasks. Generally, a QMP is designed by a consultant and reviewed by a client. Quality measures how well a project meets requirements.
Quality management ensures the complete execution of all tasks required to attain the desired standard. This involves developing a quality strategy and developing and implementing quality planning and assurance.
Project management is an important field that requires a great deal of skill and precision to be successful. It can be difficult to ensure quality in project management, but some steps can be taken to ensure that all aspects of the project are handled correctly. This post will discuss ways to achieve quality in project management and some of the challenges that can arise.
What is Project Quality Management?
Project quality management ensures that a project meets the client's or customer's requirements. It includes planning, executing, and monitoring the project to ensure it meets the quality standards.
Quality management is a critical component of any project, as it can impact the success or failure of the project. Many tools and techniques can be used to ensure quality, such as quality assurance, quality control, and Six Sigma.
Quality monitoring is the process of maintaining the quality of a project. While it can sometimes be argued that quality is "perfect", it is generally more concerned with providing quality consistency throughout the process.
What quality means depends upon the needs of the client or the customer's needs for the product, so this can differ by project. Developing quality management systems is complementary to modern management projects. Both emphasize customer satisfaction and the fundamental belief in customer satisfaction considering supplier quality performance.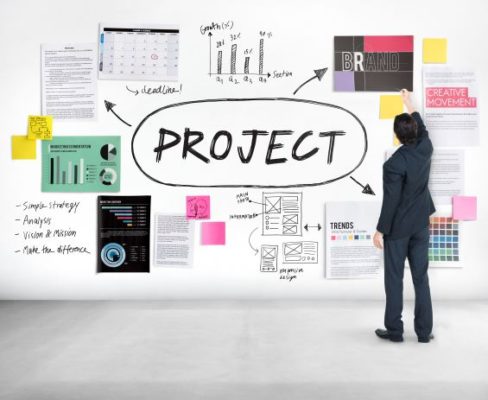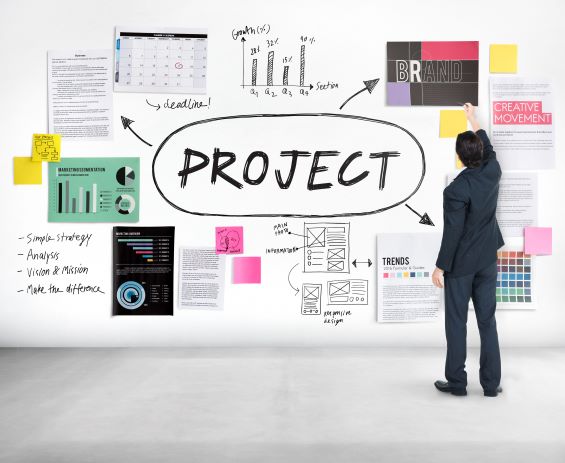 Project Quality Management Concepts
The project Manager oversees the implementation of quality assurance plans and activities. The main idea is to provide products and services to meet the needs and expectations of the client. Getting it done takes knowledge of project management processes and quality management processes.
Prevention Over inspection
Quality Costs are the expenses spent on issues during and after projects to solve the failure. They are divided into costs to conform to a rule and non-conforming costs. The cost of compliance should be regarded as preventive.
The cost is mostly based on the training process, documenting equipment, and the necessary time needed for proper quality. This includes testing, destruction, testing loss, and inspection costs. The cost of non-compliance is a cost of internal failure. Those usually involve making something or simply scrapping it entirely from a list of quality expectations.
This approach, known as prevention over inspection in quality management, can save time and money by reducing the need for repairs and replacements. In addition, it helps to ensure that products meet customer expectations from the start, preventing disappointment and negative reviews. Prevention over inspection is an essential element of any quality management system.
Customer satisfaction
The lack of customer satisfaction is not a good way of managing quality. Even if the delivered product has met the requirements of all customers and stakeholders but is subsequently completed without any problems, then this situation will be resolved.
It has to be delivered according to those specifications, or the project has failed due to product and administration failure. This is because quality management is primarily about a management process. Keep customers updated on project progress and quality activities.
Continuous improvement
Quality Project Management focuses on improving deliverables as time goes by. Opportunities for identifying and addressing changes are constantly presented through small, incremental, or massive changes. The continuous improvement largely leads to quality improvement.
The application of the principle also means continuously monitoring all issues which emerge. This helps your team led by a quality control manager run a better job and can easily avoid repeating mistakes.
How to Implement Quality Project Management?
Once you understand the different ideas, it will be possible for you to develop your project quality management plan. This should be accomplished in three steps.
Quality Control
Every process requires a governing officer to ensure that rules are adhered to, and quality expectations are fulfilled. It can also be accomplished through peer review or testing. It is important to check the deliverable quality during the project management process to determine the quality and improve delivery when the deliverables don't match the specified quality.
The project is finished at that moment, but redos and readjusting are less useful. This needs to be aligned with quality objectives.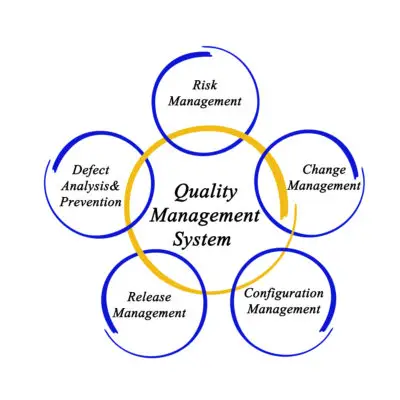 Plan quality
Tell me the quality of deliverables and how projects are managed and inspected. Agree about the documenting and distribution of the information. Do people meet regularly via email and/or Skype? It plans to include these specifics and measurement methods when evaluating quality during project management.
It will include a quality checklist which collects and organizes the marks required in a given project.
Statistics
Measurements and interpretation of the data can help determine whether an item meets grade specifications. Statistics — mathematical analysis of numerical results —are useful for interpreting many measurement results or identifying whether a product has been manufactured to meet definite specifications for repeated use.
Measured products are measured in controlled limits—the upper and lower extremes allowable variations- and the company is responsible for designing the processes to consistently keep products in this zone. In many cases, instructional designers use statistical tools in designing courses. Factory acceptance tests can also validate quality requirements.
Measurement Terminology
During the project implementation process, services and products can be sampled and evaluated for their quality within limits of the required requirements and to examine causes for variation. These evaluations are often conducted by a separate quality control group, which requires an understanding of measurement processes.
The quality plan specifies control for a process. The range in this range is defined as tolerability. The tolerance is usually defined in mean values, plus or minus tolerance.
Defining and meeting client expectations
A client s specification is required to meet this requirement to succeed. Remember meeting a specified schedule in your project will determine a successful implementation. Client expectations can be difficult or undocumented to convey in standardized documents.
One client wants to attend the whole process and choose those who appear relevant. Another client can attend project meetings requiring client feedback. Inviting clients to meetings can lead to a huge amount of frustration for future projects and corrective actions.
Techniques
Every project manager knows that quality management is essential to the success of any project. After all, if the project deliverables do not meet the customer's or client's needs, it is unlikely that the project will be considered a success. But what specific techniques can project managers use to ensure quality management?
One technique is called quality assurance. This involves developing and implementing procedures to ensure that the project meets all quality requirements. This may include testing products or services before they are delivered or conducting regular project audits. Another technique is known as quality control.
This involves monitoring the project to identify potential problems and taking corrective action to prevent those problems from occurring.
There exist various methods of planning and controlling the quality of projects. The degree of use of this tool will depend upon the complexity of the project & the quality management program used by the client.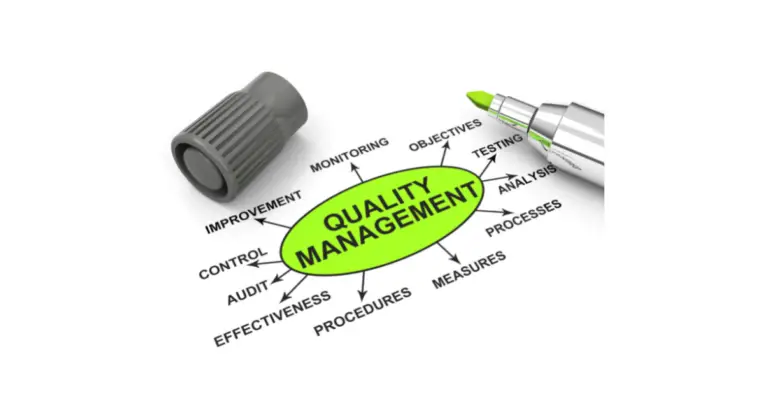 Sources of planning information
Most quality project management planning information can be found through published case studies, books, articles, and websites. However, it is important to consider the source of this information to determine if it is reliable.
For example, case studies may present a biased view of a project as they often focus on the successful aspects while ignoring the failures. In contrast, books and articles written by experts may provide a more objective overview of quality project management principles.
Web-based resources can also be useful, but it is important to check the website's credibility before using it as a source of information. By considering the source of information, you can ensure that you are using reliable sources to plan your quality project management strategy.
Planning for the best can help with a first plan. The early scope, budget and timeline estimates are used to identify products that require the expected grades and quality. Risk analysis can be performed to see what risks to a particular project can impact the project's quality.
Quality assurance
Quality assurance aims to ensure the quality control system is running efficiently. Reviewing the first quality program and comparing it with how quality is achieved throughout the implementation is necessary.
A quality assurance program is fundamental to any quality project management plan. Quality assurance programs are designed to ensure that all products and services meet or exceed or meet applicable standards. Businesses can reduce the risk of faulty products or services, improve customer satisfaction, and increase profitability.
Various quality assurance programs aim to ensure that products and services meet or exceed customer expectations. Some common methods used to assess product and service quality include customer surveys, focus groups, and independent testing.
Conclusion
To ensure that your project is completed on time, within budget, and to the required quality standards, it is important to put in place a rigorous quality assurance process. The methods we have discussed are just some ways to achieve this. By combining these techniques, you can be sure that your project will be delivered with the highest quality possible. Have you tried using any of these methods in your own projects? Let us know how they worked out for you in the comments below.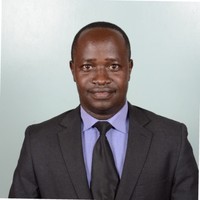 Chris Ekai is a Risk Management expert with over 10 years of experience in the field. He has a Master's(MSc) degree in Risk Management from University of Portsmouth and is a CPA and Finance professional. He currently works as a Content Manager at Risk Publishing, writing about Enterprise Risk Management, Business Continuity Management and Project Management.