As the world increasingly moves online, cybersecurity risks are becoming more and more prevalent. Businesses of all sizes need to be aware of the potential cyber risk and take steps to protect themselves. One way to do this is to monitor cyber attack key risk indicators (KRIs).
KRIs are a set of metrics that can help businesses identify potential cybersecurity threats. By tracking KRIs, businesses with an enterprise risk management program can better understand where their vulnerabilities lie and take steps to mitigate risks. Some examples of Key risk indicator include:
–Number of successful cyberattacks: These cybersecurity metrics can help businesses understand the frequency and severity of attacks.
–Number of data breaches: This metric can help businesses track the time-sensitive information that has been exposed.
–Cost of cyberattacks: This metric can help businesses quantify the financial impact of attacks.
–Number of malware infections: This metric can help businesses track the prevalence of malware and take steps to prevent infections. Monitoring KRIs is an important part of managing cybersecurity risks.
Statistics have remained unchanged over the past decade. The EY study also cites the fact that 37% of companies are concerned about a "nonexistent or very immature" measure and reporting for cybersecurity efforts. Some organizations spend more than a billion dollars on cybersecurity for compliance.
A list of tools must be followed to monitor their performance to protect and detect data. Key Performance Indicators (KPIs) allow for accurate and timely measurement of program success (including cybersecurity) and aid decision-making.
Currently, only 23 percent believe the information provided in Managing Risk is sufficiently complete. This number has hardly changed since 2000. The EY Global Information Security Survey shows that just 15% of organizations reported that their Information Security reports met the expectation.
Cyber security KPI (Key Performance Indicators) are important metrics used to measure the effectiveness of your cybersecurity program. Examples of these KPI's include the number of successful network breaches, virus detections, system failures, and data leakage. Additionally, other security efforts such as authentication processes and incident response time are also metrics taken into consideration when assessing information security kpi businesses' security performance. With its help, you can easily track the progress of your cybersecurity program and analyze if it is achieving desired results or not.
As technology advances, cybercrime evolves with it. Businesses and organizations of all sizes are at risk for cyberattacks, which can cause serious financial damage. It is important to know the key risk indicators to protect your company from these threats. This article will explore several examples of such indicators. Stay safe online!
What are Key Risk Indicators?
Key Risk Indicators predict undesirable events which negatively impact businesses. Companies can quantify risk by using KRIs and monitoring them proactively. This gives visibility into the risk control environment for organizations. Key risk indicators manage cyber risk.
How many KRI organizations are necessary does not matter. Chief information security officers should note the amount and nature of the key risk identified, the available data needed for the KRIs, the costs of obtaining the data and the target audience.
Senior management should understand KRIs and how they affect their day-to-day operations. Most significant risks of business operations aligned with key business attributes require the right cybersecurity metrics.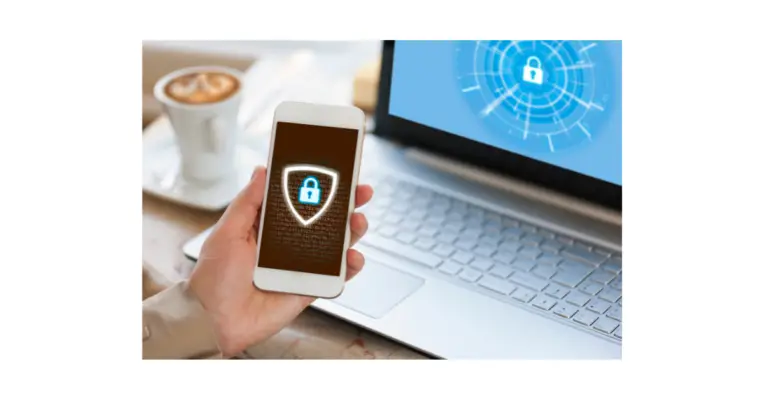 Purpose of KRI
A Key Risk Indicator (KRI) is a metric used to measure and track an organization's risk exposure level. KRIs are designed to provide early warning signs of potential problems so that remedial action can be taken before they escalate into major issues.
There are many different types of KRIs, and they can be customized to suit the specific needs of any organization. However, some common examples include measures of financial performance, operational efficiency, customer satisfaction, and compliance with regulations.
Importance of cyber security metrics
Cyber security metrics are essential for businesses to understand their risks and properly allocate their resources. Without metrics, it is difficult to set priorities and make informed decisions about where to invest time and money. Additionally, metrics can help businesses track their progress over time and identify areas of improvement.
Furthermore, they can provide valuable insights into the types of threats that businesses' key risks are most vulnerable to and the effectiveness of their current cyber security measures. In short, cybersecurity metrics important tools for businesses that want to protect themselves from the ever-growing threat of cyber attacks.
Peter Druckers quote is that everything measured is managed – the cybersecurity sector is no different. If you don't monitor security measures, you will have to find a way to track them. Cybersecurity does not come as an everyday matter.
It's not always easy for cyber threats to evolve, but processes to mitigate these changes must be kept in perspective. It is important that the security measures that are being implemented are regularly monitored. That's important for a couple of reasons.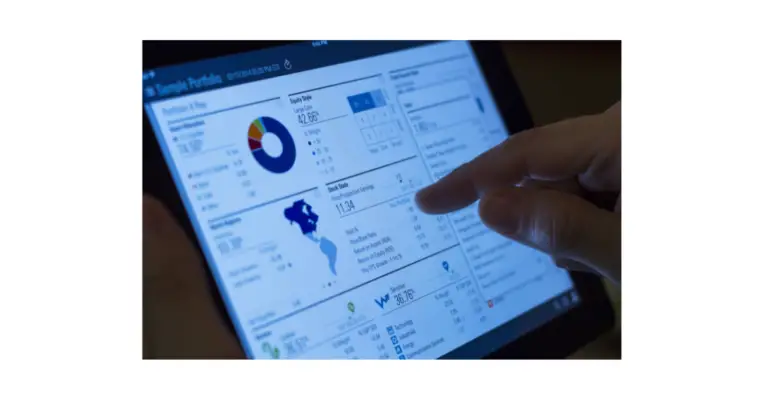 Average vendor security rating
The threat landscape within a corporation reaches beyond its borders, and your security performance must also reflect the same. This means vendor risk management and integration of third parties are essential elements of security operations and risk exposure data.
Security threats enable quick access to a list of vendor average scores and the number of suppliers that are ranked the highest in their respective markets.
Traditional vendor management practices consist of capturing the vendor security rating at one time and updating it periodically. As security professionals, you'll be able to greatly reduce vendor risk through continuous monitoring of vendor risk profiles.
First Party Security rating
Security rating systems can be used to share metrics with non-technical employees using an easily understood score. UpGuard gives your company a simple A-F letter grade to assess your cybersecurity posture based on 50+ criteria in real-time, including network security and DNSSEC. The security rating is useful for the security assessments you are completing. It also helps you identify what data security metrics need improvement.
Patching Cadence
Can an enterprise deploy a patch on its security system to prevent unauthorized access? Cybercriminals exploit the delay between patch release and deployment. Another good example is WannaCry, a popular ransomware virus.
The WannaCry exploited an EternalBlue Zero-Day vulnerability, and the vulnerability was quickly patched, although many companies were still victims of the poorly patched cadence.
Company vs Peer Performance
A key topic for Board Reporting today is cybersecurity performance and competitive advantages compared to organizations in other industries. It is digestibly appealing visually and very convincing, making it an ideal board-friendly presentation.
The security ratings report helps customers compare their security performance in four key industries in one easy-to-follow step.
Mean Time For Vendors Incident Response
In addition, if your company has been compromised by hacking or malware, the threat may also hurt the security department. The longer the vendor responds to an event, the greater its risk of being affected. Some data breaches result from bad vendor management.
Mean Time to resolve (MTTR)
How can your team respond quickly when a computer virus or other malware occurs? Is this a common problem? Quality incident planning is important.
Mean Time to Detect (MTTD)
What happens if threats don't come into view? MLTD measures the duration it takes for a team to recognize signs of a compromise.
Access Management
What are users' privileges for the admin? The principle of less privilege is one simple method of preventing privilege escalations attacks.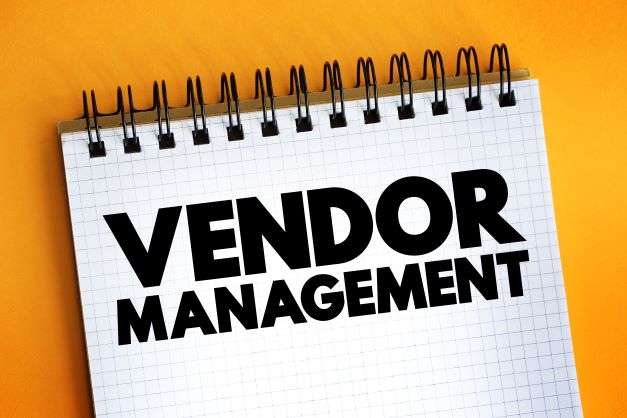 Level of preparedness
Do companies still need devices to update their networks? CIS control solutions are used in 20 countries worldwide. The spokesman said.
Intrusion attempts
How often has an unlicensed actor attempted to gain unauthorized access? You can look at firewall logs to gather these data.
Vendor Patching Cadence
This is used to determine the risk of the third-party provider and what key vulnerabilities need to be addressed.
Unidentified devices in internal networks
Employees can create malicious malware or other cybersecurity risks when bringing their own devices.
Conclusion
As we have seen, many key risk indicators for cyber security exist. While some may be more obvious than others, it is important to be aware of all potential threats and take the necessary precautions to protect your business and data. Have you identified any of these key risk indicators in your own organization? What measures have you put in place to mitigate the associated risks? Let us know in the comments below.
Have you read?
Strategic Key risk indicators examples
Key risk indicators for utility companies 
Key risk indicators for treasury operations
Professional who measures and manages risk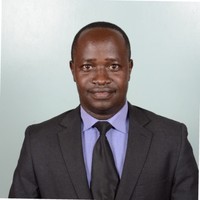 Chris Ekai is a Risk Management expert with over 10 years of experience in the field. He has a Master's(MSc) degree in Risk Management from University of Portsmouth and is a CPA and Finance professional. He currently works as a Content Manager at Risk Publishing, writing about Enterprise Risk Management, Business Continuity Management and Project Management.