Every project manager should be aware of the five phases of the project management life cycle. These phases are initiation, planning, execution, monitoring and controlling, and closing. All phases of the project management process.
1) Initiation: This is the first phase of the project management life cycle and is when the project is initiated or started. During this phase, the project manager will work with the client or customer to define the scope and objectives of the project. Once these have been established, the project manager role can develop a high-level plan for how the project will be executed and delivered.
2) Planning: The project management life cycle's second phase is planning. This is when the project manager will create a more detailed plan for how the project will be executed, taking into account all of the resources that will be required and any risks that need to be mitigated. Once the plan has been created, it needs to be approved by all stakeholders before work can begin executing it.
3) Execution: The third phase of the project management life cycle is execution. This is when work begins to deliver the project according to the plan created in the previous stage. The team assigned to work on the project will carry out their tasks and deliverables according to the schedule that was agreed upon.
4) Monitoring and Controlling: The fourth phase of the project management life cycle is about monitoring and controlling. During this phase, the project manager will keep track of progress to ensure that things are staying on track and that any issues or risks are being managed properly. If necessary, changes can be made to the plan during this phase to keep things on track.
5) Closing: The fifth and final phase of the project management life cycle is closing. This is when work on the project end,s and all deliverables have been completed according to specifications. Once everything has been wrapped up, the project can then be officially closed off.
Project management is an organization of projects according to their Lifecycle, beginning with project initializing until the project close. The Project Management Institute developed a 5-phase model presented in the PMBOK guide.
Every Phase Throughout the Project Manager's lifecycle focuses on specific Project Goals and defines results delivery processes and milestones. Management during project phases helps the project teams communicate project progress and gives them better organizational control over the work they do. Examples of projects include construction projects.
There are many methods of managing a project. To run a successful project, however, you need to think about every aspect, project scope or budget, tasks, conversations, and execution. Traditionally project management involves five phases. These five steps constitute project life cycles. This article describes the project management procedure and covers the various stages.
In this blog post, we'll look at each project management phase in detail so that you have a better understanding of managing your projects effectively.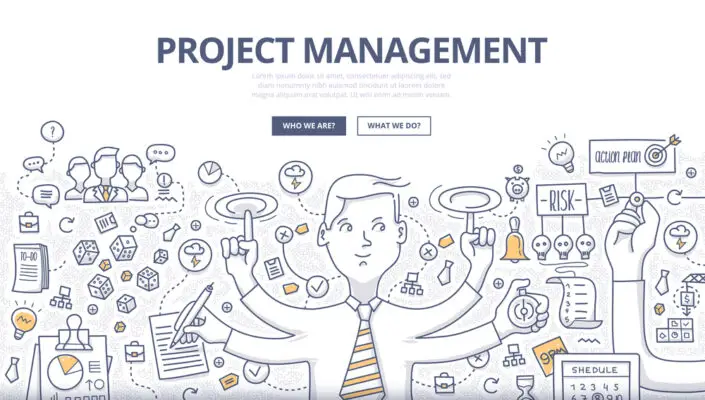 Project Initiation phase
The project launch stages are the initial steps in converting an abstract idea into an objective goal. You need to build a business case at this point. The first step is to decide the project needs and to create the project charter. This is the first project phase. The role of project manager during risk assessment step is important during the initiation phase.
Project charter – A document of importance that contains information on projects, including project requirements, goals assigned by the Project Manager, budget, anticipated time, and others. Once you know the project scope and project objectives, then identify key participants in a project. Create a stakeholder list with roles, designations, communications requirements, and influences.
Probably the crucial stage leading to project planning. It aims at identifying the whys and what are the project's objectives. Launching a project typically derives from business needs or objectives to solve a problem or find new methods for achieving a business objective. If a client wants to reduce their call volumes, find out what they are driving them up and find out. This will determine how the call can be reduced.
Performance in the project induction phase may lead to authorization delays or cancellation. The Initiation Phase ensures that projects fulfill business requirements and that stakeholders and teams align on successful project criteria during all stages of the project lifecycle.
To meet the project objectives, the team will be able to engage external and in-house stakeholders at the beginning of this stage. It helps align expectations and increases the likelihood of completing projects throughout their development and lifecycle.
Project Planning phase
The planning stage provides a complete overview of the entire plan. Plans created by this program guide the entire project development process from the start to the completion phase. When planning your project, you must think about these things:
Estimation of projects
Typically, estimating is done using WBS, it can help identify tasks and efforts. WBS is a visually designed plan describing an area of work. Depending on how many days you have left, you'll have to prepare a project plan to set the stages, tasks, resources, responsibility milestones and timeframe.
Taking your time and examining every step of your work will be the most important aspect of the planning process for any successful project. TeamGantst will help you build well-designed, readable, and easily updated graphs and plans.
Risk management plan
It is important for project planners to establish a risk management system for their projects. Identifying risk is the most effective way to avoid unforeseen risks. It is the job of the manager to monitor risk and communicate it. The project risk management plan  is a risk management plan used in project management. changes can be captured taking in key project risks. Risk mangent is important in project management.
The easiest way is to create a list that outlines risks. The list of potential risks is important to your organization. This planning process can help make your next project easy if necessary. Coming up with a risk management plan requires following the project risk management processes.
Project scope
This will help you define the scope of your projects before you begin. The definition of scope can be divided into many forms. You just need to know when you can invest in an overall project. Occasionally, projects go wrong when there's nothing controlled.
The installation of a guardrail at the initial stage of the construction project will work smoothly, but further adjustments can be required.
Communication plan
As a communication manager, you're looking for the most efficient means to communicate with your teams in the best possible way. A communication plan is very important in teams that work in isolation. Your communication plan should outline expectations about how you communicate together.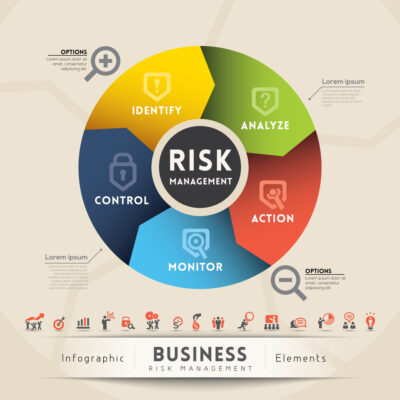 Execution of the Project
This project stage had the entire team working hard! Typically this phase will last for most time in project management until the real project is complete. You will see teams work, collaborate, review and prepare the presentation of information with stakeholders, and revise. In the project planning phases, the project managers do a lot of lifting.
Often a project manager carries an organisation through a process to complete milestones. The project manager is normally tasked with working on time,quality and cost parameters. The project manager will use a change management template to include the various changes the project undergoes in this phase.
The Project Execution Phase is when the project team performs the task according to Project plans. At this phase, the team spends much time managing people, supporting quality work, tracking resource use, and coordinating and updating parties and stakeholders.
The implementation phases are typically the phases where an organization manages every aspect of project delivery to ensure the project remains on track during the remaining life cycle period. The project team focuses on achieving the goals imposed during earlier steps.
Project Monitoring Phase
It is advisable to track progress and monitor performance for projects to improve. Throughout its execution, the project team closely monitors the progress of the project according to a Project plan.
The monitoring of performance is important in ensuring projects remain on schedule, within budget, and their scope. Project staff maintains records of changes, expenses records, QA checklists, and time tracking.
It is possible for these companies to track the progress made during their lifecycle by examining it against the project plan.
When the project management is performed, the 3rd and 4th phases are not sequential. Project monitoring and control phases run concurrently with project delivery to provide a complete understanding of project outcomes.
As an administrator, you can prevent any deviant plan from being created by setting critical success factors (CSF) and Key Performance Indicators (KPI).
During this monitoring stage, project managers are responsible for measuring and quantifying effort and costs during the entire project life cycle. These project performance measures help ensure a successful project's continued budgeting but also help the project's future development.
Performance of the team
Project managers are generally no longer responsible for managing people. You must be watching the project. The quality of the work on the project is primarily dependent upon the team. When we see people slacking, we must address them.
Make sure to find the appropriate way to solve problems and to be sympathetic in addressing performance concerns. It allows teams of people with high levels of performance to track their progress in projects by showing how to avoid wasting their efforts or putting in unnecessary costs before they start.
Quality of deliverables
Quality requires consultation with the company leaders about company standards. You'll first look at it as a team or individual as a project coordinator.
Project objectives
Make sure all project objectives are met. Use these goals in the design, functionality, and new request decision-making. Sometimes we can be very impulsive. Make sure to maintain open contact with stakeholders and bring in new ideas when they need rework.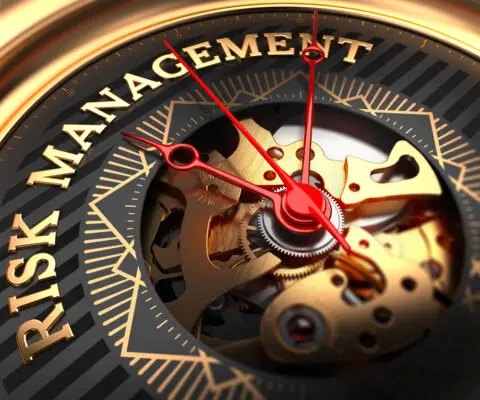 Project Closure phase
Once you have a project finished, everyone will be satisfied with the work delivered, tested & published, and it's time to start. The project closure phases include closing the projects, handing over the project to stakeholders, finishing all reports,, and celebrating the project.
Often organizations are moving on from project to project without taking the time to finish them. Having time for your work to be finished, reflect, and even celebrate is wise.
In the last phase of project management, everything associated with its completion is finished. These include preparing final deliverables to meet contractual obligations, terminating pertinent agreements and releasing project resources.
A project closing may result in completions, cancellations, terminations or work transfer to a different company. The documentation required in closing projects differs according to the circumstances. During this phase, the project leader informs everyone about completing their project to determine the final decision.
Create a project closure report
Write 1-page reports about the projects which can be useful to your organization. Generally, high fives and a good message to the teams are good for team morale.
Hold a retrospective meeting
Have a retrospective meeting to see which things were bad and why. Record all the results with your company to help you improve your next project.
Celebrate the project
Have an afternoon party to celebrate the team's hard work and product quality. The list below includes:
Conclusion
As you can see, there are five distinct phases of the project management lifecycle: initiation, planning, execution, monitoring & controlling, and closing. Success full project management requires adherence to all these stages. All project managers should be aware of these phases so they can manage their projects more effectively from start to finish. Do you have any questions about these phases? Feel free to leave a comment below!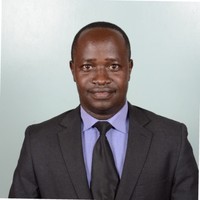 Chris Ekai is a Risk Management expert with over 10 years of experience in the field. He has a Master's(MSc) degree in Risk Management from University of Portsmouth and is a CPA and Finance professional. He currently works as a Content Manager at Risk Publishing, writing about Enterprise Risk Management, Business Continuity Management and Project Management.