The organization's ability to deal with large changes is critical. many businesses have been successful with sweeping new product launches, strategic rebrandings, and secret recipe changes. For every success story about corporate change, however, there may be many scary ones. It can be quite easy for change managers to create a new change management plan with the help and guidance of a good template.
Change controls are a key component of project management. Many projects are likely to undergo changes at one point in their lifecycle. Although implementing changes is necessary, it can prove difficult at first. Typically changes are controlled by changes to scope. It demonstrates the change control template and demonstrates improvement and revision before implementation if needed.
Change management is an essential component of any successful business transformation. A Change Management Plan offers a framework to identify and evaluate the changes required to implement a new process, strategy or technology.This plan should include an overview of the desired change, roles of key stakeholders, detailed steps for implementation, and criteria for measuring success. Change management format and templates exist to help businesses create effective change management plans.
For example, the Change Management Plan example free and available online that provide examples of best practices. Additionally, a Change Management Strategy Template can be used to outline strategies for the successful implementation of the change.
It should include objectives and requirements necessary for achieving the desired outcome. Additionally, IT Change Management Policy Template are available as well as Project Managers resources to ensure that all aspects of the change have been considered and implemented appropriately.
Key stakeholders should also be involved in the process so their feedback is incorporated into the final decisions made about changes for organizational chnage.
Finally, organizations must have a Management Communications Plan Template in place to ensure that everyone who needs to be aware of any changes is kept informed throughout each step of the process.
This will allow them to feel empowered rather than challenged by the changes taking place within their organization and foster trust between project managers and key stakeholders during times of organizational change.
If you're like most project managers, you know that change is an inevitable part of any project. But when changes occur during your project, how do you handle them? A change management plan can help. This template provides a basic framework for managing changes during your project. Use it as a starting point to create a plan that works best for your specific needs.
What is a Change Management Plan Template?
Change Management Plans are the plans that map out the steps you intend to take when implementing changes to your organization and will outline the steps. The Change Manager template can be drafted and customized by companies to streamline your development processes.
Change management is the process of planning, implementing and monitoring changes to an organization's business processes, structure or systems. Change management is critical to ensure that changes are made in a controlled and safe manner, and that the benefits of the change are realized. A change management plan is a key document in any change management process, and should detail the steps that will be taken to manage the change. A sample of change management included and its components.
The change management proposal template can be used to propose a change management initiative to an organization. The template includes a description of the proposed change, the benefits of the change, the steps involved in the change management process, and the resources required for implementation.
The management communications plan template can be used to develop a communication plan for managing changes within an organization. The template includes details on who will be responsible for sending and receiving communications, what types of communication will be used, when communications will take place, and how feedback will be collected.
The change management plan example can be used as a guide for developing your own change management plan. The example includes information on the types of changes that can be managed using a change management plan, the steps involved in the change management process, and how to track progress on changes. A change management plan is the same as a risk management plan for cyber and internet project.
Why use the Change Control Process template?
The change management process template provides information on changes that are considered prior to implementation. It enables the company to block any changes that may be unnecessary. Unless the change is necessary, then you can use your resources efficiently to implement changes and improve quality.
Changing control processes allow project management to submit requests for evaluation by a variety of parties to be approved and denied. This process is essential for managing large projects of different moving parts. When managing projects, the situation becomes difficult.
When preparing for the completion of work, you will have no problem coordinating timelines or tracking results. But the change management process makes submitting change proposals simple. This process will allow a wide range of teams to work in teams across departments and organizations.
What's Inside the Change Request Form?
The change request form contains the details of the change on the cell and can be expanded to include additional details if required. The descriptions should be concise, however, the dynamism in the document makes this useful for your IT projects as a whole or in your work.
The change request form includes a lot of data from project names to the impact on the project when changes have been implemented. If the change request was completed, there should be enough information to enable the project manager and other decision-makers to decide which course to follow – or do absolutely nothing thus importance of risk management in projects.
Why do you need a Change Request Form?
Change request forms are part of the Change management process which provides the discipline to project leaders in preparing, equipping, and supporting changes. If we don't act on changes, it will ruin your plan and cause disaster.
Changes are best dealt with immediately. These change requests are a first step toward getting data that determines what you do when dealing with a change so that there is no issue in your workflow. Change Request Forms are one of the basic elements of the change process.
Example of change request
For example, the installation of servers and networks could evolve unless an agreement is reached and the request is submitted by an end customer to an end customer. The change request helps identify and describe changes and their impact on the project to ensure that it is feasible.
Change requests can either be in-house or outside from the clients/vendors.
Only in this sense is it advisable to decide if we should make changes. Change proposals or requests are often posed by clients but are also sometimes presented by a team member or other member who can identify opportunities for improvement or increased efficiency.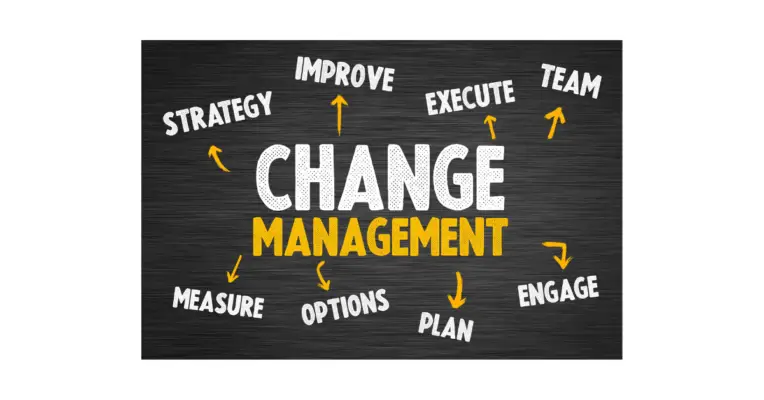 The Five Steps of a Change Control Process
Like the five project managers phases, the change control process involves five important steps. Despite varying process stages, there are still some basic elements in each process.
Change request initiation
During the initiation phase of the change control process, control procedures are required. It is possible to request changes for various reasons. Creative deliverables can take longer than anticipated. In this case, requests are also submitted for adjustments to delivery deadlines. Requests can be made by the project or stakeholder, but the change control process is requested by anyone.
Applicants for this form must submit an application through change requests online. As the project manager, changes must be saved and accessible to everyone at once.
Change request assessment
Once the application form is completed and initial documents are completed and approved, the request can be reviewed. The change control process of assessments differs from the original forms as they determine how the change was actually implemented.
The information is expected to be assessed by the project/department's leader. This examiner will look into the needs and impact of the request and determine the appropriate person to whom this request should go. Until the change request has passed the initial assessment, they proceed to the analysis step in which the real decision can take place.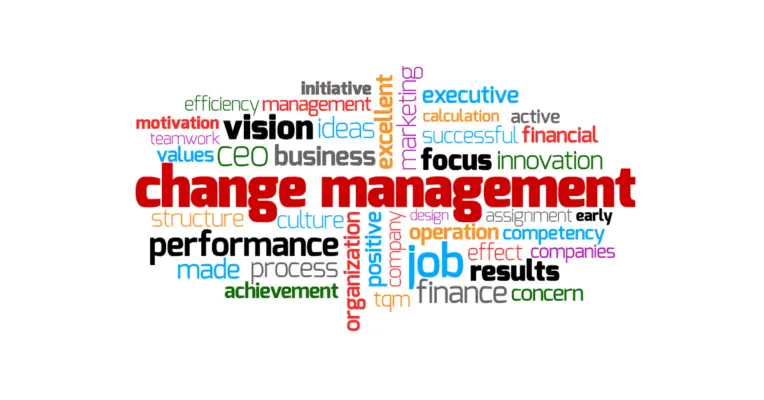 Change request analysis
The Change Impact Assessment phase provides for the final determination if the proposal is approved or denied in writing by the relevant project lead. While you can also help with decisions, it is advisable to obtain the approval of the leadership. The change control boards can sometimes control the changes that have been approved.
A proposed change application is required for approval and should be communicated to the staff in its entirety and continue through this phase. The project's progress must be documented in the Change Log or elsewhere so everyone understands the changes required.
Change request implementation
When change requests are accepted, the process moves into the Implementation phase. You and the stakeholders in a project must work to update the project. Implementing changes may differ based on the project stage, but they typically involve updating project timelines and deliverables, and informing team members.
Afterwards, it's possible to start implementing. The scope of a project can be evaluated for changes that will not affect projected targets. It is better to distribute information from request to request on one shared work area, as well as change logs, to make sure productivity does go out of control as you try searching for information on another task.
Change request closure
Once requests are documented, distributed and implemented they can close. While many of the teams don't even have a formal closure program in place, this will help them save information for later reference.
Upon completion of the project documents, change log files and communications are to be stored on an openly shared server which will then be accessible later on. You may re-design or revise your plans for the change. After a document has been located at a specific point, you can complete the other open tasks.
Benefits of Change Control Templates
Implementing change control processes can assist with managing team software and efficiency around deliverables and deadlines. In addition, it can help to assess what will occur after an unsustainable change. Changing management processes will assist you in the execution of your resource and work management goals.
Better teamwork and collaboration
It's important for all people to communicate effectively as this benefits them and helps to build collaboration. The ability to communicate clearly on changes to projects makes for easy collaboration. When alterations were communicated the stakeholders could focus their energy on creating new ideas.
Without clear communication, stakeholders must spend the time working together rather than creating creative collaboration. How should we develop a better collaboration system? Combine your change management system with tasks management tools to create the right teams.
Effective communication
Documenting changes is important for communication. Communication between team members is enhanced when a clear goal is identified. Change management does not eliminate any communication problems. Alternatively, the use of a software application can be useful if it is necessary to communicate on the same topic at the same time. Change control process can also be shared by executive stakeholders so that the change request is easily understood.
Increased productivity
Change controls will prevent confusion regarding project delivery outcomes and the focus will instead be on the implementation instead of collecting information. It leads to improved productivity, particularly with productivity software. If there are no procedures for implementing these processes, productivity could decrease.
Change Management Plan Tips and Tricks
Change Management Plan Templates are fairly easy to maintain. You must keep some things in mind when implementing a change strategy in your company.
Create clear processes
When a change management plan is implemented, the change plan needs clear implementation. Important for the organization is the communication of these procedures. For example, if the person has requested changes, you could create a checklist for that process that should be completed.
Similarly, it could be possible to develop a process that records costs related to changes to a project a change management project. With a working OS such as monday.com, you could easily create a number of processes, and rest assured that everybody on your team will be aware of these processes.
Set targets and engage stakeholders
Your change plan doesn't start until you have established project goals to help your organization facilitate the larger change you desire. If you want to achieve these objectives, you want to have measurable goals for everyone you work with.
It is an effective goal management strategy that focuses on the team goals. By creating objective goals, you will be able to provide clear instructions on how to accomplish the goals. As part of the planning process, stakeholders need to be involved with the creation of SMART targets.
Conclusion
Implementing change can be a daunting task, but with proper change management, it can be executed smoothly. The key is to get everyone on board with the change and track progress along the way. A change control board is a great way to keep everyone updated on the status of the change and ensure that all the necessary steps are being taken. Additionally, using a change request template can help to streamline the process and track all the details of the change in one place. By following these simple steps, you can ensure that your next change is a success.
Change management begins with the identification of a need for change. Once a need is identified, a change control board is convened to discuss the proposed change and track progress. If the change is approved, a change request template is used to document the details of the change. The change management process helps to ensure that changes are made in a safe and controlled manner, protecting both the organization and its stakeholders.
As we have seen, change management is a critical process for businesses looking to undergo large changes. The change control template can help managers enact these changes in a controlled and efficient manner. Have you tried using a change management plan in your own business? What were the results? Let us know in the comments below.
Have you read?
Purpose of a business continuity plan
Best business continuity plans for working from home
Objectives of business continuity management system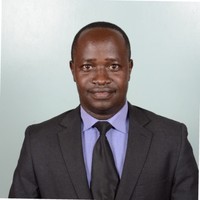 Chris Ekai is a Risk Management expert with over 10 years of experience in the field. He has a Master's(MSc) degree in Risk Management from University of Portsmouth and is a CPA and Finance professional. He currently works as a Content Manager at Risk Publishing, writing about Enterprise Risk Management, Business Continuity Management and Project Management.