A business impact analysis (BIA) is used to determine and evaluate the potential effects of an interruption to critical business operations due to a disaster, accident, or another event. The BIA identifies the components of a business that are essential to its survival and recovery following an incident and defines the tolerable period of disruption for each component.
The BIA process involves identifying and assessing the potential impact of disruptions to key business operations, systems, and services. It also identifies the steps that need to be taken to ensure that the business can resume operations within the tolerable period following an incident. The end product of a BIA is a business impact analysis report and risk management plan.
The BIA is an important tool for businesses in disaster recovery planning. It helps businesses identify their critical operations and ensure they have the necessary plans and resources to recover from a disruptive event.
Businesses must endure a lot of hardship.  Project managers must always understand the internal and external factors which can influence business expansion, including the changes in the economy, competition trends, and many others.
Among the biggest business risks for organizations are business disruptions. When radical changes occur, business disruption can change how a company competes. The business disruption could involve developing and using new technologies which render current methods useless.
Risks are inherent to businesses. As the business grows, the dangers multiply and can cause serious damage. While you cannot completely protect yourself against any eventual disasters
A business impact definition helps an organization anticipate business problems and recover the impact of those events on your business. The business impact analyse can help the manufacturer determine if a key supplier loss will negatively impact company operations.
A business interruption audit can be a simple way to determine what happens if a server crashes or a pandemic changes the world's economy and can also include identifying the costs. The information collected through business impact analyses helps you assess and prepare for possible obstacles and take steps to address them effectively.
Bia includes five parameters: the financial impact, the impact on reputation, the impact on operations and production, the legal and regulatory implications, and the impact on human resources.
A business impact analysis is an important component of business continuity plans. A business impact analysis can help you assess whether a business interruption could significantly affect your business.
There are many different ways to conduct a BIA, but most follow a similar basic process:
Identify the organization's critical functions.

Identify the resources required to support those functions.

Analyze the potential impact of an interruption to each function.

Identify mitigation strategies to reduce the impact of an interruption.

Develop continuity plans based on the results of the BIA.

Test and revise continuity plans regularly.
Are you looking to improve your business process? If so, you may have heard of Business Impact Analysis or BIA. BIA is a critical tool for businesses of all sizes and can help organizations identify potential risks and impacts on their normal operations.
But what does BIA entail? And more importantly, how can you ensure that your business benefits from this important analysis? In this blog post, we will explore these questions and more. Read on to learn everything you need to know about Business Impact Analysis!
Integration with other Enterprise risk management frameworks
Business impact analysis vs. project risk management
Business impact analysis primarily identifies the potential consequences of a disruptive event, such as a natural disaster or a power outage. In contrast, project risk management is focused on identifying and mitigating risks that could potentially impact the success of a project.
PRM typically includes activities such as risk assessment, risk mitigation, and risk monitoring. As a result, PRM is more comprehensive than BIA and is better suited for preventing or minimizing disruptions to project operations.
Project risks are defined as a system that identifies a potential risk for a project. In this case, the risk is anything that would cause a project to fail. Although project risk management focuses in some areas on anticipating and reacting to road blocks within one specific project like complex project, business impact studies are much broader.
A BIA is not focused on one project but on overarching operations and functions.
Business impact analysis vs. risk assessment
Risk assessments examine potential dangers and their probability of occurrence. Analyzing a potential business impact makes it possible to identify business risks of operational and financial impacts. The BIA identifies potential risks and also measures their impact.
We can never list all business interruption scenarios, and it's unlikely your company will have developed or implemented an effective business strategy for any possible loss scenario. Make a focused effort on a few common loss scenarios
For example, you should have plans to minimize losses from manufacturing components. Certainly, the possibility of fire is real. Or, when the company provides CRM software, the client can expect the information to be available whenever necessary. Senior management must guide the population of BIA in their business units.
The differences between the business risk assessment and the BIA are similar, but they are very distinct. Risk assessments focus on assessing potential risks to businesses. These activities prioritize risk management and define action strategies to reduce the risk.
BIA vs. Disaster Recovery Planning
Similar to BIA and business continuity plans, BIA can help you with disaster recovery. The BIA lists failure mode costs and their associated costs. This report provides the basis for creating a fully-functioning Disaster Recovery Strategy. The human and technology resources needed will be a part of the disaster recovery plan.
BIA vs. Business Continuity Planning
Analyzing business impact is essential in ensuring the business continuity plan effectively provides information on the business continuity process. A BRIA analysis will help determine critical business processes and their impact. It's important to consider these factors when planning for business continuity, and it can help determine how the business can recover from a disruption.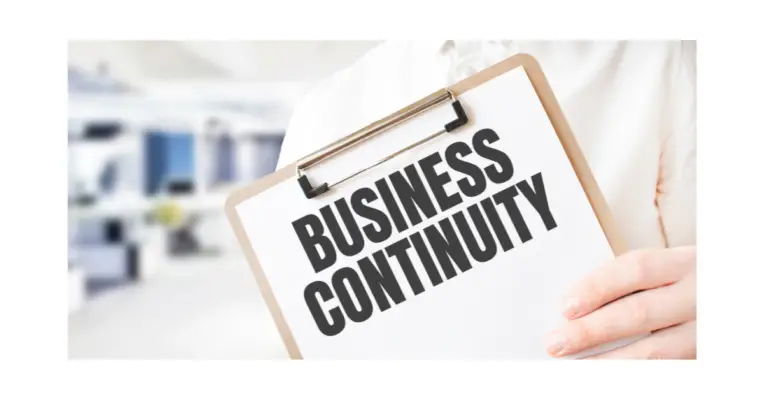 Why is a Business Impact Analysis important?
Disruptive events happen, so you should be prepared for them, and you could recover and reduce profits. The business impact analysis helps you identify roadblock situations and deal with them when necessary.
It is especially helpful to determine an important business activity or resource. A business intelligence agency will help you identify what steps you need to take for a successful operation to achieve the best possible result for you.
Every company needs an impact assessment because the study can be included within any comprehensive plan for minimizing risk. All business activities are affected in various ways by accidents and emergencies, including the failure of suppliers or even to avoid regulatory fines. Thus the importance of business impact analysis.
A business impact analyse (BIA) is a critical component of any business continuity plan (BCP). The purpose of a BIA is to identify and assess the potential impacts to the organization if a disruption occurs. The results of a BIA can help inform decisions about how best to protect the organization's critical operations and assets.
The recovery point objective (RPO) is the measure of time within which data must be restored in order to avoid unacceptable losses. It is important to work with your IT department to establish an RPO that meets your organization's needs.
Prioritize
In addition to determining the business impact, the business impacts of the business plan include determining the operating costs to recover immediately. The plan contains criteria and test plans for financial and operational impacts.
Further, the company must assess its losses of revenues and the higher costs it may incur if it incurs costs or fines. All of this information is critical for a successful company. Problems are part of a business landscape, and neglecting the possibility of disruption in achieving these goals can undermine its stability and longevity.
Plan ahead
When faced with a major disaster, a smart business prepares to take on those risks. Usually, responses to situations in dire straits would be random but probably less effective. Upon conducting a due diligence analysis of the impacts on the critical business functions, a business will have an incredibly well-planned strategy. It increases the manager's confidence in making the best decisions when responding to a crisis.
Analyzing the results of a BIA
The BIA is about achieving various outcomes. These are designed to determine business processes, systems, personnel, and technologies necessary to operate efficiently. They are also used to determine whether function recovery occurs during normal operation.
Analyses are usually manual or supervised. Problems include assessing revenue impact on business functions and the long-range consequences for loss of market share, reputation, and clients. Impact considerations should include recovery point objectives, business function, reputation, and most crucial business functions.
Use a Business Impact Analysis Template
Business Impact Analysis templates contain information about the potential impact on an organization's business processes and operations. Templates can help organizations document the possible impacts of disruptive events.
This software or excel document helps calculate the possible cost of operations and financial losses. Similarly, these tools help businesses develop strategies for minimizing disruption to the business process while retaining continuity.
Business Impact Analysis Template Features
A template may vary in design depending on the industry/organization performing the impact assessment. Yet they also provide valuable information about the potential effects and the extent thereof.
All business impact analyses provide information that can assist in planning recovery plans and maintaining business continuity. Similar features such as priorities, impact categories, target recovery timelines, and recovery strategies can also be found within the different industries.
Business Impact Analysis Templates Help Your Business Recover Faster
The business impact analysis template encourages understanding and helps to build recovery programs. This is accomplished by integrating business impact data into actionable insights so organizations can quickly evaluate the impact of disruption and prepare managers and recovery strategies ahead.
Five Phases of a Business Impact Analysis
There's no single method of doing business impacts analysis. This process can be customized according to individual business needs. There are several aspects required for an impact assessment to be successful.
Preparation
You must create a business impact analysis team to do a business impact analysis. It might be a team of current workers or an outsourced group of professionals focused on analyzing the business impact on businesses.
For preparation for the upcoming business impact analysis, the team must identify and document the objectives and scope of the impact analysis. Which departments should be consulted, how data are stored or collected, and timelines for project work should be determined in advance.
Gathering of information
Then gather data on business processes for impact analysis. The only way to get this data is via interviewing the people coordinating and carrying out the process and a business impact analysis questionnaire.
Business impact analysis questionnaires are the best way to gather data. Instead of interviewing, you will collect information about your situation described above, but it would have been more standardized than a questionnaire. The project Manager software, one of the critical information systems, provides the answers in an extensive list.
BIA report creation
Once the information has been analyzed and confirmed, the business impact analysis report will be prepared. The report represents a critical result of your business impact analysis because it is used to share your insights with the people in your business who can change the disaster response process.
The Disaster Recovery Process is ineffective if you do not analyze business impacts, as you cannot build the disaster recovery process on a real basis.
Information Review And Analysis
Once your business process is completed, an impact analysis will begin. If your business impact analysis group looks at the process in detail, it'll determine three important aspects of its operations. The BIA report prepares raw data that can be inputted into a business continuity plan.
Steps to Conduct a Business Impact Analysis bia
Gather information
The key is to understand what business processes do to make a business successful. It requires asking the experts to help manage your business processes to find out how it works. While you can probably see everything from the side of your eye and understand the needs, talking to someone close to you about the work is advisable.
It will allow you to understand the business impact and possible solutions for business disruption. It's possible to gather data from multiple sources through various techniques like Interviewing stakeholders and getting information about the problem.
Analyze your data
You know what business processes are involved and are ready for analysis. Create a list of the priority of business tasks within the organization. If disruptive events occur, you will know what steps need to be initiated before the process can begin. Resources may include employees, technology, and tangible resources such as raw materials and workspaces.
Plan how you'll conduct your BIA
If you are using a BIA to assess larger corporate processes, consider the analysis as a plan that must be planned. Basically, like a normal project, make a plan for your project describing your approach.
A detailed project planning guide will guide you towards a successful outcome. It helps stakeholders understand the responsibility and ensure you know how much money to invest.
Create your report
Then the last step in analyzing results is creating an actual business impact study report. A BIA report can be used to help your business develop a robust recovery strategy based on information provided by process experts. Your report will be the best result of your BIA because you will communicate your findings to company leadership.
Conclusion
In the event of a disaster, businesses need to establish recovery strategies to minimize the impact on operations. Key essential business functions must be identified and prioritized to develop effective business continuity strategies.
The recovery time objective (RTO) is the timeframe within which these processes must be restored to avoid lost sales or other negative impacts on the business. To ensure that the RTO is achievable, businesses must comprehensively understand their critical infrastructure and dependencies. By developing and testing recovery strategies, businesses can minimize the disruption caused by disasters and ensure that they can resume operations quickly.
The BIA is an important part of any business continuity or disaster recovery plan. By taking the time to assess the potential impacts of disruption and developing strategies for resuming critical operations, you can minimize the effects of an incident on your business. Have you ever conducted a business impact analysis? What was your experience? Let us know in the comments.
Have you read?
What is meant by business continuity?
How to perform a business impact analysis
What is a business continuity management system?
Why business continuity management system ?
Key components of a business management system 
Elements of a business continuity management system
What is Enterprise business continuity?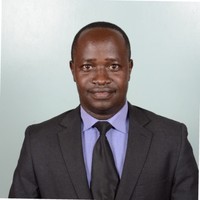 Chris Ekai is a Risk Management expert with over 10 years of experience in the field. He has a Master's(MSc) degree in Risk Management from University of Portsmouth and is a CPA and Finance professional. He currently works as a Content Manager at Risk Publishing, writing about Enterprise Risk Management, Business Continuity Management and Project Management.