Organizations are being pressured to adopt technology that helps them maintain a 24/7 business-critical application. Any disruption may impact the productivity of a business or negatively affect its reputation.
BCM is the process of planning and managing disruptive incidents in organizations. If properly executed, BCM may provide minimal acceptable service during a disaster. It helps preserve its reputation and boosts revenue, and returns normal business operations.
Pandemics, wars, cyber-attacks, natural disasters, and fires will affect your company in many ways. The Corona crisis showed the importance of responding quickly and flexibly during regional emergencies.
Business continuity management systems (BCMS) can help you get back into normal operating conditions as soon as possible if a business interruption occurs. It allows you to maintain normal operation in disasters with minimum interruptions. BCM is an understanding of how the best reaction system reduces theoretical damage.
Organizations often underestimate the importance of business continuity plans. There is nobody in sight who notices it – despite a disaster. Sadly, this is already done. Occasionally interruptions can cause immense problems as well as costly failures.
Revenues could suffer even greater. The situation could be as simple as an electricity shortage. The hurricane might hit. Disasters could be any disruption to the normal operations of an enterprise. In no uncertain way, an unplanned event can happen. The blogpost addresses why business continuity and what organizations can benefit from it.
What is Business Continuity Management? Definition
Business continuity management is defined as a process of developing and preparing a firm for business operation or quick resumption following a disaster. It involves identifying potentially threatening events ranging from fires to floods to cyber attacks.
Business leaders are prepared for crisis situations and will tackle them immediately. Test the procedures for their functionality, then periodically review the process for a complete update.
Business continuity management is essentially the management process for identifying potential hazards in organizations and their consequences. It is a strategy for building organizational stability after disaster and data breaches. In other words, organizations may use BCM to safeguard the parties' reputations in a crisis.
What is business continuity planning?
A business continuity plan enables organizations to maintain vital operations before and after a disaster occurs. Business continuity is different from disaster recovery by integrating business with disaster recovery.
Business continuity is a business-wide implementation plan which ensures a continuous business operation when disruption occurs. Disaster recovery is a method for retrieving information from impacted systems and returning normal business processes.
What are the benefits of business continuity management?
Business Continuity Management systems ensure that business processes remain operational in an emergency. However, other opportunities exist, such as building credibility, increasing reputation and advantages, fulfilling regulatory obligations, providing business data, and saving lives.
Business continuity management is critical to corporate resilience and provides numerous benefits. It helps companies protect their personnel, information, assets, processes, and services from unexpected disruptions.
By having reliable business continuity plans in place, companies are better prepared to face adverse events such as natural disasters or pandemics. Business continuity management also improves organizational efficiency by developing more resilient operations that can adapt to changing conditions when necessary.
Additionally, it can help reduce financial losses and ensure compliance with legal requirements. Finally, it ensures customer satisfaction by maintaining the quality of products and services offered despite external shocks.
Components of Business continuity management systems
Role of Communication & Management Business Continuity
Communications are an important element in ensuring business continuity. Communications during crises are one of its components; they demonstrate transparency in communication with consumers, customers, staff members, and senior staff.
A consistent communication strategy is essential for any incident. Communication must remain consistent in the accuracy of information. Crisis management requires various communications, including establishing instruments to indicate progress, critical needs, and issues.
Policies and strategies
Continuity Management is not just about responding to natural disasters. This starts with procedures developed, tested, and applied to situations. Policy definitions define the responsibilities of program partners, key stakeholders, and management structures. It must explain the need for business continuity to continue.
It is important to understand who is responsible for developing and maintaining Business continuity plan checklists. The second involves finding and directing the project teams. Governance can give clear insights and make things easier for everyone involved.
Risk assessment
Risk can take several forms. Business impacts and risk assessment are required. Threats are mainly external players, competitors, economic conditions, domestic or international politics, and natural phenomena.
In addition, you must conduct a risk analysis to identify potential threats to the enterprise. A risk assessment identifies the wide range of risks which may affect the business. Developing a strong threat identification system is essential and can be extensive and requires a critical it systems.
Business Impact Assessment
The impact assessment includes a cataloging procedure to identify where and when your company keeps information. What are the data that you hold that are critical or acceptable? Even if businesses aim to get 100% uptime, such rates may not always occur.
During this stage, you must determine a recovery time objective that describes the maximum duration required to restore an application to function in the event of a sudden loss of service.
Incident Identification
The definitions of what constitutes incidents are vital in the case of Business Continuous. In the policies, the event should have been clearly identified. These trigger actions will trigger the deployment of BusinessContinuity Plans in their definition and bring the team into action.
Validation and testing
Risk and its impact must be continually monitored, measured, and evaluated. Once a mitigation plan has been established, these can be evaluated to ensure their functioning is correct and cooperative.
React quickly in times of crisis with a business continuity management system
How should a company restart its business process? Our BCM system, based in accordance with ISO 2201 & ISO 227031, allows for rapid & accurate response to emergency planning and IT crisis scenarios.
A BCMS combines interrelated methods, procedures, and controls to maintain critical processes and is compatible with or a basis for existing management systems. The strategy we develop is individual and is determined by your requirements.
It is important for businesses to stay active. When people lose the ability to sell or buy their products, their businesses will cease functioning. Business continuity enables the existence of a system for operations management if a catastrophe occurs, irrespective of its nature.
Is switching to an internet service in a data center a problem? Are servers in need of backup? Are they ready? Is a remote office located in the workplace?
The importance of a business continuity plan
Having business continuity programs can help prevent disruptions in the future for organizations. It eliminates all the confusion typical of disasters and provides clear instructions on what everyone can do.
The business continuity plan also provides communication between staff and customers. Business flow activities essential to the business activity and customer service responses.
How do I create a Continuity Plan?
Business continuity planning (CMP) is a critical component in managing enduring businesses. Detailed procedures and processes are needed to keep operations running, enhance customer confidence, and reduce costs, among other things.
Establish emergency preparedness teams
Establishing command teams and responsibility is critical for success in business continuity management. Therefore, only the best managers can bring value to Business Continuity Management or can get everything moving during an emergency.
Set goals
A business continuity plan extends far beyond IT. This covers all critical areas within your business, including business operations and personnel, PR, and much more. During the planning process, you need to make the following inquiries.
Identify essential business services
In these situations, you determine what functions you perform in a given organization. Then you decide how your organization can keep these essential services in place for a moment if there's a problem. These are essential processes that define holistic management process and maintain essential functions that usually relies on regulatory requirements.
Assess risk and perform Business Impact Analysis (BIA)
BIA helps determine and analyze potential economic risks that could occur following any interruption. You can have your group consider the risk to their business and record their potential threats.
Plan each essential service
If an organization has different important service requirements, the functions have to follow an adapted plan to meet these requirements. The following questions should be asked:
Examine business functions
Check that your business services are not being withdrawn from BPCP and check the options available.
Conclusion
It's clear that investing in a Business Continuity Management System can be hugely beneficial for businesses of all sizes. Having visibility into potential disruptions and being prepared with plans for how best to mitigate them can help ensure that your business remains resilient during times of crisis or uncertainty.
Investing in such a system will make your business more efficient and reduce costs associated with responding hastily during times of turmoil. Put simply, having a BCMS makes good sense.
Have you read?
Scope of business continuity management system
What is Enterprise business continuity?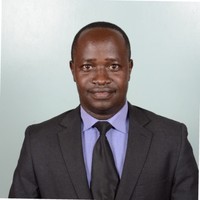 Chris Ekai is a Risk Management expert with over 10 years of experience in the field. He has a Master's(MSc) degree in Risk Management from University of Portsmouth and is a CPA and Finance professional. He currently works as a Content Manager at Risk Publishing, writing about Enterprise Risk Management, Business Continuity Management and Project Management.