Business Continuity Management is a complex process. It requires careful planning, preparation, and execution to ensure that an organization can maintain its operations during and after a disruption.
Business Continuity Management System (BCMS) ISO 22301:2019 is an international standard developed by the International Organization for Standardization (ISO). It provides organizations with the guidance to design, implement and maintain a BCMS to help them survive and recover from disruptive events.
The aim of this standard is to ensure that organizations are prepared for any unexpected events, so they can continue to operate their business with minimal disruption.
This blog post will explain what ISO 22301:2019 BCMS is, business continuity procedures and why it's important.
What Is ISO 22301?
The ISO 22301 standard defines requirements for establishing, implementing, maintaining, and continually improving a BCMS. It helps organizations plan for any potential disruptions. It outlines the steps necessary to ensure their businesses can continue operating even if they experience an unexpected event or issue.
The standard also specifies the minimum requirements that must be met for an organization's BCMS to be considered compliant with iso management systems standards.
ISO 22301 benefits a business continuity plan if you choose not to seek certification and/ or if a review process confirms your business continuity systems comply with ISO 22301. It helps you see that the business continuity management practice has improved.
This standard provides unifying approaches for building business continuity management solutions. ISO 2301 defines the minimum required for effective business continuity and allows for coordinated preparedness among different organizations, which can vary according to its location.
ISO 22301 is an international standard for a Business Continuity Management System published by the International Organization for Standardization (ISO). Although cyberattacks can disrupt business continuity, a business should continue refining its business continuity management solution. ISO 22301 certifies their continuity management systems to ensure this happens.
The ISO 22301 standard is the standard used to improve the design and implementation of business continuity plans and services. This standard provides unifying approaches for building business continuity management solutions.
ISO 2301 defines the minimum required for effective business continuity and allows for coordinated preparedness among different organizations, which can vary according to its location.
The standard's complete name is ISO22301:2019. The requirements for the Business Continuity Management System. The International Standardization Organisation has published this document as an international standard describing business continuity management.
These standards are authored by top-level business continuity experts and provide a comprehensive framework for the business continuity of an enterprise.
Why Is ISO 22301 Important?
ISO 22301 provides organizations with clear guidance on how to create and maintain their BCMS. By following the guidelines set out by this standard, organizations can reduce the risk of experiencing unplanned disruptions or losses due to unexpected events or issues.
Additionally, a certified ISO 22301-compliant BCMS can provide companies with tangible benefits such as increased customer trust, improved operational efficiency, and protection against potential legal liabilities.
The BCMS standard offers many benefits to organizations, including improved customer service and engagement, improved employee satisfaction, better risk management, and compliance, and improved operational efficiency. The standard also helps organizations reduce their vulnerability to disruptions caused by external factors such as natural disasters or industrial accidents.
This will help them protect their staff and customers from harm while minimizing the impact on their operations. The standard also helps organizations gain confidence from their stakeholders and partners by displaying a commitment to providing continuity of services during times of crisis.
ISO 22301:2019 provides organizations with an effective framework for designing, implementing, operating, monitoring, reviewing, and improving their BCMS. It provides a structured approach to identify potential risks and threats that may lead to disruption in supply chain continuity operations and helps organizations mitigate these risks before they become an issue.
The standard also promotes continuous improvement by helping companies assess whether their current management system is sufficient or if areas need improvement.
The main goal of implementing ISO 22301 is to help organizations become more resilient when faced with a disruption or crisis situation by allowing them to quickly recover critical processes, services, and products without sacrificing quality or customer satisfaction.
Additionally, the standard helps companies increase efficiency and reduce costs associated with responding to disruptions through better planning and proactive management of resources.
Companies can also benefit from improved risk management practices and greater compliance with relevant laws and regulations related to business continuity management systems in their industry sector or geographical region.
How Can My Organization Implement an Effective BCMS?
To implement an effective BCMS, it's important that your organization take into account all potential risks and develop strategies to mitigate them before they occur. You should also consider conducting regular reviews of your current procedures to assess their effectiveness in preventing disruptions or losses due to unexpected events or issues.
Additionally, you should ensure that you have adequate resources available to respond quickly if any issues arise. Finally, you should ensure that all employees are adequately trained on the policies and procedures outlined in your organization's BCMS so that everyone is aware of what needs to be done in case of an emergency situation.
Organizations must assess their current risk management level to determine where improvements may be needed. They should then develop a plan for meeting the requirements outlined in the ISO 22301:2019 standard and consider what processes need to be implemented to achieve certification.
Organizations should then build a team who are trained in understanding the requirements of ISO 22301:2019, so they can advise on best practice approaches when implementing any changes or procedures required by the standard.
How a management system helps business continuity?
It helps businesses plan for the future and create strategies for dealing with potential disruptions or uncertainties. It provides an effective way to track and monitor processes, activities, and goals.
A management system also aids decision-making by providing data-driven insights into current trends, identifying problems, and suggesting solutions. Finally, it helps ensure that a business meets its goals while managing resources and risks efficiently.
Implementing management system components is probably the latest concept if you follow other ISO standards. The standards for ISO require several different requirements to have.
How does ISO 22301 work?
ISO 22301 is a standard that helps organizations meet their business continuity goals. The standard provides specific guidance on assessing potential threats and developing an effective plan to ensure the business is prepared for disruptions.
It also covers areas such as risk assessment, continuity planning, and recovery measures, as well as training, awareness, and communication processes. With ISO 22301 in place, businesses can prepare for any possible disruption and develop plans to recover if something unexpected occurs quickly.
ISO 22301 ensures continuous business delivery during a disruptive event like a natural disaster. It is accomplished by understanding business continuity priorities (through business impact analysis), how disruption could affect business operations (through risk assessment), defining what is required to prevent this situation, and then determining how to recover minimal and normal operations at least as quickly as possible.
General requirements across management system standards
Some ISO requirements can be cited within standard management system standards, including ISO 2301; ISO 9001 – Quality Management; ISO 2000 – IT Service Management; and ISO 27001, Data Protection of Personal Data.
Examples of common requirements include setting the goals of the Continuity Management system according to the organizational structure, obtaining management's commitment to supporting the system, implementing a document management system, conducting internal audits, and continuing to improve processes.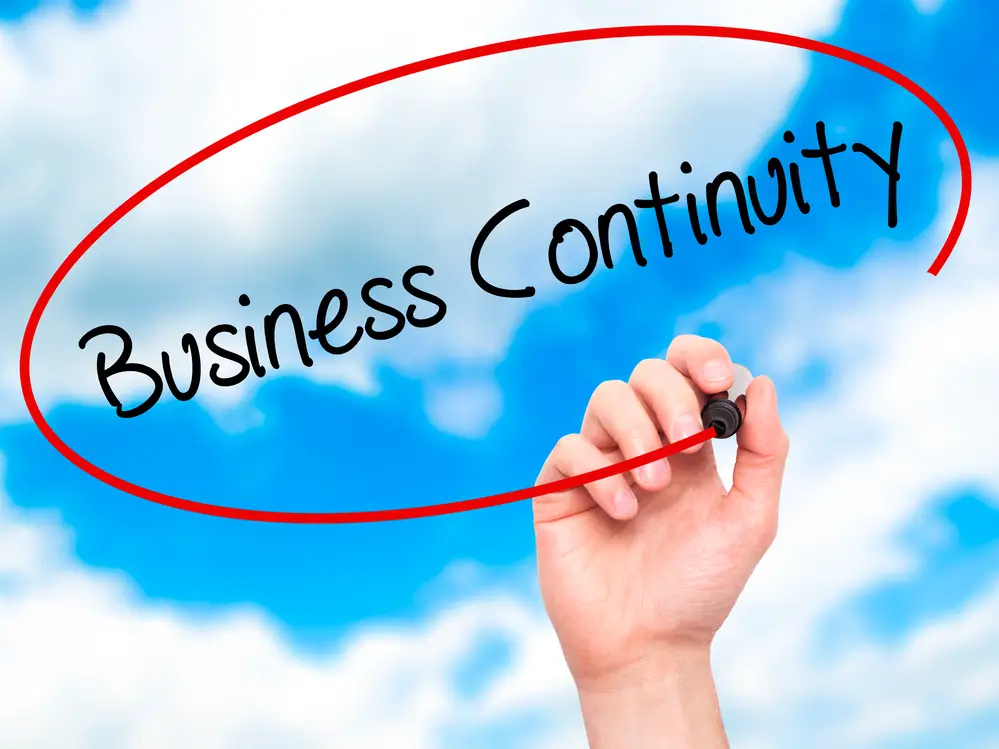 Steps to Implement ISO 22301 Business Continuity Management Systems
ISO 22301 is required by every organization and requires steps:
1) Administrative Support
Administrative support is essential in implementing ISO 22301 Business Continuity Management Systems. Administrative tasks such as document management, training, and reporting are key components of a successful business continuity system.
It is important to have someone dedicated to the administrative tasks that come with implementing a business continuity system so that attention and resources can be put into other areas of the process.
This person would be responsible for creating and updating documents, writing reports, setting up training programs for employees, conducting audits, and providing resources to assist with any issues that may arise during implementation.
2)Specify requirements
One of the main goals of specifying requirements is to clarify the scope and objectives of a business continuity system. This step involves identifying potential threats, analyzing risks, and determining the best measures to prevent disruption. Additionally, by defining specific requirements upfront, businesses can avoid wasting time or resources later in the process.
By specifying requirements early in the implementation process, businesses can ensure that they are prepared and equipped with all necessary tools and processes when it comes time to implement their business continuity system.
3) Strategy of continuity management system standards
It involves identifying the most suitable standards and processes to ensure businesses can continue operating during disruption. This includes evaluating various approaches, such as resilience structures or recovery plans, to determine which will be most beneficial for a business.
Additionally, this step requires researching industry best practices and understanding how they can be adapted to a business's specific needs. In developing a tailored and effective strategy, businesses can ensure that their continuity management system is up-to-date and capable of providing the highest level of protection during any disruption.
4) Help documents for management system
It involves providing guidance to upper management on how best to prepare and respond to any disruption. The help documents should lay out the objectives of the business continuity system, outline the steps needed for responding to a crisis, and provide information on potential threats that may disrupt operations.
Help documents should be kept up-to-date and regularly reviewed to ensure that they reflect the latest best practices and recommendations from industry experts.
5) Risk assessments and treatments
This involves assessing potential risks that may disrupt operations and developing plans to address them. It also includes identifying appropriate risk reduction methods, such as backing up data or increasing redundancies. Additionally, it requires keeping track of any external environment changes that may impact the business's continuity systems.
In assessing potential disruptions and regularly reviewing them for accuracy, businesses can ensure that their continuity management system can provide effective protection during unanticipated events.
6) Analyze impacts on businesses
Assessing the financial, operational, and even reputational impact of outages and estimating how long it would take to recover from them. Additionally, it requires understanding the likelihood of different scenarios occurring, so that appropriate responses are ready.
7)The continuity of operations
Establishing plans for dealing with disruptions, such as developing backup processes, setting response times and staffing levels, and optimizing resources. It also includes creating contingency plans to effectively manage unanticipated events, such as determining how staff members can take on additional responsibilities.
8) Business recovery plans for the following three years
Includes setting achievable goals, outlining strategies to achieve those goals, and preparing resources that may be required. It also requires regular monitoring of progress against these objectives and anticipating potential risks that might derail them.
Additionally, it involves providing training and education to ensure staff members are aware of their duties during disruptions.
9) Education
Education is an essential component of implementing ISO 22301 Business Continuity Management Systems. This involves providing training and guidance to staff members on the importance of business continuity and how to respond to disruptions. It also requires educating staff on their roles during disruption and how best to utilize resources in a timely manner.
Additionally, it includes informing stakeholders about the plans in place and how they are expected to contribute should any problems arise. By properly educating staff, businesses can ensure they are prepared and ready for any business continuity event.
10) Support document
Developing support documents is critical in implementing ISO 22301 Business Continuity Management Systems. This involves creating and compiling the necessary documents that outline processes, protocols, and procedures for responding to disruptions.
This includes plans for recovery and containment scenarios, information about resources that may be needed in an emergency, as well as contact details of key personnel. Having up-to-date support documents ensures that staff members know their duties during disruption and can respond quickly to any situation.
11) Exercising and testing
Testing and exercising are vital steps in implementing ISO 22301 Business Continuity Management Systems. This involves testing the plans, processes, and procedures that have been put in place to ensure they will work when needed. This includes running simulations of potential scenarios to see how well the business is prepared and if it can quickly take action in an emergency.
Additionally, it also involves regularly exercising the systems to ensure they remain current and relevant to business operations. Testing and exercising not only allow businesses to ensure their continuity plans are up-to-date and effective but also help them build confidence in their ability to handle disruptions.
12) Review after the incident
This involves looking back at how the business responded to disruption, regardless of size. It can help identify areas that may need improvement, where processes and procedures could be strengthened, and what resources may be necessary for future incidents.
It can provide valuable feedback to employees who were involved in the response and ensure individuals feel supported throughout the process. Carrying out thorough reviews allows businesses to maintain their resolve during a crisis while ensuring they are fully prepared for further disruptions.
13) Contact the interested party
contacting all relevant stakeholders who a disaster or disruption may impact. These parties could include customers, suppliers, insurers, employees, and regulatory authorities to inform them of what has happened and seek their input on any assistance that can be offered.
It is also essential to keep communication channels open when dealing with a potential incident to keep the business updated on any changes or developments that may affect its operations.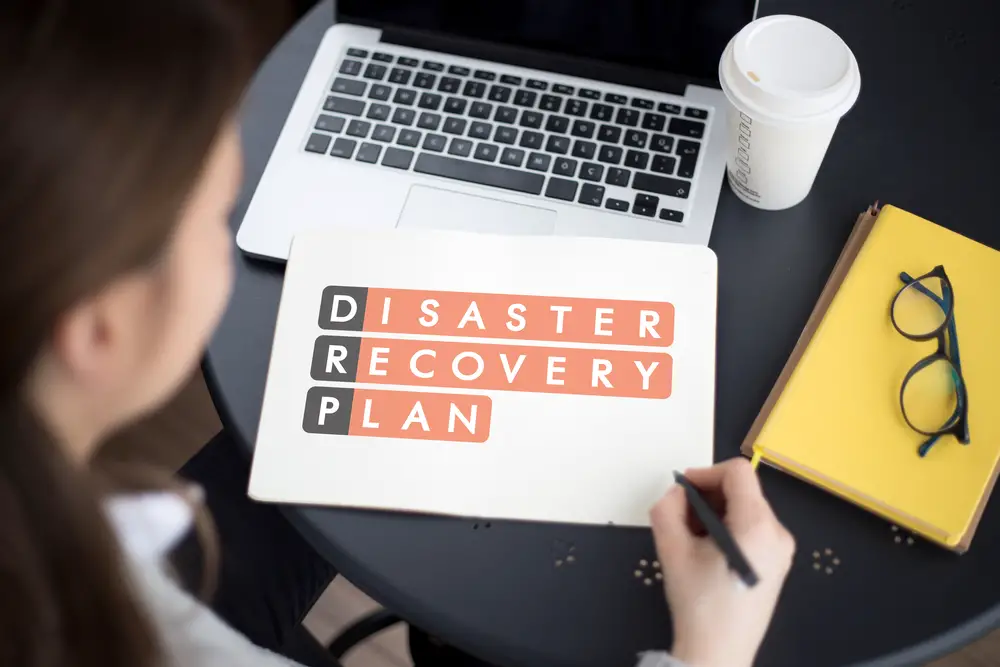 14) Assessment
Assessing the potential threats and vulnerabilities of your business and its operations, such as natural disasters, cyber threats, or political unrest. Identifying the risk factors and assessing how each could affect the business's ability to operate or recover from disruption is important.
Assessing these risks can help businesses develop strategies to mitigate their impact and ensure they are better prepared for any eventualities
15) Internal Audit
Internal Audit is an important step in implementing ISO 22301 Business Continuity Management Systems. This involves evaluating the effectiveness of the organization's preparedness and response plans to ensure that they adequately address any issues or potential threats.
Internal audits should include things such as reviewing key personnel, business processes, and any areas that could be improved upon. It is important for organizations to stay abreast with the latest changes in legislation, security risks, and other external factors that could affect their operations so that their plans remain relevant.
Regular internal audits can help businesses stay one step ahead of the competition and better protect their investments.
16) Correct action
After assessing and auditing the potential risks and vulnerabilities, it is important to establish a plan of action. This should involve identifying key personnel and other stakeholders that could be involved in responding to any crises and outlining specific tasks that need to be taken.
A clear plan will help ensure an effective response and allow for quick restorative actions. If the crisis is handled properly, businesses can minimize losses, maintain operations continuity, and protect their investments.
17) Management reviews
Regular reviews of the organization's preparedness and response plans are necessary to ensure they are up-to-date and relevant. Management should evaluate areas such as risk management, personnel training, and resources to determine if any improvements can be made.
It should also assess the effectiveness of previously implemented changes to ensure that goals and objectives are being met. Through regular management reviews, organizations can identify weaknesses in their Business Continuity Management System so they can take corrective actions before a crisis occurs.
ISO 22301 certification
The ISO 22301 certification demonstrates compliance with standards for companies to remain consistent and effective. Are they compulsory? ISO 22301 certifications are voluntary actions and an organizational choice as a standard, as the standard specifies.
Although in a number of countries, ISO22301 is mandatory in certain business fields. Examples of these industries include financial services, electricity, public transport, and logistics. As noted previously, the company may also benefit from the certification of an independent consultant after its assessment.
Gap analysis and the two certification audit stages
In preparation for the official audit program, a certificate organization can perform a gap analysis that compares a business continuity system with a standard BCMS. It helps reduce time and expense by finding areas where more effort will be needed before beginning an assessment.
Certification audits are conducted in 2 phases. The auditor checks whether your ISO 22301 implementation is compliant, including policies and documentation, and looks into your implementation as a whole.
ISO 22301 versus ISO 27001
ISO 27001 outlines organizations' requirements when implementing IT systems to protect and improve security and availability. The Standards are usually presented with ISO 22301 for the same management systems.
This standard is ISO27o31- Information technologies and security techniques. Its initial publication is set for 2011 and is expected shortly to be amended.
ISO 27031 and ISO 22301 require leadership participation and engagement, and both require the right resources – document management, performance evaluation, and improvement.
Preparedness for emergencies
Business continuity management describes how steps should be taken when facing emergencies. Disaster Recovery Plans are standardized business continuity plans that show you how to respond quickly and efficiently to disruptive situations.
A disaster response plan is formed by conducting more detailed business impact studies that help demonstrate where the most serious effects of events are.
ISO 22301 Business Continuity Policy Template
An ISO 22301 Business Continuity Policy Template can provide organizations with detailed guidance on establishing effective Business Continuity Management Systems. The template should include an overview of the organization's purpose, objectives, and scope and its commitment to developing, implementing, and maintaining an effective Business Continuity Management System.
It should also identify the person responsible for implementing and monitoring the system, document procedures for responding to crises, define roles and responsibilities during a crisis situation, and outline protocols for testing the effectiveness of recovery plans. This policy template ensures that all aspects of business continuity are addressed comprehensively and systematically.
A business continuity plan defines the processes and procedures needed to operate efficiently daily. This includes space for BCMS objectives, leadership descriptions, policy outlines, or certification information security management system standards.
ISO 22301 Audit Checklist Template (Excel)
The template provides a comprehensive list of checklist items related to implementing, maintaining, and reviewing an organization's Business Continuity Management System. The template includes a range of areas for evaluation, such as risk management, personnel training, and recovery plans to ensure that the system meets international standards.
Additionally, the Audit Checklist Excel template enables organizations to quickly and easily document their audit findings and determine any corrective actions that must be undertaken to improve the system as needed.
How does business continuity fit into overall management?
Business continuity is part of risk management within a firm, with areas overlapping information protection and technology management. Risk management is reflected throughout corporate management.
Business continuity is an important part of overall management as it helps organizations ensure they are prepared to respond adequately to any potential disruptions or threats. By having a comprehensive business continuity plan in place, organizations can take the necessary steps to remain resilient and operational during times of crisis.
This includes establishing goals and objectives, identifying risk areas, implementing mitigation strategies, training personnel on emergency response protocols, conducting drills and other tests to assess the system's readiness, and regularly reviewing and updating plans to stay up-to-date with the ever-changing nature of risk.
What are the benefits of ISO 22301?
ISO 22301 is a valuable and effective tool that allows organizations to continue to operate 'as usual' without interruption.
ISO 22301 will keep critical functions up and running during times of crises
A shrewd business continuity strategy ensures the continuity of critical services and maintains revenue streams and assets while reducing possible loss due to accidents if necessary.
Since its revision, the standard now best reflects the current thinking within the business continuity business, specifically studying the business impact analysis and the development of a recovery strategy.
ISO 22301 makes disaster-related incidents more stressful. It is important to understand the importance of a continuous recovery strategy in ensuring a company's success in any situation.
ISO 22301 business continuity management demonstrates resilience to customers, suppliers, and for tender requests
The ISO 22301 certification shows customers that your BusinessContinuous Management system has sufficient business continuity capabilities to meet their requirements. It creates trust, especially when an independent accreditation body approves it.
This tool will help assess your business needs and identify possible failures. Businesses must demonstrate a robust business continuity management system and processes to customers, suppliers and regulators.
ISO 22301 identifies and manages current and future threats to your business
By definition, the continuity management framework based on ISO 22301 allows identifying problems immediately. It focuses on providing an integrated method for operation and continuous improvement.
The business continuity software will help organizations identify potential impacts on operational disruption, deploy an effective business continuity plan, and reduce business interruption.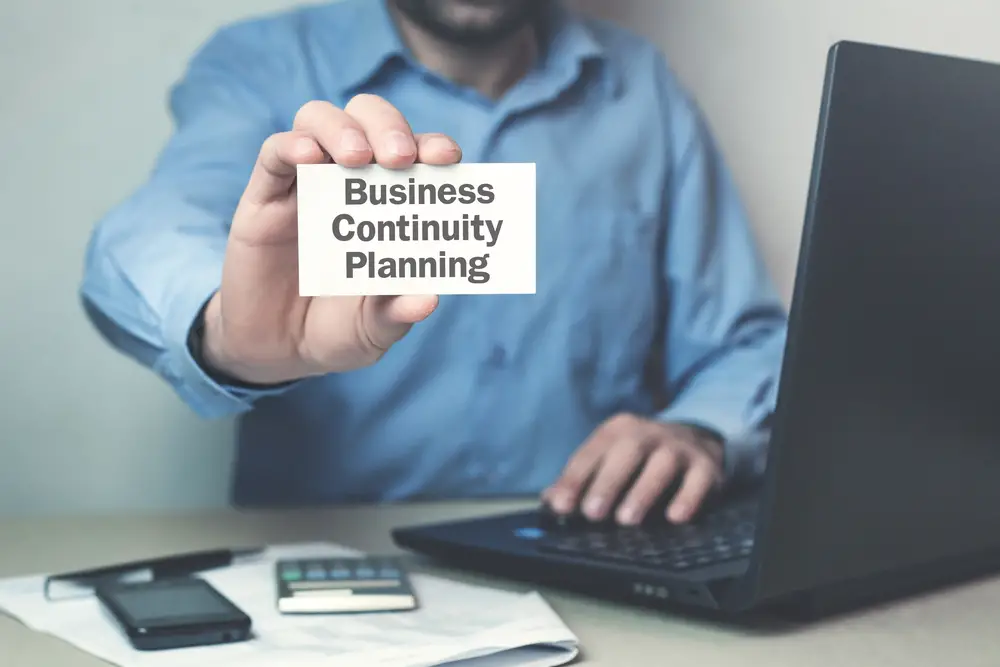 ISO 22301 takes a proactive approach to minimize the impact of disruptive incidents
ISO 22301 allows you to react effectively to a disruptive situation and avoid wasted and unwanted costs. By proactively identifying the effects of disruption, businesses can identify the products as a critical part of organizational survival. It aims at determining how to resolve the problem should the incident happen.
Conclusion
Implementing a Business Continuity Management System ISO 22301:2019 compliant system is essential for any business looking for greater resilience and security against unexpected events or issues. It provides organizations with clear guidance on creating and maintaining their plans. It can also help them gain tangible benefits such as increased customer trust and improved operational efficiency.
Through taking into account all potential risks, developing strategies to mitigate them before they occur, regularly reviewing current procedures, having adequate resources available when needed, and training all employees on these policies and procedures, businesses can greatly reduce the risk of experiencing unplanned disruptions or losses due to unexpected events or issues while gaining peace of mind knowing that they are prepared if something ever happened unexpectedly.
Have you read?
Business continuity management system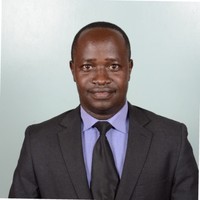 Chris Ekai is a Risk Management expert with over 10 years of experience in the field. He has a Master's(MSc) degree in Risk Management from University of Portsmouth and is a CPA and Finance professional. He currently works as a Content Manager at Risk Publishing, writing about Enterprise Risk Management, Business Continuity Management and Project Management.