Business continuity plans are now an integral part of businesses resulting from the COVID-19 pandemic due to the Coronavirus jolting changes in the job market. To prevent the virus spread, employees experienced locked downs, and employers were requested to impose a Work from Home policy. Business continuity was not a priority before COVID19. But after the pandemic, the way we worked changed drastically. The need for remote work increased.
Business continuity planning has remained a key feature within most organizations. We have a bunch of challenges after the COVID-19 epidemic started affecting much of 2020 and has changed how we approach unexpected events.
Plans help companies keep operating even if unexpected circumstances would otherwise disrupt their business operations and can help reduce lost profits. Although there was no way to prepare for COVID-19, companies are now prepared for the upcoming outbreak.
Coupled with the pandemic, the effects of an economic recession are far-reaching, and many organizations are feeling the pinch. One way to cut costs is to allow staff to work remotely. This can save on office space and other overhead costs and give staff the flexibility to work from home.
Working remotely can be a great way to improve productivity and morale, and it can also help to attract and retain top talent. However, some institutions have recently called their employees back to the office. In today's competitive environment, organizations that offer the option to work remotely will be at a distinct advantage.
The world has changed dramatically. Institutions seldom anticipate changes happening. Without plans, it could become difficult for an institution to return. And worse, it can't be recovered. Companies have protection in a dependable business continuity plan that helps protect the company from unexpected events.
As the world continues to react to the COVID-19 pandemic, more and more people are working from home. For some lucky individuals, this is a familiar arrangement. But for many others, it's uncharted territory. How can you ensure your work continuity plan is effective when you're not in the office?.
Differences of working in home Vs at the Office
Working from home has become increasingly popular in the past few years, and with the pandemic, it has become a necessity for many. Working from home offers a lot of advantages that working in an office does not; however, there are also some drawbacks to consider.
One of the biggest differences between working from home and working in an office is the amount of distractions. When you work from home, you have more control over your environment and can create a space that is free from distractions.
This can be beneficial for those who struggle to stay focused when there are too many people around or too much noise. On the other hand, being surrounded by colleagues can help keep you motivated and on task as well as provide opportunities for collaboration.
Another difference between working at home and in an office is the level of flexibility it provides. Working from home allows you to set your own hours and take breaks whenever you need them without having to worry about getting approval from a boss or manager.
This can be great for those who need to balance their work with other commitments such as childcare or caring for elderly relatives. However, it can also lead to feelings of isolation if you don't have regular contact with colleagues or clients.
Finally, when it comes to productivity, both working at home and in an office have their pros and cons. Working at home can allow you to get into a routine quickly without having to worry about commuting time or dealing with distractions from other people; however, it can also make it difficult to stay motivated if there isn't anyone else around to hold you accountable.
On the other hand, being surrounded by colleagues can help keep you focused on tasks as well as provide opportunities for collaboration which may lead to higher levels of productivity overall.

What is Business Continuity Planning?
Business continuity planning develops strategies to maintain critical business functions during unexpected disruptions. Such disruptions can include natural disasters, power outages, data breaches, and more.
Business continuity planning aims to ensure that essential functions can be carried out even in the face of adverse conditions. This often involves creating backup systems and processes, storing critical data offsite, and establishing communication protocols.
It's important to know how working from home affects business continuity planning. Disruptive situations can overwhelm teams, hurt their performance, and cause interruptions or damage customer support.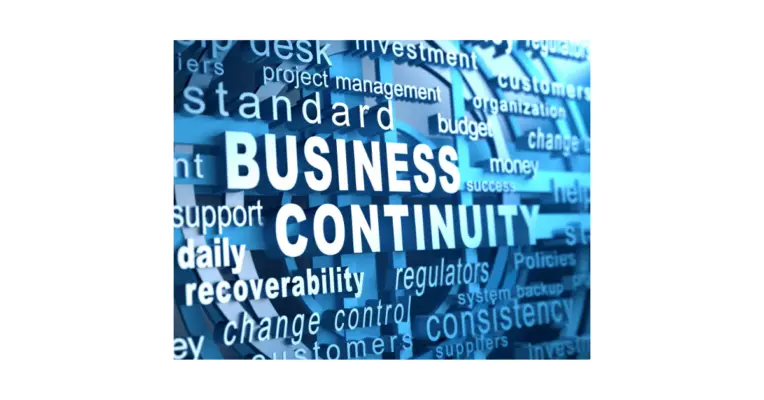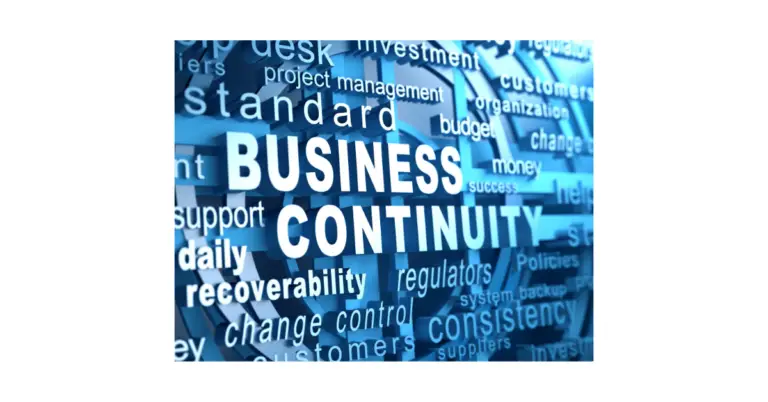 What is a Business Continuity Plan (BCP)?
A Business Continuity Plan (BCP) is a document that outlines how an organization will continue to operate during and after a disruptive event. It includes procedures for handling disruptions and plans for recovering from them.
The goal of a BCP is to minimize the impact of a disruption and get the organization back to "business as usual" as quickly as possible. A BCP should be tailored to the business's specific needs and should be regularly updated as the business changes. Organizations need to have a business continuity management policy with implementation strategies.
Continuity strategies are strategies that companies use to recover from unexpected losses. This system ensures your business remains operational even when problems arise while operating. These issues may involve natural disasters, a recession, and a recent global pandemic. An organization must always make plans for unexpected future circumstances.
Depending on your business's disaster management strategy, you can expect your plan to contain several features. These processes have been regularly tested to ensure their suitability to your business continuity. Working together in your business ensures business continuity is kept.
Choosing BCP plans may seem overwhelming, but plenty of BCP templates are available.
Strategies for coming up with a BCP plan
Prevention
During risk assessment sessions, risks should be immediately recognized and managed. It may also help answer how such risks can be prevented. Risks that have high impacts will be key business continuity risks.
Vigilance
In this step, there is immediate identification of critical areas of your business that can be sacrificed. Analyze what could be the impact of these actions on the company.
Action
The managers must now focus on individual matters at these points. How do teams react when a situation arises? Do these people have knowledge and experience? Is this worthwhile to create a team for dealing with situations where unforeseen challenges arise?. Testing and exercises are some of the strategies to deploy in this area.
Recover
Its final phase is recovery and regaining confidence. This phase should clearly explain how businesses should return to their plans as quickly as possible. Here recovery measures can be taken to determine its efficacy.
What should a standard BCP include?
Below is a list of important criteria for planning BCP plans. Standard models have four stages, commonly called PPRR.
Preparedness
It's an important step. Is your company in a situation where disruption is likely? Alternatively, you could analyze what possible effects these scenarios could have.
Government organizations like FEMA are responsible for helping the nation prepare for, respond to, and recover from terrorist attacks, major disasters, and other emergencies.
Response
This stage focuses on managing risk on an individual level. Can the entire group handle their jobs? This team can help with preparing the company for future problems when necessary.
Recovery
All BCP plans have recovery in their final stages. This document will show how an organization can rapidly return to normal productivity levels. Businesses must recover from disasters and recover from the worst. The underlying components of the business continuity plan serve as the foundation for disaster recovery planning.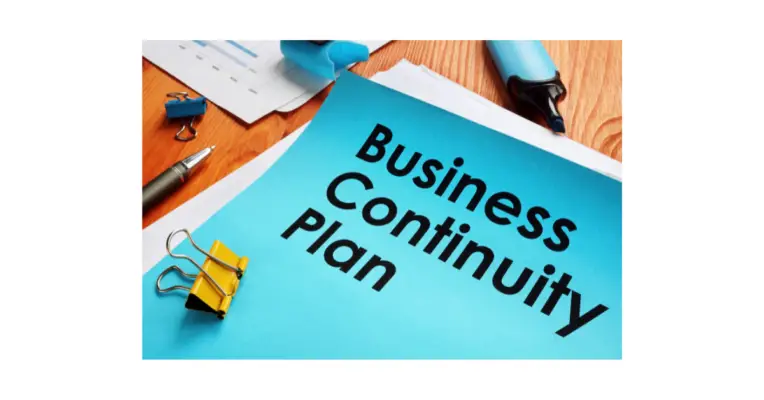 Including a Remote Working Policy
The outbreak of the COVID-19 pandemic has forced organizations to reevaluate their remote work policies. The transition to a remote workforce has been challenging for many companies. However, several technology solutions can help to facilitate secure remote access.
One such solution is a virtual private network (VPN), which can provide employees with secure remote access to corporate networks and applications outside the office. In addition, many organizations are now using cloud-based collaboration tools to enable team members to collaborate on projects from anywhere in the world.
These tools can help to improve communication and collaboration within remote teams. Finally, temporary accommodation options such as Airbnb can provide employees with a safe and affordable place to stay if they travel for work.
Typically an employer can have their BCP. Throughout COVID-19, employers know there are many jobs available in remote locations. Consequently, a definite plan should include any absences from the job. Remote working policies will therefore help the management of the remote workforce.
Emergency Response Business Continuity Plan (BCP)
Business enterprises should always be prepared for any disaster that might arise in the future as the threat multiplies. The effectiveness of BCP is crucial when a global crisis arises. Regular check-ups of BCPs provide an alternative way of assessing what's missing. In addition, business continuity plans benefit employees.
They will also feel less worried during uncertain periods. Hopefully, that's what you can do to improve efficiency within your industry and performance within your company.
A disaster recovery plan detailing how the business will recover from a data loss can help ensure business continuity. The disaster recovery plan should include backing up data regularly, storing backup copies offsite, and testing the plan regularly.
How do I Build a Continuity Plan for Remote Staff?
Business continuity plans include on-site staff, offsite staff, and remote staff. The COVID-19 pandemic forced businesses into working from home (WFH) systems. Therefore remote workers must have an effective management system. You might be wondering how it operates and its remote working policies? Following are the steps to create a successful backup plan for your remote workers.
Step One: Identify key staff and their vital roles
Identifying key employees is the first step for any business. Can a remote worker efficiently complete their job in a remote office? Is the worker able to access an online service at the right time? How can I deal with a situation where people have no work experience on the job at home? Is it advisable to build temporary homes? There are several potential problems for business owners to consider. They are to become part of this plan.
It is important to have an off site work detailed plan in place. This plan should include several elements, such as an assessment of the site, a schedule of work, and a budget.
Step Two: Ensure the Effectiveness of IT Support
Then it's logical that the support team will be on hand. The technical issue can arise quickly. You should also take into account the online identities while working remotely. How do we protect remote employees? If you didn't do that, it would help to have a remote team share sensitive information quickly.
Cloud computing may help protect your data. Cloud-based recovery services provide businesses with minimal downtime and data loss.An Internet connection is a must for remote workers.
Through regular awareness, employees will be aware of the dangers of sharing sensitive data online and how to protect themselves from hackers. These steps will ensure stringent data protection protocols.
Step Three: Enhanced Communication
Transparency is vital, especially if working remotely in remote areas, unlike in an office environment. Remote workers should have an understanding of communication policies. Expectations must also be clearly defined to reduce frustration and confusion among the remote staff.
A clear schedule declaration may help you define employee goals. How can a remote person expect productivity and output from work? Are reports required at the same time? This detail should have been carefully explained in a business continuity plan.
Step 4: Regular check-ins
Regular supervision through virtual meetings and emails will help to maintain smooth operation. This means no cameras are installed on remote workers so they can see their movements.
Step Five: Clarification
Clarification is needed to reduce confusion and encourage work-life balance. Remote workers should have an easy-to-follow working plan. It can have time frames on what time it takes for a colleague to answer a question. Clarifying this step is vital if you are to ensure smooth business continuity.
Step Six: Ask For Feedback
Remote work is very different from working at a location. Often your employees are new to work-from-home environments. Please give them a way to comment and tell us what can be changed. The pandemic could last several months.
They may need to change to the work-from-home option sooner or later. It's possible to ask other people about how they'd like to help.
Conclusion
The COVID-19 pandemic has forced many businesses to develop business continuity plans. Work from Home policies is now a norm to prevent the spreading of the virus. Institutions are still learning how to work remotely and what works best for them.
There is no one perfect way to do things. However, by sharing your experiences, you can help other Institutions as they transition into remote work mode. Have you had any success implementing a business continuity plan? Please share with us in the comments below!
Chris Ekai is a Risk Management expert with over 10 years of experience in the field. He has a Master's degree in Risk Management from University of Portsmouth and is a CPA and Finance professional. He currently works as a Content Manager at Risk Publishing, writing about Enterprise Risk Management, Business Continuity Management and Project Management.