Business continuity planning (BCP) is creating a plan that will ensure your business can continue functioning in the event of a disaster or emergency. This can include anything from a natural disaster like a hurricane to a man-made emergency like a terrorist attack.
There are several steps you can take to create an effective BCP process:
Establish your business's priorities. What are the most important functions of your business? Which operations need to continue for you to remain profitable?
Develop a plan for restoring operations. Once you know which functions are most important, you need to develop a plan for how to restore them in the event of a disaster. This may include having backup facilities or employees ready to go.
Test your plan. It's important to test your plan regularly to ensure it will work in an emergency. You can do this by simulating different types of disasters and seeing how your team responds.
Update your plan regularly. As your business changes, so should your BCP plan. Ensure you regularly review and update your plan to stay relevant and effective.
In 2018, ransomware attacked Atlanta. Computer interruption affected the city service, including police, court documents, parks, and utilities. The workers had to fill out paperwork on their own. In a final decision, Atlanta's government spent about 17 million on cyberattacks – despite only $52,000 being paid. Several computer security breaches were detected in Atlanta, and some were found.
In fact, 60% of businesses do not have emergency plans for their employees. Nevertheless, Gartner said average downtime costs are around $6,000 a minute. Managing the Continuity of Operations is an important issue for a business leader.
Creating an effective business continuity planning (BCP) process is critical for protecting your business during a disaster.Each organization faces its own unique set of risks and must tailor its plans accordingly. That said, there are some general steps that all businesses should take when creating their continuity plans. Let's take a look at them now. This guide will help you create a BCP that meets your specific needs.
What is a business continuity plan?
A business continuity plan, or BC plan, is a documented plan that outlines how a business will continue to operate in the event of an unforeseen disruption of critical business functions. This could include a natural disaster, such as a tornado or hurricane, or a man-made event, such as a data breach or fire.
The BC plan identifies disruptions that could occur and outlines the steps that will be taken to mitigate the impact on the business. It also includes procedures for communicating with employees, customers, and suppliers in the event of an emergency.
A business continuity planning document containing essential data and information a business organization requires during unplanned events enables a business to operate without interruption. The BCP describes the fundamental functions of a business and explains the system that needs to sustain itself.
This will take into account the possible interruptions in your business. The BCP covers risks such as cyberattacks, terrorism, natural catastrophes and human errors. There are multiple potential risks, and organizations must implement a plan for business continuity. BCPs prevent costly power outages and IT outages.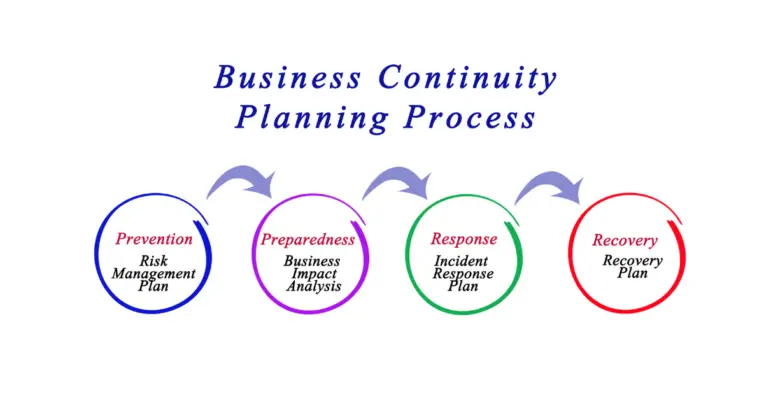 Benefits of Business Continuity Planning
Business continuity planning is a process that helps organizations prepare for disruptions. By identifying potential risks and developing contingency plans, businesses can minimize the impact of disruptions on their operations.
Disruptions can include anything from natural disasters to power outages. The BCP enables organizations to create disaster recovery planning mechanisms.
A well-designed business continuity plan can help organizations keep their doors open during a disruption, maintain customer confidence, and protect their bottom line. The benefits of business continuity planning are clear.
However, many businesses fail to take this critical step. Without a plan in place, businesses are more likely to suffer significant financial losses and reputation damage in the event of a disruption. Developing a comprehensive business continuity plan can help ensure that your organization is prepared for whatever comes your way.
Continuity planning is not just a useful tool, but a vital component of all business processes and disruptions are costly. What do you mean when your website is hacked or lost by someone in a warehouse? A failure to initiate a plan to respond to emergencies could damage your customer's reputation and affect the brand's reputation. What is a continuity strategy for businesses?
Business continuity planning is a proactive business process that helps companies understand their organisations' possible risks and weaknesses in times of disaster. A comprehensive reassurance plan helps companies respond effectively and efficiently to interruptions.
A BCP helps companies serve their clients in the worst possible situations to avoid customers switching to a rival product. This plan reduces downtime and explains actions to take to ensure a company has financial stability before and during emergencies.
Protect your supply chain
Supply chains are great examples, with the motto "Don't put the eggs together." Supply chains can disrupt businesses because they have so many possibilities. Pandemics could destroy manufacturing sites. Or, a natural disaster could affect transport in important geographical areas. An effective plan will identify existing options for eliminating faulty supply chains.
Gain competitive advantage
When your business is affected by any disruption, your ability to get your business running again will help you show consumers how well your brand is. In crisis periods, consumers also closely monitor the brand's reaction. Quick but logical actions increase your brand's trust and your competitive edge.
Conserve your brand and reputation
Large-scale disasters and disruption will likely become media fodder. It is unlikely you can still follow a planned action without fear of losing. Brands that are prepared with strength, consistency, grace and patience can show their resilience to their customers.
Reduce financial risk
It's essential to know how to react to business disruption quickly. The longer the interruptions, the greater the risks. If your plans are designed for quickly re-using and recapturing functionalities where they're needed, your losses can be kept low.
Build customer confidence
Your customers want to be sure you'll respond in every possible manner so they can continue to expect your brand's services. In the case of catastrophic situations, people look to brands to learn how they can handle the internal storm.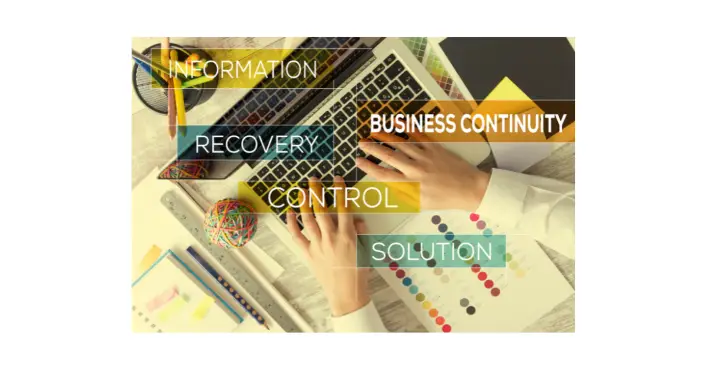 Maintain business operations
When a firm can sustain its operations in a crisis, you minimize losses and communicate stability in the business. It's important that you have an active partnership with our HR department.
Steps to creating a Business Continuity Plan
While developing a successful BCP is challenging, it is essential to running a strong business. Your team and personnel should be taking continuity plans seriously. This guide is a guide for a beginner.
Understand the risks to Your Company
When your business continuity managers are assembled, business impact analysis is necessary. It can identify specific threats that affect your finances, operations, supply chain, reputation, and employee reputation.
The document can help identify potential dangers. Then you and the team must brainstorm what threats could cause business problems. Describe how the risks mentioned above affect business operations. Don't underestimate what steps and time are required to accomplish them. A good BIA usually includes a thorough questionnaire containing a variety of data.
Assemble a Business Continuity Management Team
Your team will depend depending on the goals of your organization as well as the scale of the business. In a good BCP, you should describe how your workforce will react when disaster strikes, communication techniques and time frame for critical IT service availability are specified in the document.
Currently, the team might be working on re-developing the project standard and collaborating with other team members. This process identifies clear processes that can improve projects' flow.
Ensure the safety and well-being of your employees
Rethinking the typical workplace and minimising disruption requires a delicate balance. Sometimes the telecommuting option may not be feasible, and flexibility is not allowed. A person with a direct customer contact scenario must be prepared for personal protective devices.
Address every business function
You must keep all your business functions in mind. Set a realistic timeline for your resilience project to ensure you meet your expectations. Develop relevant reports on your plans for everyone to see if you have any. Visualize reports to highlight areas that need attention.
Implement recovery strategies
After a disaster happens and the financial loss increases, it is often difficult to get back into re-entry without the BCP.
Characteristics guiding your Continuity Planning
Some big interruptions are avoided, but the surprises are inevitable. Hence, you have to make an effective restoration plan after disaster strikes.
Complete
It may never be possible to anticipate every possible interruption or combination that can be tried. Do not take the chance that your first idea works. If you have a backup plan, there's a backup plan for the backup plan. Consider all the factors impacting you and think everything will go wrong.
Efficient
Business is complicated, and we'll not just go on and tell you the business continuity plan must be simple. But the work has to work efficiently in your hands.
Extra tension and expectation at times when disasters occur can make everyday tasks hard to do and difficult to accomplish. Ensure it is included with your plan.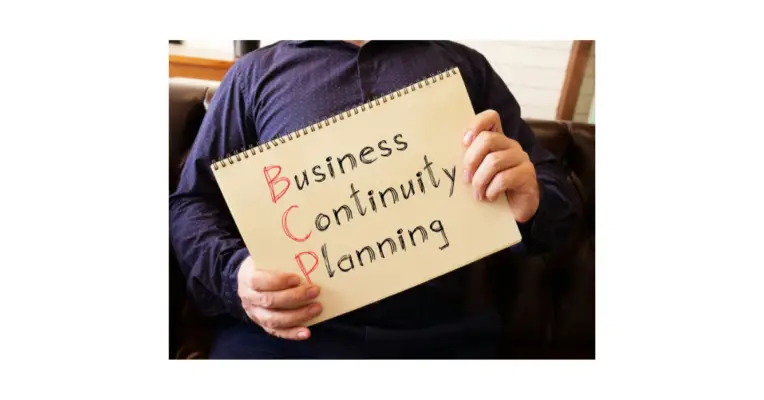 Adaptable
Nothing is possible with paper, but it is impossible for nature to imagine how unpredictable force could throw. Make definite changes as time passes. The plan should include permanent monitoring of the situation.
Realistic
You do not want the possibility of a disaster and find that your best plan does not work out the same way. Embrace real life with any of these plans.
Creating your Business Continuity Plan
Business continuity planning may be th thing in life. However, the continuity team must take this seriously. A disaster recovery plan emanates from the business continuity plan BCP. To create an effective business continuity plan, all business continuity risks need to be assigned to the business continuity team and risk management team.
Business continuity planning software, tools and trends
Business continuity planning tools provide guidance for organizations from consulting to complete software. The best approach for an organisation is based on how complex a business continuity plan task is, how much time it takes to maintain it and how many resources are required.
The first step in buying a new product is researching its features and suppliers. business continuity Plan software uses a database and module to execute specific exercises in specialised cases. The Department of Homeland Security provides software for the Business Continuity Planner Suite.
Implementation of BCP
After the company begins planning, the BIA and RAS processes will launch important records. The BIA defines critical functions which can continue to exist if a disaster occurs and how much time and energy is required for the operation.
The RFA lists potential internal and external threats and threats, the chances they will occur and the possible damages. Determine how to mitigate risk and danger described by the BIA and the RA in identifying the risks of an event. Business continuity plans describe steps for responding to problems.
BCP testing
Changing technology is a continuous challenge for a company. Consequently, it is vital to test and update the BCP regularly. To test plan viability, the employee and executive response should be conducted using Tabletop exercises, walk-throughs and practice emergency communication and elicitations.
Regular checks are required for accuracy. A straightforward test on the Business Continuity Plan would include talking about the plan. A complex test must comprehensively overview what could happen if a business interruption happens.
Identify the objectives of the plan
Business continuity management covers a broad spectrum of key business processes, including human resources operations and public relations. Business continuity plans are designed at the highest levels to ensure the essential business process runs properly.
Every business varies, so you must define a goal that will be important in how you operate. This goal guides your risk assessment, business continuity plans, and possible recovery plans.
Element of a business continuity plan
A business continuity plan is a critical element of any organization. It outlines what steps should be taken in the event of an unexpected disruption, such as a natural disaster or terrorist attack. The goal of a business continuity plan is to minimize the impact of the disruption and help the organization quickly resume normal operations.
A well-crafted plan will consider all aspects of the organization, including its staff, facilities, IT infrastructure, and supply chain. The plan should also be regularly updated and tested to remain effective. Businesses can help ensure that they are prepared to weather any storm by taking these steps.
A successful business continuity plan needs to include computer systems. Business partners must create business continuity programs with operational continuity management strategies and timely recovery objectives.
Conclusion
The final takeaway is that having a BCM plan in place is an important step to protecting your business from potential disasters. By creating a process and following it, you can minimize the impact of any interruption to your operations. Have you created a BCM plan for your business? What tips would you add to this list?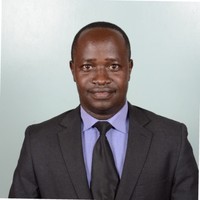 Chris Ekai is a Risk Management expert with over 10 years of experience in the field. He has a Master's(MSc) degree in Risk Management from University of Portsmouth and is a CPA and Finance professional. He currently works as a Content Manager at Risk Publishing, writing about Enterprise Risk Management, Business Continuity Management and Project Management.