Operational risk management is a critical process for organizations of all sizes. By establishing a framework and protocols for managing risks, businesses can protect their employees, customers, and bottom line. While there are many different approaches to operational risk management, creating a framework is a proven way to ensure comprehensive coverage.
Most organizations these days have in place some operational risk management framework. But what exactly is operational risk management, and how can you make sure your framework is effective?
Operational risk management is a process that helps organizations identify, assess, and control operational risks. Operational risks can include human error, system failures, natural disasters, and more. By implementing a formal process for managing operational risks, organizations can reduce the likelihood of these events causing significant disruptions or financial losses.
Operational risk management has become an essential part of doing business in our increasingly complex and interconnected world. Every day, organizations face a range of risks that can seriously impact their ability to achieve their strategic objectives. Organizations against these risks businesses need to develop a practical operational risk management framework. This framework should include all the necessary steps to identify, assess, and respond to potential risks. By following this framework, businesses can minimize the chances of something going wrong and protect themselves against costly disruptions.
In this blog post, we'll explore those questions and more. We'll start by defining operational risk management and then discuss an effective framework's key components. Finally, we'll give you a few tips on how to get started with operational risk management in your organization.
The Primary Objective of Operational Risk Management
The primary objective of operational risk management is to protect the organization from potential financial losses that events or processes could cause within the organization. It includes risks to people, processes, information, and property.
Purpose of Operational Risk Management
Key Components of an Effective Operational Risk Management Framework
Operational Risk Management Steps
These steps can seem pretty straightforward, but operational risk management becomes more complex when executing these tasks. Working with different departments within an organization requires creating effective communication channels that allow for critical information to be shared promptly.
Principles for Sound Management of Operational Risk Management
What are The 4 main types of Operational Risk?
Business risk – A company's ability to generate future profits will be adversely affected by factors such as competition, changes in technology, or recessionary economic conditions.
Financial risk – A company will not be able to repay its debt or meet its financial obligations as they come due.

Regulatory risk – The risk that government regulations (or the lack thereof) will hurt a company's business.

Reputation risk – The risk that negative publicity or events will damage a company's reputation and cause customers or clients to leave.
How Do you Implement Operational Risk Framework?
What Are the Four Phases of Operational Risk Assessment?
Preliminary phase: The organization identifies and defines the risks that could affect its ability to achieve its objectives.

Identification phase: The organization gathers information on the risks identified in the preliminary stage.

Analysis and evaluation phase: In this phase, the organization assesses the likelihood and severity of each risk and determines whether it is a significant risk to the organization.
Mitigation or treatment plan development phase: In this stage, the organization develops a plan to mitigate or reduce each significant risk identified in step 3.
Operational Risk Management Matrix
An operational risk management matrix is a tool used to assess and categorize the potential risks associated with an organization's operations. The matrix can help identify which areas of operation are most at risk and help prioritize and guide efforts to manage those risks.
The matrix is typically organized by type of risk (e.g., financial, safety, legal) and within each class by severity (e.g., low, medium, high). Risks are then assessed and placed within one or more cells in the matrix based on their likelihood of occurrence and severity of impact. It allows organizations to quickly see which areas pose the most significant risk and require the most attention.
Benefits of operational risk management matrix
Conclusion
A comprehensive and well-thought-out operational risk management framework is essential for any business. By taking the time to implement a practical ORM framework, companies can protect themselves from potential financial losses and other damages that unforeseen events or circumstances may cause.
To ensure the safety of employees, customers, and other interested parties, organizations need to have a comprehensive operational risk management framework in place. The primary objective of ORM should be the protection of these stakeholders while also ensuring the organization can continue to function in an incident.
While there are many different ways to set up an ORM framework, the steps and principles outlined in this article provide a good starting point. Have you put a formal operational risk management framework for your company into place? If not, what steps will you take to get started.?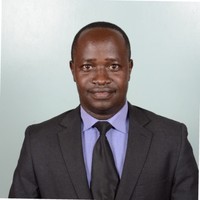 Chris Ekai is a Risk Management expert with over 10 years of experience in the field. He has a Master's(MSc) degree in Risk Management from University of Portsmouth and is a CPA and Finance professional. He currently works as a Content Manager at Risk Publishing, writing about Enterprise Risk Management, Business Continuity Management and Project Management.