Introduction
This article will explore the enterprise risk management process and how cloud computing can manage data with virtual infrastructure. Organizations are constantly at risk of breaches of sensitive data and company IT assets. Traditional approaches to securing this information have become less effective over time, and many companies turn to cloud computing for help.
Enterprise risk management (ERM) is a process that ensures organizations mitigate their risks, and cloud computing is one way to manage your data with a virtual infrastructure. Risk management involves identifying, analyzing, and addressing all the risks that threaten a given enterprise. To reduce risk in an enterprise or create new opportunities by taking advantage of risk. Enterprise Risk Management has several components that identify key risks and develop enterprise-wide strategies for addressing each element.
What are the Benefits of using Cloud Computing for Enterprise Risk Management?
Safeguard enterprise data from breaches and malware. Cloud computing uses virtualization to create a multi-tenant infrastructure that separates organization data from other enterprise data. This separation prevents malware and viruses from impacting enterprise data. They do not have access to enterprise hardware or enterprise applications. Additionally, cloud computing makes enterprise data accessible regardless of the user's location. Increases enterprise data security by adding another layer in the enterprise data security stack.
Reduce the cost of enterprise risk management initiatives. Cloud computing reduces an organization's risk management costs. Furthermore, decreasing the budget for risk mitigation initiatives for information risks.
Reduce the risk of downtime or system failures through data storage and hosting redundancies. Cloud computing can also be practical as an enterprise data storage solution. Additionally, business IT teams may leverage cloud hosting to minimize the cost of enterprise software procurement.
During uncertain times like the current Covid 19, pandemic cloud computing enabled organizations to run smoothly in uncertain times, thus improving customer satisfaction by providing fast, reliable service. By implementing cloud computing methods for business risk management, an organization can consistently reduce enterprise risks and expenses.
Key enterprise risks that cloud computing will mitigate include:-
Financial loss from data breaches, data destruction, fraud, errors, and unauthorized access to enterprise resources.
Natural disasters and catastrophic events cause disruptions.
Regulatory penalties for noncompliance with corporate policies and government regulations such as HIPAA, SOX
The Disadvantages of Using Cloud Computing for Enterprise Risk Management
The disadvantages of enterprise risk management are that organizations will have to invest a lot of time and resources to manage their data properly. It is expensive, and organizations have to purchase a lot of cloud storage space. The organization should have a plan which will ensure they mitigate all of their risks. Although the initial cost of acquiring cloud computing for the organization is enormous, the long-term benefits are huge. The cloud computing program is a significant investment. The organization should only choose cloud computing if it is sure its cloud strategies protect them from any data loss.
Although it is more difficult for hackers to infiltrate cloud computing systems, the likelihood of cyber-attacks remains. There is a lot of sensitive data which organizations have to manage and store. Ransomware attacks that have increased in frequency are a challenge to many organizations. It makes an enterprise risk management program more valuable if it includes a cloud computing control method to mitigate information security risks.
Tips on how to Implement a Successful ERM Strategy with the use of Cloud
It would be best if you synchronized your enterprise risk management strategy with cloud computing by providing a way to access organization data from anywhere, on any device, and at any time. Additionally, it would help if you strive to enable corporate data exchange with the right level of security for your organization's needs. Implementing an enterprise risk management strategy is the first step in mitigating enterprise risks. Additionally, this technique aids executives in visualizing organizational hazards, assessing their risk appetite, and prioritizing enterprise risk.
Critical components of an enterprise risk management plan include identifying enterprise risks via applying a structured framework that enables the study of a variety of different forms of business risks, including strategic and operational risks. The following are few instances of enterprise-level information risks concerns:
1. Fraud by employees
2. Customer data loss or theft
3. Compliance and regulatory violations
4. Cybersecurity attacks and cyber crimes
During the risk assessments exercise, you can identify key information risks by assessing the following areas:-
Data accessibility
Data confidentiality and integrity
Business continuity and data recovery capabilities
Consider best practices for cloud computing deployment in a business environment in addition to enterprise risk management. Transparent data access and security rules that incorporate business risk management to help minimize enterprise risks Data governance is the process of defining business data policies and implementing them in cloud computing. It assists corporate executives in determining their enterprise's data requirements, including the needed level of information security for each data type. The enterprise data governance policies should include enterprise data retention and archiving strategies.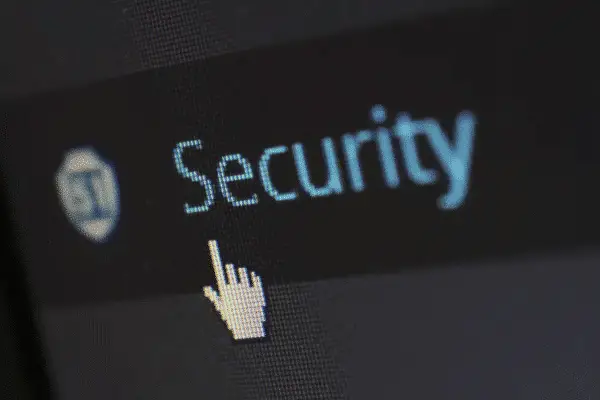 Cloud computing aids organizations by developing a corporate data strategy capable of enhancing enterprise risk management. It ensures enterprise compliance, controlling company expenses, and increases enterprise operational efficiency.
Key to the success of cloud computing with any risk management strategy is establishing a transparent data architecture that provides enterprise data governance through cloud computing. This architecture should also include enterprise risk management to keep enterprise risks at a minimum.
Data governance, cloud computing policies, data recovery planning, and data retention are part of an enterprise risk management strategy. Enterprise data governance standards can help your organization with its risk management strategy. Using these standards enables you to anticipate and prevent Information risks that can affect enterprise risk management initiatives. Data governance standards include data strategy, cloud computing policies, enterprise data recovery, and retention planning.
Conclusion
The cloud brings with it several benefits to enterprise risk management. Cloud computing allows organizations to manage their data without worrying about infrastructure costs, hardware expenditures, and downtime from outages. It means that you can get more done no matter where you are or what time of day it is because your information will always be available as long as there's an internet connection. Imagine being able to access all of your data at any moment to make sure everything is running even if you don't have physical proximity. That's just one way this new technology has wholly transformed information risk management – we're confident that these advantages will compel enterprise managers everywhere to rethink how they approach ERM strategies for their company!
Chris Ekai is a Risk Management expert with over 10 years of experience in the field. He has a Master's degree in Risk Management from University of Portsmouth and is a CPA and Finance professional. He currently works as a Content Manager at Risk Publishing, writing about Enterprise Risk Management, Business Continuity Management and Project Management.