The Project Risk Manager will be responsible for identifying, analyzing, and mitigating a wide range of project risks. The project risk manager must have proven organizational skills to be able to assess the current state of any given project, as well as map out future implications that could arise from the initial assessment.
Due to this position's critical importance in determining a company's success or failure, the project risk manager must have excellent communication skills to be able to relay his or her findings in a clear and concise manner. This is part of risk management job descriptions.
The project risk manager job description also includes staying up-to-date on industry trends and best practices. to provide the most accurate analysis possible, the project risk manager should keep abreast of the latest developments in enterprise risk management.
The project risk manager must also be able to work independently and as part of a team. This position will require the individual to interface with different teams within the company, as well as with clients and other stakeholders. The ability to build strong relationships is essential in order to get buy-in for mitigation strategies. They also need to take the duties of risk management officer.
Finally, the project risk manager must have a strong technical background. This position will require the individual to have a deep understanding of project management software, as well as other risk assessment tools. The project risk manager job description indicates that this is a highly technical and multifaceted position.
Risk refers to a risk that could affect an organization's operations or plan. The effect can either be positive. Having a positive impact can benefit organizations and be profitable. Obviously, the problems arise when causing adverse effects. The ability to take risks is another thing, and the best strategy to deal with the potential risks is to minimize the chances of a serious injury. Risk management process aligned with project managers descriptions.
Here's when risk evaluation and management are involved. Risk management is the process of understanding, identifying, and resolving the risks associated with an organization's operations or business by use of a risk management policy.
Risk managers have responsibilities in a company communication process and policy for risk management and risk control. Develop risk modeling tools that involve market, credit, and operation risks, assure effective controls, and provide research support. Risk managers must possess excellent quantitative and statistical skillsets and apply this skill within a wide range of business operations.
Project managers must understand risk to effectively minimize them. Project management involves not only the management of projects but also reducing risks. Project managers are primarily responsible for learning organizational skills and identifying new technologies to assess and reduce risks related to scopes for projects and services. Project management is central to the job a Project Manager has in determining risks and minimizing the risks completely. Their job duties may differ according to their work industry however are generally construction, engineering, or IT.
Who is Responsible for Risk Management?
When it comes to risk management, who is responsible for ensuring that measures are in place to protect an organization from potential harm? In many cases, it falls on the shoulders of the Risk Manager. However, there are other key players who must also be involved in order to create a successful risk management plan.
The members of the executive team are typically responsible for overall strategic planning and they set the tone for the organization. As such, they need to be involved in the risk management process in order to ensure that risks are identified and managed in a way that aligns with the organization's goals and objectives.
The board of directors is also responsible for ensuring that the organization is adhering to risk management best practices. They can do this by requesting reports on the status of risk management, as well as by attending meetings where risks are discussed.
It is also important to have a Risk Committee, which is made up of senior managers who are responsible for specific areas of the business. This group helps to identify and assess risks that may impact their respective areas.
The following demonstrates the roles and functions within Risk Management teams for assessing and managing risk.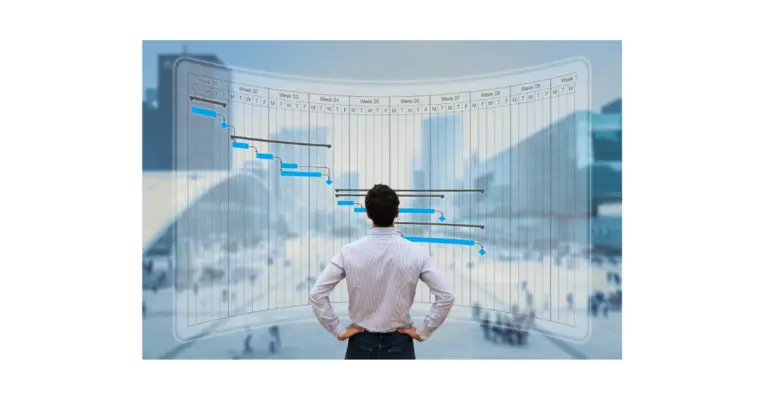 The Risk Manager
The risk manager provides a comprehensive overview of project risks and opportunities and their mitigation strategies (for potential) and exploits opportunities to support decisions. They represent key players in the risk management of projects. Most risk managers ensure compliance with ROMP procedures and processes. Specifically, they are responsible for analyzing risk profiles. The Risk Manager also has additional functions such as:
The Project Manager
Project managers collaborate with risk managers. The team set expectations as well as validation of proposal of Risk Manager for the project progress. The company must understand the risks and potentials of the project from an open-world perspective.
In addition to assessing risk and mitigation strategies, they can also position themselves to accept the risks of the risk management plan, for instance. In project-related projects that fall within program or portfolio projects, project managers ensure escalating critical risk levels to the appropriate level.
Project managers are involved in ensuring that all risks are managed properly by project managers. A project manager has a major role to manage risks, which includes identifying risks during a specific project and developing strategies (reacting or proactive) to address these impacts for the intended business objective.
This can be achieved through a combination of different approaches, such as by assigning resources or training staff for emergency management and safety concerns. In any case identification of risks is a critical step.
In most cases project management can be a simple task planning or a monitoring task. They are constantly working to assign tasks to teams, and brainstorm ideas to solve problems. In many cases, the project never ends after the product launch. The project manager must ensure that it is prepared for contingencies, i.e., unexpected scheduling changes or resources problems. Developing project managers career standards.
Health and safety measures , being up to date with the latest industry news, attending conferences and events are all part of a project manager's life.Project stakeholders need upto date communication. Stakeholders can include team members, clients, management, and other interested parties.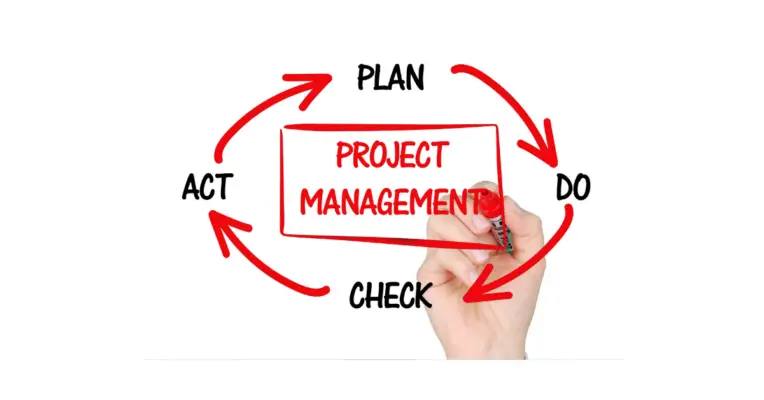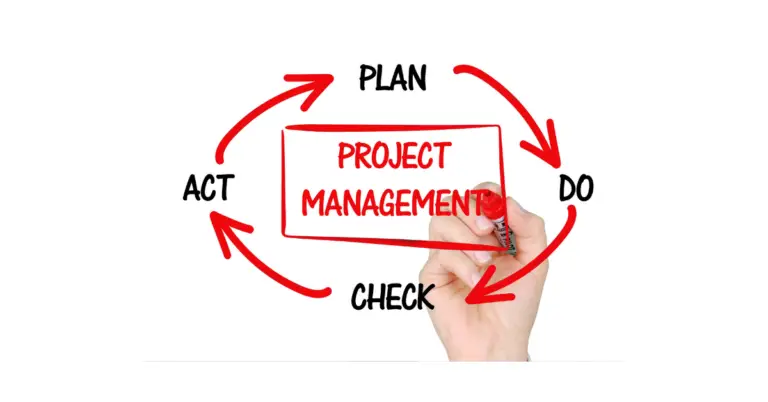 Project Team
Project teams is a term for project administration for groups that work on a project whose goals are met. Project team creation happens mainly because the project requires specific skills. If the aim of a new project would be to create and test the software, the development team should also include programmer and development team members.
The team performs work according to projects budgets, project schedules and project life cycles. Project managers manage tasks, track the progress of the work and ensure completion of projects within budget.
Project team members interact and communicate with each other to achieve project objectives. Project teams can also be used for smaller projects, or when the project manager wants to have more control over the work that is being done.
When creating a project team, it is important to consider the skills that are needed and the personalities of the team members. The team should be able to work together and have a common goal. When the team is working well, the project manager can relax and know that the project is in good hands.
Enterprise Risk Management Team
Large corporations will probably also have risk management teams to manage risks at organizational levels. Similar to the risk manager, this department provides a thorough overview of organizational risk and opportunity and enables the organization's risk management processes.
During these projects risks need to flow to portfolio levels to enable a project-wide effective management of enterprise risk in an efficient manner. These teams must provide an effective way for managing risk across all organizations for large companies.
The risk management team is responsible for developing and implementing risk management plans, strategies, and processes. The team works closely with the project manager to ensure that all risks and opportunities are identified and managed effectively.
The Risk Owner
Risk holders bear responsibility for each danger. It is their responsibility as a technical advisor to protect risk and potential opportunities. The identifiers are the source of this identification and thus characterize the situation by defining the risks and its consequences.
They also ensure they know what is happening in terms of risks. They also define strategies, actionable treatment plans, and coordination between the owner and the contractor. This will happen with the help of the Risk Manager. Risk owners must meet the timelines set out in their mitigation and exploitation plans. Potential issues that could impact the project are to be escalated in a timely manner.
The risk owner is accountable for the status of each identified risk and opportunity.
They work with their respective Line of Business Heads / Software Development Life Cycle Managers / Project Managers to get the resources needed to implement their treatment plans.
Risk Manager Education and Career Requirements
Risk management(risk analysts) typically possesses bachelors degrees. Generally, majors are business management, finance, computer science and economics. However, different companies and organisations can seek candidates in related fields and industries. Here are a number of examples from universities offering relevant courses on the job roles for risk managers such as: Université de Penny, Temple University of Massachusetts, Iowa, West Governors University, Florida State, and College. University of Portsmouth, University of Southampton and University of Nottingham.
Risk Manager Job Description
Risk management usually provides consulting on risk directly in any organisation or company. Consultors can discuss a variety of subjects ranging from financial to material risks.
The job may however differ and vary depending on the field you work. Different firms may need different roles depending on what they want to accomplish.
Risk management jobs description
Risk management jobs description can vary in their focus, but all roles within the field typically center on minimizing and managing potential risks to a company or individual. Duties may include conducting risk assessments, developing risk management plans, and implementing safety protocols.
Candidates for these positions should have strong analytical skills and be able to think critically about potential threats. They must also be able to communicate effectively with other members of a team in order to create an effective risk management strategy.
They  can also involve a variety of activities, from assessing and mitigating risks to ensuring compliance with regulatory requirements. A risk management professional is responsible for understanding the potential risks associated with a given situation and taking steps to prevent or mitigate any negative consequences. This may include developing policies and procedures, conducting risk assessments, and implementing controls.
Risk Management Job Qualifications and Requirements
Generally a postgraduate qualification is not mandatory but may be incorporated in the job description. If someone hasn't obtained any degree, risk managers might consider career opportunities as they work up their career path. When developing your risk management job description you should also demonstrate this knowledge.
The job qualifications for risk management should include:
A degree in a relevant field such as business, engineering, mathematics, or science.

A minimum of three years of experience in risk assessment, risk management, insurance, auditing, accounting or financial analysis
Working knowledge of risk management software and systems.

Familiarity with insurance products and coverage.

Excellent analytical, problem solving and decision making skills.

Strong communication, presentation and writing skills.

Ability to work independently and as part of a team.

Detail oriented with strong organizational skills.

Project management experience is an asset.
Certifications for Risk Managers
In addition, if you have mastered the subject, obtaining the necessary certifications is recommended for increasing your career particularly in securing higher chances of getting hired in your job. Currently certification is available online and physically. And the most popular certification program that is being used in the market is PRM or Professional Risk Manager.
The PRM certification proves that an individual possesses comprehensive knowledge and skills in risk management. Aside from this, obtaining other certifications can also increase your career opportunities. For example, taking the Certified Financial Risk Manager (CFRM) exam administered by the Global Association of Risk Professionals can make you more qualified for a job in risk management.
Risk Management Skills
A risk manager has the hard as well as soft skills to meet the demands of these positions. They also manage risks within their company and therefore have the necessary experience for smooth operations and employee performance.
There are three essential skills that a risk manager must have: communication, analysis and judgement. to communicate with different members of the company and relay important information, a risk manager must be able to effectively analyze data. They must also be able to make sound decisions based on the information they have gathered, in order to protect their company from potential risks.
The three skills mentioned above are essential for a risk manager, but they are not the only skills required for the job. A risk manager must also be able to work under pressure, be detail oriented and have strong problem-solving skills. These skills allow a risk manager to stay calm under pressure and make quick decisions when necessary.
Risk Manager Salary
This is estimated annual salary for an insurance analyst based on US location and experience. According to a study conducted on PayScale, a risk management worker earned the typical annual salary of $772.16. The average base salary for the risk manager is about $60k to $100k with a yearly bonus of $2000 to $25k.
Profit shares average around $86,000, with commissions between $166,000 and $0. In terms of salary, a Risk Management Manager is likely to be paid around $55,000 to $144,000. There are many locations in the United States that pay the risk management salaries much better.
The Risk Center of Competence
Managing risks and improving its resources and capabilities is the key component of risk management for organizations. The risk center is aimed at increasing, creating efficiencies and improving organizational processes. This organization can provide trainers and guides and also provides capacity resources. These professionals provide information to the business on documentation, auditing and advice. When the risk manager has methodological concerns, he may consult the enterprise risk management group for help.
Tools and Software for Risk Managers
Management of risk requires several techniques and software. Risk management can take advantage of the risk assessments in order to improve risk management skills. Qualitative risk assessment is one tool that is suited for risk management and can be carried out digitally or physically. Examples include SWOT Analysis, team discussion, root causes Analysis, probability & impact analysis, historical analysis etc. Several popular Risk Management Tools on the market are: SpiraPlan, A1 trackers, Risk Management Studio Analytical, Active Risk Manager Project
Manager
,
GRC Cloud Isolocity
and
Enablon Checkit.
Project management software
Software for project management can improve project efficiency and performance in any project. Online projects management software can be integrated with tasks, work workflows, calendaring, file storage, messaging and other collaboration functions.
A number of software projects management tools that are common are Slack for working collaboratively with colleagues and team members, Basecamp for tasks assigned to you, Jira Track milestones with other GitHub or Trello distributed software. Integrated projects managers allow developers to work on multiple servers using unique accounts.
Risk analysts use specific software to assess and mitigate risks with projects. Software options for project portfolio management include Microsoft Project, Primavera P6, and CA Clarity.
Assessing risks on softwares depends on the size and scope of your project, you may need a suite of software tools or just one application.
Conclusion
In summary, the project manager is central to the risk assessments and mitigations. Risk assessment is crucial and involves involvement from discussions to real-life decision making. They must actively participate in learning organizational knowledge and new technologies to evaluate and mitigate risks related to scope. The project management software provides them with a central database of information. It also makes their work more efficient and effective and is crucial when preparing an important project.
What is the role of a project Risk Manager?
Project risk management is the practice of finding, evaluating and preventing the potential impact on the project outcome. The Project Manager is usually responsible to monitor risk management during any period of time during any given project.
What skills do you need to be a risk manager?
Must be competent in risk management. An innate knowledge of finances is required. … Analytic abilities as well as a keen eye. … Industry knowledge.Ability to deal with stressful situations.Technical abilities, negotiation ability, and influencer abilities.Good presentational skills.
What are the roles and responsibilities of risk management plan?
The risk management plan lists all planned processes and responsibilities that perform a risk identification and risk analysis routine activity.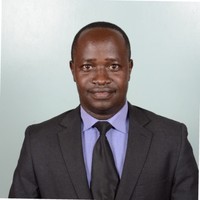 Chris Ekai is a Risk Management expert with over 10 years of experience in the field. He has a Master's(MSc) degree in Risk Management from University of Portsmouth and is a CPA and Finance professional. He currently works as a Content Manager at Risk Publishing, writing about Enterprise Risk Management, Business Continuity Management and Project Management.