Enterprise Risk Management Cyber Security is a crucial element of any organization's protection against cyber attacks. A company can't operate if it doesn't have things like power and data, which are both vulnerable to cyber threats. Enterprise Risk Management Cyber Security is the process by which organizations identify their risks and vulnerabilities, implement strategies to control them, monitor for breaches or problems, and respond quickly and effectively when something does happen.
One of the most important aspects of Enterprise Risk Management Cyber Security is having a plan in place for when things go wrong. In addition to having a response plan, it's also important to have regular testing and training to make sure employees know what to do if there is a breach.
Organizations need to have a clear understanding of their cyber risk management and vulnerabilities before they can develop an effective Enterprise Risk Management Cyber Security strategy. They also need to be aware of the latest threats and how to protect themselves against them. Cybersecurity is an ever-changing field, so it's important for organizations to stay up-to-date on the latest threats and how to mitigate them.
Cybersecurity risks can be devastating to the entire health and safety community because they may prevent access to the hospital's services or prevent emergency care from happening to people with critical health issues. Ransomware, data hacking, and breaching data confidentiality are known examples. For example, hackers were able to remotely deactivate medical devices after running Vmware attacks were triggered. The censorship of electronic medical information has forced hospital officials to shut down ambulance services and reroute ambulances.
Cyber risk to hospitals and healthcare organizations is real and rising. A survey of 150 health IT and security professionals found that 58% had experienced a data breach in the past and that these attacks are becoming more sophisticated. In addition, another study found that 43% of healthcare organizations had been hit with ransomware in the last year.
One way to manage and mitigate cybersecurity risks is through an enterprise risk management program. This type of program can help organizations assess their vulnerability to cyberattacks, identify potential threats, and put in place safeguards to protect against them. An effective ERM program will also include regular monitoring and reporting so that
Cybersecurity threats are constantly evolving, and organizations must be vigilant in order to protect themselves. The best defense against cyberattacks is a strong security program that includes multiple layers of protection.
Organizations should also have an incident response plan in place so that they are prepared to deal with the aftermath of a successful attack. Risk appetite and tolerance should also be considered when developing a cybersecurity program, as these can help to guide the decision-making process around security investments.
Senior management and cybersecurity professionals should be involved in the decision-making process, as they are ultimately responsible for the safety of the organization's data. By taking a holistic and proactive approach to cybersecurity, organizations can mitigate their risk and protect themselves from potential attacks.
The enterprise risk profile of the organization should be considered when making decisions about cybersecurity, as it can help to identify potential vulnerabilities. Senior management should also ensure that the appropriate resources are allocated to protect the organization's data.
ERM Definition
Enterprise risk management erm involves measuring risks and finding potential markets for the company. ERM programs aim at helping organizations assess risk tolerance, categorize it and quantify it. In assessing corporate risks traditional approaches involve financial risks, regulators risk, and operations risk. How would a stock market react when it loses value or is damaged by a loss of stock in exchange for an unsecured loan? If you calculate the possibility of events, you multiply the chance of a particular event.
ERM Frameworks
Sometimes there's a disconnect between security language and threat language, which makes CSOs difficult to play important roles in an enterprise risk management forum. Some security experts throw up their hands in frustration as the question arose about quantifying a particular mitigation strategy's impact and instead refer to reports about breaches of security standards, such as NIST or FAIR, or operational metrics when questioned about their validations.
Risk has a very specific meaning in an ERM framework. It is the product of threats and vulnerability. Risk = Probability of an event x Impact of that event. This definition is important because it highlights the role of management in risk identification and mitigation. Mitigation strategies must be prioritized based on their impact on the organization, not on some arbitrary metric like how often a particular attack occurred.
Many organizations use ISO 27001 as a guide to help them identify and manage their security risks. The standard provides a framework for risk assessment, control assessment, and management commitment.
One of the benefits of using an ERM framework is that it can provide a common language for the organization. This can be important when different parts of the organization need to communicate about risk. It can also help to ensure that the organization is taking a holistic approach to risk management.
An ERM framework can also help to ensure that risks are being managed in a consistent manner across the organization. This can be important when different parts of the organization need to communicate about risk.
When selecting an ERM framework, it is important to select one that is appropriate for the organization. The framework should be tailored to the organization's size, business model, and risk appetite. It is also important to ensure that the framework is adopted and followed by the organization.
Enterprise Risk Management Process
Several firms have been doing this before. At Aetna such security risks in its business plan have been viewed as an operational threat. This risk is specific, quantitatively. The daily risk scores are entered into the ERM system. CSO James Routh has been charged with this project, as well as being a member of risk committees, which provide governance for Aetna's ERM program.
Security has become increasingly important for effective business operations risks. It's critical that ERM programs be aligned effectively with crisis management plans. This can help avoid or mitigate any negative impact on the organization.
What is Enterprise Risk Management in Cyber Security?
ERM helps organizations understand risks from a business perspective. Incorporate significant cybersecurity risk into the ERM function in order to ensure the risk is properly addressed by leadership.
The ERM function should:
Some benefits of implementing an ERM program for cybersecurity are:
A common language and understanding of risks across the organization.

The ability to identify, monitor, and respond to changes in cyber risks in a timely manner.

Improved decision-making around resource allocation.

Increased transparency into how cyber risks are managed
When developing an ERM program for cybersecurity, organizations should consider the following:
Scope: Define what risks will be included in the program.

Risk appetite: Determine the level of risk the organization is willing to take.

Reporting: Decide who will receive reports on the program and how often they will be delivered.

Action plans: Create plans for responding to risks that fall outside of the organization's risk appetite.
Essential Concept: Cyber Risk is Enterprise Risk
As cybersecurity issues increase the need for improved cybersecurity risk management. Cyberattacks do damage beyond data or systems: health care access, health, and safety are all in danger, as is intellectual property. What are cyber risks in a business? It is not possible. How do we handle cyber threats?
Cyber risk is an increasingly important topic for businesses of all sizes. In order to protect your company's data, systems, and intellectual property, it is essential to understand the various cyber risks and how to manage them.
One of the biggest challenges in managing cyber risk is that it is not confined to the digital world. A cyberattack can have serious real-world consequences, such as loss of life, physical damage to property, or disruptions to critical infrastructure.
This is why it is important to think of cyber risk as an enterprise risk, rather than simply a data or IT issue. Enterprise risk management (ERM) is a process that helps organizations identify and manage all of the risks they face, including cyber risk.
There are several key steps in implementing an ERM process for cybersecurity:
Establish a clear risk appetite. This means deciding what level of risk the company is willing to accept and then basing all decision-making on that threshold.

Identify all the risks the company faces, including cyber risk. This includes both internal and external risks, as well as those that are known and unknown.

Assess the likelihood and potential impact of each risk. This helps prioritize the risks and determine which ones need the most attention.
Take action to reduce or mitigate the most serious risks.
What are the 3 Types of Enterprise Risk?
Financial Risk describes risk which has a direct relation to money. There are financial effects such as increased costs and decreased revenue. Risks are risks arising from strategic business decisions. Operational risk is an issue in organizations where there may be significant risks. Operational risks are risks arising from day-to-day business operations. These risks can come from a variety of sources, including humans, technology, and the environment.
Organizational risk is the possibility of something happening that will have a negative effect on the organization. This could be anything from a natural disaster to a data breach.
What does Enterprise Risk Management do?
Risk management or enterprise risk management consists of firmwide measures to identify risks affecting financial operations or objectives. ERM helps managers shape firm risk positioning through the ability to mandate specific industry segments engage in or disengage from specific activities.
A comprehensive ERM program should be strategic, consistent with company objectives, and proactive. It should also be designed to manage risks that threaten the achievement of enterprise objectives and be subject to regular review and revision.
ERM provides a framework for identifying and managing risk at the enterprise level. The goal of ERM is to make sure that an organization's overall risk exposure is consistent with its strategic goals and that risks are managed in a coordinated and systematic way.
Is Cyber Security part of Risk Management?
Cybersecurity risks management combines traditional risks management with digital systems and infrastructure. This includes the identification of risk factors that are important to the security and compliance management, administration, and complete solutions to the security of your business.
There are many benefits to having a cyber security risks management plan in place. This type of plan helps you to be proactive in your approach to security, rather than reactive. It also allows you to take a holistic view of your organization's security posture, and identify potential vulnerabilities that could be exploited. Additionally, it can help you to develop and implement policies and procedures that will help to protect your company's data and systems.
Cybersecurity risks management should be an important part of any organization's risk management program. By taking a proactive approach to security, you can help to protect your business from the many threats that are posted online.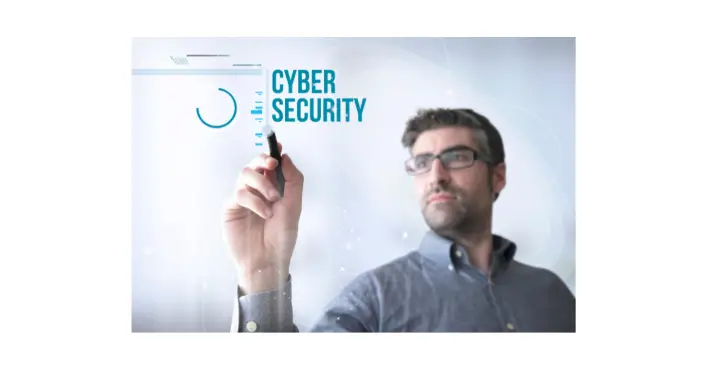 NIST Guidance addresses how to Integrate Cyber-security with ERM
The NIST-sponsored guidance focuses on how to seamlessly integrate digital and physical systems in organizations. Known as NISTIR 8286, the new guidance includes the purpose of "integrating cybersecurity and enterprise risk management (ERM)". It also defines the terms "cybersecurity risk" and "ERM risk".
Many organizations struggle with properly integrating their cyber-security defenses with their broader risk management processes. The NISTIR 8286 guidance should help to fill that gap. By clearly defining the relationship between cybersecurity and ERM, NIST is providing organizations with a roadmap for integrating these two critical functions.
The guidance is also important because it provides organizations with a way to assess and manage their cybersecurity risks. By understanding the relationship between cybersecurity and ERM, organizations can more easily identify and manage the risks that threaten their business.
Techniques
It is important to define your processes to enable teams to apply repeatable methods throughout their entire enterprise risk management program. Often, organizations use manual, outdated techniques to manage security risks, which makes managing risks difficult and costly if not more effective.
With automation and analytics integrated within the Risk Management software, your team is better positioned and has more confidence that they can stay in sync. The same process for implementing risk management systems across all vendor and internal business lines can be repeated. Identify the techniques used for the project.
Tools
The final and most important factor in successful enterprise risk management is ensuring the program uses the appropriate tools for tackling organizational challenges. The key area for implementing the right equipment is communication between boards.
Using a report that describes your program in measurable and timely ways will ensure that cybersecurity is integrated into your company. Having a leadership team understanding the importance of cybersecurity is critical for the effectiveness of the business risk management process in the organization.
Leading Practices for Aligning Cybersecurity And ERM
Cyber Security Threats are still one of the biggest concerns of all the agencies. The federal ERM professionals have a close working relationship with cybersecurity. These types of integrations are critical for agencies' security management and business risk functions.
There's good news: several agencies are already working on integrations in that field. As it goes forward, cybersecurity professionals should remember several of the lessons learned in our workshop: use commonly understood terms and phrases.
Why Federal agencies should integrate cyber security and ERM?
Almost every state-level government agency operates specialized cyber security systems. Agencies should improve the coordination and management of ERM programs and cyber security programs to build upon that foundation. The agencies will therefore become better equipped with information security risk assessments. Discussions at a working session highlighted several possible ways that increased coordination could aid the administration in achieving its mission.
Sessions were held to provide some ideas on implementing cybersecurity in ERM for organizations. The session raised several interesting and relevant concerns with cybersecurity specialists evaluating ERM concepts.
Teamwork
For a successful business security management program, you should have IT professionals focusing on security and cybersecurity with specific responsibilities. The team will be consulted by representatives from each organization. CISOs should also comprise the CEO, board, and department managers along with key vendors, partners, and stakeholders. Having each one of those stakeholders informed about the roles they each play in cybersecurity will help ensure that they have a robust risk management strategy in place.
Changing the Budgeting Philosophy
Budgeting cyber risk based on the percent of a company's IT budget has generally been adopted. Now hopefully it will become apparent to you that it is incomplete since cyber risks are not IT-specific but enterprise risks. In other words, hospitals and health systems may find it easier to allocate their IT budgets towards cybersecurity within the 3–7 percentage point range common in the sector. However, such investments cannot constitute 0.03 % of the overall organization budget.
How to Calculate the Impact of a Cybersecurity Event?
Business impacts are the simplest part of the cybersecurity risk assessment and especially for big companies. Typically, there are ERM programs in Fortune 500 businesses. This is a key source, but business focus on risks is usually quite well recognized in companies that are in business for some time which requires CSOs to work closely with business units.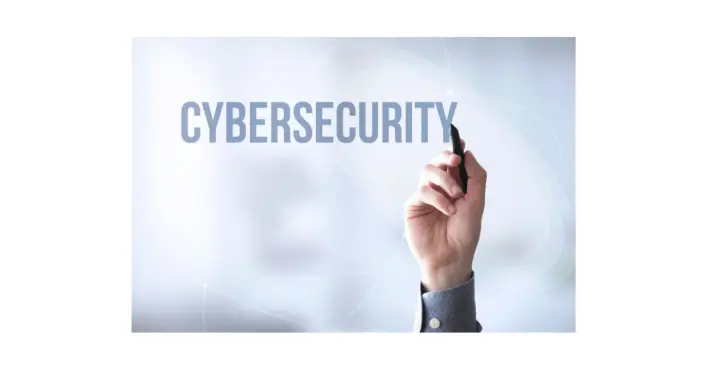 Adjusting Governance for Integrated Cyber Risk & Enterprise Risk Management
While cyber security management can be integrated into a company's risk management, it requires individual attention. Once the cyber risks are determined, a review from an independent outside expert is helpful. Qualification experts (that AHA provides) are available for the assessment of gaps.
Effectively Incorporating Cyber Risk Within Enterprise Risk Management
Cybercriminals most commonly attack hospitals without technological hacking and instead are psychological and social engineering efforts based on the trustable nature of most people in the industry. That is what is essential for effective cyber defense.
Questions for Assessing an Organization's Cyber Risk-ERM Integration
The first step is to determine how tightly cyber risk management is incorporated into enterprise risk management. The following questions are meant to aid the organization in finding a baseline. There is specific guidance regarding quantifying cyber threats on health organizations and other health service organizations, and various calculation approaches that do not specifically target these sectors. The key question to consider in order to calculate risks is whether to employ qualitative or quantitative methods.
Quantifying Cybersecurity Risk an Uncertain Science
Even big insurers do not promote cyber policy today. It exists but it is not consistent across actuarial data. Can a vendor provide a risk scorecard?
A number of techniques have also been used for assessing cyber risks such as CVE, Hubbard & Seiersen (H&S), for calculating a cyber threat. There is an easy formula used when calculating a given risk to prioritize it.
(Threat + Vulnerability + Impact) x (Probability + Velocity) = Risk
The example of the formula used may help in showing how to assess risks resulting from websites' vulnerabilities versus risks from Ryuk ransomware or the resumption of Windows. There isn't a single threat that is considered risky. For an unmet threat to become a risk, a vulnerability is needed. The organization must then evaluate whether the attackers exploited these vulnerabilities and how they could harm the health of the company. Will it take more than one minute to get a ventilated ventilator to stop working and if so why?
Conclusion
To protect your enterprise, it is important to understand the basics of cyber security and enterprise risk management. By understanding the essential concepts of each, you can better protect your business from potential threats. Federal agencies have a responsibility to protect their constituents, and should take measures to integrate cybersecurity into their ERM framework. While there is no one-size-fits-all solution, following NIST guidance can help agencies create an ERM plan that addresses the unique risks faced by every organization. Have you created an ERM plan for your enterprise? If not, now might be a good time to start.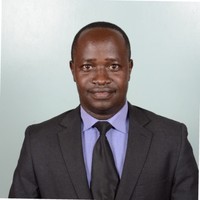 Chris Ekai is a Risk Management expert with over 10 years of experience in the field. He has a Master's(MSc) degree in Risk Management from University of Portsmouth and is a CPA and Finance professional. He currently works as a Content Manager at Risk Publishing, writing about Enterprise Risk Management, Business Continuity Management and Project Management.