A risk management plan is a critical component of any cyber and internet security project. The plan should identify potential risks and threats and describe how to prevent or mitigate them. The first step is to create a list of all possible risks. The risks could include data breaches, hacking, natural disasters, and power outages.
Once the risks have been identified, they can be prioritized based on their likelihood and potential impact. Once the risks have been prioritized, mitigation strategies can be developed. These may include backup plans, encryption, firewalls, and user training. The goal is to reduce the chances of an incident occurring and minimize the damage if one does occur. Cyber and information risks have been prevalent in the world, with many organizations having come into contact with ransomware incidences. Project managers must be aware of the threats.
The problem with managing cyber risk within the enterprise remains the same—and more complex. Securing and ensuring architecture and system integrity may appear overwhelming even to experienced organizations. Many cybersecurity experts are aware that risks are becoming increasingly daunting in our digital and physical worlds and our online and physical environments.
As the cyber threat is constantly changing. How can an organization protect itself against cyber attacks? A risk-aware perspective ensures that cyber security measures are based on an organization's specific risk profile.
The challenge today is to be able to embrace digitization to remain competitive and to be more secure. Effective cyber risk management allows organizations to leverage new technologies securely and efficiently without sacrificing securing information and assets in the process.
Planning a cyber and internet security project can be daunting. There are many potential risks to consider, from data breaches to malware infections. But with a risk management plan in place, you can help ensure that your project stays on track and safe. In this blog post, we'll look at some of the critical aspects of risk management for a cyber and internet security project. We'll also discuss some tips for mitigating risk as your project progresses. So read on to learn more!
The Importance of Risk Management
Internet and cyber security risks are constantly evolving. As such, risk management must be an ongoing and continuous process to keep up with the latest threats. Here are just a few reasons why risk management is so crucial in the realm of internet and cyber security:
Risk Management Strategy
As the prevalence of cyber threats continues, organizations must have a comprehensive risk management strategy. An effective cyber and internet security risk management strategy should address three key areas: prevention, detection, and response. In terms of prevention, organizations should take steps to protect their systems and data from potential threats.
It may include using strong passwords, encrypting data, and installing firewalls. In detection, organizations should have mechanisms to identify when a breach has occurred. It may include monitoring network traffic and maintaining logs of activity.
Response, once a breach has been detected, organizations should have a plan in place for how to respond. It may include notifying affected individuals, contacting law enforcement, and taking steps to mitigate the damage caused by the breach.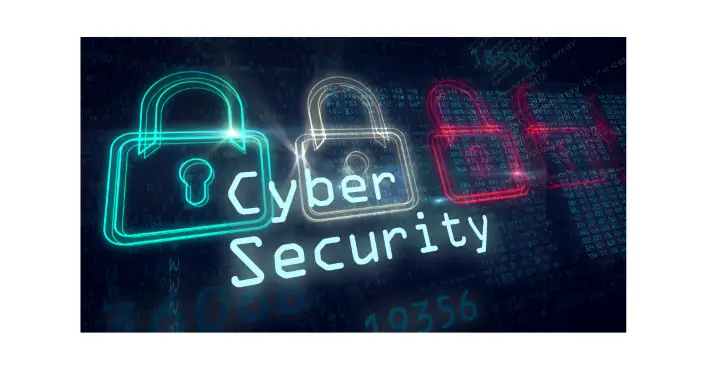 Cyber Risk Management Strategy
A cyber risk management strategy is important for any organization that wants to protect its cyber and internet security. There are many aspects to this type of strategy. However, some of the most important include identifying risks, assessing risks, and developing plans to mitigate or transfer risks. One of the first steps in developing a cyber risk management strategy is identifying the organization's assets and potential vulnerability points.
Once these have been identified, the organization can assess the likelihood and impact of a cyber-attack. In many cases, it is also necessary to develop contingency plans in case of an attack. These plans should address an attack's short-term and long-term impacts and should be regularly updated as the threat landscape changes.
Information security risks
Information security risks are a top concern for any organization that relies on Cyber and Internet Security. A recent study by the Ponemon Institute found that the average cost of a data breach is now over $3 million. The study also found that the majority of data breaches are the result of malicious or negligent insiders. The good news is that organizations can take steps to mitigate these risks through an appropriate information security risk management program.
One key measure is to develop and implement comprehensive security policies and procedures. These should include measures such as regular monitoring systems and networks, user activity logging, and intrusion detection and prevention.
information security risk criteria
Information security risks come in all shapes and sizes and can be difficult to identify and quantify. However, some key criteria can help assess a risk's severity. First, the likelihood of a threat materializing must be considered.
It includes factors such as the skill level of the attacker and the ease of exploitation. Second, the potential impact of a successful attack must be weighed. It could involve damage to systems or data, or it could involve financial loss or reputational damage. Finally, the level of controls in place to mitigate the risk must be considered.
Vendor risk management
An organization's cyber risk management strategy should include a vendor risk management (VRM) program to address risks posed by the organization's relationships with its vendors. VRM programs typically involve four key elements: Vendor Selection, Vendor Monitoring, Vendor Management, and Vendor Termination.
Organizations should select vendors based on their ability to meet security requirements. Vendor requirements should be included in the organization's request for proposal (RFP) process. Organizations should also consider a vendor's financial stability, business continuity plans, and insurance coverage.
Once a vendor has been selected, organizations should monitor the vendor's compliance with security requirements through periodic audits and reviews of security controls. Organizations should also have procedures to manage vendor security posture changes.
Suppose a vendor is not meeting the organization's security requirements. In that case, Organizations should work with the vendor to improve their security posture. If the vendor is unwilling or unable to make improvements, the organization may need to terminate the relationship. When terminating a relationship with a vendor, Organizations should ensure that all data and information remains secure and that there are no gaps in coverage.
What is Cyber Security Risk Management?
Cybersecurity risk management is identifying, assessing, and responding to risks posed by cyber threats. Cyber security risk management aims to protect organizational assets from damage or loss due to cyber-attacks.
To accomplish this, organizations must first identify and assess the risks associated with their assets and then implement controls to mitigate those risks. Cybersecurity risk management is an ongoing process that should be revisited regularly to ensure that risks are appropriately identified and addressed.
Cybersecurity risk management involves identifying and managing your organization's cybersecurity risks promptly. Cyber Security Risk Management is not the job of the security department; every employee in the organization is responsible.
Employees sometimes view risk management as separate operations. Regrettably, this lacks a holistic approach to tackling risk holistically and consistently.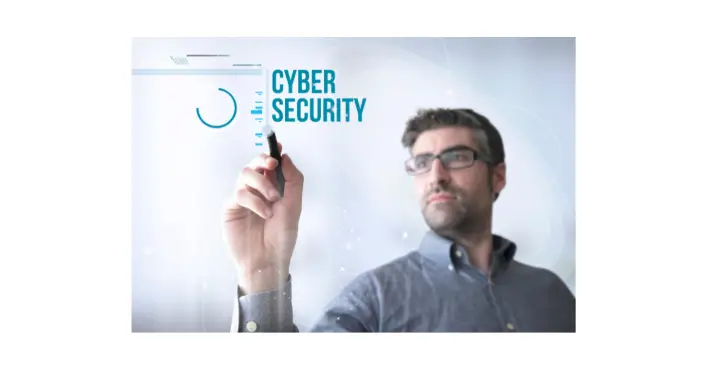 Standards and Frameworks that require a Cyber Risk Management Approach
Operational processes, technology investments, and governance structures must align with and support business objectives if an organization is to be successful over the long term. A critical part of this success is managing cyber risk to protect information assets' confidentiality, integrity, and availability (CIA). While there is no silver bullet for managing cyber risk, several standards and frameworks have been developed that guide best practices.
These include the National Institute of Standards and Technology (NIST) Cybersecurity Framework, ISO 27001, and the Control Objectives for Information and Related Technology (COBIT). By adopting a risk management approach based on one or more of these standards, organizations can better understand their cyber risks and put in place controls to mitigate those risks. In doing so, they can improve their resilience to potential cyber threats.
In addition, other standards and frameworks include best-practice requirements to manage cyber-crime and other security threats.
Types of Cybersecurity Risk Management Frameworks
Cyber Security Risk Management is a tool to assess a cybersecurity leader's current position in the industry and its vendors. Using the Framework makes it easier to identify, control and reduce risk. Below are common Framework to apply
ISO
The International Standards Organization (ISO) and the International Electrotechnical Commission (IEC) have collaborated to develop ISO/IEC 270001 — a long-standing cybersecurity system. The Framework focuses on the management system, risks, and data security. Furthermore, it operates under the ISO 31000:2018 standard that provides guidelines to manage business risks successfully.
NIST CSF
The national cybersecurity framework (NSTCF) is a standard security framework in the industry as organizations worldwide widely use it. NIST gives an overview of the four key functions of cybersecurity risk management: identity, protect, detect and recover.
FAIR
It aims at supporting enterprises in their decision-making on cybersecurity best practices by helping them understand the factors that impact information security.
What is Cyber Risk?
Cyber risks involve the threat of losing sensitive information and financial information online. Most typical cyber risks occur when something occurs that can be deemed a data breach. Cyber risk is also called a security threat.
There are a variety of strategies for reducing the risks associated with cyber-attacks. Although often confused, cyber risks and vulnerabilities differ. Known vulnerability is any weakness that leads to unauthorized network access if exploited and is characterized by the likelihood that the vulnerability is exploited.
Cybersecurity Risk Management Process
The most common approach used to manage risk is the identification of risk. Then risks are evaluated by the potential threat and its potential impact. Risk is prioritized, with organizations selecting one or more mitigation methods. The surveillance program's fourth part is monitoring and controlling risks despite constantly changing conditions.
The cybersecurity risk assessment process outlines four steps. The risk assessment of vulnerabilities consists of identified vulnerabilities and the potential impacts of such vulnerabilities on businesses. Identify risk – the identified risks will be prioritized according to severity. Ensure that risks are monitored, and a clear response plan that adapts to the change in the organization is in place.
Security risks should be managed with clear and effective processes, with protocols updated and cohesive across the organization.
What is a cyber Risk Assessment?
Cyber-risk assessments by NIST mean the risk assessment is performed in organizations with operational and organizational risks that may be caused by the operation or use of information systems. Cyber Security assessments are intended to help inform and support appropriate actions responding to a cyber threat. The summary provides executives with information that helps them make decisions regarding safety.
IT security risks assessment aims to identify and manage cyber risks to improve operations. It's a fundamental part of risk management strategies as well as the protection of sensitive information. If you work with information security, you're working in risk management.
As organizations increasingly rely on IT to do their business, digital risk threats will expand and expose ecosystems to heightened vulnerability. NIST's Cybersecurity Framework is an important foundation for security practice.
Who should perform a Cyber Risk Assessment?
It is desirable to develop specialized risk assessments in an organization. It includes ensuring IT staff understands digital networks and organizational knowledge about how information flows. It may also include proprietary organizational knowledge.
Organizations must be transparent when conducting cyber security assessments. Small businesses may not have enough resources to perform their job correctly, so they need to outsource the evaluation of their products or services to an external consultant.
Analyze controls and implement new controls
Analyze controls to minimize the likelihood and eliminate an attack or vulnerability. Control can occur through technical means, e.g. hardware, software encryption, intrusion detection, two-factor authentication, automatic changes, and continuous information detection.
A monitoring program is usually classified as a preventive control. Preventative Controls attempt to eliminate attacks, including encryption, antivirus and continuous surveillance. Detective controls are a method to detect the presence of a malicious threat through continuous data exposed detection.
Calculate the Probability and Impact of Various Scenarios on a Per-Year Basis
Once you have the information about the threats, security vulnerability and controls, you can then determine the likelihood of cyber attacks happening and the impact they could cause. What are your chances of succeeding in any event? This information is then used to decide whether you should spend money to mitigate the identified cyber threats.
According to your estimates, imagine storing sensitive information about your business for $100 million. You estimate that you will likely lose the remaining 50% before your data is contained if you hacked your data.
Determine information value
Most companies do not have monetary or budgets to manage their risk information, which can cause problems in the business environment. It would be best if you started defining an appropriate value-added test to save money and time later. Often companies list assets worth, legal standing or economic significance. Using this new standard, you can classify each element as critical when a company has implemented an information security management policy.
Identify and prioritize assets
During this phase, you can determine what assets should be evaluated to determine the scope of the appraisals. It'd be possible then to determine the best assets. You don't have to assess any buildings or employee electronic data, business information or any piece of office equipment. Remember, not everyone is equally valuable. It would help if you worked with business users to build an asset list. For each property, collect information if needed.
Identify vulnerabilities
It is now the time to move beyond the potential for the future and its possibility. A vulnerability is a weakness a malicious party exploits to breach a company's security system. In addition, the vulnerability is identified through vulnerability testing and reporting. You can minimize organizational vulnerabilities by automatizing forced updates by automatically installing patches.
Prioritize Risk Based on Cost of Prevention Vs Information Value
Make use of risk levels to determine actions by senior managers or others to mitigate risks. It is straightforward, and the risk is greater unless you can protect the asset from its value. This is important to consider the business's reputation and the financial impact.
Develop a Cybersecurity Risk Management Plan
A cybersecurity risk management plan is essential to the security of any organization that stores or processes data electronically. The first step in developing such a plan is to assess the risks associated with information technology systems and data.
Once the risks have been identified, they can be categorized and prioritized. Next, countermeasures can be put in place to mitigate the identified risks. Finally, the plan should be tested and reviewed regularly to remain effective.
Identify Cybersecurity Risks
Gartner defines IT risks in a broad definition as potential risks arising from the unplanned failure or mishandling. You can identify the likelihood of vulnerabilities being exploitable by existing threats. Identifying risks is one of the initial steps to establishing a management system. The modern security staff must deal with the growing complexity of information security systems and regulations. When looking at risks, you need to know what risks and vulnerabilities are.
Assess cyber security risks
Risk assessment can be the ideal way of highlighting the importance of security within your organization. Assessing Risk helps to develop communication skills to play critical roles in any risk management process for a business. Assessments are crucial unless they are clear and concise about a question. Identifying assets will help you determine your priorities. Second, you determine the risks to your environment. Take action immediately to address the identified vulnerabilities using a suitable system.
Identify Cybersecurity Risk Mitigation Measures
Identification and assessment of risks can be the most important part of this process. Can we take steps to mitigate the risks found? How can we mitigate the impact of a catastrophe on our environment? Tell us the best ways to control residual risks? Most risk managers have well-thought-out plans and are ready to implement them.
The third step in response starts by knowing every possible opportunity for risk mitigation – the company can use technology and best practices, an ideal combination of both. The technological mitigation measures for security include encryption, firewalls, malware tracking software and automation.
Use Continuous monitoring
Your organization identified and mitigated the risks to your environment. Is it possible? Changes are always present, and you must monitor the environment to ensure internal control maintains alignment with IT risks. It's worth keeping up to date on the changes that affect your organization and its policies. Ensure security controls are assessed as soon as you get a new product.
Critical Capabilities for Managing IT Risk
The assessment of risks has never been easy. With COVID-19 and the recession, IT risk assessments will become even more complex. How can your organization meet this current challenge? Below we provide you with a few critical skills you need if you plan on conducting a risk assessment today.
Collaboration and communication tools
As risk assessment and mitigation activities are integrated across enterprises, it is imperative to communicate effectively. This tool must clearly record conversations among team members in various countries and places.
Risk management frameworks
Ensure securing risk assessment tools can help with risk assessment for any organization. This Framework helps audit teams do more rapid gap assessments between compliance requirements and current operational processes.
Issue Management Tools
This instrument will organize assignments for specific mitigation actions to automate the reminder process for timely completion. The tool also notifies executives if a task cannot be completed.
Conclusion
A risk management plan is a critical part of any cyber and internet security project. By identifying potential risks and threats, you can develop mitigation strategies to reduce the chances of an incident occurring. If one does occur, your plan will help minimize the damage. Have you created a risk management plan for your next cyber or information security project? Let us know in the comments!
Chris Ekai is a Risk Management expert with over 10 years of experience in the field. He has a Master's degree in Risk Management from University of Portsmouth and is a CPA and Finance professional. He currently works as a Content Manager at Risk Publishing, writing about Enterprise Risk Management, Business Continuity Management and Project Management.