Vendor risk management is the process of monitoring and controlling vendor risks to reduce their impact on an organization's business objectives. The primary aim of vendor risk management is to identify, assess, manage, and monitor vendors' behaviors that could pose a threat or negatively affect your company.
In 2016, research by Deloitte compared 170 companies, 92% who reported a problem resulting in disruption of operations and 97% who said their systems were adequately monitored and analyzed. Working with a third party vendor is extremely risky if you trust a company that does not control its procedures and practices. Maintaining solid relationships with vendors can help you mitigate any negative impact on your business.
Several best practices can help you to manage vendor risk effectively. Some of the essential best practices include:
Create a vendor risk assessment process– The first step in managing vendor risk is to develop a strategy for assessing and evaluating the risks associated with each vendor. This process should include criteria for evaluating the risk and a rating system to help you prioritize the risks.

2

. Define vendor performance metrics

– To ensure that your vendors meet your expectations, you should establish performance metrics. These metrics can help you identify any areas of concern and take corrective action if necessary.

Monitor Fourth-Party vendors– fourth-party vendors can pose a significant risk to your organization; monitor them closely. You should have a process to assess and manage the risks associated with these vendors.
Plan for the worst-case scenario- It is always essential to plan for the worst-case scenario, especially when it comes to vendor risk. It means having a contingency plan in place if a vendor becomes unreliable or poses a security threat.
Keep an accurate vendor inventory– It is essential to keep a precise list of all your vendors, including contact information and their services. This information can help you assess the impact of a vendor disruption quickly.
Communicate constantly- The best way to manage vendor risk is to communicate constantly with your vendors. It will help you stay informed about any changes or concerns and take corrective action if necessary.
By following these best practices, you can reduce the risk posed by vendors and ensure that your business remains safe and secure.
The blog post will discuss vendor risk management and third party risk management practices. It will also showcase the importance of third party risk management and strategies for effective vendor risk management. Third party risks and vendor risk assessment processes are discussed.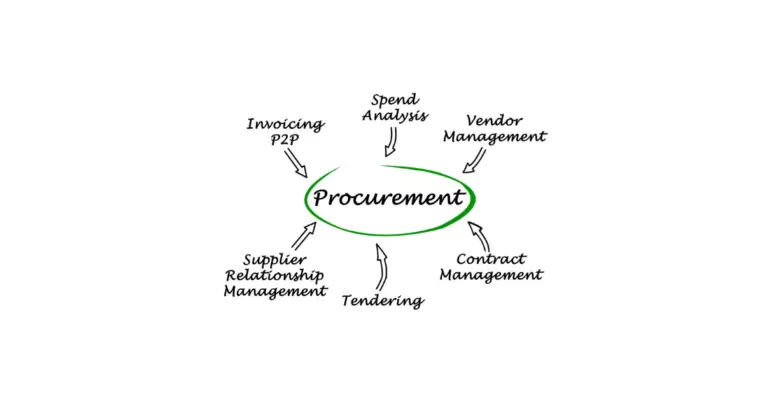 Vendor Risk Management
Vendor risk management or VRM stands for vendor risk control. VRM helps companies understand what vendors have implemented security controls. The discipline of vRM has evolved rapidly. Increasingly, organizations are confronted with security breaches, privacy, compliance challenges, and business continuity challenges by vendors.
The shift from work-from-home has increased the demand for vendors (primarily cloud services), making the VRM a permanent concern. Third party relationships are unavoidable in today's business, but proper risk assessment and management are critical to safeguarding your data.
A recent study found that a shocking 92 percent of organizations have suffered a data breach due to a third-party vendor. It underscores the importance of implementing VRM controls. Unfortunately, many companies are still not doing enough.
Vendor Risk
Organizations can face several risks when working with vendors. One such risk is vendor risk, which is the potential for financial or reputational harm caused by the actions or inactions. It can include data breaches, product defects, or financial instability.
There are many different ways to manage risk with vendors. One popular approach is to perform a vendor risk assessment. It involves identifying the risks associated with a vendor through risk management processes and then implementing controls to mitigate those risks. Vendor questionnaire is essential and used in vendor risk assessments exercise.
A vendor risk management program can help ensure that your organization takes the necessary precautions to protect itself from potential harm. Working with a qualified vendor can minimize the risk of something going wrong.
When managing risk with vendors, remember that there is no one-size-fits-all solution. Every organization will have its risk assessments to mitigate vendor risk.
Third party risk assessments are a part of the overall risk management process for organizations. By conducting a third party risk assessment, an organization can identify and assess the risks posed by its third party relationships. Information is used to develop strategies to manage these risks.
Supply chain risk assessments are a specific type of third party risk assessment that focuses on the risks posed by the organization's supply chain. The goal of a supply chain risk assessment is to identify and assess the risks posed by each step in the supply chain, from suppliers to customers.
Through due diligence, vendors' security posture is essential; a weak link in the chain can have severe repercussions for the business.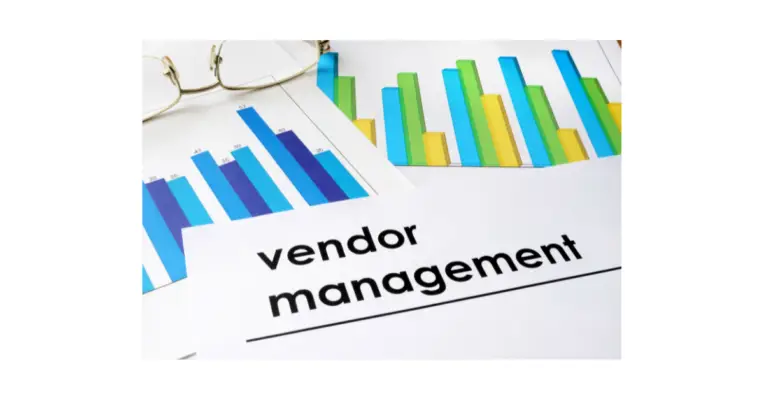 Best Practices of Vendor Risk Management
Businesses have a responsibility to protect their customers and data, and themselves from the risks associated with doing business with third-party vendors. The best way to do this is through effective vendor risk management. There are several steps that companies can take to minimize the risks associated with working with vendors.
1. Create a Vendor Risk Assessment Process
While haphazard onboarding vendors can save time and money, they also offer great opportunities for introducing unauthorized suppliers, which could compromise your data privacy policies. Questionnaires from vendors are critical to vendors' risk management strategies.
Regulatory requirements exist in many industries. Traditional vendors have the disadvantage of requiring a time-based questionnaire that is subject to change. It explains the need for automation to generate and evaluate security questionnaires objectively by organizations. Use the risk assessment templates for evaluating vendors for their risk.
In some countries, companies could face liability for acts of other third-party providers. The EU GDPR has also made the company accountable to third parties that use this data for their business operations. In other words, your organization must demonstrate competence in vendor risk management. In some ways, falling companies behind the law for developing a vendor risk management system helps keep customer data safe and confidential.
Forward-thinking companies do not assess third party services from case to case. Instead, it implemented a system of policies and procedures to continuously and proactively prevent risks from being created. Many organizations are now using vendor risk assessments questionnaires to assess the security risks and the vendors' risks to manage. The vendor risk assessment form is a part of the vendor risk assessment process but is not merely a third party risk assessment.
2. Define Vendor Performance Metrics
When evaluating your IT service, identify the security measures and operational SLAs(Service Level Agreements) for your IT provider. Vendors wishing to access sensitive data should perform a third-party risk assessment for their vendors to avoid exposure to third party risk. If you are a HIPAA affable entity, you will face a breach by vendors.
A data breach can have devastating consequences for the company and cause reputation damage and financial loss. UpGuard Vendor Risk automatically analyzes vendor risk by assessing a range of 50 critical metric types based on a single metric.
By understanding how the vendor performs and how they compare to other vendors in the same category, you can decide if they are the right fit for your organization. Performance metrics are into three categories: security, operations, and compliance.
3. Monitor Fourth-Party vendors
Cyber Security risks do not start from the third party. It is improbable that third parties legally bind you. Some start from the internal organization's process. Unauthorized ways to access the system might leave it vulnerable to attacks.
Some third-party vendors fail in managing third-party vendors with the same rigor as you control third-party vendors. It seems like the most significant risk management gaps exist today. Fourth parties may reduce and improve due diligence and risk monitoring.
In addition, it cannot be a reliable indicator of the risks that the vendor brings. Despite this, a mere 24% have performed security risks assessment with vendors handling sensitive information. You should be aware that third-party vendors can be less secure than you. The cost for third parties to suffer from data breaches is $4.29 million globally by 2025. Even minor security breaches can lead to cyber-attacks of all kinds.
As companies increasingly outsource crucial work to suppliers, the risks can be high. Although utilizing third party software is beneficial to you and helps improve operations, they also pose vulnerabilities for your system. Recent incidents like the Covid19 pandemic, SolarWinds attack on the Colonial Pipeline, and more have highlighted the potential ransomware risks. The attacks affected thousands of people and businesses.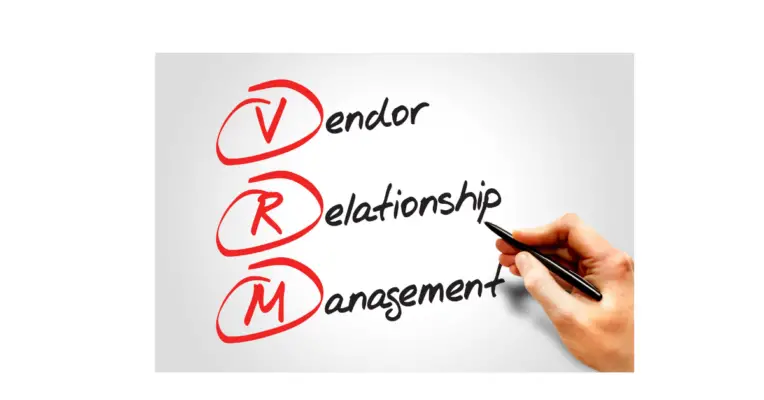 4. Plan for the Worst-Case Scenario
Most vendors don't match the standards you have. It is what makes VRMs essential. Your third-party management system is obligated to address vendors failing to reduce risk timely and accurately. It reduces the chance for your customers to experience prolonged outages incurred by third parties. It is probably due to an incorrectly configured S3 bucket hosted by a vendor or a data provider experiencing the effects of natural disasters.
Your third-party management system should have a plan for the worst-case scenario. It means having a plan to identify and address risk from third-party vendors quickly. In addition, you need to have a plan for when things go wrong with your systems. Having a documented process will help ensure that your organization can continue to function. An organization will face financial risks with unreliable supply chain security.
When selecting a third-party management system, consider its ability to respond to incidents and mitigate risk. The system should be able to detect and isolate issues quickly. In addition, the company should have a history of providing timely support. It will help minimize the impact of outages on your customers and reduce security posture.
5. Keep an accurate vendor inventory
Maintaining an accurate vendor inventory is crucial for any business. By keeping track of what items your vendors are supplying, you can better plan your stock and budget. It's also essential to have an up-to-date list of contact information if you need to get in touch with a vendor about an order.
The inventory will categorize the critical vendors that pose potential vendor risk to the organization. The categorization would be based on the degree of risk and the impact to the organization if the vendor were no longer available. The categories are:
Critical – A critical vendor provides goods or services essential to the organization's operations and would have a significant impact on its ability to continue operating if they were no longer available.

High – A high-risk vendor provides goods or services essential to the organization but could be replaced if they were no longer available.

Low – A low-risk vendor provides goods or services that are not essential to the organization's operations and could be replaced without significant impact.
It is essential to review your vendor inventory regularly and update it as necessary. It will help ensure that you have the most accurate information available if you need to take action to protect your business from a potential vendor disruption.
6. Communicate constantly
It's vital that you communicate with suppliers. Never presume the people know what your expectations are. Communication reduces misunderstandings and helps prevent security problems and third party breaches.
Continuously monitor significant changes in the risk profile of new vendors through due diligence processes. The risk score of service providers might change, providing changes in risk ratings. Leverage the technology of cloud providers for seamless communication. Potential risks will be identified, and proactive actions will be taken to mitigate security controls for data security of specific risks.
Brand protection is critical, as cybercriminals are increasingly looking to exploit corporate brands and trademarks for financial gain. Implement security controls to protect your online presence, including domain name system (DNS) protection, web application firewalls (WAFs), and email security. In addition, use a third-party service to monitor and protect your online brand and trademarks.
What is Third Party Risk Management?
Sometimes called TPRM, Third-party risk management is a discipline that focuses on an analysis of the risks resulting from the outsourcing of third-party services. Third parties or vendors' Risk Assessments are conducted to help organizations determine the risk exposure that would arise if your company were to outsource your processes or entrust your details to a third party.
While many businesses employ ad-hoc methods for risk management by third parties, these methods are not working within the market. Sixty percent of the survey respondents had experienced security incidents or compliance failures during the past three years.
Successful organizations realize more outstanding risk management by integrating risk governance, cybersecurity, and compliance activities with a teamwork approach; the goal is to put the risk first.
Sometimes the term Vendor Relationship Management can describe a business's ongoing relationships with the vendor. When using third parties, risks may overlap and those in a typical business environment. Data breaches are typically a regulatory threat but can be disruptive when your business relies on its products to execute a business process.
Third party risk management encompasses a vendor assessment process that deals with third party risks.
What Are Some Strategies for Effective Vendor Risk Management program?
In a third-party approach to managing risks, nothing works for everyone. What would probably be an effective strategy for Microsoft or Adobe might never work with the company for three years. Here are some essential factors to consider when considering a new business venture.
Creating effective strategies requires six simple steps to developing vendor risk management programs.
      Develop the document governing your company following its goals and objectives.

      Provide an accurate vendor choice process.

      Develop contract rules.

      Maintain ongoing due diligence.

      Determine vendor risk management audit procedures internally.
Regulators have Become More Focused On How Companies Are Managing Outsourcing and Third-Party Risk in General
These include penalties for violating rules that can reach hundreds or thousands. Sometimes fines can lead to adverse publicity and damage to reputation, which are more challenging to recover than money damages. Boards now consider third-party risk the most significant strategic risk and have also been examining how it is handled.
Organizations are increasingly relying on software from third parties to run their business
Many companies use Payroll, CRM, and Email marketing tools available quickly without introducing any engineering. But the change is creating additional risks for companies storing more information in a third-party app.
Organizations have become more dependent on a network of collaborators
The organization may need many colleagues to do something, such as a partner, supplier, vendor, or contractor. Increasing information sharing enables cyber-attack surfaces a broader range.
Conclusion
By following these best practices, you can help ensure that your organization takes the necessary precautions to protect itself from potential vendor risks. Having a well-defined and thorough process will help identify any issues before they become a problem and provide a framework for dealing with them if they do arise. It's important to remember that no system is perfect, so always be prepared for the worst-case scenario. Finally, communication is critical when it comes to managing risk with vendors. Keep everyone in the loop – from senior management down to the team responsible for working most closely with vendors – and make sure that everyone understands their role in mitigating risk.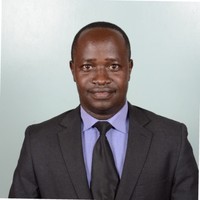 Chris Ekai is a Risk Management expert with over 10 years of experience in the field. He has a Master's(MSc) degree in Risk Management from University of Portsmouth and is a CPA and Finance professional. He currently works as a Content Manager at Risk Publishing, writing about Enterprise Risk Management, Business Continuity Management and Project Management.