Quality Risk Management (QRM) is the proactive and systematic identification, assessment, and control of risks to quality. QRM helps an organization ensure that it produces products and services that meet customer requirements and expectations. It also helps an organization identify potential areas where product or service quality could be compromised so that corrective action can be taken before problems occur.
Quality Risk Management (QRM) is a critical process for ensuring product and service quality. By identifying and assessing risk, QRM helps organizations mitigate potential negative impacts to customers and other stakeholders. This guide provides an overview of the basics of QRM, including key steps and considerations. Whether you're just starting out with QRM or looking for ways to improve your current process, this guide will help get you on the right track.
Understanding quality risk management is an aspect of the entire enterprise risk management framework. It can complement operational risk assessment effort, compliance risk assessment, information security risk assessment, and other risk management activities.
There are a number of steps that organizations can take to establish and implement a QRM program and practice:
Define the organization's quality policy and objectives.
Assess the risks to quality, both internal and external and identify the areas where corrective action is needed.
Develop and implement risk management procedures and protocols.
Train employees in QRM techniques and best practices.
Monitor and review the effectiveness of the QRM program and make necessary adjustments.
Maintain an ongoing dialogue with customers to ensure that they are satisfied with the quality of the organization's products and services.
The benefits of a quality risk management program include:
Reduced costs and improved efficiency as a result of fewer quality-related problems and rework.
Improved customer satisfaction as a result of products and services that meet or exceed customer expectations.
Greater market share and competitive advantage as a result of being able to offer high-quality products and services.
Enhanced corporate image and reputation as a result of being known as a quality-focused organization.
Increased employee morale and motivation as a result of knowing that they are working for a company that is committed to quality.
Enhanced risk management capability, which can be used to manage other types of risks facing the organization.
Quality risk management should be an ongoing process that is constantly evolving to meet the needs of the organization. It is important to keep the lines of communication open with employees, customers, and other stakeholders to ensure that everyone understands the objectives of the QRM program and is working together towards achieving them.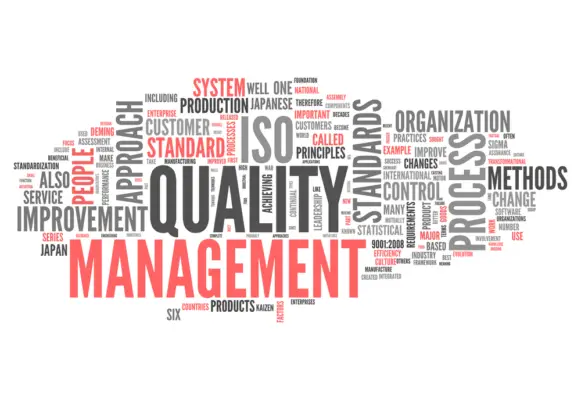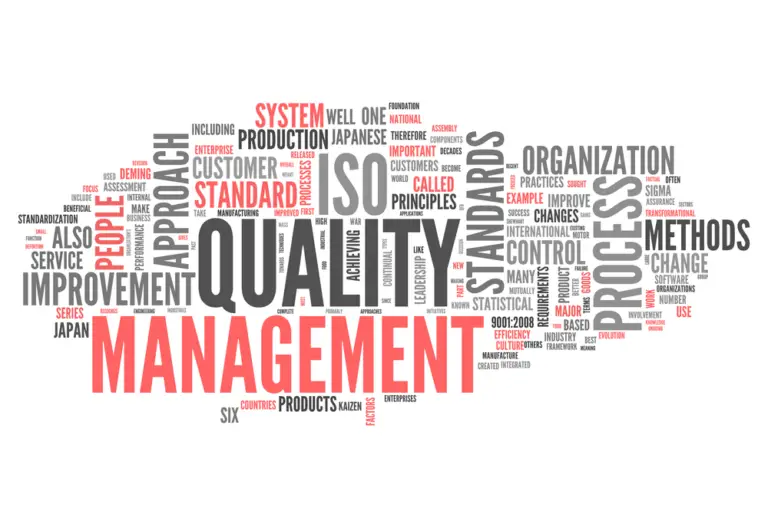 Risk Management
Risk management is an important facet of quality risk management. By identifying and assessing risks, organizations can put in place measures to mitigate potential issues and protect their quality goals. Risk management planning should be an ongoing process, as new risks can emerge at any time.
There are a number of steps that can be followed when implementing a risk management process for quality risk management. The first step is to identify and assess risks. This can be done through a variety of methods, such as reviewing incident reports, conducting surveys or interviews, and analyzing data. Once the risks have been identified, the next step is to determine the likelihood and severity of each risk. This can help organizations prioritize their risks and determine which ones need the most attention.
After the risks have been prioritized, the next step is to develop a plan to mitigate them. This may include implementing new policies or procedures, training employees on how to identify and respond to risks, or investing in new technology. The final step is to monitor the risk management plan and make changes as needed.
Systematic process and risk management are critical to effective QRM. Many organizations struggle with effectively implementing a QRM system due to ineffective risk identification, assessment, and mitigation practices. A well-run risk management process will allow an organization to more easily identify and assess quality risks and implement mitigating controls to reduce the likelihood and impact of those risks.
The regulatory expectation for risk-based thinking is increasing, and effective QRM will be a key differentiator for companies looking to meet these expectations. There are a variety of factors that can impact the effectiveness of a company's QRM system, including:
Risk assessment for quality risk management relies on understanding the
risk in your operations and product. This includes assessing the likelihood of a
problem occurring and its potential impact on customers, workers, and the
environment. Many risk assessments exercises may be undertaken periodically.
The quality risk management process is a key part of any organization's quality management system. The goal of the process is to identify, assess, and mitigate risks to the quality of the products or services that the organization provides.
Quality risk management tools include risk assessment matrices, checklists, and flowcharts. The most important part of the process is to identify all of the potential risks to quality, no matter how small they may seem.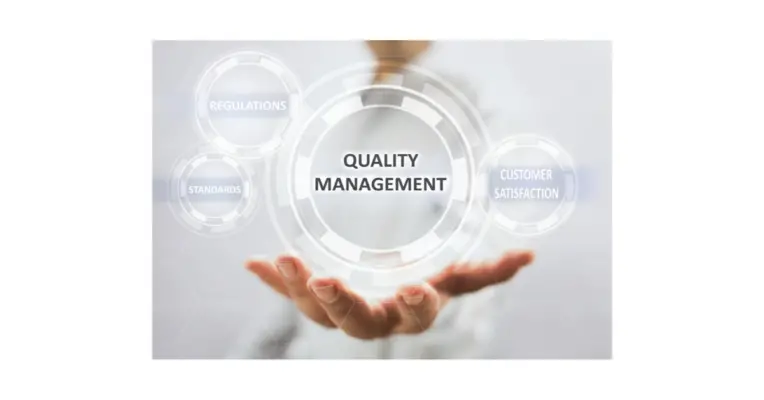 Risk assessment
An assessment of your transportation chains is essential, and this assessment can be performed as a single approach to the route or by grouping similar routes or transport modes into separate routes. One lane could contain atmospheric goods from air transport to continental Europe, the next lane includes cold chain air freight into Europe, the second lane describes road cargo to Europe via private transportation and the fourth lane describes road transport to Europe through courier. Each of the lanes has a risk profile common to the shipping within that route.
A risk analysis tool must be appropriate in scope to assess the risks and their risks. The tool will identify and assess the risks associated with your transport chain. The output of a risk assessment is a list of priorities, together with an indication of the level of risk for each. The aim is to enable you to focus on resolving the high-risk areas first.
A risk assessment plan is a formal plan based upon a company-wide risk strategy. The plan should identify the resources that will be needed to manage risk, such as personnel, tools and techniques. The first step in developing a risk assessment plan is to conduct a risk assessment of your transportation chain.
Risk identification for quality risk management purposes can be conducted through both bottom-up and top-down approaches. The bottom-up approach starts with the small tasks and works its way up to the higher levels of the organization, while the top-down approach starts by examining the high-level goals of the company and works its way down to the lower levels.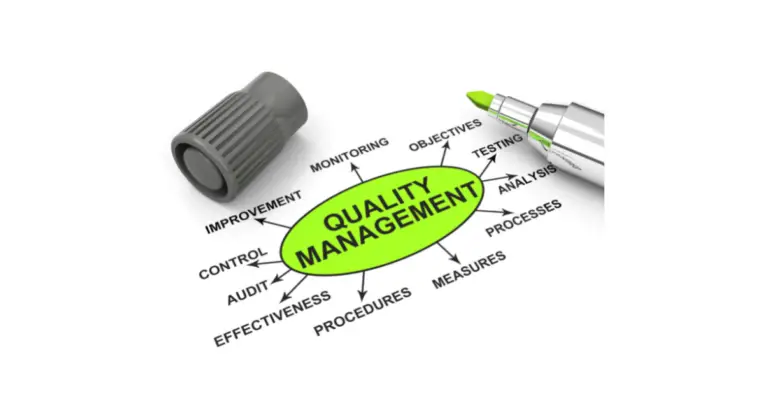 Risk Assessments Example
A delay in delivery or an eventual refusal may affect the shipment and could result in delays in shipping the product from the shipper. In a product impact analysis, the provider or customer will assess the impact of temperature fluctuations on individual drugs or profiles of those products with comparable temperature requirements, physical qualities of formulation, and packaging based on this temperature.
A safe temperature varies according to specific labeled conditions of a particular type. MHRA expectations in the context below.
The U.K.'s Medicines and Healthcare products Regulatory Agency (MHRA) released a guidance document in February of 2018 that provides expectations for drug product manufacturers and shippers when it comes to temperature-controlled shipments. The MHRA expects manufacturers to perform risk assessments of their products, taking into account the potential impact of a delay in delivery or an eventual refusal of the shipment. These assessments should identify and rank any cold chain risks, including product impact, and put in place mitigation measures to address them.
The MHRA also expects shippers to perform risk assessments of their processes, taking into account the potential impact of a delay in delivery or an eventual refusal of the shipment.
Risk Control
Risk control involves accepting risk and decreasing it to acceptable levels. Typical approaches include avoidance of distributing certain goods or to specific areas beyond the ability of distribution, sending local deliveries when the temperatures are cooler and the delivery is outsourced to couriers that are best suited to managing transport temperatures, particularly in a cold-chain environment. The company is also responsible for monitoring risks by identifying risks and assessing the associated risks.
Risk control measures can, and should, be put into place to improve the likelihood of success. The most important thing to remember is that these measures will vary from business to business and sector to sector.
A critical control point (CCP) is a step in a process where a loss of control could result in a significant impact on food safety. The purpose of a CCP is to eliminate or reduce the likelihood of those hazards occurring.
Risk reduction is a mainstay of food safety. The application of sound science and common sense are essential when looking to reduce the likelihood of hazards.
Risk control is a fundamental part of food safety and, as such, should be given the attention it deserves. By understanding what risk control is and how to effectively put measures into place, businesses can protect their customers, employees, and bottom line.
Control strategies are the methods a company uses to manage risk. The two most common types of control strategies are preventive controls and detective controls.
Preventive controls are measures that are put into place to stop or reduce the likelihood of a hazard from occurring. They can be effective in preventing or reducing the likelihood of a hazard to an acceptable level.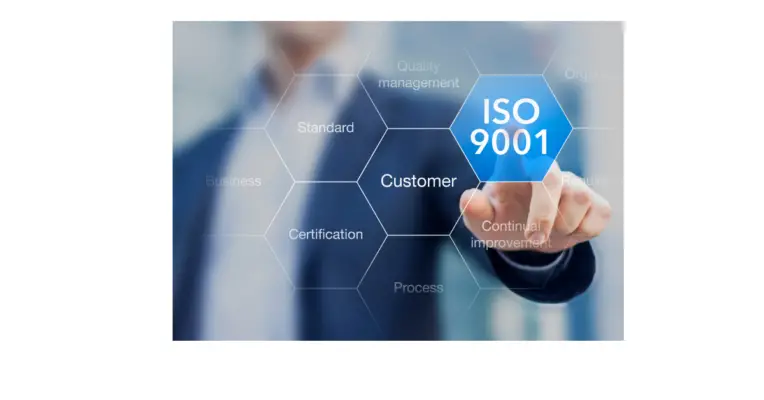 Communication of risks
It also involves the communication of risks within and outside of a corporation. Customer services and finance employees shouldn't use a courier if they only want low prices but rather should use the service of a registered courier. The company should have been formally evaluated for the safety of the courier.
A contract between supply and courier provides a communication channel between both sides and may include risk mitigation measures including restriction for uncontrolled sub-contractors.
Risk communication should also include clear instructions for what to do in the event of a problem. Supply chain new risks based on risk based decision making of the quality management program to stakeholders.
Risk review and lessons learned need to be included in the supply chains programs. A risk-based approach is appropriate for ensuring product quality.
What is Quality Risk Management?
Quality Risk Management focuses on systematic, risk-aware quality management approaches for assessing and managing quality. It is comprised of assessing, communicating, and reviewing hazards and their associated costs. This is particularly important for the pharmaceutical industry as the quality of products affects consumers' health and patient safety.
QRM is based on the assessment of risks to patient safety and product quality using scientific data. Regulations believe that QRM has become integral to the core of the Quality Management System using a lifecycle approach for both formal and informal risk instruments which supports elements defined in ICH Q9.
A system that aims to identify and communicate with other stakeholders on a drug product, Across product lifecycle, the risk is assessed and evaluated. EU GDP Directive S.I.2013/C342/00.
The QRM Process
Identification and Assessment of Quality Hazards.
Evaluation of the Risk Associated with Hazards.
Communication of Hazards and Risks.
Implementation of Control Measures.
Monitoring and Reviewing of the Control Measures.
Pharmaceutical companies are always looking for ways to improve their quality risk management processes in order to ensure the safety of their products.
Quality Risk Management principles
Quality Risk Management should guarantee to assess the potential risks to quality utilizing scientific research and experience, and ultimately linking this to patient protection. A quality risk management process is based on the risk levels in the business process. EU GDP guidance, SI2013/334/04/00.
There are a number of key qrm principles that should be followed when implementing a quality risk management program:
Establish a leadership team that is responsible for the overall program and has the authority to make decisions. This team should include individuals with the necessary knowledge and expertise in quality risk management.
Define the scope of the program and identify the business processes that will be included.
Assign risk levels to each business process based on the potential risks to quality.
Develop and implement risk management procedures for each risk level.
Monitor and evaluate the program regularly to ensure that it is meeting its objectives.
Make changes to the program as needed to ensure that it continues to be effective.
What Are the Tools of Quality Risk Management?
Quality management toolkits.
Ishikawa or Fishbone Diagram. AKA (correcting actions and preventive actions),
HAZOP (hazard analysis of operations),
HACCP (risk analysis critical points).
Quality systems.
ISO 9001:2015 (quality management system),
AS9100D (aerospace quality management system),
TS 16949:2009 (automotive quality management system),
IATF 16949:2016 (international automotive quality management system)
Manufacturing systems rely on scientific knowledge to progress and improve. The wrong application of scientific knowledge can result in defects, safety issues, and recalls.
Product quality can be improved through the application of statistical process control (SPC), which is a data-driven method for identifying and correcting problems in manufacturing processes.
Processes can also be improved using the six sigma methodology, which is a data-driven problem-solving methodology that uses a set of tools and techniques to achieve near-perfect results.
supply chain processes of case studies in compliance with medicinal products. Informed decisions about risk management can be made when the product is released to the market.
Importance of Quality Risk Management
Quality risk management refers to systematic risk management for quality management. It comprises evaluation, controlling communications, and analyzing qualitative risk. It's a major issue in medicine where quality can have a significant impact on consumers' health.
There are a variety of reasons why quality risk management is important. One reason is that businesses can't afford to have low-quality products or services. Low-quality products and services can lead to a loss of customers, which in turn leads to a loss of revenue. In addition, low-quality products and services can damage a company's reputation, which can be difficult to rebuild.
Another reason why quality risk management is important is that it can help businesses improve their efficiency and productivity. When products and services are of high quality, businesses can reduce the number of returns and complaints they receive. This, in turn, can lead to a reduction in the amount of time and money spent on quality control.
Finally, quality risk management is important because it can help businesses protect their bottom line. Poor quality can lead to increased costs, such as the cost of reworking products and the cost of repairing or replacing defective products. Quality risk management helps businesses to identify and address these potential problems before they cause significant financial damage.
What are Quality Risks Examples?
Examples of such situations could be
Customer complaints
Product recalls, and/or audits.
Ridiculous information is being communicated.
All quality risk management procedures require a risk communications component.
Distribution of medicines involves inherent dangers, and the application of a QRM can help determine these risk factors and potentially reduce some, and create the means for improving the detection of risks and thus reduce its impact. This information helps determine acceptable risk.
A summary of intrinsic risks and their critical nature is useful in advising managers on risks across different areas in their organization; this helps to indicate consequential changes caused through actions and is also a benchmark for current risk levels. In fact, several companies use the summary for communication and thereby assist in QRR.
Conclusion
Quality risk management is a vital process for any organization looking to maintain quality standards and protect their customers. By following the steps outlined in this guide, you can create and implement a QRM program that will help you identify and correct potential problems before they cause any damage. Remember, prevention is always better than cure, so be sure to put these principles into practice!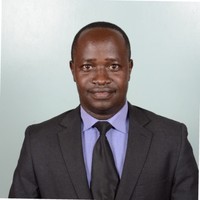 Chris Ekai is a Risk Management expert with over 10 years of experience in the field. He has a Master's(MSc) degree in Risk Management from University of Portsmouth and is a CPA and Finance professional. He currently works as a Content Manager at Risk Publishing, writing about Enterprise Risk Management, Business Continuity Management and Project Management.