An Information Technology (IT) risk management tool is a software application that provides a systematic and continuous approach to managing risks throughout the IT life cycle. It covers the full spectrum of risks, from technical to strategic, and helps organizations prioritize and respond to risks promptly.
There are many reasons why organizations should use an IT risk management tool. First, it helps organizations identify, assess, and manage risks systematically and continuously. Thus supporting a risk management program. Second, it provides a centralized repository for all risks, which makes it easy for decision-makers to access information and make informed decisions about where to allocate resources.
Third, it helps organizations track and monitor risks over time to see how their risk posture changes and adjust accordingly. Finally, it enables organizations to share best practices and lessons learned with other members so that everyone can benefit from the collective experience.
There are many benefits of using an IT risk management tool.
Improve decision-making: When all risks are visible in one place, it's easier to make informed decisions about where to allocate resources.
Enhance communication: By sharing best practices and lessons learned with other members of the organization, everyone can benefit from the collective experience.
Save time and money: A centralized repository for all risks saves time by eliminating the need to search for information in multiple places. In addition, tracking risks over time can help organizations avoid costly mistakes.
There are numerous factors to consider when Choosing a Risk Management Tool. Here are some things to keep in mind:
-Features: Does the tool have all of the features you need?
-Price: Is the tool affordable?
-Ease of Use: Is the tool easy to use?
-Support: Does the tool come with support in case you encounter problems?
Once you have considered all these factors, you can narrow your options and choose the best risk management tool.
Once you have chosen a risk management tool, you must learn how to use it. This can be done through online resources, such as tutorials or video demonstrations. If you have any questions, be sure to contact customer support.
They will be able to help you get the most out of your chosen tool. Learning to use a risk management tool is important, but it is only half the battle. You also need to know how to interpret the results of your risk assessments.
The interpretation of results is where many organizations fail regarding risk management. They either do not understand the results, or they do not know how to act on them. It is important to remember that risk management aims to reduce or eliminate risks.
This means that you need to take action when you identify a risk. Depending on the severity of the risk, this action could be anything from implementing security controls to avoiding the risk altogether. No matter what action you take, it is important that you document cyber risk management processes so that you can track your progress over time.
Companies must take measures to protect client information and ensure it is safe. There must be security management tools available. Any business that gives out data must guarantee its users of the security it has given them, regardless of data type.
Almost half of businesses employ risk managers. Getting an insight into what risks may present in a company can be arduous. In addition to the increasing number of projects and businesses, the scope of risk is inextricably increasing.
And if that's true, a unidirectional risk management strategy can actually cause harm. McKinsey found that 70% of executives plan on adopting a new digital risk management strategy.
IT risk management tools are important in today's digital age. It is crucial for companies to have the proper tools in place to protect their data and ensure business continuity in the event of a cyber attack. A security risk management guide is crucial for the organization.
This blog post will look at some of the best IT risk management tools available on the market. We will also discuss what to consider when choosing a tool and how to get the most out of it.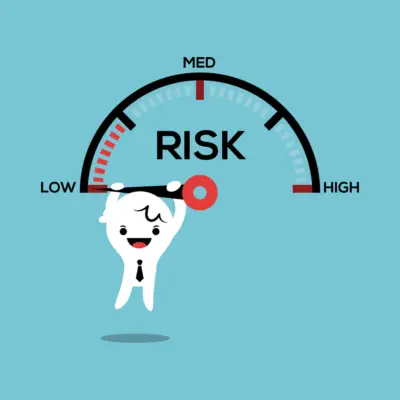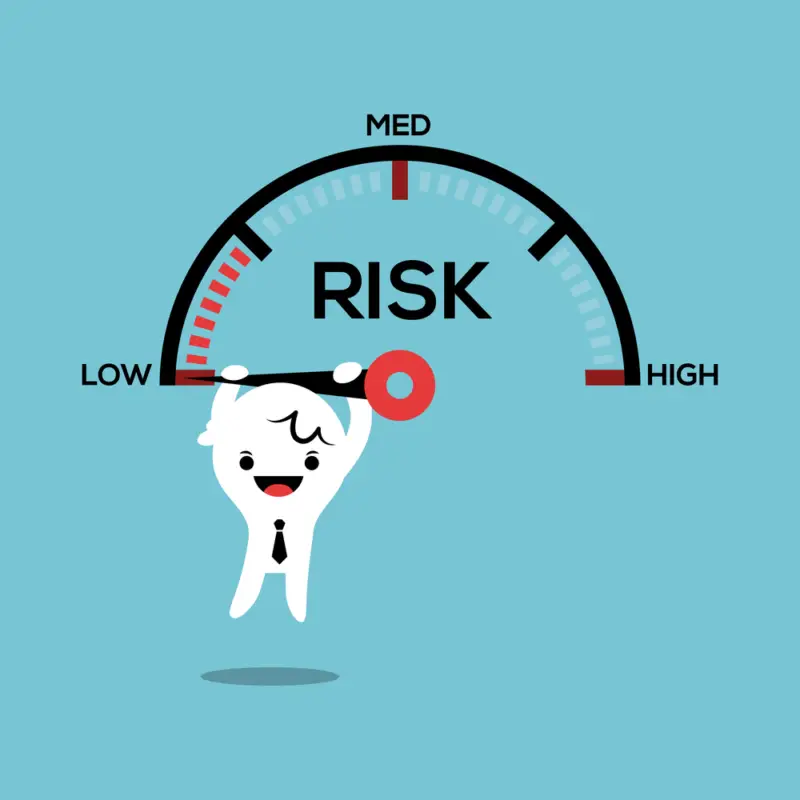 What is a cybersecurity risk management tool?
A cybersecurity risk management tool is used to assess and manage cyber risks in an organization. It can be used to identify potential weaknesses or vulnerabilities in the system and devise a plan to address those risks. Some tools may also provide monitoring capabilities, allowing for ongoing risk assessment and response.
As the number of cyber attacks continues to rise, a robust risk management plan is essential for any organization. However, it is important to note that such tools are only one aspect of a comprehensive cybersecurity strategy; they must be used alongside other measures such as regular training and updates, strong password policies, and secure network architecture.
The Security Risk management solution helps businesses identify the risks and forecast the consequences of exploiting such weaknesses. It can assess hardware and software to identify and monitor potential vulnerabilities. The end goal is to repair or eradicate any security vulnerabilities so they can be exploited without needing a new architecture.
What are cybersecurity risks?
There are many potential risks and threats in the realm of cybersecurity. These can include viruses, malware, and phishing attempts to steal sensitive information or disrupt computer systems.
Hackers may also try to gain unauthorized access to networks and websites, potentially causing serious damage. In today's digital age, it's important for individuals and businesses alike to take measures to protect themselves from these types of cyber attacks.
This could involve implementing strong passwords, regularly updating software, and utilizing firewalls and antivirus programs. Staying informed about current threats can also help in recognizing any potential risks and taking steps to mitigate them. Understanding and addressing cybersecurity risks is crucial in keeping our personal information and online activities safe.
The definition of cyber risk includes the possibility that data could become exposed to cyber-attacks. It also describes a possible failure to recover or restore any information that is a mission-critical or technical device or system. Cyber Security is the technical process that protects businesses from malicious users that can easily access data. This guides the enterprise risk management framework.
Tell me about the Risk Management Software.
Software for risk management helps businesses prevent and manage critical risks that all businesses face, including financial regulatory compliance and strategic and operational risks, and financial security risks.
Risk management software is a tool for organizing and analyzing risks to determine how to prioritize tasks required for managing and overcoming various risks. How much software can I get from an e-commerce site to manage e-commerce risk? Benefits of Using risk management software. The risk management tools. How to purchase new products and services.
Risk management software provides a centralized platform for organizing and analyzing various risk factors in a given situation. It can also help track mitigation measures and monitor their effectiveness.
With this software, organizations can keep a closer eye on potential risks and react quickly when necessary. In addition, having access to comprehensive data and analytics allows for better decision-making and improved planning for future events.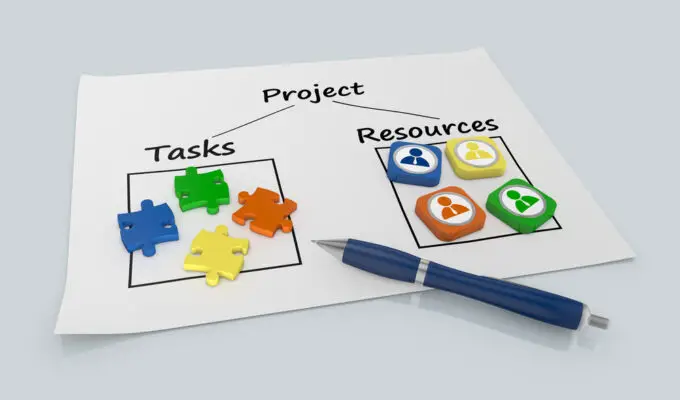 What makes for an excellent cybersecurity management solution?
One is the ability to detect and respond to threats promptly. This means having reliable monitoring systems in place, as well as protocols for addressing potential breaches. Another important aspect is risk identification, mitigating and risk reporting, whether from third-party vendors or within your own network.
An excellent cybersecurity management solution should include the following features:
-Threat detection and prevention: The solution should be able to detect and prevent threats in real-time.
-Centralized management: The solution should allow for centralized management of all devices and users.
-Rapid response: The solution should respond rapidly to incidents to minimize damage.
-Integrated security: The solution should provide integrated security for all devices and users.
This may involve conducting regular audits and implementing security measures such as multifactor authentication. It's also crucial to have a solid incident response plan, with clearly defined roles and responsibilities in case of a breach.
Common features of Risk Management Solutions
Risk management solutions often have several key features in common. These can include identifying and assessing potential risks, developing mitigation plans, monitoring and reviewing existing plans, and tracking incidents and resolutions.
Many risk management solutions also offer customizable templates and reporting capabilities to streamline the process for busy professionals. In addition, some solutions may offer collaboration tools to facilitate communication and coordination within teams.
Even simple risk management software includes several component elements. The solution supports businesses at all stages of the Risk Lifecycle, from identification to assessment, to monitoring and possible elimination. This simplifying cybersecurity risk management of compliance management programs.
Best Cybersecurity Risk Management Solutions
SolarWind is a cybersecurity assessment tool from an industry-leading IT management software manufacturer. It analyzes the data stored within a server and identifies unauthorized and insecure accounts based on arbitrary user configurations. Risk management integration using softwares is an ideal solution.
Resolver Risk Management Software
Integrated Resolver Risk Management Software provides comprehensive security and risk management solutions for all network systems. The tool was well-received and is still popular within the industry.
This tool is also useful for other problems like compliance, incident management, etc. The unique thing about Resolver is the ability to tie risk in an incident so that assessment can be connected to the situation.
The Resolver Risk Management software is designed to help organizations identify and mitigate risks. Its features include customizable risk databases, real-time dashboards for monitoring changes, integrated communication tools for collaborative risk management, and customizable reports for analysis and action planning.
The software also offers automated workflows for assigning tasks and tracking progress, ensuring that potential concerns don't fall through the cracks. In addition, it offers risk assessments based on industry regulations and best practices, offering guidance on reducing exposure to certain risks.
However, this software also has some disadvantages worth considering. For one, it can be quite expensive for smaller companies, as the cost can add up quickly when factoring in additional users and upgrades.
In addition, there have been complaints about slow response times and technical glitches, causing frustration and hindering productivity. Finally, some users have also found that the software can be overly complicated and does not always integrate well with other systems.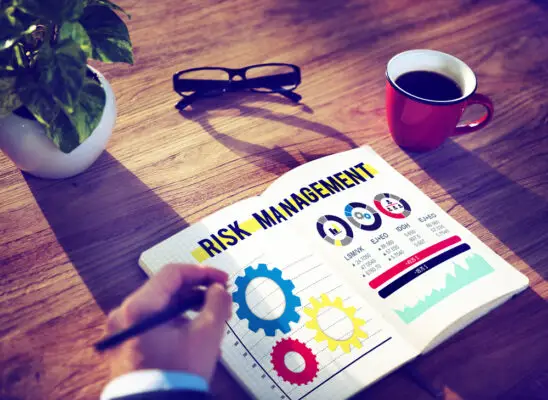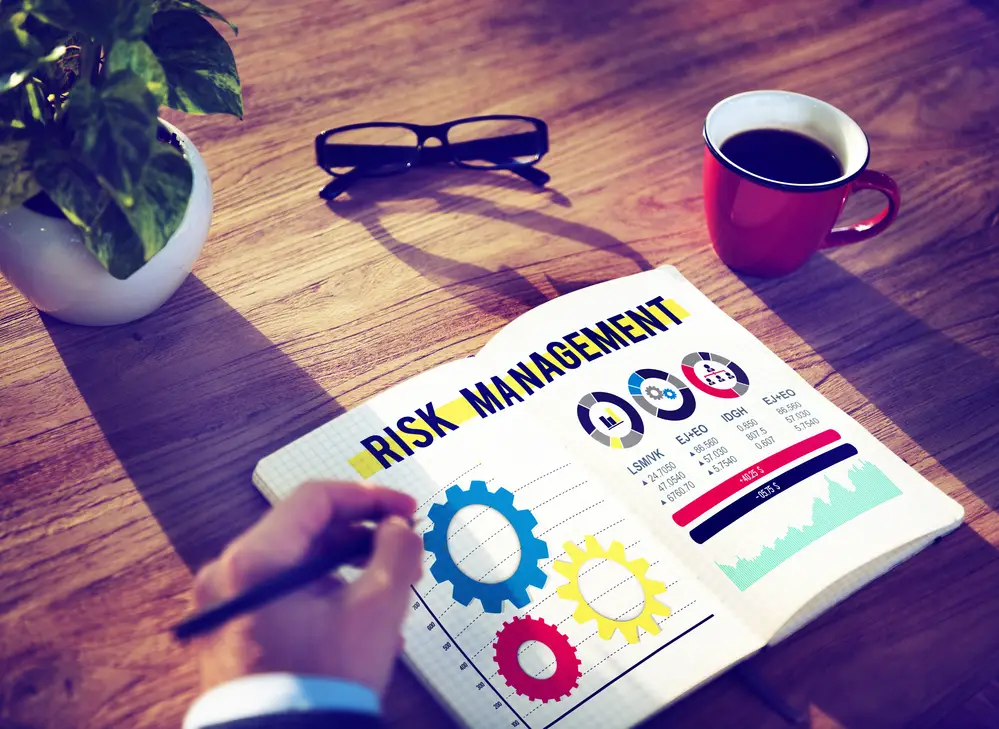 SAI Global Digital Manager 360
The SAI Global Digital Manager 360 is a comprehensive tool for managing safety and compliance issues in the workplace. With features such as audit and risk management, document control, and incident reporting, it streamlines the process of ensuring compliance with regulatory requirements.
The platform also offers customizable training modules for employees, ensuring that all parties are up to date on current policies and procedures. With its easy-to-use interface and support from expert consultants, the SAI Global Digital Manager 360 allows businesses to focus on running their operations efficiently and confidently, knowing they are staying compliant.
Digital Manager360 from SAI Global enables IT Task Force management across the enterprise and extended networks. It can then monitor and check compliance to secure frameworks across websites or establish third-party connections.The platform is flexible, scalable and configurable for a more thorough understanding of risks.
One potential disadvantage of using SAI Global Digital Manager 360 is the cost. The subscription fees for this software can be quite high and may not fit every company's budget. Another potential downside is the learning curve.
The software has many features, and it can take some time for users to navigate and utilise them. Lastly, while the software does offer support services, they may not always be immediately available, leading to potential frustrations and delays in resolving technical issues or questions.
LogicManager IT risk management software
Logic Manager provides IT Risk Management solutions to ensure that your organization can comply with the industry's constantly changing security and privacy requirements. Keeping compliance documents organized in an integrated repository with a prepared library of risks, standards, and regulations may be useful.
LogicManager offers a comprehensive solution for identifying, assessing, and mitigating technical risks. The software lets business leaders track their IT assets and associated risks in real-time, helping them make informed decisions about potential challenges.
It also offers various customizable policies and controls to ensure compliance with industry regulations. With LogicManager, businesses can rest assured that their technology and data are protected from potential threats.
One issue is that the software can be difficult to navigate, with a steep learning curve for new users. In addition, some features may not work as seamlessly as promised, leading to frustration and inefficiency. Another downside is the cost – while the pricing may seem reasonable upfront, additional expenses could quickly add up for customizations and training.
CURA Enterprise Risk Management
CURA Enterprise Risk management is a software solution that manages business risks and incidents in an enterprise. Integrated Security Management allows business owners a more efficient way to manage cyber security risks.
CURA understands that managing risk is critical to running a successful business. They offer Enterprise Risk Management solution, which helps organizations identify, assess, and mitigate potential risks.
The comprehensive software allows users to track and monitor risk data, create efficient risk mitigation plans, and analyze trends to anticipate future risks. Additionally, CURA's solution integrates with other enterprise systems to provide a holistic view of risk across all departments and levels of the organization.
One potential disadvantage of using the CURA Enterprise Risk Management solution is the cost. This software can be expensive for a small or medium-sized business, as it requires an annual license plus a fee for each user.
Along with this financial consideration, it may also take time and effort for a company to integrate the system and train employees on its use fully. Another possible drawback is that CURA ERM is not customizable, so it may not meet a particular organisation's specific needs or preferences.
Additionally, some users have reported technical issues with the software, such as slow loading times or difficulty accessing data.
Pathlock
Pathlock is a governance, risk and security tool for financial and IT processes. It monitors user activity to detect transactions that are not within a specific policy and protect sensitive information at database and field levels. It also offers an automated secure account provisioning for key risk indicators.
The Pathlock Risk Management solution utilizes a variety of tools to help its clients identify and mitigate risk. This includes analyzing financial statements, conducting interviews with key personnel, and assessing a company's compliance with industry standards and regulations.
The team then creates customized recommendations for improved risk management practices. Clients can also use their online platform to track their progress, ensuring that all issues are addressed in a timely manner. Additionally, they can ensure compliance and maintain the trust of their stakeholders.
Despite its widespread use, the Pathlock Risk Management solution does have some disadvantages. One major issue is that it can be difficult to set up, particularly for larger companies with multiple departments and locations.
The system also requires constant updates and maintenance in order to remain effective, which can be costly and time-consuming for businesses. Another potential drawback is that Pathlock's risk assessment algorithms may not always accurately reflect actual risks, leading to potential mismanagement of resources.
However, it is important to remember that every risk management solution has its own limitations and drawbacks.
ZenGRC
ZenGRC is a cloud-based governance, risk, and compliance software solution. One of the best risk management software. It helps organizations manage their policies, assess risks, and ensure compliance with regulatory requirements.
Its features include customizable risk assessment questionnaires, policy management, automated notifications and audit management, control testing, reporting and dashboards, and integrations with various systems such as Salesforce and Slack.
ZenGRC is designed to be user-friendly for both individuals and teams, with collaborative workspaces and mobile access. It also offers personalized onboarding assistance and ongoing support. Overall, ZenGRC can streamline an organization's GRC processes and make ensuring compliance more efficient and effective.
ZenGRC allows security and compliance departments to perform audits and gather data through their own integrated tool that identifies security risks. The flexible solution comes in cloud versions and on-premises versions.
One potential disadvantage of using ZenGRC is its limited flexibility. The software offers pre-set templates and processes that may not always align with a specific company's needs. In addition, some users have reported difficulties with customizing reports and securing buy-in from all stakeholders.
Another possible downside is the cost – while the software does offer a free trial, subscription fees can be expensive for larger companies with multiple users. Finally, there have been complaints about technical issues such as slow loading times and glitches in the system.
Conclusion
An IT risk management tool is valuable for any organization that wants to improve its overall risk posture. It helps organizations identify, assess, and manage risks systematically and continuously, provides a centralized repository for all risks, and enables organizations to track and monitor risks over time. In addition, it saves time and money by eliminating the need to search for information in multiple places.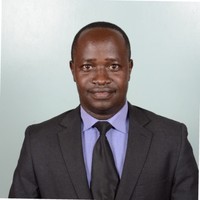 Chris Ekai is a Risk Management expert with over 10 years of experience in the field. He has a Master's(MSc) degree in Risk Management from University of Portsmouth and is a CPA and Finance professional. He currently works as a Content Manager at Risk Publishing, writing about Enterprise Risk Management, Business Continuity Management and Project Management.