The risk appetite definition is the document that defines an organization's overall tolerance for risks. It provides boundaries, guidance, and expectations to decision-makers so they can make informed decisions based on their goals while staying within those guidelines established by management before taking any action.
Risk tolerance is the degree of deviation from risk appetite a corporation accepts based on the direction of reaching a particular goal on factors such as sector and vertical standards.
A well-crafted risk appetite statement considers an organization's values, strategic objectives, and capacities. It enables an organization to make informed decisions about taking on new risks, managing existing risks, and transferring or eliminating risks altogether.
Risk appetite statements are used in various industries as an overall risk management strategy. They can be used to make investment decisions, project planning, and organizational changes. In construction risk management,projects statements might be pegged to budgets ,scope, time and schedule.
In the financial sector, risk appetite statements are commonly used to define acceptable levels of financial risk. For example, a bank may state in its risk appetite statement that it is willing to take on X financial losses per year to generate Y profits.
In the healthcare industry, risk appetite statements are used to guide decision-making about patient care and risk exposure. For example, a hospital may state in its risk appetite statement that it is willing to accept X number of complications per year to provide Y number of patients with access to care.
In the environmental sector, risk appetite statements inform decision-making about conservation efforts. For example, a nature preserve may state in its risk appetite statement that it is willing to tolerate X trespasses per year to protect Y acres of land from development.
In cybersecurity risk management, many definitions and terms are confusing. Although some security experts use the term "risk/trojan" (security)" / " threat " ( vulnerability " ) incorrectly, it may be difficult for the user to distinguish between different terms if used incorrectly.
Often referred to as risk appetite and risk tolerance, both have important meanings. There are two meanings of the words: In reality, any conflict between these two could lead to numerous errors in risk management systems.
CISOs are increasingly tasked with providing hard metrics about companies' digital and IT risks today. The challenges are to present the information appropriately and to be relevant and meaningful to everyone from the C-suite, CEO, and the Board.
The first stage will involve contextualizing risk data to understand where this information is integrated with enterprise risk profiles. Initially, the contextualization includes the risk appetite.
Moreover, risk appetite is the degree to which a business can risk-taking to achieve an objective it considers valuable. Risk appetite can also be considered a business risk capacity and a maximum residual risk if a control plan is implemented. A risk appetite statement needs to be in the risk management process.
This blog post will briefly overview risk appetite statements and explain their use in different industries.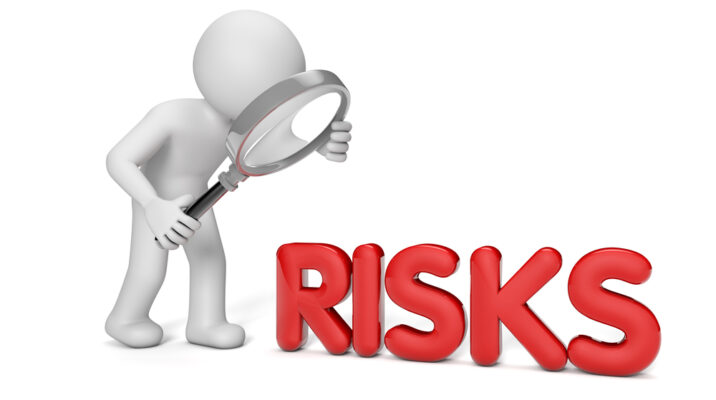 Fundamentals of Risk
Risk appetite is one of the most important concepts for any organization to understand regarding risk management. A risk appetite statement defines the level of risk a company or organization can take in pursuing its objectives. Risk tolerance range levels can be tied to a certain category of risk.
It's not a static concept, as an organization's risk appetite can change over time depending on its financial standing or the industry it operates. Likewise, different parts of an organization may have varying risk appetite levels, meaning it's important for organizations to communicate clearly about their overall approach to risk-taking.
This includes defining the acceptable level of risk and how risks will be measured and monitored. There are eight steps for conducting a project risk assessment that will offer a clear direction on the levels of risk appetite per each risk category.
Enterprise Risk Management
A risk appetite statement declares how much risk a company or organization is willing to take in pursuing its goals and objectives. In the context of enterprise risk management, this statement helps to guide decision-making and determine the allocation of resources.
It helps to balance the potential consequences and rewards of different risks, keeping the organization within its desired level of risk tolerance. The statement can also serve as a benchmark for evaluating performance and identifying potential areas for improvement in managing risk.
As such, developing a clear understanding of an organization's risk appetite can be an important aspect of effective enterprise risk management. The risk management plan e.g for cyber and internet security project will show improvement actions for key risks and their appetite levels.
Risk appetite
Risk appetite refers to a company's long-term strategic vision and allocation of resources that can be used for this purpose and is expressed by quantitative metrics. A company's risk appetite determines how much risk it will accept to meet its objectives.
Typically, a payment processor would focus exclusively on retail but may investigate whether it could enter the healthcare industry.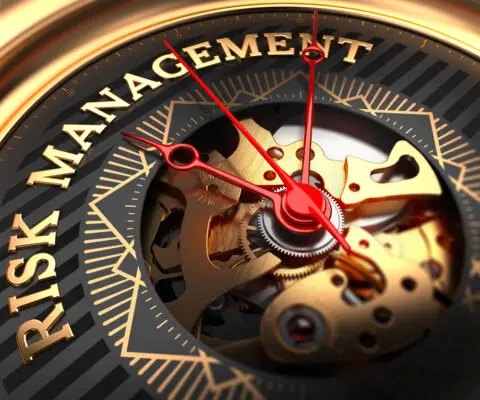 A brief overview of Risk Appetite Statements
Risk appetite statements are not new – several enterprise organizations recognize the variety of risks facing their organization – financial, operational, and other. Documenting method that allows a company to identify new risks using risk assessment. Risk management techniques depend on risk appetite statements.
Gartner's Risk Aptitude tool defines this as a tool to help organizations start conversations about the threats organizations face every day. During this phase, the business manager can take action to reduce the risks for the business while assessing the risks that the business will encounter.
Rolling Cyber Risk into your Risk Appetite Statement Enhances Risk Quantification
The report directly providing cyber data without context further distances the information from its business side. Statistical metrics used for the evaluation of the effectiveness of an organization do not necessarily apply in a business context.
Gartner says 90% of companies use risk posture as the primary metric in reporting. The resulting gap in opinion among CISOs is about 20.5%. Technical leaders can often lose focus on detail or deliver data that does not fit the context of what CIOs and board members seek. IT Project managers need to understand how to carry out information security risk management on cyber security risks will identify the various levels of cyber risks.
Gartner: Local Credit Union
This demonstrates that the company tolerates risks, is allowed to meet its business objectives as required, and will comply with the laws and rules of its country of operation. The company can avoid losing information when a cyberattack occurs.
The organization has a moderate risk appetite for acquiring physical data assets and will monitor asset values exceeding $2000. Information assets will be protected under organizational classification frameworks. 
The company is keen on access control and security measures if they want access to the information. The organization's systems will have biometric security, and all data will be logged and encrypted.
From Gartner – National Bank
The regulatory responsibility of central banks involves a wide variety of risks. Accepting risk is sometimes necessary for the growth of innovation in the business. Our policy responsibility may pose a risk of major importance.
This program is managed by a system of integrity, quality personnel, and accountability. It also faces substantial financial risks, largely because it holds currency reserves. We are low on the risk appetite and are using resources to reduce operational risks to acceptable levels.
Why it works?
Provides insights into business risk management practices. This statement also emphasizes the critical and good risks required by the participants. As everyone knows, certain industries have specific dangers.
Although cyber risks have been a major factor linking several organizations together, every organization is at the cutting edge of accepting digital risks. This statement provides an example for the CISO team and their team to identify how they must spend the resources to accomplish the desired outcomes.
What is Risk Tolerance?
Risk tolerance is defined as acceptable variation within specific objectives aimed at risk. This is measured by the amount the organization will likely lose due to current and future liabilities. Those individuals with low-risk tolerance will achieve conservative business objectives based on no dangers for themselves or their organizations.
However, risk-sensitive people may choose more aggressive actions with more risks or face greater danger. What is the term "recurring danger"?
Additionally, it can be defined as a minimum variation limit for an organization, business unit, or individual initiative. Risk tolerances are determined by the committee overseeing the organization's risk-management plan, which is approved by leadership.
High-risk tolerance implies a company is prepared for high risk, while low-risk tolerance means a company is unwilling to take risks. The risk tolerance of companies varies widely depending on several variables.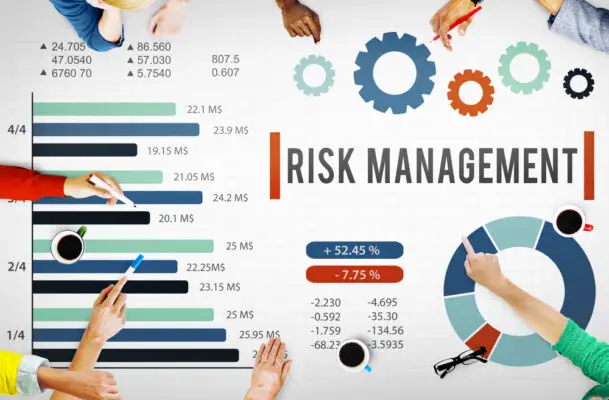 Benefits of articulating risk appetite
A well-designed risk appetite statement should be specific within every enterprise since it is driven by specific strategic attributes that influence organizational behaviors. Risk appetite statements must include- it is important to consider a few key factors.
First, you must define the organization's fundamental approach to risk and establish specific tolerances for various types of risks. This includes defining potential maximum losses or missed opportunities that the organization is willing to accept.
Second, the statement should outline relevant risk management processes, such as monitoring and reporting mechanisms and escalation procedures. Finally, the statement should clearly outline guidelines for managing and mitigating risks.
Translating Risk Appetite and Risk Tolerance Statements into Reality
Risk appetite statements can help you determine measurable and achievable risks in compliance programs and guide you to meet your goals. As with all policy risks, appetite without action is just a concept – no more than a logical thought.
The Risk Management Toolkit provides an overview of risk management for assessing risk appetite at an enterprise level and in individual business processes using a standard template or intuitive dashboard.
Risk appetite framework
Even without a risk appetite, it might be hard for you to link this strategy to the risk limit. Firstly, there may be a challenge in aligning business objectives with the specific processes outlined in the Risk Management framework.
The board will assess your organization's risk appetite and ensure an internal governance system exists for your business so that no organization is committing any unnecessary risk for profit. Key stakeholders must define risk appetite in minimum and maximum levels, medium risk appetite, accept risks, and overall risk appetite.
Conclusion
Risk appetite statements can be difficult to write, but many examples are available to help guide you. In keeping your risks specific, measurable, and actionable, you can create a statement that will be an asset to your organization. With a little time and effort, you can develop a risk appetite statement that accurately reflects the level of risk your organization is willing to take on.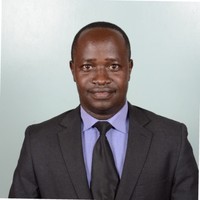 Chris Ekai is a Risk Management expert with over 10 years of experience in the field. He has a Master's(MSc) degree in Risk Management from University of Portsmouth and is a CPA and Finance professional. He currently works as a Content Manager at Risk Publishing, writing about Enterprise Risk Management, Business Continuity Management and Project Management.