Enterprise risk management technology has become an increasingly important tool for businesses in recent years. By automating the risk assessment process, businesses can more easily identify and mitigate risks before detrimental effects on the company. There are many benefits to using enterprise risk management technology, including improved decision-making, reduced compliance costs, and increased efficiency. This blog post will discuss the benefits of enterprise risk management technology in more detail. We will also provide tips on choosing the right ERM solution for your business. Stay tuned!
What is the ERM tool?
The ERM tool is a software application that helps organizations manage and control their risk exposures. It enables organizations to identify, assess, and respond to risks more efficiently and effectively.
The ERM tool allows organizations to capture data about their risk exposures, track their progress in managing those risks, and produce reports that help them make informed decisions about where to allocate their resources. Overall, the ERM tool provides an invaluable resource for risk management professionals.
Can technology and its tools be utilized in enterprise risk management?
Yes, technology can be utilized in enterprise risk management, but it is important to remember that technology should not be relied on as the only risk management tool.
Technology can help automate specific processes and tasks related to risk management, such as data gathering and analysis. However, human judgment and intuition are still important factors in assessing and managing risks. Additionally, technology can be vulnerable to security breaches and other risks, so it is important to have a plan for dealing with potential problems.
In short, while technology can be a valuable tool in enterprise risk management, it should not be relied on as the only tool. Humans should always be involved in assessing and managing risks, and backup plans should be put in place.
What are GRC tools?
GRC tools stand for Governance, Risk, and Compliance tools.
GRC tools generally refer to software applications that help organizations manage their governance, risk, and compliance (GRC) functions. The purpose of these applications is to automate or at least streamline managing risks and complying with regulations.
There are several different GRC tool vendors on the market, and each offers a slightly different suite of features. However, most GRC tools will typically include modules for risk assessment, policy management, regulatory tracking, audit management, and incident management.
Benefits of Technology Risk Management
a)Encourages the sharing of information, increasing efficiency
Data fuels decision-making and efficiency, but it only works if you have access to the right sort of data at the right time in the correct format. When data is kept in silos, it seldom gets shared, and when it is, it's frequently not in the proper form.
The EMR technology combines and centralizes diverse data from throughout the business, including incident intake data, consumer information, vendor risk data, claims data, financial data, and more. All stakeholders may now easily view, assess, and analyze threats in a unified manner thanks to integrating all risk data into a single platform.
Data sharing allows for better privacy Data privacy is an increasingly hot topic, and rightly so. Consumers are increasingly concerned about the data companies (including insurers) collect about them—partly because of high-profile security breaches like Anthem's 2015 attack. Hacker accessed data on over 100 million people and the recent hacking of WordPress websites in late 2021.
This enables decision-making on the go. The EMR Platform allows access to risk assessment data on the go, simplifying collaboration between internal teams and external stakeholders. Mobility is an important aspect of today's business world; more than half of the employees in companies with 100+ employees use their own mobile devices for work.
This technology can be used across businesses; sharing information may be challenging in many industries. Providing an EMR solution can help companies develop more robust, more effective relationships with clients and better security.
b) Holistic collaboration between departments
One of the most significant advantages of ERM is linking multiple risk events across the organization.
Only 21% of businesses are confident in linking controls to a specific risk or requirement. Only 24% of organizations are sure about mapping risk ownership to an individual. Risk correlation engines break risks down into pieces and provide extensive information on controls, risk owners, related risks, objectives, and processes, as well as assessment and testing outcomes. Organizations can make better decisions based on a complete spectrum of risk and hold risk owners accountable for results when they have a thorough knowledge of the risks' influence and consequences.ERG is a process, not a product
No software or commercial off-the-shelf tool can ever fully capture the requirements of an organization. ERM must be tailored to an organization's business processes and integrated with other systems to be effective. Simplicity is vital: adoption will only occur if tools are easy to use and provide value quickly.
ERM is not about doing more with less but making better decisions by seeing the big picture and understanding how all parts of the organization are interconnected. Adopt an ERM process that works for your organization rather than one designed for another. Due to its strong emphasis on collaboration between departments, holistic perspective within organizational boundaries, and ability to link risk events, ERM can support better decision making; help organizations adopt a more proactive response based on the whole picture of risks faced by an organization.
c)Analyzes data to generate actionable findings for more targeted risk management.
It's not enough to provide data on its own; it must have context, tell a narrative, and be actionable to add value.
Spend analysis charts, for example, may show how much you're paying to avoid specific regulatory concerns. If you track FCPA violations and find that you've spent $1.2 million on an FCPA control but have been fined $30.5 million recently for a breach, there's something wrong. Use this information to ask questions, refine your plan, troubleshoot, and make better judgments.
Refining plans will enable the organization to protect itself from the risks that matter most – those that can have a significant impact ­­- and to make better use of risk management budgets. This ensures the organization's strategic plans are met in the short term and long term.
d)Improves decision making in the organization
Automated processes and notifications allow for more efficient and seamless decision-making. When a risk indicator reaches a given level of acceptability, the right person is informed and prompted to act. Owners of risk can see their work and prioritize activities based on the amount of risk, which helps to keep everyone focused on what's most essential. An ERM technology is also an excellent tool for fostering communication by allowing all participants to interact freely across a single platform.
This communication encourages better decision-making and allows more efficient work. Enterprises across the globe are seeing improved productivity and decision-making through enterprise risk management technology, which can provide a platform where employees from different segments of the organization can communicate and share ideas. For example, in a recent survey conducted by ISACA, participants reported that greater collaboration and knowledge sharing helped mitigate risks more quickly.
Tight integration across the business process. An ERM system provides a common platform for enterprise risk management tightly integrated with existing systems and processes, which means risks can be better identified and mitigated. This level of integration results in a lower cost of ownership because your organization will not need to purchase single-use tools or train employees on new technology. The result is increased efficiencies and productivity throughout the organization.
An ERM system also provides a holistic, end-to-end view of enterprise risk management by integrating data from multiple sources across the organization to map risks back to business objectives, allowing for better communication between IT, finance, corporate governance, and other players in the enterprise.
e)Ensures detailed reporting of progress.
The use of advanced analytics, customizable visualizations, and extensive data-slicing capabilities with ERM technology allows risk managers to report to senior leaders, risk committees, and the board in a standardized format. The ability to lift detailed and real-time data — the organization's top ten risks, risk scores over time by category, risks linked to control costs, risk indicators outside the threshold, and more – provides greater insight into program performance, equips all stakeholders with better business decision making, and demonstrates the value of ERM.
Reporting key risks and performance enables senior leadership and the board to make smarter business decisions.
For many organizations, ERM technology allows risk managers to collaborate with other functions — such as audit and compliance, HR, legal, and privacy — in a point-and-click environment. This can lead to better coordination across the organization on everything from managing operational risk to mitigating cyber threats. More importantly, it can help organizations identify opportunities for cost savings and process efficiencies that would otherwise remain hidden and untapped.
Creating a simple, standardized risk assessment tool helps to:
Improve communication between internal stakeholders and external regulators
Foster better business decision making at all levels of the organization
Reduce operational risks and improve compliance
Identify and manage new risks as they arise
Conclusion
The benefits of enterprise risk management technology are numerous. With the help of this blog post, you should be able to make an informed decision about whether or not it is suitable for your company. If you have any questions, please don't hesitate to contact us! We can help answer any questions about how our product could benefit your business.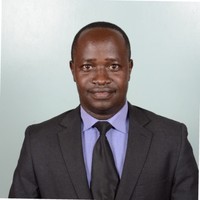 Chris Ekai is a Risk Management expert with over 10 years of experience in the field. He has a Master's(MSc) degree in Risk Management from University of Portsmouth and is a CPA and Finance professional. He currently works as a Content Manager at Risk Publishing, writing about Enterprise Risk Management, Business Continuity Management and Project Management.