Introduction
Business continuity management, Enterprise mobility is implementing any tools and systems within the enterprise that leverage mobility, such as tablets or smartphones, to increase customer engagement and improve work productivity.
It's a well-known fact that enterprises in every industry are increasingly adopting tablet computing to reduce costs (through increased employee efficiency) and increase revenue (through improved customer service). What many people don't realize, however, is how this shift dramatically increases continuity risks.
Organizations don't separate their data centers and an iPad sitting on a desk running proprietary applications used by employees who plug it into the corporate network. It presents risks for business processes that might face disaster scenarios where there isn't an easily accessible data center that houses plans for critical business functions. Data centers act as one of the recovery strategies for information technology risks. It identifies business impacts as a result of undertaking business continuity impact analysis. Business continuity impact analysis is derived from a Business Impact analysis where critical business functions are identified.
Enterprise mobility is a rapidly growing trend and has been for the past few years. It's only natural to see that companies are beginning to rely on mobile devices rather than traditional desktops and laptops. If you're considering going along with this trend, it's essential to be aware of the consequences. There are some risks associated with enterprise mobility, one being data loss or theft. Another risk is downtime in an emergency or power outage- what if your company can't access its servers? This article will discuss five significant implications of enterprise mobility for business continuity, including security measures taken by organizations to avoid these risks and how business continuity plans have evolved.
Mobile application spending is predicted to grow by at least 30 percent in the coming year, as it continues to be the trend of more people working full-time from home. It means that even with work-related applications being available through any device with an internet connection, accessing and using these apps must be reliably accessible 24/7 at home or anywhere you are without internet access. Users must be able to stay productive, and business continuity will have to evolve with the times. With business-related software accessed through mobile devices, it's evident that business data would follow suit.
Business Continuity Plan of Enterprise Mobility
Mobility is often looked at through convenience rather than risk, but business continuity risks are still there. Mobility in conjunction with BYOD( Bring your own device) policies can significantly burden an organization due to increased exposure to cyberattacks and data leaks. 87% of companies expect their employees to use their devices for work purposes, and 77% of those companies anticipated that number would increase within a year. [Syntonic, 2016]. By 2021 there will be over 27.1 billion devices connected to the Internet — that's more than three devices for every single person on the planet! [Cisco, 2021]. The prevalence of this behavior means that end-users could be at risk for malicious software theft or data leak disguised as a promotional video or other material. If a malicious entity exploited these risks, it could cause substantial disruption to operations due to roving IP addresses and lost productivity hours."
The business continuity risks of mobile computing are in its porous security, weak device management tools, and lack of enterprise mobility management. While the risk to data integrity is real, it's essential to keep in mind that there are nuances to threat models. But the reality is that business continuity risks are real and need to be addressed at a business level as more organizations embrace BYOD policy due to the prevailing pandemic and working from the home initiative as recovery strategies for continuity of business functions.
Enterprises need to balance the rising security risks of mobile capabilities with the new business opportunities these technologies present. To offset risks in mobility, companies should address the following areas of concern routinely:-
1. Operational heads can buffer against risk in a mobile world by utilizing internal collaboration tools such as Zoom and Microsoft Teams for businesses to have instant chats or video conferences with colleagues and customers around the clock. This workflow bypasses any reliance on email, calendars, and phone calls.
2. Organizations are also looking to integrate enterprise applications into their corporate infrastructures more mainstream so that data is not lost even during a natural disaster, large-scale power outage, or other crisis when connectivity will be compromised.
The business continuity risks of data loss or theft
The risks of data loss or theft are higher than ever before. Data loss and theft can cause the following consequences:
Damages to reputation/financial risk.
Loss of customer trust
Supplier interruption
Huge financial losses
Delays in payments
Difficulty servicing customers
Severing relationships with significant customers
Systems integration difficulties
Disruption on operations
Prolonged downtime
Damage to the company's overall product quality
Delay in production
Undisclosed legal liabilities
Cyber-criminals are increasing their efforts to get access and steal your data. If the worst happens, well-prepared companies can still function reasonably well even when lost or stolen data.
Therefore, every company's IT infrastructure should have at least two backups – one for disaster recovery purposes and another as part of a regular backup routine. You may also want to consider starting or expanding your adoption of more advanced technologies such as cloud storage services for keeping low-cost copies in completely remote locations.
Your plan will be effective if it includes mechanisms that allow you to continue functioning while some systems are down due to power outages, hurricanes, floods, or other natural disasters where both your home office and backup locations could also
For information loss, each company needs to periodically back up its data and then store it in a secure location without an easy connection to the company's network. It is a must for any organization of size. Cloud storage is far less expensive than traditional storage. having local storage drives or expensive tape backup systems that anyone easily plugs in.
Many businesses prioritize quick incident response and recovery in the event of a security breach. It is essential to prevent any violations from becoming dangerous, but information loss or theft presents long-term risks that some organizations don't consider. The lack of data can have immediate effects, and as time passes, it could lead to bad press when apps crash or drivers find themselves without way-points.
Business continuity plans of downtime in the event of an emergency or power outage
According to the results of a survey by analyst firm Ponemon Institute, in 2014, 63% of surveyed organizations in North America have experienced an unplanned outage in the last year. However, 81% of respondents said they had no backup or recovery plan for such a disaster. Worse yet, 70% reported having no business continuity plan whatsoever.
Lack of routine testing and maintenance is usually responsible for this lackadaisical attitude towards emergency preparedness and business continuity planning.The problem does not come from a scarcity of know-how but rather from the all-too-common temptation to rely on technology instead. Computers are great at automating tasks that need to happen quickly and repeatedly with slight variation, but when there is an urgent.
It is worth investing in high availability as the business continuity risks of downtime in an emergency or power outage are tremendous. The cost of ensuring availability for even a one-hour downtime is minimal when considering just how much revenue is generated during that time. Building resilience and redundancy into systems and services provide that your organization can resume critical business functions in line with recovery time objectives and recovery priorities.
Furthermore, we acknowledge that it's impossible to anticipate all potential calamities/emergencies/power outages; therefore, it's important to have contingencies in place for unforeseen events such as generator backup and specialized hardware with self-contained power supplies. Following this approach will increase the business' resilience and provide peace of mind.
If an emergency occurs, how much downtime can you afford to have? Downtime is the loss of business functions during any process that can happen due to outside influences. In other words, if you're not up and running and your business ceases to be operational, it could spell disaster for your bottom line. The risk of downtime depends on the industry you're in—As well as the geographical region where your company resides.
The business continuity risks of downtime in the event of an emergency or power outage can be substantial. At the same time, many advancements in technology, human error, and natural disasters can still cause unforeseen events that would render our activities useless. For this reason, some businesses choose to invest in backup generators to protect against power outages or other emergencies. In addition, a company can offer backup solutions through cloud storage, so your information is always safe and available on another server if, for any reason, there is a server crash.
Emergency preparedness can help minimize potential disruption to an organization's service in a major disaster such as heavy storms, power outages, or floods. The most important factors when preparing for emergencies are identifying the risks, assessing the impact of these risks, and developing mitigation strategies, including in-depth person-centered business continuity plans (BCP) and crisis management plans.
Many of your IT systems will likely be disrupted by an emergency or natural disaster. Critical information may be lost before you can resume operations. For some organizations, this could mean data loss, system upgrades, or loss of customers if vital records are not maintained.
How to mitigate these business continuity risks
The issues facing an organization in today's climate are multifaceted and complex. A business continuity plan should be developed before moving forward with any new initiatives to ensure that they are adequately equipped to face the future.
There are several components involved in developing a successful business continuity strategy. These include mapping all critical operations, resource determination and allocation, assessment of third-parties risks and reporting processes, estimation of recovery time objectives (RTO), and plan development for disaster scenarios. Once these tasks are accomplished, it is essential to understand how your clients will be impacted by using service level agreements (SLA) to ensure their availability is not disrupted during disasters.
The first thing to remember about risk management is that there are always risks. Risk management aims not to eliminate all risks but mitigate them to levels that the organization can handle and tolerate. To reduce such risks, pursue strategies to minimize impact and losses through risk-sensitive development, ongoing testing, and the continuous implementation of an all-hazards approach that incorporates a full range of prevention initiatives.
There are multiple ways to mitigate these risks, and each has its advantages and disadvantages. However, it is essential to prioritize the risks that would have the most significant impact on your business in case of a calamity.
Before addressing any other risks identified (e.g., remote office), start by preparing for "worst-case" scenarios like floods, fires, or explosions that are more likely to disrupt production than site/network failures. The two most important things involve identifying any locations or property that might be at risk from these disasters and then developing mitigation strategies for them with local authorities when appropriate (e.g., flood protective measures; tap water barrel station.
Suppose a server goes offline for more than 24 hours or is unavailable at various times during normal working hours. Should another system fail (HA), there be a fire (DR), or natural disasters strike (CD) – business operations be preserved in some way without creating compromises that can lead to further difficulties. To establish a "Survive first responder" posture toward disaster recovery in addition to the standard "Recover from disaster" mode, business continuity planning.
The risks enterprise mobility poses are both tangible and intangible. Organizations must be aware of the dangers associated with adopting mobile technology, such as disruption of network coverage, risk of data loss, and cyberattack/theft.
What can you do? First, assess the risk environment your business operates in and draft a security plan to address those risks. Next, find effective ways to get your employees to apply sound judgment when choosing mobile apps that may require sensitive corporate data through virtualization or remote access solutions. Lastly, don't forget about endpoint protection! Implement settings on devices that are still secure even if they're lost or stolen, like password authentication (use long passwords), encryption (encrypt internal storage), and location tracking for laptops.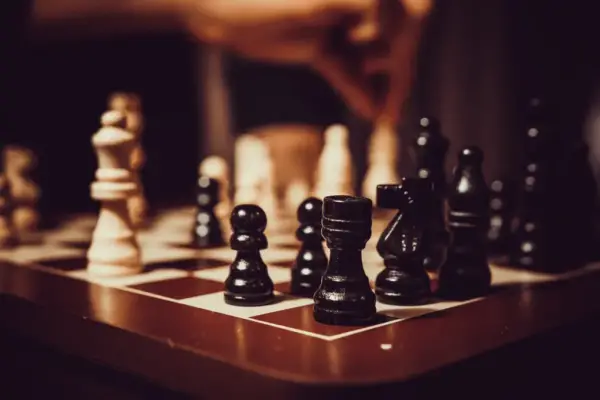 The business continuity risks of information loss or theft are a significant concern for many organizations and can have costly consequences. Standard precautions include fire suppression systems, surveillance cameras, electrical backups, optical backups, and IT staff for monitoring equipment. Skills like regular power-downs to ensure servers don't overheat also help maintain reliability.
Placing your infrastructure in different physical locations could protect it from some of the more common risks, such as natural disasters. Such disasters might destroy one building while leaving others intact, for instance, a tornado that wreaks havoc in Joplin, Missouri but leaves San Francisco primarily untouched. Backup plans should be made for alternative transportation routes and work areas when highways collapse from catastrophes like Hurricane Sandy.
When it's appropriate to use enterprise mobility for your business
Enterprise mobility comes at a cost. The first cost is in managing the distribution and deployment of handsets, which requires ongoing programs to deal with varying hardware levels, security updates, and patches. Additionally, much information is often lost or corrupted when accessing devices remotely.
The benefits of a business using enterprise mobility are apparent. includes tasks such as taking pictures on-site for electronic documentation, managing customer relationships through text messages (emails can be slow and impersonal), and tracking assets inside the warehouse using GPS technology instead of radio frequency identification tags; phones offer ubiquitous internet connectivity to accomplish these objectives independent from physical proximity.
Ideally, you could use enterprise mobility for your business at any time of the day based on when would be best for your employees and not by some arbitrary timeline. It's a personal decision that takes into account many factors:
– The physical environment of people's workplaces.
– The technological capabilities of everyone in the company, including researchers, marketers, and salespeople.
– How competitive their industries are with companies offering mobile solutions or software suites to third parties. For example, in the banking industry, it isn't overly difficult to get access to your financial accounts on phones, while more niche industries may have difficulty because they don't have as much research done yet, like in construction work where there is no iOS application available at this
It's appropriate to use Enterprise mobility in your business when connected to the corporate network. For example, if you want to work outside of the office or at home and on public WiFi connections without maintaining a VPN connection.
When using any mobile device for business purposes, make sure that there is an acceptable level of security so that only employees can get access to company information on those devices. You may also want to explore some technology-driven functions, such as remote wipe capability. Remote wipe means that if a device is lost or stolen, the IT department can completely delete all data stored on it remotely from anywhere with Internet access, including emails and proprietary software applications, without having physical possession of the device.
Conclusion
A business continuity plan is a documented set of procedures that outlines what to do and who should be involved when an emergency or disaster strikes. In the era of enterprise mobility, it's essential for your business continuity plans to account for how employees can continue working in these scenarios with their mobile devices. Whether you have one employee using their device or thousands on company-issued phones, here are five considerations for creating a sound business continuity plan as well as mitigating any risks associated with this major trend in technology. We hope our article has been helpful! If you need help putting together your own Business Continuity Plan, let us know, and I'd love to discuss how we may collaborate.
Chris Ekai is a Risk Management expert with over 10 years of experience in the field. He has a Master's degree in Risk Management from University of Portsmouth and is a CPA and Finance professional. He currently works as a Content Manager at Risk Publishing, writing about Enterprise Risk Management, Business Continuity Management and Project Management.