Business continuity management deals with the analysis, design, and implementation of policies, plans, and procedures that address all aspects of a company's ability to survive and continue operations during a crisis.
Business continuity management's scope and components includes disaster recovery planning, cyber security incidents, personnel and customer service disruptions, and physical or technical infrastructure failures.
Business continuity management involves identifying, assessing, and prioritizing risks associated with a business's different components, from IT systems to people resources. Through understanding these risks, organizations can affect operations in critical times, and companies can plan for prevention and a quick response when faced with an emergency.
When designing business continuity plans, it is important to consider not only the current capabilities of an organization but also its long-term objectives. The scope should include the following:
An effective business continuity program begins with a thorough review to determine potential impacts from disasters involving key areas such as production facilities or IT networks.
A process that identifies threats related to their probability and severity helps assess overall risk levels throughout the organization.
Detailed steps on how the company will react in case of a disruption incident, such as customer service recovery or financial losses due to downtime.
Training
Employees need to be briefed on safety protocols and trained on any new procedures enacted by business continuity plans to ensure operational efficiency during times of crisis.
Testing
Regular testing helps evaluate if plans are working properly or require improvements & adjustments before an actual emergency arises.
Documentation
All measures taken by the organization – from risk assessment results to test results – should be documented for reference purposes. Recovery time objective and recovery point objective timelines need to be recorded in the planning process.
Are you a business continuity professional looking for ways to ensure the continuity of your business operations? A Business Continuity Management System (BCMS) can be a valuable asset to help companies stay resilient during business disruption and catastrophes.
By having insight into potential risks, businesses can protect their data, profits, and services from unexpected events that threaten their success. In today's blog post, we'll be exploring the scope of BCMS in detail – what it includes, why it matters and how organizations can benefit from its implementation. Dive in with us as we uncover the power of this critical system.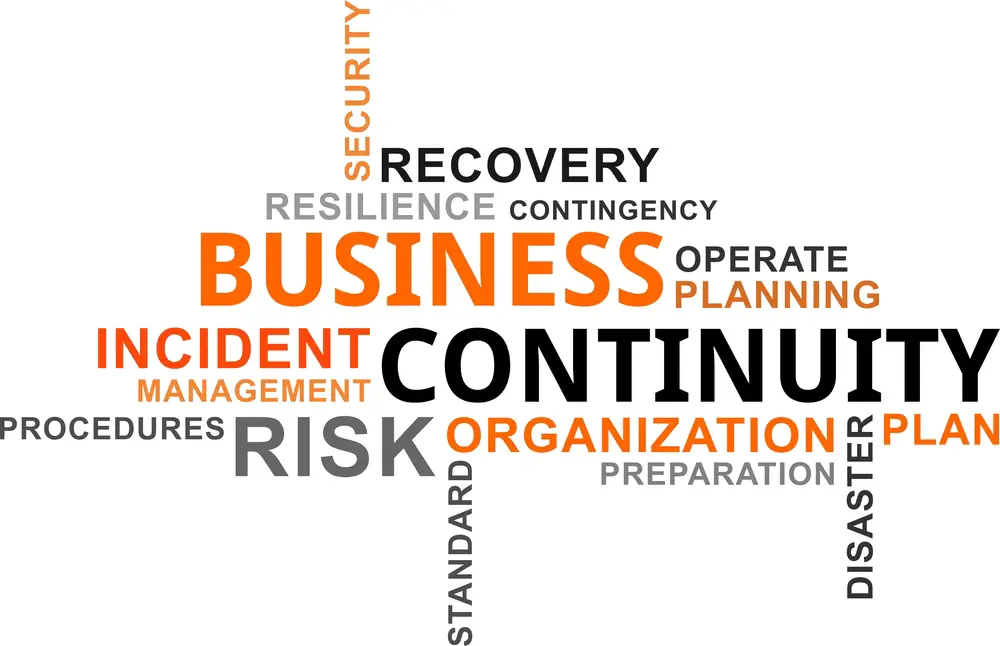 Purpose of your Continuity Planning
A continuity plan provides detailed instructions on maintaining services during an interruption. This includes steps for assessing the risk posed by a disruption, developing strategies for reducing or mitigating its impact, determining resources required to restore operations
Establishing protocols for communication between departments; preparing staff for responding; making backup plans; testing recovery plans; storing backup copies of critical data; and updating procedures as needed. Additionally, continuity plans should include information about suppliers or vendors who could assist in case of a disruption.
BCP's fundamental goals remain the same—to assure stability through disruption—plans can differ. So determining your plan objective will be crucial to achieving your goals. This can usually be categorized into the first part, a BCP.
Ensure all are aware of the goals in the plan. If, for example, the plans are primarily concerned with ensuring IT continuity, it becomes evident to other businesses that additional planning is needed.
Auditing a business continuity plan
A regular evaluation of the business continuity plan is vital for maintaining the accuracy of data incorporated into the business continuity plan. If there have been any changes in risk and business goals, they should be revisited and updated as a result.
Until recently, ransomware wasn't a business risk. It is now considered a risky threat and, in this sense, is now commonly used within B.C. Plan in countless industries.
Best BCDR Vendors
A business continuity and disaster restoration vendor can provide support for deploying the technology required for your continuity plan. These services could cover data backup, cloud replication, and networking infrastructure, among many others. Choosing the right BCDR vendor is easier if your business continuity program exists.
Your BCP key elements will determine the technology required to mitigate and recover potential threats. You should look elsewhere if the data backup solution doesn't satisfy your RPO.
BCP testing
Organizations have the right to adapt their technology, methods, employees, and facilities. Therefore it is crucial that BCP be regularly tested, reviewed, and updated. Plans can test the feasibility of a business strategy through a combination of desk exercises, walking-throughs, training, crisis management communications, and emergency enactments for the test.
The BCP is maintained and checked regularly, ensuring its accuracy. It's easy for business plan managers to get a quick overview and mitigate risks. A complex test requires a thorough analysis of the consequences of business disruptions.
Business continuity planning software, tools, and trends
Several resources can be found that will help a business through its Business Continuity Plan process. How a company will manage a business continuity project is determined by the complexity of its plan, the time and resources available, and the budget.
Before purchasing, it is important to look at product and company offerings. For more complex functions, a business continuity plan software database is built with modules to execute specific tasks.
Importance of business continuity planning
Business continuity plans are a business-oriented process that helps organizations assess potential threats, vulnerabilities, and weak spots to their organizations at times of crisis. Establishing business continuity programs provides business leaders with an effective way to handle the interruption.
A BCP allows a company to provide continued customer service during an economic crisis, reducing customers' tendency to switch to competitors. This plan reduces the downtime of businesses and outlines the steps needed for the company for financial viability.
Key disaster scenarios
A good way of doing that would be to determine a key catastrophe scenario. This key disaster scenario provides insight into management executives, BCM, and DRP teams. It should also include the worst-case possible time of greatest magnitude and total data loss.
The next section helps organizations develop key catastrophe scenarios and prepare for them. The detail-based development of the Key Disaster Scenario takes place in the Risk Analysis phase.
Free download of BCP template
Business continuity professionals' roles have changed and continue evolving. IT managers need to understand the importance of a good IT strategy to ensure that their teams are well-trained on the topics of IT security, risk management, and emergency management.
Business continuity plans must also consider growing and evolving technologies like cloud-based virtualized services.
BCP implementation
When an organization starts its planning, it starts the process of collecting important documents. BIA defines the critical operations that can be continued during crises and the resources that need maintaining the operations.
The RA identifies potential risks and dangers, both internally and outside the country, their chances, and their damage potential. The next step is identifying the best way of dealing with the threats identified through the BIA and RA. Business continuity plans are designed to identify step-by-step methods in response to problems.
Document limitations and assumptions
A project should identify "is" and not "is" during a typical planning phase. You can be sure there won't be conflict about which projects should be included in BPCP. The BCP project should not address multiple site accidents unless it addresses one or more key personnel.
Design clear objectives and scope
In determining success, a BCM Coordinator can determine whether the product meets the demands of executive management. As the BCM Coordinator must determine what his role is as an Organization BCM coordinator, it is essential that a consensus is made about what exactly the BCP will do. Organizations' BCM coordinators need to assess the scope of the operations covered.
Benefits of Having a BC Plan
A comprehensive BC plan can have major economic and social advantages, such as minimizing unforeseen losses in economic activity, reducing business liability, maximizing organizational stability, and ensuring scalability and efficiency.
Deliverables
A BCP project delivers deliverables such as project planning proposals, project work plans, and project reporting mechanisms. The proposal might cover the Definition, Scope, Objectives, Roles, and responsibilities.
Element of a business continuity plan
The element of the plan you should consider is assessing the risks surrounding your business and creating response plans accordingly. This means identifying the types of risks that may occur, whether internal or external, quantifiable or unquantifiable and then assigning response activities adapted to the company's culture and goals.
Documentation of risk assessment processes is also key to successfully implementing a business continuity plan, as your resources must have written guidance on exact procedures for responding to identified threats.
Business Continuity Plan Assessment
The assessment identifies the risks and helps prioritize preparing for the greatest possible threats to your business plan. In some companies, the analysis may be based on a specific impact analysis. It gives you a broader insight into the threats at a glance and their severity.
The scope of a Business Continuity Plan
The scope of BCPs includes analyzing potential risks, developing strategies to reduce or mitigate risk, testing the plan regularly, having documented continuity processes in place, and training employees on the procedures outlined in the BCP. Creating a properly detailed BCP ensures companies can anticipate any setbacks or changes they may experience due to unforeseen events.
Specify your data backup and recovery plan
BCPs should specify the procedure for data recovery. How much time is it necessary to have backups in place? Where do we store data to ensure a safe environment? Tell me the recovery procedure for the money? This question needs to be addressed in relation to electronic records as well as critical documents.
Specify BCP testing and training procedures
A simple BCP may look great, but does not work for real. Initially, this will take real-time testing before being implemented. This will be updated daily. Planning may soon become obsolete and useless if changes occur. The procedure for training a trainee should include the BCP itself.
Identify your risks
Which disruption events could be impacting your business operations? What about tornados and fires? What happens if there's a hostage situation or a malicious ransomware attack? It is obviously impossible to determine when a disaster strikes a business operation or when.
Have a detailed communications plan
What can be done to alert your team when your telephone network is disrupted? Who has the legal capacity to speak to companies in a media and customer-based environment? The plan should contain a list of people who may be contactable during a crisis.
Identify critical business functions
The key step in developing an effective BCP is a business impact assessment (BIA) which determines the crucial areas of the business to maintain and quickly recover after a disaster hits. This is the main business function you want your BCP to protect.
List the components, functions and procedures of your BC team
Is the BCP still in operation? Tell me the most important staff to be notified? Where can a BC team member meet with another employee when their premises don't work properly? This issue and many others will need a detailed response from the BCP.
Identify critical systems and the dependencies between them
You need to identify systems and data critical to company operations. What is the best way for a company to work efficiently by providing the necessary materials to operate?
Have you read?
Objectives of business continuity management
What is a business continuity management system?
Benefits of business continuity management system.
What are key elements of business continuity management system
Purpose of a business continuity plan
Strategies for business continuity planning
Key components of a business continuity management system
what is disaster recovery planning?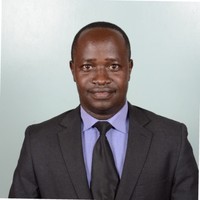 Chris Ekai is a Risk Management expert with over 10 years of experience in the field. He has a Master's(MSc) degree in Risk Management from University of Portsmouth and is a CPA and Finance professional. He currently works as a Content Manager at Risk Publishing, writing about Enterprise Risk Management, Business Continuity Management and Project Management.