Planning for business continuity is essential to ensure that your organization can continue operations and protect its assets during a disruption or emergency. Here are five strategies for effective business continuity planning:
1. Develop a Risk Assessment: Identify potential risks and plan ahead for their mitigation. Consider external factors such as natural disasters, cyber-attacks, economic shifts, and internal factors such as staffing disruptions or data loss.
2. Prepare Response Plans: Create business continuity plans to respond quickly in the event of a crisis, including steps to take, roles and responsibilities for staff members, and contact information for resources like backup suppliers or vendors. They may include a disaster recovery plan for the entire organization.
3. Test Your Plan: You can't know how effective your plan is until you implement it. Simulate potential scenarios to test your plan's effectiveness and make adjustments where necessary. The business continuity planning process needs to test a semi-annual basis.
4. Train Your Employees: It's important that all personnel understand the business continuity plans and their roles in maintaining operations during difficult times. Provide regular training sessions, so they're prepared when needed.
5. Stay Updated: Regularly assess current risks and update your plan accordingly, so it remains up-to-date with industry trends and technological developments, regulations, and customer needs. Get information from a federal emergency management agency and plan your business continuity program implementing their initiatives.
It does make sense to consider implementing business continuity programs to increase efficiency. In business strategies, preparation is necessary and may be overlooked as an element of the strategic plan.
Business continuity strategies, often called disaster recovery planning, is one of those difficult jobs that we push down. Because such unexpected events are unpredictable, they are very difficult to plan.
In fact, nearly half of all business owners have no plan of action for a three-month downtime. Nonetheless, Gartner said that average downtime could reach up to $5600 every minute. The need for business continuity planning includes many important issues that a leader must address.
If you are going to react quickly to any business shock, you need to revamp your business continuity plans as soon as possible completely. It's time for organizations to start planning their own recovery plans.
In 2018, a ransomware attack hampered Atlanta's downtown. The disruption affected police and court records, parking, and utilities. The workers had to complete documents manually. The city was forced into a financial crisis by hackers that cost the city $17M — through ransom was only $52,000.
Atlanta has been caught on guard by outdated software and other vulnerabilities. But a story relating to a German telecom company reveals how a plan will work.
A comprehensive business continuity plan helps to ensure that any disruption to your operations will be minimal and short-lived. This blog post will discuss the strategies you need for successful business continuity planning.
What is business continuity planning (BCP)?
Business continuity plans provide information and support for a company responding to business disruption and recovery. The five main continuity plans deal mostly with the 5th type of business continuity plans. All are part of the organizations enterprise business continuity.
It is also the practice of establishing procedures to help maintain operations during unexpected or catastrophic events. When done correctly, it reduces downtime and keeps important assets secure to help ensure that operations remain as close to normal as possible.
It's an essential tool for companies and organizations looking to stay on track after a disruption. The steps of BCP include creating an assessment team, identifying potential risks, developing a response plan, testing the plan, and implementing training throughout the company.
Why do you need a BCP in place for your business?
Continual business continuity programs are intended to prevent disruptions in businesses and respond efficiently and effectively in cases where they occur.
Business continuity planning is not just an easy idea but is crucial. What does it take to shut down your website? The lack of a planned response plan may hurt the customer's trust and reputation. Here is the main benefit of having continuity plans implemented.
Protect your supply chain
The supply chain is an ideal example of that saying. Supply chain disruption is common for many reasons. Pandemics shutter factories. A natural catastrophe can severely damage transport in a critical region in the country.
A plan that addresses supply chain concerns is an excellent way to identify the most efficient solutions for the project to solve the existing problems.
Gain competitive advantage
If many businesses were damaged or destroyed by a disruptive event, your ability to get things going would help make people see your company as the most effective.
Similarly, in disasters, consumers also closely monitor the brands' reactions. Quick and poised actions can increase your customers' confidence and your competitive edge.
Conserve your brand and reputation
Large-scale catastrophes and disruptions will likely become media outlets, and keeping your plans in check will be hard. It is all about watching.
Brands that appear ready and capable of taking the stage with courage, consistency, and grace are likely to show their reliability to their consumer base.
Build customer confidence
Your clients will appreciate your response immediately and can expect your brand to be a good fit. In a catastrophe situation, consumers often check their favorite products to see how well they respond to public events and how well they can deal with unforeseen events.
Reduce financial risk
It's important to know how quickly to act if a business disruption happens. The longer downtime, the greater the possibility of financial losses. However, with the proper plans to get into a quickly-restored function when needed, you should be able to reduce your risk.
Maintain business operations
When businesses operate smoothly during crises, financial losses can be mitigated, and their employees will be assured of stability. The HR Department can build strong relationships.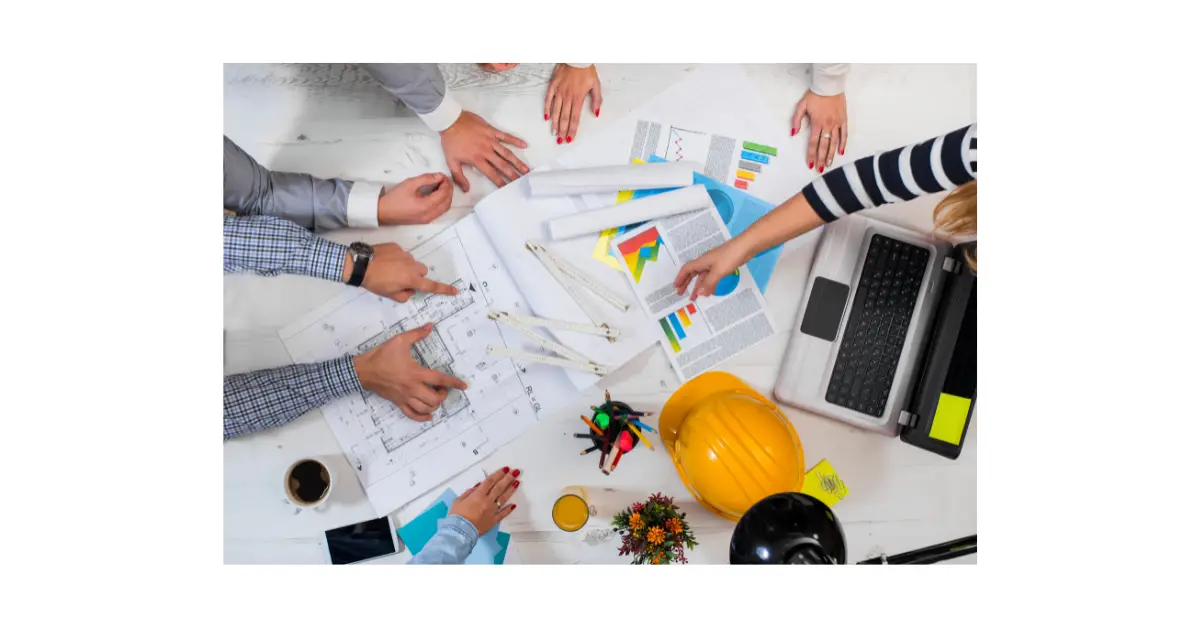 What are the components of a BCP plan?
A Business Continuity Plan (BCP) is a comprehensive set of strategies and procedures to help organizations prepare for disasters and other disruptive events. It comprises the following components: Risk Assessment, Business Impact Analysis, Strategies for Disaster Recovery, Critical IT Infrastructure, Communications Plan, Resource Requirements, Documentation of Processes, Training Requirements, and Testing Plans.
The level of detail included in a BCP plan must be tailored to the size and scope of the organization and its business operations. Implementing a BCP plan can seem overwhelming at first glance.
Planning Approach. Determination
The following five business continuity plans are listed: disaster management, disaster communication, emergency response, and business continuity recovery. However, some organizations may combine plan documents into one document.
Organizational complexity, sectors, and structure often determine these decisions. The most commonly used organization planning approach looks like this: Typically, a planned approach allows an organization to make a decision in response to disruptions that may affect its functions, departments, or resources dependent on it.
Plan Review and Approval
Upon completing the first draft of every plan, the team members are required to review and approve the plan. Teams must validate if the procedures documented are correct for each role.
Team members should also be encouraged to add detailed information about other tasks they will perform in response to any disruption. Once a team review of a plan is completed, the plan will need approval from the plan manager, who is usually the team leader.
Plan Development
Plan Development is a process of identifying the plans that will help develop an effective strategy and a strategy for its implementation in the context. The initial task of this project involves establishing a structured framework for the different plans and focusing on understanding the connection between the plans.
Usually, a company continuity plan includes these sections and content. Response and recovery procedures.
Team members and contact information
The following sections will describe the staff needed to handle recovery and intervention efforts and their roles and responsibilities. All Business continuity team members will be asked to include their names and telephone numbers as separate records.
All others who could need to be contacted during any disruption will need to be recorded as part of the plans.
Plan. Refresh
Best practice for Business continuity recommends an annual review of documents. Castellan recommends that organizations review and update their business continuity plans annually. Group members' roles, responsibilities, and strategies/operations need a comprehensive review.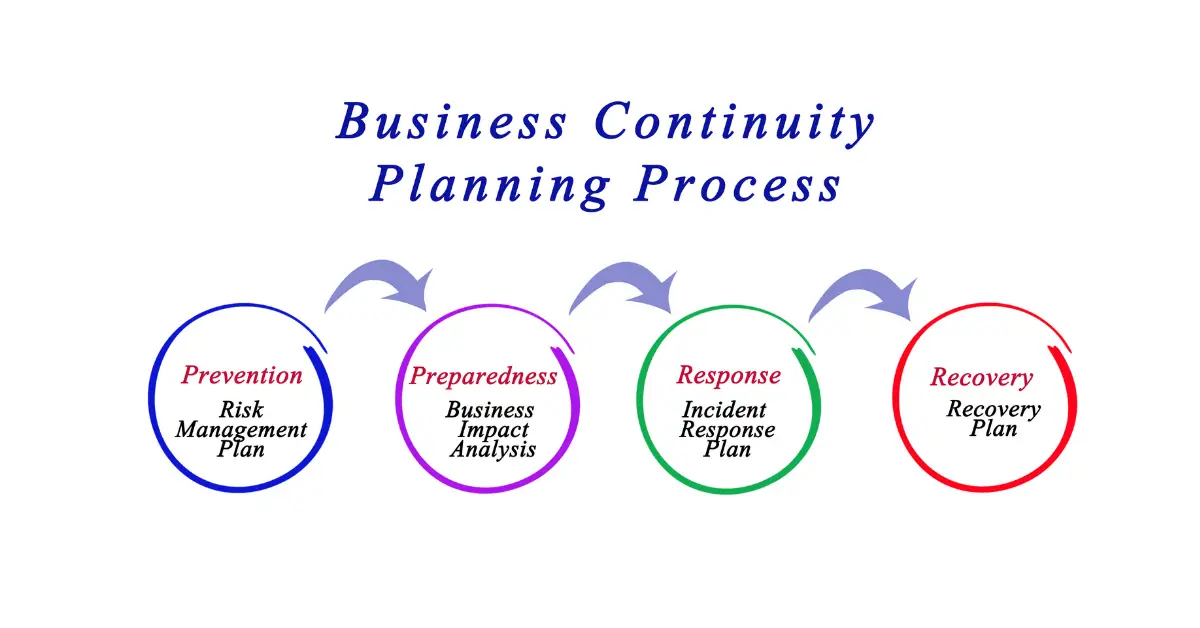 Response and recovery procedures
During the "Strategic" stage of this BCOS program, decisions were formulated regarding the organization's response regarding people, workers/equipment. Maintaining business functions with the involvement of business partners will reduce the financial risk involved in business interruption.
Scope and objectives
The business continuity plan scope should describe the purpose of completing the plan. The plans also specify the scope of the response and recovery actions addressed under these plans.
How do you go about creating a BCP plan for your business?
The process of developing business continuity plans will probably not be the funniest for anyone working their jobs. It is important to run a robust, resilient business, but it is important to take this seriously.
Identify the objectives of the plan
Business continuity is an integrated approach encompassing a range of critical business functions – human resources, operations, public relations, and communications.A business continuity plan's primary goal is to prevent business disruption and maintain critical operations.
However, each business has different goals, and you need a set to determine how you want to run your business. These objectives will help you identify risks and plan your business continuity activities and potential recovery strategies.
Understand the risks to Your Company's
When the BIA is completed, the BIA is required to identify and evaluate business impacts for your business continuity strategy. Using this method, you'd be able to identify specific problems – including a financial crisis – in the organization.
The data is useful for identifying potential dangers. During this session, you should consider your organization's potential threats and risks. Talk about the risks mentioned above affecting your business operations. Never undermine the value of the process and its potential length. A good BIA will often include a detailed questionnaire to meet your needs.
Assemble a Business Continuity Management Team
Your team composition depends on your business continuity goals. A good BCP should describe exactly where your employees should take care of disasters, what communications are needed, and the time period for critical IT services.
This group prepares standards and trains further team members. This includes identifying logical processes to enhance a project's flow.
Address every business function
You have to keep your business functions separate from the plan. You should set realistic timelines and plans for every part of a resilient business journey to achieve your desired outcome.
Ensure that you create relevant documents and share them in advance. Use high-quality reports for areas that need attention and for progress.
Ensure the safety and well-being of your employees
Re-imagine the typical workplace and minimize disruption while achieving delicate harmony. Teleworking or flexible working arrangements may be insufficient. When you may have employees interacting with customers, you need a personal protection device prepared.
Implement recovery strategies
Often a disaster occurs, and losses gain momentum without a BCP in place.
Common challenges when creating business continuity plans
Business continuity plan documents are often challenging. Several typical difficulties include:
Plan activities and tasks are too generic or irrelevant
Strategic planning is necessary before documenting business continuity plans. Practicing managers often ignore the importance of describing the steps necessary to recover.
For the best results, plan owners and their users of them must collaborate on strategies for resource loss. Once plan owners know of approved responses to a specific business situation, plan documents are generally considered easier to understand.
Relying on Templates
A business continuity template will provide high levels of quality through consistent structure and efficient creation of all relevant plans. Obviously, a template does everything essentially.
Where an organization's plan template may provide great starting points, it won't provide enough for its needs. Templates can be an effective starting point. However, customization is where you can maximize your organization's success.
Plan Content Is Not Developed for the Right Audience
When a business is managed properly, delegation is often the best way. However, Business Continuity Practitioners must collaborate with managers to ensure that the plans are written appropriately.
If the intern doesn't know business operations, the best candidate for a new position might not have the right skills to develop a business continuity plan.
Plans lack focus
It is important to have a clear plan for responding to and repairing the disruption in the business environment in the future to work out the problem.
Top Threats to Your Organization's Continuity
Depending on your industry and level of threats, every organization faces multiple main risks in everyday operations. Risk assessments can help with this. There are many potential disruptors, but it is important to look at some of the common ones.
Cybersecurity
Cyberattacks are computer-related attacks on technical objects. Cyber attacks are primarily targeted against several types, including ransomware, hacking, SQL injection, and distributed denial of service (DDoS) attacks.
When you use the proper security measures, you will experience limited IT functionality for as long as the problem cannot be addressed. Using data backup is a critical step in losing valuable information that can easily be used in business processes.
Power outages
Imagine if power failures or water shut-offs disrupt your business. Unplanned power failures may also damage physical assets, reducing productivity and causing downtime. Power outages are rising.
Specifically, the most affected area in California had 200,000 customers in April alone. A small electricity outage is devastating to businesses. Increasingly, utilities are implementing plans for re-energizement events called public safety power shutdowns (PSPS).
Global Pandemics
It will be a huge challenge if a pandemic strikes your company from any angle. Some workers work from home, and supply decreases as supply chain problems occur. Make sure to implement a robust Disaster Communications Plan to address a global pandemic.
It is important to imagine your staff working individually and completing necessary business activities offsite. It is necessary to look at alternative supplier products to avoid any single failure.
Natural disasters
A natural disaster consists of any storm, tornado, or tsunami resulting in a natural disaster. The phrase also refers to natural phenomena, including earthquakes, volcanoes, and fires. The worst events can be predicted in seconds. A company's physical assets may be severely affected. Natural catastrophes disrupt supply chains in affected areas resulting in a shortage of goods.
Conclusion
Business continuity planning is essential for any business looking to remain operational during periods of disruption or crisis. Through creating a comprehensive BCP document detailing how best to respond in the event of an emergency or disruption, developing secure data storage and backup plans, and establishing clear continuity of operations protocols.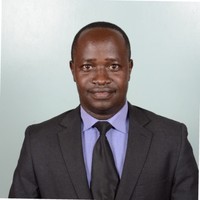 Chris Ekai is a Risk Management expert with over 10 years of experience in the field. He has a Master's(MSc) degree in Risk Management from University of Portsmouth and is a CPA and Finance professional. He currently works as a Content Manager at Risk Publishing, writing about Enterprise Risk Management, Business Continuity Management and Project Management.