As businesses become increasingly reliant on technology to keep their operations running smoothly, it's important for them to consider an effective plan for disaster recovery.
A BCMS, or Business Continuity Management System, provides the framework and tools necessary to ensure that business continuity is maintained in the face of a disaster and critical business processes.
Every business faces its own unique risks, but having a Business Continuity Management System (BCMS) in place can help you prepare for and manage these risks. A BCMS provides a structured approach that helps your organization respond quickly and effectively to any situation, whether an unexpected disruption or disaster and its existing management systems.
Let's take a look at what a BCMS is, how it works, and why it's important for your business.
What Is a BCMS?
A BCMS is a framework that helps organizations develop plans to handle situations where normal operations are disrupted. This could include anything from natural disasters to cyber security threats. It also covers other potential issues, such as pandemics or financial losses due to market fluctuations.
Why is BCM important?
An effective BCMS is essential for any business because it ensures that operations remain running even if something unexpected occurs. This saves time and money and prevents significant losses due to operational downtime or lost data.
Additionally, having proper continuity management systems shows customers that your organization takes their safety seriously and demonstrates your commitment to protecting them during challenging times.
BCM helps companies to understand the potential risks before they are too late and plan how they will react if the business operations are affected. An effective BCM program aids organizations in maintaining minimum acceptable operational operations during disasters, safeguarding company reputation and revenue.
This could increase insurance costs and create new contracts. Cyber security threats are becoming increasingly apparent, and businesses must respond effectively to and recover. A good BCM protects companies against various business disruptions, such as cyber-attacks.
Continuity management helps businesses prepare for dealing with unforeseen situations while minimising disruption. Use a plan to ensure that all employees follow it as an incident occurs.
Our pragmatic emergency plans and concepts allow for quick returns to productive operations after any disruptions in the process. Creating an integrated risk management solution gives your customers a competitive advantage in the marketplace and helps with compliance.
ISO 2301 provides many advantages, including bringing organisations back into normal operating procedures and minimising disruption.
Benefits of business continuity management system standards
ISO 22301 business continuity management demonstrates resilience to customers, suppliers and for tender requests
This certification demonstrates your business continuity capacity is aligned with organizational size and scope. As ISO 27001, this product builds trust, especially if certified through another accredited body.
This helps to understand your business needs by helping you identify potential failures and risks. Companies will then show stakeholders, consumers, vendors and regulatory bodies that they have implemented a solid continuity of operations system and a good process.
ISO 22301 will keep critical functions up and running during times of crises
Continuity in Business is crucial for maintaining critical services to maintain revenue streams and property values and reduce potential losses from incidents and disasters. Since its revision, this standard better represents current business continuity thinking.
ISO 22301 helps reduce stress for organizations after a natural disaster. The new technology also allows companies to recover from disasters much faster.
ISO 22301 identifies and manages current and future threats to your business
A continuity framework such as ISO 22301 ensures early detection of problems in an organization. It helps businesses understand the effectiveness of the processes in their operations as a continuous improvement system.
Integrated business continuity systems enable organizations to understand the potential effects of functional disruption on their business operations.
ISO 22301 takes a proactive approach to minimise the impact of disruptive incidents
ISO 22301 provides dependable support when a disruptive incident occurs and helps reduce wasted or unnecessary expenses. The Business continuity management team can identify the essential products and services essential for the organization.
What Does a BCMS Do?
A BCMS is designed to provide organizations with the ability to respond quickly and effectively to any disruption, whether natural disasters, cyberattacks, or power outages.
The primary goal of a BCMS is to enable businesses to continue operating with minimal interruption in the face of an unexpected event through the use of business continuity plans.
How Does a BCMS Work?
The first step in implementing a BCMS is assessing the risk of any potential disruptions or disasters and developing strategies to mitigate them. Once this assessment is complete, the next step is creating detailed recovery plans, so you know exactly what steps to be taken if something occurs.
These plans should include information on resources needed and who is responsible for each task to keep everything running smoothly during an emergency situation. Finally, once the plan has been developed, the organization must ensure that all staff members know their roles and responsibilities so they can respond quickly in an emergency.
A BCMS typically consists of four key components: risk assessment, business impact analysis (BIA), disaster recovery plans (DRPs), and testing and maintenance procedures. Risk assessment involves identifying potential risks that could affect operations and developing strategies for mitigating those risks.
BIA involves determining which processes are critical to keeping the business running and creating plans for restoring those processes if they are disrupted. DRPs provide detailed instructions on how each process should be handled during an emergency situation.
Testing and maintenance procedures ensure that all system elements are functioning properly and that all stakeholders know their roles in keeping the system up-to-date.
The Business Continuity Management process focuses on ensuring the organization's vital functions are functioning despite an unexpected interruption of operations. Business continuity management aims to minimize disruption to an organization by helping that organization resume its regular activities as fast as possible.
Business continuity systems are the most effective way to ensure effective business continuity. Get information regarding ISO 2301.
Business Continuity Planning
Businesses can develop and improve their business processes and procedures to ensure that an organisation remains operational during a disaster and returns to normal operation immediately. The BCP is the most important component within the BCMS, and ISO 22301 offers guidance for its implementation.
How to define and apply a business continuity management system?
Implementation of business continuity management systems for emergency management has several responsibilities. There must also be a way to determine the business priorities in BCMS. In this way, management determines the critical operations to begin planning the actions.
Almost every actor has a place to consider, and all possible circumstances are analyzed: human resources, technical factors, databases, and space. Once this information has been collected, a plan can be established to return to normal. Depending on how well a company's strategy is positioned and managed determines its success rate (RTO) and RPO.
Be updated, subscribe to the business continuity management system news
Today a company may see a business interruption because of reasons not in its control: technical problems, interruptions, or disruptions in public supplies, disasters, and health emergencies. Businesses use Business Continuity Management Systems to provide businesses with an information system for managing business continuity effectively.
A business continuity system is a tool that helps companies to identify and prevent an event and determines the actions necessary to respond to them. It helps to think about everything relating to risky situations.
ISO 22301: 2019
A recent revision of the ISO 22301 standards has been released: ISO 22301:2019 has been updated. It aims to make ISO standards "simpler and practical". According to the UK Accreditation System, firms can transition to ISO22301:2019 from ISO2301:2018 by April 31 2020.
This deadline is a special exception due to CW19 circumstances. 2019 has been very popular, and changes to old and new versions of standards have been perceived as an overly burdensome task to add value.
ISO 22301: 2012
ISO 2301:2012 has no radical differences from ISO 2301:2019. Both versions require senior managers' participation, and updated models reflect what must remain for BCMS success. Sustainability is easier for users using a business continuity system, such as ISMS online.
The system provides ISO 22301 is an ISO 22301 standard based on ISO 2200. The management systems required by the ISO 22301 management continuity management meant it could cover all organisations.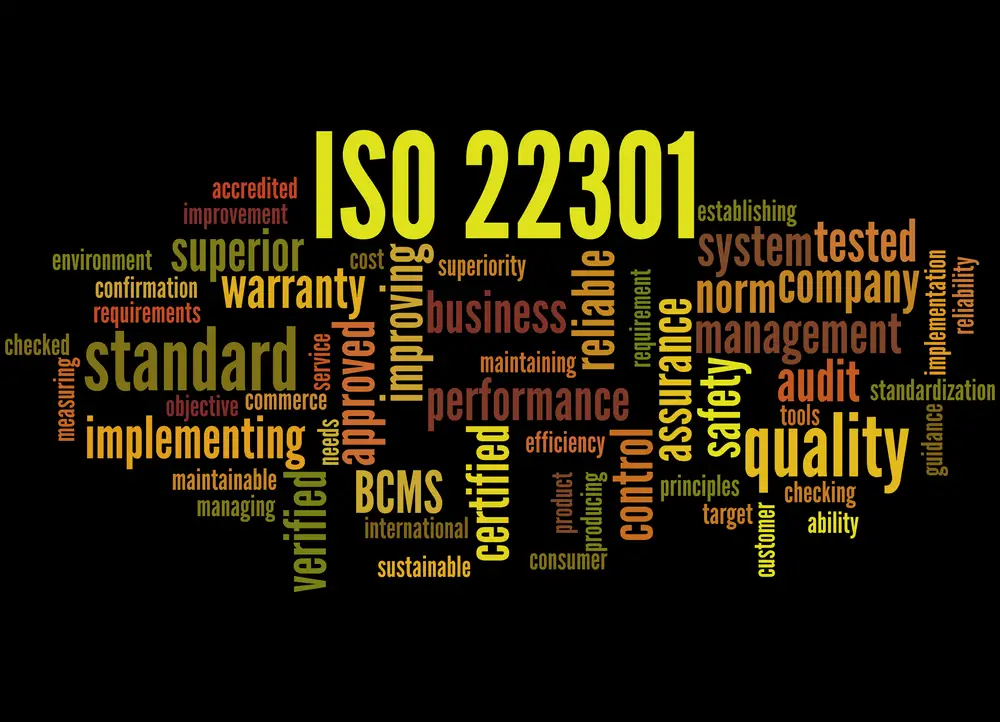 What is ISO 22301, and why do you need it?
ISO 22301, the internationally recognized standard for business continuity Management Systems (BSMS) published by the International Organization for Standardization (ISO). ISO 22301 Standard. ISO 22231 Business continuity management is the only unified framework for new management systems developed in accordance with ISO 23213.
Despite the risks that cyber-attacks and a host of other natural disasters can pose, business continuity management systems are essential. ISO 22301 accreditation guarantees continuity management is done properly. External certification body can conduct certification audit and certifies an organization.
Businesses are required to have an ISO 22301 business continuity management system accreditation to protect their reputations and build organizational resilience. The move protects the brand's reputation and increases its competitive advantages.
ISO 23301 certifies certified companies with an integrated BCMS that can provide rapid & efficient responses for unexpected events. They could therefore keep the business operating simultaneously and continue to offer services when recovering from adversity.
What are the benefits of ISO 22301 certification?
ISO 22301 certification assures organisations that they have established and implemented an effective business continuity management system. This certification helps organizations protect their assets, systems, and processes from disruptions due to unexpected or foreseen events.
The benefits of achieving ISO 22301 certification include improved overall business performance, enhanced customer trust and loyalty, preparedness for potential risks, increased credibility with partners and stakeholders, improved risk assessment processes, and improved cost savings from better incident prevention.
ISO 22301 can also help organizations succeed in a competitive environment by helping them respond quickly and effectively to any disruption of their operations.
Organizations should become certified under ISO 22301 to protect their reputation and strengthen organisational resilience. In return, the company will maintain its brand and increase competition.
ISO 22301 accreditation ensures that the company has an effective and reliable BCMS to respond promptly and effectively to any unanticipated disruption. It is also expected that the company will continue to maintain and continue its operations and provide products and services once it has recovered from adversity.
Active crisis management with business continuity management
Introducing a comprehensive BCM solution and ensuring your success in implementing the product. Our expert instructors coach our BCM officers and can develop test and training strategies.
Our Integrated Risk – Business Continual Management solution analyses various threats and ensures the integration of the BCMS and identified risk.
Preparedness for emergencies
Business continuity planning describes steps required for emergencies as disaster recovery plans. A Disaster Recovery Plan describes the organisation and documentation of businesses affected by disasters to demonstrate how to respond when disruptive events occur.
A disaster recovery strategy begins implementing the plan after a detailed impact assessment that identifies where the greatest effects and consequences have occurred. ISMS Online is an easy-to-use tool to manage disaster recovery plans.
What is ISO 22301 certification?
ISO 22301:2019 Security, Resilience and Requirements – BusinessContinuity Management System requirements are the internationally accepted standard for organizations. International Standards are essential for organisations to react effectively and recover from the disruption a disaster might cause in the event of a disaster.
The ISO22301 certification program provides an overview of companies and services that can address potential threats to business operations effectively.
To gain international recognition and ensure customers' confidence, your company must develop an efficient Business Continuous Availability Management System (BCM). ISO 22301 certification allows you to prevent and prepare for unexpected incidents, respond and recover, protecting all stakeholders.
How BCM can meet legal and regulatory requirements?
BCM helps organizations identify risks that may lead to business disruptions and create plans to address them. Effective BCM plans are based on analyzing possible external events that could disrupt operations like critical it systems.
The increasing amount of legislation also requires organizations to demonstrate some degree of organizational resilience, and implementing effective measures for business continuity could help.
The EU's Network and Information Systems Directive 2018
Organisations providing essential services must implement incident response capabilities according to the requirements in the NISA 2018 Directive. Digital service providers (DSPs) are required explicitly to implement business continuity measures.
However, we highly encourage operators to consider considering BCM measures. Such actions provide a well-defined structure for building incident response measures and effective management.
Business Continuity and ISO 22301 – Preparing for disruption
Download the book to learn about the key components of a successful BCP and BIA. The book provides a brief overview of a BIA-based approach to developing, implementing, and monitoring the business continuity plan.
The NIST CSF (Cybersecurity Framework)
CSF is the framework that allows organizations to assess the five main functions of the framework, all achievable through strong BCM.
Conclusion
A Business Continuity Management System is essential for any organization looking to minimize disruption during an unexpected event. Businesses can ensure that they will remain operational even when faced with adversity by assessing risks, evaluating critical processes, creating detailed DRPs, and regularly testing and maintaining the system. Investing in a strong BCMS now can help your organization stay competitive in the future.
Have you read?
Business continuity management system examples
Elements of a business continuity management system
Objectives of business continuity management system
Differences between RPO and RTO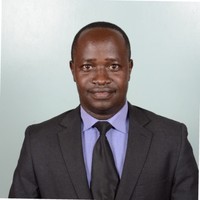 Chris Ekai is a Risk Management expert with over 10 years of experience in the field. He has a Master's(MSc) degree in Risk Management from University of Portsmouth and is a CPA and Finance professional. He currently works as a Content Manager at Risk Publishing, writing about Enterprise Risk Management, Business Continuity Management and Project Management.