Supply chain risk management (SCRM) is a procedure that helps an organization identify, evaluate, and mitigate risks in its supply chain operation. Implementing supply chain risk management techniques may improve the efficiency of operations.
Supply chain management describes the process of transformation of raw materials the organization uses to produce products or services offered by the organization. The functions include risk identification of planning and coordinating procurements, conversions, and logistics.
Supplier risk management is a field of study commonly used by manufacturers, retailers, and government organizations and involves audit vetting and scoring suppliers according to the strategic value brought to operations and associated risk factors.
The end result consists of a comprehensive supplier risk matrix identifying potential risks, the impacts this could have on operations, and a plan for dealing with and reducing potential supplier risk. Supplier Risk Management falls within the larger umbrella of supplier management. Many people confuse the risk management of suppliers with supplier relationship management.
Supply chain risk management is a critical aspect of business that not enough organizations are paying attention to. In order to maintain a successful and smooth-running supply chain, it's important to understand the risks that can impact it and have a strategy in place for managing them. This article will discuss exactly what supply chain risk management is, why it's important, and some of the most common risks faced by businesses today
Why is Supply Chain Risk Management Important?
With the globalization of business operations, supply chains have become longer and more complex. This increased complexity has made supply chains more vulnerable to disruptions. Disruptions can occur at any point along the supply chain and can be caused by a variety of factors, including natural disasters, political instability, terrorism, and cyberattacks.
As a result, it's become increasingly important for companies to have a robust SCRM program in place to protect against potential disruptions. This will increase supply chain visibility of internal and external risks.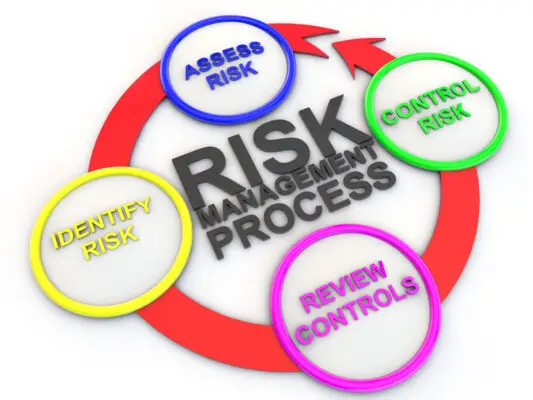 What are the Objectives of Supply Chain Risk Management?
-Ensure the availability of critical materials, components, and products needed to meet customer demand
-Protect against financial losses that could occur as a result of supply chain disruptions
-Minimize reputational damage that could be caused by disruptions in the supply chain
-Increase transparency and communication among suppliers, customers, and other stakeholders
-Improve the overall resilience of the supply chain
-Reduce the impact of disruptions on customer satisfaction levels
Supply Chain Risk Examples
Supply chain risks include many issues with vendors, suppliers, transport agents, resellers, and other third parties. These problems can negatively affect production operations and project development of supply chain operations That can result in problems with quality, accountability, and reputation issues. The list of example supply risks is listed below.
Shortages
This problem may result in the absence of the necessary material for producing the finished product. The shortage can occur in a short period of time due to an unavailable product, or a long time due to the supplier having discontinued the required goods.
Price increases
A risk event of price increases has been due to demand volatility and customs tariffs. Volatility can affect business projections as well as profitability.
Supply shocks
Sudden worldwide or industry-wide supply decline in response to an earthquake, tsunami or other disaster causing disruption to the industry.
Supplier relations
Depending on how long a dispute lasts and the type of litigation it causes the supplier to replace the supplier.
Quality failures
Quality issues occur when certain parts are shipped but don't meet specified specifications.
Types of supply chain Risks
Internal supply chain risks
It describes a supply chain vulnerability factor that you control and can be identified and monitored by using software based on Supply chain Risk Assessment Software, sophisticated analytical tools, and other tools.
While supply chain risks are manageable and externally manageable, these risks may still be unavoidable. This information is very important if you plan to avoid disruptions in any supply chain. Knowledge of possible problem situations can improve your ability to develop supply chain risk management strategies.
External supply chain risks
These global supply chain risks originate outside the company. This makes them harder to predict and often requires more time to deal with than anticipated.
These can include natural disasters, political turmoil, fluctuations in the global economy, and changes in regulations and trade policies. It's also essential to have good relationships with suppliers and have backup plans in case of disruptions.
By being aware of these external supply chain risks and taking steps to mitigate them, a company can avoid costly delays and disruptions to its operations. Additionally, staying on top of these risks can also improve the overall efficiency and profitability of the supply chain.
However, it's important to note that even the best-prepared companies can still face unexpected challenges from external forces beyond their control. The key is to stay vigilant and continually reassess potential risks as they arise.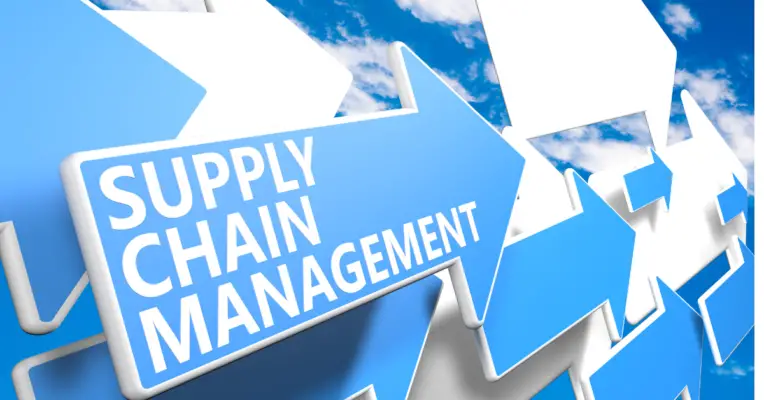 Importance of Supply Chain Risk Management
Supply chain risk management is crucial in today's global economy. Disruptions can happen at any point in the supply chain – a natural disaster, political unrest, or supplier bankruptcy. Without proper risk management, these events can have devastating effects on a company's bottom line and reputation. All risk management process steps are followed when developing a strategic risk assessment exercise.
That's why it's important to incorporate risk management strategies into the supply chain process. This includes tracking key suppliers and regularly evaluating potential risks, as well as creating alternative plans for unexpected disruptions. Adopting these practices can not only protect a company from losses but also improve efficiency and strengthen partnerships. In short, smart supply chain risk management is vital for a successful business operation.
Supply Chain Risk Management is the process of developing and managing strategies for identifying, assessing, and managing the risk in the supply chain. Ultimately supply chain disruption. Supply chain risk management plan need to be developed to mitigate against supply chain disruptions.
The right program will assist with the development of better supply relationships, the prevention of supply bottlenecks, and the compliance of your organization with legal and ethical standards. The management of supply chain risk entails a thorough understanding and a detailed understanding of supplier management.
Benefits of Supply Chain Risk Management Softwares
The global supply chain is constantly evolving and facing new challenges, making it crucial for companies to proactively manage risks. Implementing supply chain risk management software can provide numerous benefits, including improved visibility throughout the supply chain, streamlined communication in the event of a disruption, and enhanced decision-making capabilities.
In fact, a recent study found that 75% of supply chain executives saw improved performance thanks to risk management software. Additionally, this technology allows for a thorough analysis of past disruptions and potential future risks, enabling companies to better prepare for unexpected events. Ultimately, investing in supply chain risk management software can lead to a more efficient and profitable supply chain operation.
Supply chain risk management software offers numerous advantages for companies beyond their intended purpose. Software to manage your supply chain may help you reduce ship times by tracking the production from start to finish. Increasing supply chain resilience.
Moreover, the metrics you can use from these programs can aid your business in achieving its long-term objectives for product volumes, customer satisfaction, and other matters. Many supply chain solutions are flexible and offer a number of functions.
The optimal way to simplify the entire supply chain process is through centralized management from request to delivery. Potential failure points identified by predictive and prescriptive analytics of potential risk factors of business risks. A risk-aware culture of supply chain partners will identify supplier risks.
Supply Chain Risk Management Strategy
Supply Chain Risk Management tools are available to support monitoring supply chain sustainability. The software can help improve order management, delivery, order, and inventory management. Example includes dod supply chain risk management plan strategy.
The increasing need to automate supply chain management. Unfortunately, older methods and strategies are not capable of handling the rapid advances in technology. This type of software gives your company a competitive advantage in an incredibly competitive market. Supply chain risks might be strategic risks when they cause total disruption of an organization operations.
Systematically monitor risks
I've found it very easy and efficient to manage risk management by using an automated supply-chain management system. You will gain confidence, reassurance, and valuable guidance regarding reducing costs for a supply chain operation. Risk management examples of high significant risks must be monitored.
Centralize data
Keeping business data in different systems may be difficult for risk management. To enable data mining and analytics, invest in a complete system for data storage and analysis.
Use PPRR Risk Management Template
PPRR equates to prevention, readiness, and recovery. It is an internationally recognized supply chain management strategy for organizations. PPPR is particularly useful for business continuity plans.
How AI fits into Supply Chain and Supplier Risk Management?
Artificial intelligence is evolving and the latest applications are constantly emerging as a result. It may take some time to adopt artificial intelligence to improve internal processes and speed up your final ROI and thereby increasing your business value and efficiency over time.
Supplier Scorecards and Performance
Using supplier scores can provide strategic management for a company. This ranking will include sustainability, historical performance, strategic value for your business, supplier diversity, and various other factors.
This is incredibly time-consuming work that changes constantly. There is constantly new information. New laws were adopted, new vendors were added, performance or quality issues occurred, or perhaps your company's strategy had changed requiring a new scoring metric.
Crisis management
It is important to understand what disruption will do to build a better procurement management strategy in this situation. If it happens again, you'll have to deal with disaster a second time.
Developing your own plan and leading from the top
A good leader is incredibly important. This applies equally to purchasing. In 2017 a report by our research group said procurement managers could improve on this by gaining specialized knowledge in an increasingly fast-paced environment.
We have seen this happen in 2020, as companies could adapt their business strategy more easily to changing marketplaces. In a rapidly evolving economy, procurement teams need to develop a strategic plan which outlines a clear business objective.
Short term
In a rapidly changing crisis situation, one must set expectations. Here the purchasing managers must establish clear authority and unite the teams around common rules. By making clear rules you will not only stop unneeded spending or outsource purchases, but create an economy for saving.
This rule will vary depending on your organization. We talked to small teams that responded to COVID-19 modifying approval rules and allowing all purchases to be approved directly by the CFO.
Medium-term
The best way to develop an agile response plan is to build resiliency to change the situation. It is not just applicable to agile decision-making as a result of unfolding crises but is also applicable to tools and programs that are implemented for emergent emergence. At midterms chances are you know how badly you are dealing with damage. As you plan the future, you need a quick and efficient approach.
Long term
The longer-term strategy is usually triggered after stability has reached the point where the path for recovery is clear. It is time to start preparing for another possible disruption. A critical issue is removing data silos and increasing accountability within organizations.
It takes accurate and up-to-date data to take swift action during disruptions. This must be managed to promote transparency and establish procedures for data sharing and integrity.
Adapting to your industry
Ultimately, a problem can be solved with any method. Having disasters is incredibly easy. Instead, it is important to consider specific business verticals as well as any nuances. In the COVID-19 cases, the medical field had to respond completely differently from manufacturing or transport. Make sure to look at all possible options when creating a strategy for the future.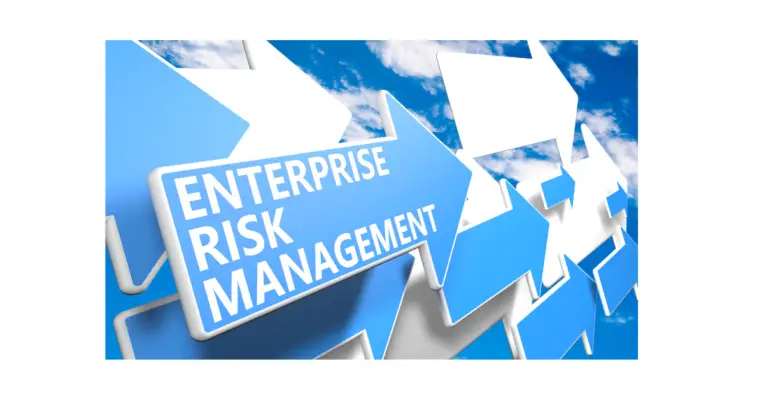 Steps to Manage Supply Chain Risks
Although it's certainly difficult to control supply chain risks, it's very straightforward.
Identify the problem
Identify all risk components of a supply chain. This way you must account for the entire tier one, but ideally, you should look beyond tiers 2 and 3 because this will be where much disruption occurs.
Establishing a particular risk scorecard is important if you are interested in getting a snapshot of each element of risk. You can then develop an integrated solution to monitor & control the supply chain in continuous time and demand risks with their appropriate control risks.
Assessed
So now your information on risks has gotten into your system and isn't yet a useful actionable document. This stage will require analyzing data and assessing the potential risk area. It's crucial to focus on the most crucial things and what has the biggest influence.
To achieve this, it is important for the business to identify all business processes. These are not exhaustive lists so you'll need additional stakeholders for a better idea of your risks. It will then take time to generate a risk assessment matrix.
Mitigating
Identification and evaluation of risks can be very beneficial; however, you'll sit in a corner and have no chance of disruption unless it's mitigated. Generally speaking, the risk mitigation program consists of two parts, the first should also take into account your assessment of the risks.
Data comes in and once it's used, you are ready to use this data to prevent disruption. The next step should involve eliminating sole supplier events, expanding your supplier portfolio by geographic areas, and encouraging or fine-tuning your own processes.
Conclusion
In supply chain risk management, businesses work to identify risks that could potentially disrupt their supply chains and negatively impact their business operations. By understanding the various types of risks and developing plans to mitigate them, businesses can minimize the disruptions to their supply chains and keep their operations running smoothly. Do you have a plan in place to manage your company's supply chain risks? If not, now is the time to develop one.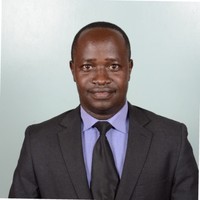 Chris Ekai is a Risk Management expert with over 10 years of experience in the field. He has a Master's(MSc) degree in Risk Management from University of Portsmouth and is a CPA and Finance professional. He currently works as a Content Manager at Risk Publishing, writing about Enterprise Risk Management, Business Continuity Management and Project Management.