In today's economy, having the right supplier risk and performance management (SRPM) tools in place is essential to running a successful business. With SRPM tools, you can accurately measure supplier performance, identify potential risks, and ensure your organization meets its supplier obligations.
Supplier risk and performance management (SRPM) tools provide businesses with a critical way to understand their supplier relationships better while also reducing costs and accruing the numerous associated benefits.
By utilizing SRPM tools, organizations can gain real-time visibility into their suppliers' performance and issue resolution, allowing them to make fully informed decisions. SRPM also enables businesses to improve compliance reduce legal exposure, and boost efficiency through streamlined processes
Strategically manage new supplier onboarding and supplier data. All in all, having the right SRPM tools is key when it comes to managing suppliers, it opens up possibilities for transformative savings for businesses that take advantage of effective solutions.
Let's take a look at how SRPM tools can help your business succeed.
What are Supplier Risk and Performance Management Tools?
Supplier risk and performance management (SRPM) tools are software applications that help companies assess the risks associated with their suppliers and monitor their performance over time. These tools allow businesses to identify potential risks to mitigate them before they become major issues.
SRPM tools also enable businesses to track supplier performance metrics such as quality, delivery times, cost savings, etc., so that they can make informed decisions about which suppliers to continue working with in the future.
At its core, an SRPM tool helps companies analyze the risk associated with their suppliers by tracking supplier compliance with corporate policies and goals. This includes monitoring safety standards, analyzing financial performance, measuring quality assurance levels, and more.
In addition to identifying risks associated with suppliers, SRPM tools also provide organizations with insight into the effectiveness of their supply chain management processes. This reduces compliance supplier risk.
This data enables them to improve their practices over time to become more efficient while reducing costs at the same time and continuously monitor strategic suppliers.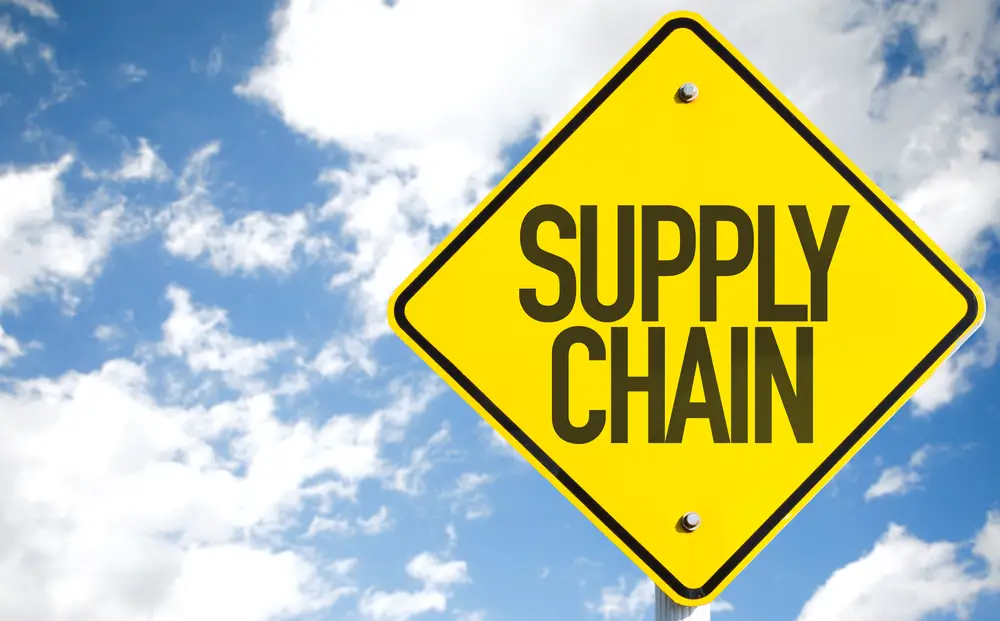 Benefits of Using Supplier Risk & Performance Management Tools
The primary benefit of using SRPM tools is that it gives companies greater visibility into their operations so they can quickly identify any risks or issues before they become major problems. The system also provides real-time analytics that allows organizations to measure supplier performance against expected outcomes so they know exactly where improvements need to be made.
In addition to this increased visibility into the supply chain process itself, some SRPM solutions also allow organizations to track key financial metrics such as cash flow analysis and budget tracking so that they have a better understanding of how much money is being spent on supplies each month and whether or not it is being done within budget limits.
1. Increased visibility into supplier performance: By using a tool to track supplier performance, you can clearly see how each of your suppliers is performing. This can help you identify any potential problems and take corrective action before they cause serious issues.
2. Easier identification of high-risk suppliers: A good risk management tool will automatically identify high-risk suppliers based on factors such as past performance, financial stability, and compliance history. This makes it easier to focus your attention on the suppliers that pose the greatest threat to your business.
3. Quicker response to supplier issues: When a problem does occur with new suppliers, and informed decision-making in all the details of a grc platform mitigation plans is required, organizations can stay compliant.
Overview of Supplier Performance Management Software
Vendor Risk Management Software provides centralized management tools for managing risk data throughout the supply chain. This type of software is designed to onboard suppliers and evaluate, manage and minimize risks relating to vendor relationships.
These technologies are usually known as third-party risks management (TPRM) and
IT vendor management software are primarily useful for companies using third-party providers. VRM software reduces internal supply interruptions caused by unreliable suppliers.
MetricStream provides the Supplier Risk and Performance Solution for Managing Supplier Relationships and Tracking the performance of its customers across multiple channels in measurable ways.
Using the MetricStream system it extends across global supplier networks aggregating and mapping supplier information. This tool helps customers conduct comprehensive assessments and audits of suppliers, resulting in an accurate pool of suppliers of each product type or service type.
Mitigate Third-Party Risk and Address Compliance Requirements Using an Automated Supplier and Risk Management Solution
As companies grow, the risk of working with third-party vendors increases and can result in compliance issues. An automated supplier and risk management solution can help companies maintain control over their vendor programs while ensuring regulatory compliance.
The solution should provide the ability to manage vendor performance, monitor risks, track compliance requirements, and identify areas that need attention. It should also have features such as contract management and automatic alerts for when important documents are due, or responsibility changes occur.
An automated supplier and risk management solution can help mitigate third-party risks by providing a centralized platform to handle all vendor-related tasks quickly and efficiently.
Automate supplier information by controlling and automating category-specific supplier onboarding. Reduce risks associated with nonconformity within the supply chain with the provision of updated supplier information.
Automating third-party risk management systems can be a powerful tool to help bring visibility and control to your organization's compliance requirements. An automated supplier and risk management solution enables an organization to quickly identify, assess and monitor the risks associated with their suppliers.
This solution also provides the ability to communicate potential risks directly to the supplier so that proactive compliance measures can be taken. By using an automated system, organizations can improve their reporting accuracy, reduce costs associated with manual processes, and maintain better control over their suppliers' policies.
In this way, organizations can protect valuable assets from third-party vulnerabilities while still meeting compliance regulations.
Simplify supplier management
Streamline your processes to allow customers to access your information whenever possible. Ask the supplier to log into the supplier Portal to access their own information and accreditations. Your suppliers can benefit significantly if you provide only one of these data to your suppliers on each request.
In addition, vendors may send a list of upcoming lapses to their key documents automatically. Risk management systems for third-party companies are essential to ensure global changes create new opportunities but create risks.
Automated solutions enable companies to build appropriate controls across their supply chain quickly, helping them make sure that only trusted vendors are involved in operations. This helps ensure suppliers maximize performance while maintaining compliance standards.
It also reduces time spent on manual data reviews by auditors. Each vendor also meets a company's own rigid safety specifications and aligns with industry mandates like GDPR. Furthermore, automated systems help automate workflow processes, increasing the speed to market for a wide range of products and services and bringing out business continuity practices.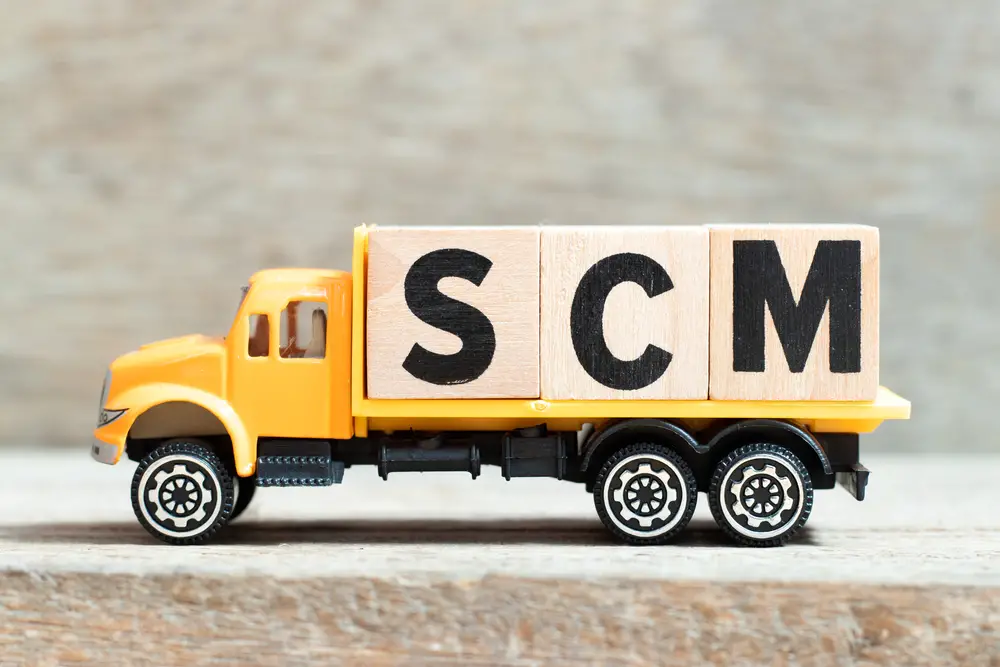 Conclusion
Overall, an effective SRPM system is essential for any business that wants to stay competitive in today's market. By leveraging these solutions for supplier risk management and performance measurement purposes, companies can gain valuable insights.
Operations are running while simultaneously identifying potential risks before they become major issues down the line. As such, incorporating an effective SRPM solution into your business strategy should be a priority if you want to maximize both efficiency and profitability over time!
Supplier risk and performance management (SRPM) tools provide businesses with an easy way to access information about their current or potential suppliers to make more informed decisions about which ones will best meet their needs.
With these powerful tools at their disposal, businesses can reduce costs, improve compliance, and increase efficiency by understanding their supplier relationships over time. If your business is looking for ways to maximize its success, then utilizing SRPM tools is definitely worth considering.
Have your read?
How to mitigate vendor risks and supplier performance
Risk publishing|connecting risk professionals
Federal Supply chain risk management plan
Thirdparty risk management key risk indicators
Third party management driving enterprise
Creating a Supply Chain Risk Management Incident Response Plan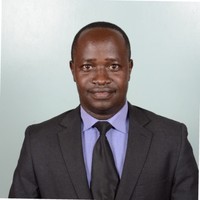 Chris Ekai is a Risk Management expert with over 10 years of experience in the field. He has a Master's(MSc) degree in Risk Management from University of Portsmouth and is a CPA and Finance professional. He currently works as a Content Manager at Risk Publishing, writing about Enterprise Risk Management, Business Continuity Management and Project Management.