This post will take a high-level look at project risk management. We'll explore project risk, why it's important to manage it in your projects, and some common methods for identifying and mitigating risks. By the end of this post, you should have a good understanding of the basics of project risk management and be able to start incorporating risk management into your projects.
Project risk is any uncertain event or condition that could positively or negatively affect the outcome of your project. Risks can be caused by internal factors (such as changes in scope or resource availability) or external factors (such as weather conditions or economic conditions). Either way, it's important to identify risks early to plan for them appropriately.
There are several different types of project risks that you may encounter, but they can generally be classified into four categories: cost, schedule, performance, and technical.
Cost risks are typically related to increases in costs for materials, labour, or other project expenses. Schedule risks can arise from delays in receiving materials or approving designs, often leading to cost overruns. Performance risks can occur when the final product does not meet customers' or stakeholders' expectations. Technical risks usually arise from problems with the design or implementation of the project.
Project risk management is important because it helps you proactively identify and plan for risks before they happen. Risk management importance in project management allows you to take advantage of opportunities that might otherwise be missed if you're not monitoring for them.
Risk management is a critical part of successful project management, but it's often one of the most overlooked aspects of the job. This is likely because many view risk management as too time-consuming or expensive. However, this isn't always the case—even when it is, the benefits of proper risk management usually outweigh the costs. Role of project manager is crucial in risk management thus project risks.
There are many different methods that you can use to identify risks in your projects. Some common methodologies include interviews, questionnaires, focus groups, the Delphi technique, brainstorming sessions, and root cause analysis. Once you've identified potential risks, you need to evaluate them to determine which ones are most likely to occur and which ones would have the biggest impact on your project if they did occur.
The next step is to develop a plan for mitigating each risk. This plan will vary depending on the type and severity of the risk—but some common mitigation strategies include insurance, bonding, contingency contracts, Letters of Credit (LOCs), performance-based contracting, change orders/change controls, and away days/retreats.
The risk management process comprises five steps: identified, analyzed, evaluated, treated or monitored all key elements in a risk register. Risk is mitigated if you avoid, accept or reduce the risk or transfer. Project Risk assessment is done to classify risks into various categories.
Risk categories refer to an advanced classifying of project management risk in general. There are two main risk types: business risk and project risk, which are divided into subcategories. Categories of risk cover both external and internal risks.
This group of risk categories is separated at the various stages in the categories, namely financial risks, strategic risks, performance risks, or external risks. At the project levels, risks may originate from financial decisions, project management strategies, and project performance.
Project risk is an inherent and unavoidable part of project management. No matter how well you plan or thoroughly prepare, risks will invariably crop up during the life of a project. To mitigate these risks, it is important to understand what they are and have the plan to deal with them when they arise. This article will explore the nature of risk in project management and offer some tips for mitigating its effects.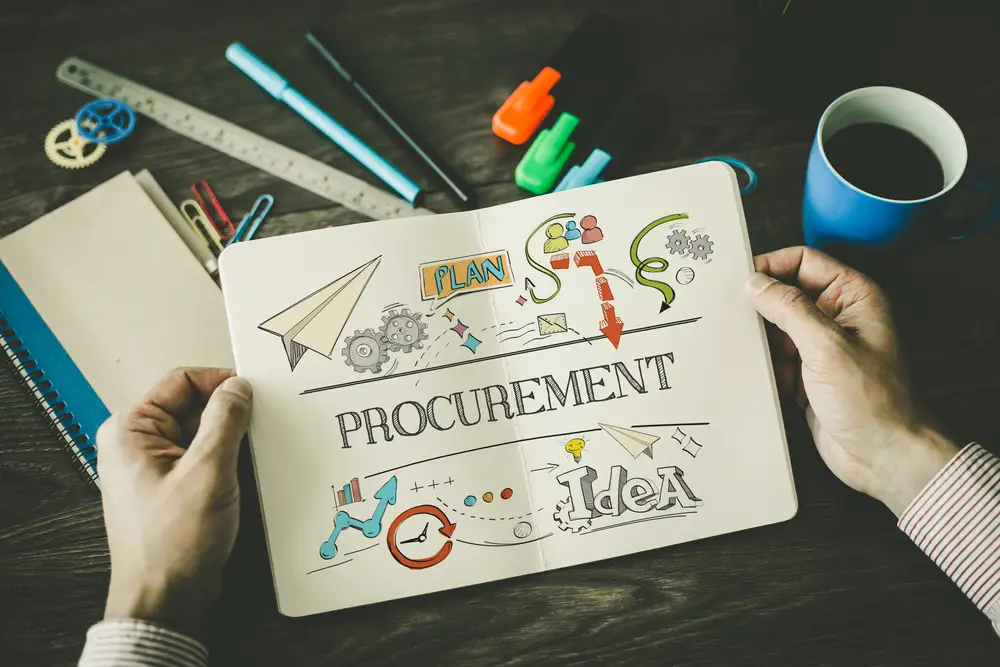 What is Risk Management in Project Management?
The risk of unforeseen events is the potential event affecting projects whether positively or negatively. Risk management focuses on identifying events before or after they take place. Symptoms of health issues can be categorized as sickness, inclement weather, unexpected expenses, and transportation delays. Every project involves risk. Project management consists of taking risks and managing them in a way that demonstrates an essential skill set for a project manager. Risk affects most projects in the following ways:-
Time crunch
Time risk, also referred to as schedule risk, in the project is a risk if a project requires more time to complete than anticipated. Earlier deadlines can hurt your performance and the budget you have. These are some common problems for project managers. Oftentimes it is difficult estimating how much time/resources it takes to complete the entire project during the planning phase / initial design phase for the project.
Stretched resources
Resources are often unavailable when completing a project is impossible or unnecessary. Resources can be time, skill, money, and tools. As a project manager, the task of purchasing resources is to notify the project team of the status of the resources. Mitigate risk through an organization's risk mitigation strategy, especially operational risks.
Resource allocations are typically 2-3 months before projects are planned, depending on the size. How can you minimize resource strain? An allocation plan is intended to maximize the effectiveness of team resources to achieve team goals.
Lack of clarity
Defining deadlines may result in miscommunication by stakeholders. This can result in a loss of visibility due to slack work budgeting, a failure to meet project deadline changes or a need for project direction. Identify and correct the reasons for an unclear project risk management plan.
Common Mistakes in Project Management and why they are Dangerous
Modern businesses have learned to be cautious about taking risks. Often project managers are a project planning team, and they need the ability to balance their resources and plan risk assessments around them. So implementing your plan protects the company from unauthorized activities and increases the cost. The risk management team works to identify events that can negatively impact overall project results and performance.
Low performance
Performability problems occur when projects are not performed as anticipated. While you can't determine what causes poor performance, you can identify projects that are at risk and find ways to reduce these problems.
Examples of this are time constraints and miscommunication between teams. How do I minimize my poor performance? It's easy to follow processes in real time, develop projects efficiently, and encourage communication between teams of all levels.
High costs
Cost risks arise in projects that are over budget. Costs can occur due to an unsatisfactory or inadequate budget during development. Often, your project can be finished on an under-budget basis.
However, the process helps determine the exact project costs to anticipate. How do you avoid a higher price? To minimize the costs, you may be liable for. It is important that your plan is consistent with your budget.
Low sales performance
Poor sales results are risky for businesses. In case of lower sales figures or poor sales strategy, the company leader may decide to modify the project's direction or cancel it totally from its original plan. Imagine small-town eateries with special menus from chefs.
The chef aims to imitate a variety of fine dining dishes from the larger metropolitan areas nearby. Their regular menu does not change, but they invest time in creating new dishes, preparing ingredients for testing batches and designing new menu designs. The newly developed menu is innovative but unpopular amongst the restaurant's regular audience.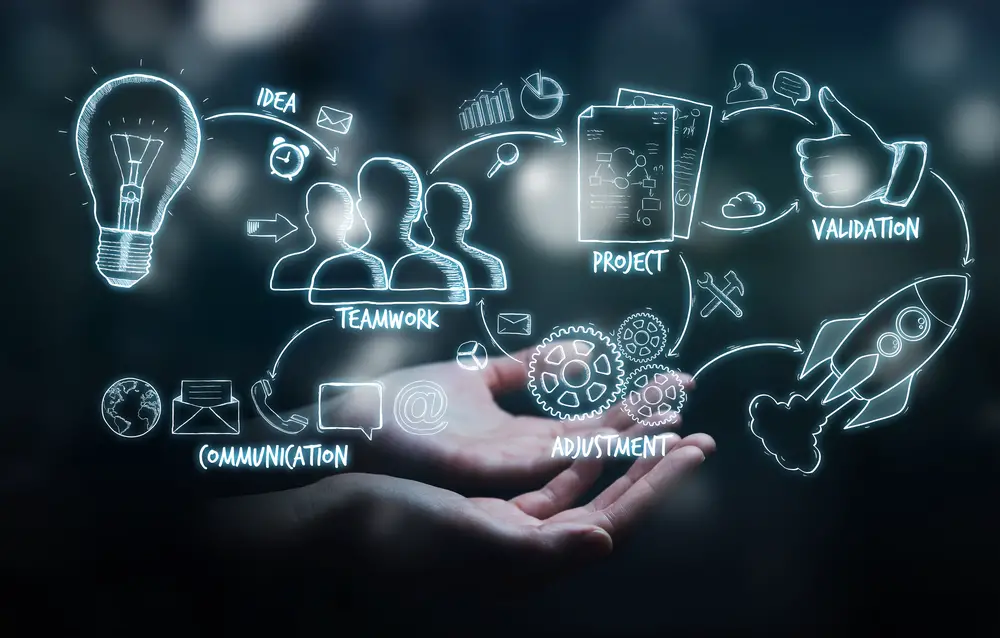 Categories of project risks
Not every project risk can threaten to wreck the project completely and are nevertheless important. Some typical project risk includes scope creep, low sales results, ineffective project management, and IT and construction risk.
Whenever feasible, project managers should work towards limiting risk. However, several risks can quickly become major threats.
External hazards
External risks cannot be predicted, and you may be tempted to mitigate these effects if necessary. Fires and flooding could delay project plans and result in delays and injury. Install security precautions to reduce its impact.
Imagine Florida companies with manufacturing facilities. This corporation is planning to anticipate bad storms during Hurricane Season. The company has a complete evacuation plan for the employees, an operational Continual Use plan and a plan to move critical equipment further into the ocean if the storm occurs.
Construction risks
Construction is a costly and lengthy process which involves numerous risks. Building projects with no risk mitigation strategies are costly for builders. Bloom outlines the situation affecting his business approach to construction projects. He says that the large construction project continues to grow with the retailer's clientele.
IT risks
Technology's complexity can cause various risks if the conditions change. IT risks revolving around collecting, storing and protecting information. He described how the company's risk management process helped him prevent potential problems. One employee left during a project.
Scope creep
Scope creep occurs when a specific objective in a specific project is unclear. The most effective approach is to communicate a project's roadmap with stakeholders. The stakeholder may attempt to modify their requirement in the mid-project. Achieving a project scope and communicating it to stakeholders at the start will reduce scope creep if needed.
Operational changes
Operational Risk affects business processes and team members. It is possible to have these situations causing distractions, altering the workflow and possibly affecting timelines. How can you minimize the effects of unforeseen operational incidents? Get your team ready in time for upcoming changes with team meetings, scheduling programs, or additional workshops.
Learn how to manage risk in your project
Although no project is without risk, there are steps you can take to manage risk and ensure the success of your project. The first step is identifying which risks are most likely to occur and which would impact your project.
Once you have identified the key risks, you can develop a mitigation plan. For example, if you are worried about a key supplier going out of business, you might choose to diversify your supplier base or build up inventory levels.
Managing risk involves multiple components, including an effective strategy and procedures that are necessary for assessing risk.
Most Common Project Risks
In today's business world, businesses must take risks to achieve their targets. Many risks are involved with each project, but some are more common.
Schedule Risks
Schedule Risks: the risks associated with activities taking longer or not planned are usually the result of ill-planned activities occurring. There is a strong correlation between this risk and cost because a slippage on schedule typically raises the cost and delays the project's outcomes, even if the result positively impacts the project's outcomes.
Time causes delays and results in lost competitive advantage. Schedule risk leads to cost risk since longer project costs are higher. This could lead to performance risks, causing the failure to complete the expected mission within an agreed timeframe.
Performance Risks
Performance risks are risks that a project may have less than satisfactory output consistent with a project specification or specification. This is a common risk attributed to the parties involved. A project team can deliver projects within their budgets and timeframe but does not produce results, thus a performance risk.
Performance risks can cause costs and schedule risks based on team performance which increases the cost and duration of a project. The firm also lost time and money on an unsatisfactory product.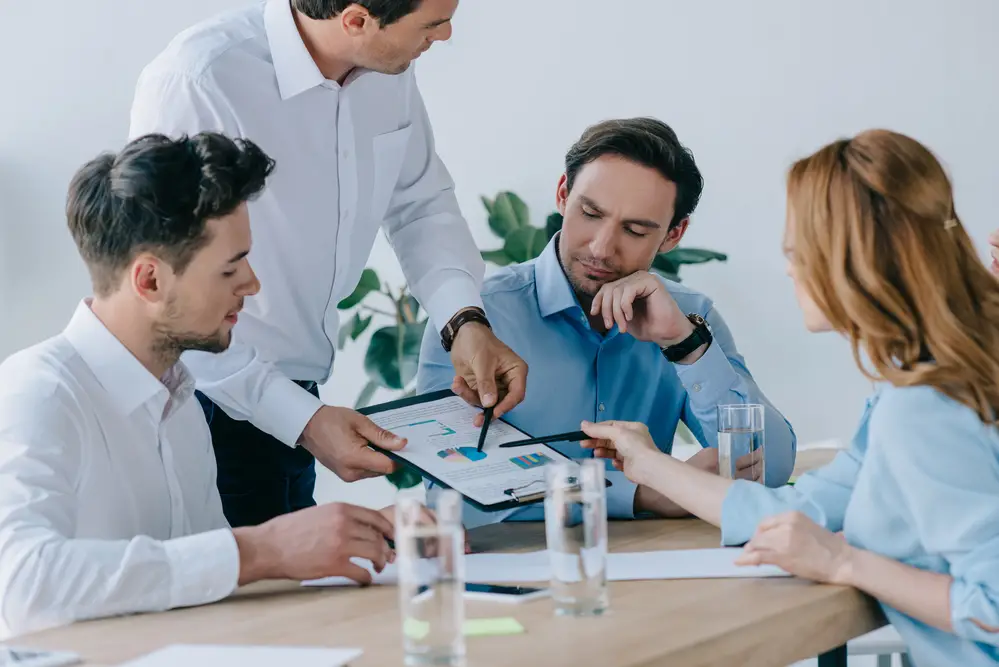 Project Deferral Risk
Project Risk is a significant risk, as is the project delay risk. Project delay risk is a risk that can occur in the absence of a project. Similar to project risk, these risks arise from any source of risk. Often this happens when only limited opportunities are provided to carry out a project.
Currently, if no projects are planned, it creates an unnecessary risk preventing future effective execution. Project risk consists of internal risks related to successful project completion and risks not within the team's control.
Cost. Risk
Cost risk represents increased project costs. There will be the potential cost overflow of funds to complete this project. Cost risks are often associated with poorly planned budget planning, inaccurate estimations, or scope creep. The dangers can be even more severe in a project where a client has a lot of funds. Cost risks include scheduling and performance risks.
Legal risks
Legal risks can arise due to the legal obligation to perform certain functions. This is usually due to contract risk and legal battles brought against an organization. Legal matters can be legal risks. They are usually unexpected and can occur due to government policy, business competitors' or workers' actions. Learn how we deploy risk-management systems.
Market risks
Market risk includes competition, currency exchanges and commodities, rates, risks and liquidity and credit risks. Planning for market risk is challenging and demands expert guidance. However, a good economic strategy will also protect the company's interests.
Strategic risks
Strategy risks refer to performance risks. The error occurs when the plan doesn't work as planned. Using Project management software can provide a good way to avoid the need for an individual to manage the project.
Conclusion
Project risk is any uncertain event or condition that could positively or negatively affect the outcome of your project. Risk management is the process of identifying risks early so that you can plan for them appropriately.
Monitoring and managing project risk is a vital part of successful project management—but it's often one of the most overlooked aspects of the job.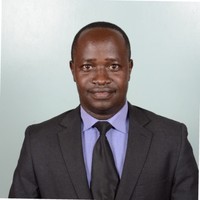 Chris Ekai is a Risk Management expert with over 10 years of experience in the field. He has a Master's(MSc) degree in Risk Management from University of Portsmouth and is a CPA and Finance professional. He currently works as a Content Manager at Risk Publishing, writing about Enterprise Risk Management, Business Continuity Management and Project Management.