The salary of a construction project manager can vary widely depending on factors such as the size and complexity of the projects they manage, their level of experience, and their location. Some figures include:-
Entry-level construction project managers can expect to earn somewhere between $60,000 to $80,000 per year.
Mid-career construction project managers earn between $80,000 and $110,000 annually.
Senior or highly experienced construction project managers can earn $110,000 to $150,000 yearly.
Construction project managers are critical in overseeing the planning, design, and execution of construction projects. They are responsible for ensuring that projects are completed on time, within budget, and to clients' satisfaction.
One important factor that individuals considering a career in construction project management may want to consider is their earning potential. While salaries can vary depending on factors such as education level, experience, location, and industry specialization, it is possible to earn a competitive salary in this field with the right qualifications and skills.
In this article, we will explore how much construction project managers make on average in the United States and discuss some tips for maximizing your earning potential as a construction project manager.
Factors that Affect Construction Project Manager Salaries
Various factors, such as experience, location, education level, and type of construction project, can significantly influence the salary of a construction project manager. One key factor that affects salary is job responsibilities. Construction
Project managers oversee all aspects of a construction project from start to finish. This includes managing budgets, schedules, and personnel and ensuring compliance with safety regulations. The more complex the job responsibilities are, the higher the salary.
Another important factor that influences salaries is industry experience. Construction project managers with several years of industry experience tend to earn higher salaries than those just starting out in their careers.
This is because experienced professionals have developed a broad range of skills and knowledge that they can bring to any project. In addition, they have established relationships with clients and other stakeholders in the industry, which can be invaluable in securing new business opportunities.
The location also plays a significant role in determining construction project manager salaries. Salaries tend to be higher in urban areas with high demand for skilled professionals due to increased competition between companies vying for projects.
Furthermore, cost-of-living differences across regions can impact how much companies are willing to pay their employees.
As such, it's essential for individuals considering this career path to research these variables before deciding which path suits them best since they play an essential role in compensation packages offered by different employers within the sector.
Average Salary for Construction Project Managers in the United States
The median annual salary for professionals overseeing construction projects in the United States falls within the range of $70,000 to $120,000. This figure varies depending on several factors such as location, level of experience, and education.
For instance, project managers working in major cities like New York or Los Angeles tend to earn higher salaries than those working in smaller towns due to the cost of living differences.
In addition to base salary, construction project managers are often offered job benefits such as health insurance, paid vacation time, and retirement plans. These benefits can add significant value to an employee's overall compensation package.
Furthermore, some companies may offer performance-based bonuses or profit-sharing options to increase a manager's earning potential further.
While many employers have set salary ranges for their employees based on experience and industry standards, there is always room for salary negotiation.
Construction project managers who possess strong negotiation skills coupled with relevant certifications and qualifications may be able to secure higher salaries than their counterparts with similar levels of experience.
It is essential for individuals interested in pursuing a career in this field to conduct thorough research on typical salaries and compensation packages so that they can make informed decisions when negotiating job offers.
Tips for Maximizing Your Earning Potential
To optimize their earning potential, individuals pursuing a career in the construction project management industry should consider obtaining additional certifications and qualifications. These professional development opportunities can enhance their knowledge and skills, making them more valuable to employers.
Some examples of relevant certifications include the Certified Construction Manager (CCM) credential offered by the Construction Management Association of America (CMAA) or the Project Management Professional (PMP) certification from the Project Management Institute (PMI).
In addition to obtaining certifications, construction project managers can maximize their earning potential by utilizing effective negotiating tactics. This involves being prepared with data and facts that support your position, understanding your worth and the market demand for your skills, and being willing to walk away from a deal if it does not meet your expectations.
Negotiating salary increases during performance reviews or when accepting a new job offer can significantly impact overall earnings.
Finally, networking with other professionals in the industry can also lead to increased earning potential. Building relationships with contractors, architects, engineers, and other industry experts can provide access to new opportunities and potentially higher-paying projects.
Attending conferences or joining professional organizations such as CMAA or PMI can provide networking opportunities and access to educational resources that can further enhance one's qualifications in construction project management.
Job Outlook for Construction Project Managers
The employment prospects for individuals pursuing a career in construction project management are expected to remain favorable, with projected job growth of 10% from 2018 to 2028, according to the Bureau of Labor Statistics.
This rate is higher than the average for all occupations, which bodes well for those looking to enter this field. Factors contributing to this demand include a growing population and an increased need for infrastructure maintenance and upgrades.
However, competition for positions may be intense due to the high earning potential associated with construction project management. Work experience can play a significant role in landing a job, as employers often prefer candidates with previous experience in the industry.
Additionally, staying up-to-date on industry changes and technological advancements can help set candidates apart from their peers.
Given the strong industry demand and positive job outlook, pursuing a career as a construction project manager can be an attractive option for those interested in this field. Individuals can position themselves competitively within this growing workforce sector with dedication and continued education and training.
The future outlook for construction jobs
Demand for construction project managers is expected to grow by 10% over the next decade, which is faster than average compared to other occupations. This is due to the continued growth of the construction industry and the need for skilled professionals who can manage complex projects.
One important aspect of success in this profession is networking. Building relationships with clients, contractors, suppliers, and other industry professionals can help project managers secure new business opportunities and advance their careers.
Negotiation skills are also essential as project managers must often work with multiple stakeholders to reach agreements on timelines, budgets, and scope of work. Effective communication and collaboration are crucial when working with such diverse groups.
Those interested in pursuing a career in construction project management should consider the job outlook and industry growth potential. Additionally, they should develop their networking skills and negotiation abilities to ensure success in managing complex projects involving various stakeholders.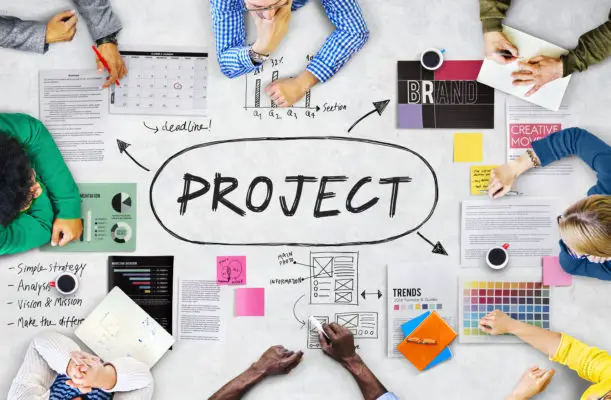 Frequently Asked Questions
What are the specific types of construction projects that tend to pay project managers the highest salaries?
The top-paying construction projects for project managers depend on multiple salary factors, such as complexity, scope, location, and budget. Large-scale infrastructure projects, commercial buildings, and high-end residential developments offer the highest salaries due to their size and demands.
How do job responsibilities and duties vary for project managers in different construction industries?
Job responsibilities and duties for construction project managers vary across industries, with different industry demands influencing required skills. Salary comparison shows high-paying industries include oil and gas, power generation, and pharmaceuticals.
What are the most common career paths for construction project managers, and how do these paths typically impact salary potential?
Industry trends influence career advancement for construction project managers. Common paths include specialization in a specific area, obtaining advanced degrees or certifications, and transitioning to higher-level leadership roles. These paths can impact salary potential.
Are there certain regions of the United States where project managers can expect to earn higher salaries than in other areas?
Salary trends for construction project managers vary by region in the United States. A job market analysis reveals that areas with high demand for construction, such as California and Texas, often offer higher salaries than regions with lower demand.
What are the most valuable skills and qualifications that project managers can acquire to increase their earning potential in the construction industry?
Project management certifications and negotiation skills are two valuable qualifications that can increase a construction project manager's earning potential.
These skills enhance the ability to effectively manage budgets, timelines, personnel, and resources, resulting in successful project completion and increased profitability for employers.
Conclusion
Construction project managers play a crucial role in overseeing construction projects, ensuring that they are completed on time, within budget, and to the satisfaction of clients.
The amount these professionals earn depends on various factors such as their experience level, location and education.
Based on research, the median annual salary for construction project managers in the United States is approximately $97,000. However, salaries can range from as low as $50,000 to over $150,000 depending on several factors, including years of experience and location of employment.
Factors such as qualifications and certifications can also impact their earning potential.
To maximize earning potential in this field, obtaining relevant credentials through advanced education or certification programs is essential. Additionally, gaining extensive experience through internships or entry-level positions can help build a strong foundation for career advancement opportunities within the industry.
The overall job outlook for construction project managers seems excellent, with a projected growth rate of 10 per cent between 2018-2028, according to Bureau of Labor Statistics data.
This growth rate is higher than average compared to other occupations making it a promising career path for those interested in pursuing it.
Several factors affect how much construction project managers make; proper training and experience are key components for maximizing earning potential in this field.
Through consistent dedication towards skill-building, professional development opportunities, and positive job growth projections, becoming a successful construction project manager is achievable with hard work and determination.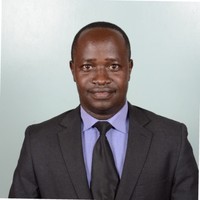 Chris Ekai is a Risk Management expert with over 10 years of experience in the field. He has a Master's(MSc) degree in Risk Management from University of Portsmouth and is a CPA and Finance professional. He currently works as a Content Manager at Risk Publishing, writing about Enterprise Risk Management, Business Continuity Management and Project Management.