A business continuity plan is one of the most important steps for a business to take to ensure that it can adapt to any unexpected disruptions. Every business needs to have a plan in place to survive and thrive.
That plan is called business continuity planning, and it involves essential steps that need to be taken to ensure success. In this blog post, we will discuss what those steps are and why they are so important. Business continuity planning includes such steps as:
1. Identifying critical business functions and resources needed to continue daily operations.
2. Analysing potential risks that could disrupt those processes and resources.
3. Develop strategies to mitigate threats and respond to crises.
4. Creating a plan of action outlining each team member's roles and responsibilities in a disaster situation.
5. Testing the plan regularly to ensure it remains valid and up-to-date.
6. Training employees on how to respond in an emergency so that they understand their duties and tasks if an incident occurs.
7. Establishing an effective communication strategy for keeping all stakeholders informed during times of disruption or crisis situations.
A business continuity program does take much time and requires many employees. Business continuity plans are robust and should address every essential business process and ensure the operation of the business.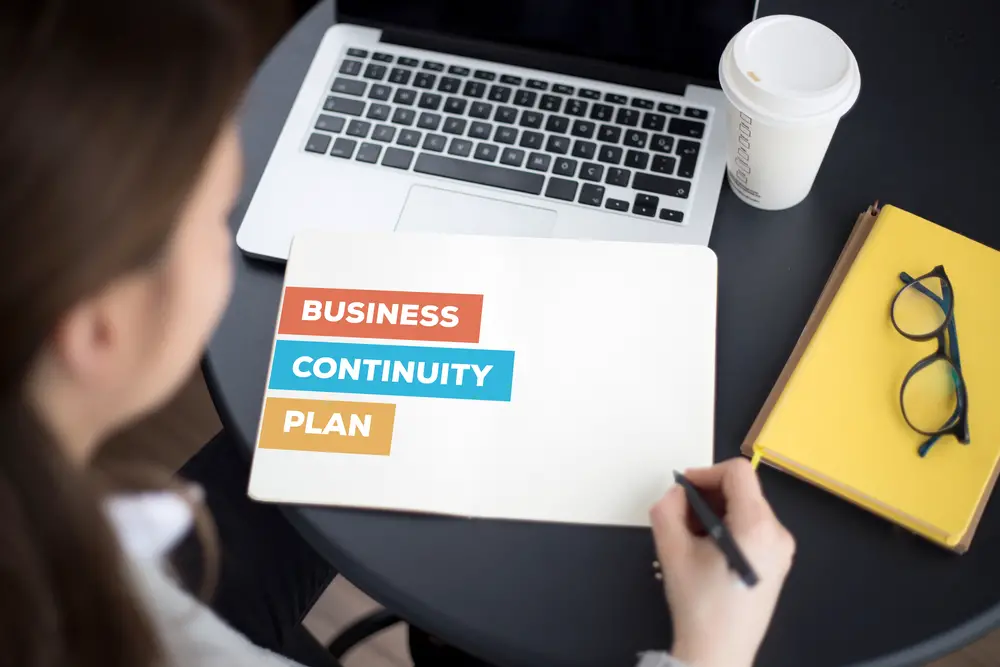 Identify the goals of the Plan
Business continuity management for a business typically includes more extensive functions than an IT department and covers many business functions such as HR, Product Development, Sales / Marketing, Operations, Public Relations, and many more.
Identifying the company's goals and objectives is vital for developing a business continuity strategy. Identifying goals helps assess risk and helps develop a recovery strategy.
Identify core business functions
Identification of business services is crucial to defining the business continuity program. The core business services included within the plans are those departments that support your business during disasters or emergencies. The identification is through business impact analysis bia.
Thus, the selection of departments is important according to the nature of a business; for example: During e-commerce planning, some business functions are required to meet orders and fulfill shipment timescales, Inventory management, Supply chain administration, eCommerce platform functionality, and Customer Service.
Establish Emergency Preparedness Team
It is vital a team of trained professionals can mitigate the risks of a crisis situation. Emergency team formation is important because successful business continuity plans depend greatly upon the skills of the team members.
Select leaders, managers, or other people that you believe could be valuable in all aspects. Make sure several leaders formulate plans for the implementation as needed. The group will be responsible for the project's progress and make valuable decisions as needed.
Measure Risk Assessment and Business Impact Analysis
Risk Assessment is a vital part of the business continuity strategy that covers business risks that may arise during emergencies. Business continuity plans should be conducted based on the type and nature of threats to allow effective operation during disasters.
Identifying possible risks or threats to a business and its analysis will allow for the plan's modification or reduction. It should be documented correctly to ensure an effective business impact evaluation. A disaster recovery plan will assist in maintaining business functions and critical functions.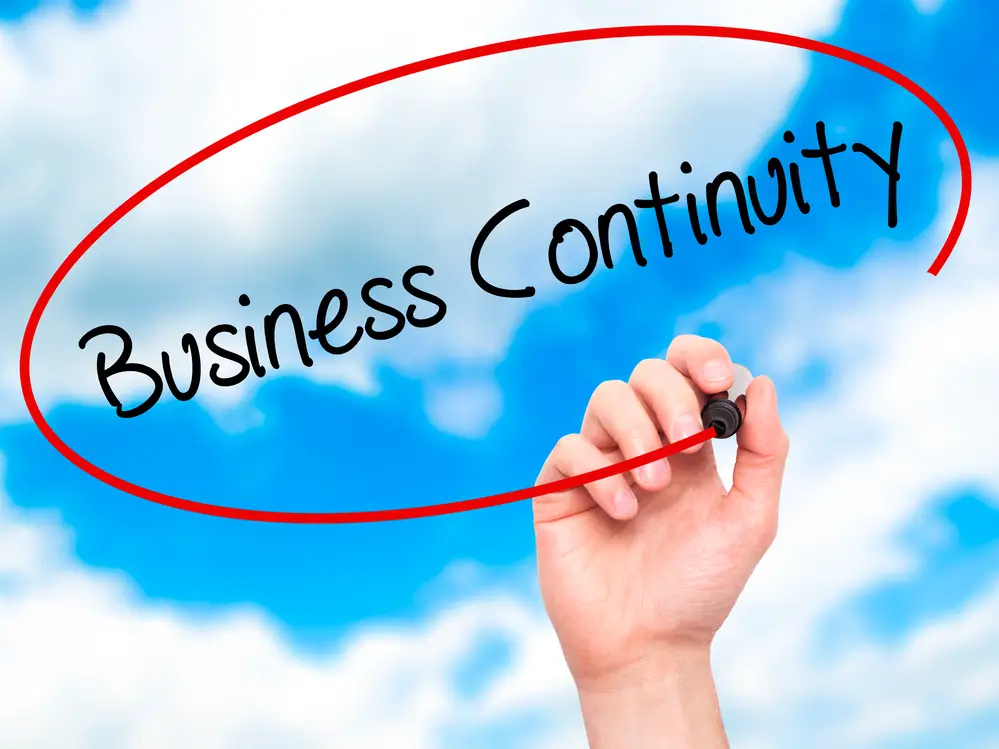 Address every business function
The key departments for business continuity should be addressed when designing an effective strategy. All core business functions must be prepared to be fully functional. These business processes must include how you can handle orders, deliver products, and keep inventory and supply chains intact.
All departments should use different plans to assist the departments when they have one plan which fails to perform. Therefore identifying risks is vital to preparing an effective business continuity strategy.
Review The Plan Thoroughly
No business continuity plan is completed unless you review and adjust it appropriately. The plan should be flexible and allow for removing something at a given time. You must ensure that you have documented crisis policy creation.
Levels of business risk financial resources that can be tapped during the disaster, and communications with staff during a disaster or outside communities that can help. Forming such plans allows businesses to operate error-free during a disruption.
Identify Your Risks
The first step of any business continuity plan is identifying potential risks your business could face. These risks could include natural disasters, cyber-attacks, pandemics, or power outages.
It is important to consider external and internal risks when creating your plan—and ensure you're prepared for the worst-case scenarios. Once you have identified all the potential risks, it's time to create strategies for mitigating them.
Develop Strategies for Risk Mitigation
The second step of your business continuity planning process should be to develop strategies for risk mitigation. This means coming up with ways to reduce the impact of these risks on your business operations.
These strategies can range from implementing backup systems for data storage or setting up secure networks and firewalls against cyber-attacks to developing plans for remote work or alternative locations in case of an emergency. It is also important to consider how you would communicate with customers during a crisis and how you would handle customer inquiries while working remotely.
Test Your Plan Regularly
The third step in business continuity planning is testing your plan regularly. Testing should be done regularly—at least once every six months—to ensure everything is still up-to-date and working as expected.
This way, if something happens, you know that you'll be able to respond quickly as needed without wasting precious time trying to get back up and running again.
Establish the Fundamentals of Business Continuity Planning
Most business continuity planners have a different view of what they plan to do. Your company needs to get started with some basic principles.
Who will be responsible for creating and activating the plan?
Business continuity plans involve a number of roles and responsibilities. All the roles of executive management ensure that the business continuity program is aligned with the business objectives and that the business unit planner actually works on the plans.
Depending on your role or responsibilities in the plan, you should first figure out who is affected. You also have to decide who can activate a plan. It depends very much upon business culture.
What resources are available for Business Continuity Planning?
Occasionally your business continuity plan will require creating new capabilities to improve performance. Several companies must decide whether risk or disruption can be offset in terms of resources available to invest in their business continuity plan.
In some cases, a company may choose to buy spare parts to build new redundancies, while another company has other resource capabilities.
Steps to Creating a Robust Business Continuity Plan
Developing effective BCPs is very much work and essential for running a strong business. Those who manage successful business continuity plan are responsible for taking them seriously as if they are business plans.
Understand the risks to Your Company's
After forming an integrated continuity management team, a business impact analysis (BSA) must be performed. It is a method used in business to identify the risks of financial results, operations, supply chains, reputation, and employees.
This is a good way to determine risk. It is best if you brainstorm on some threats and potential risks. Discuss the possibility of the risk mentioned earlier. Don't underestimate the importance and time needed. BIAs usually consist of questionnaires that collect all the relevant data.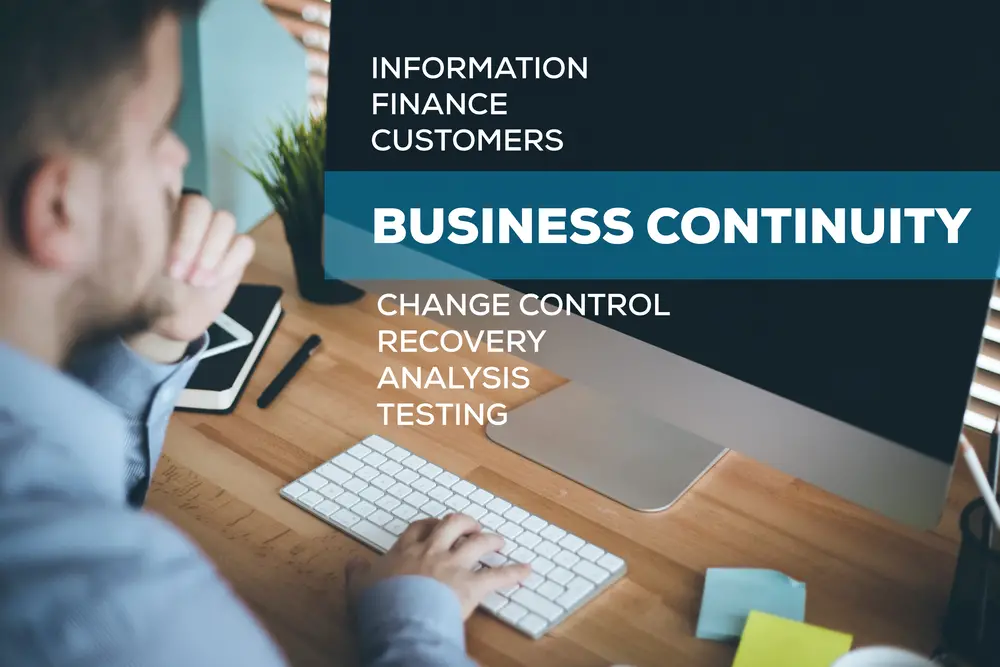 Assemble a Business Continuity Management Team
Your workforce reflects your goals for continuity, as well as the size of your firm. The best BCP must describe the necessary tasks your workforce must do in an emergency situation, as to communication techniques and the timeframe in which the IT infrastructure will require a response.
The business continuity team prepares standards for the project and trains more team members. This will also identify measurable processes that could help increase project progress.
Ensure the safety and well-being of your employees
Rethinking your normal company environment and minimizing interruptions requires a delicate balance. In some situations, telecommuting is not feasible. You are prepared to wear protective equipment when your workers contact you personally.
Implement recovery strategies
After the disaster occurs and the financial loss grows, it can be difficult to recover without a BCP. Consider the following questions while discussing the options for your company.
Benefits of Business Continuity Planning
Business continuity plans are important in every business, disruption is costly, and the reason for this is: We've seen anything from a DDOS attack which has your website closed for the evening to warehouse fires causing massive losses of products or a supply chain disruption preventing your products from getting there quickly.
A lack of planning can result in losing confidence among customers and team members. What is important to have continuity planning in place is its primary advantage.
Protect your supply chain
The supply chain has many facets that exemplify this saying "Keep the eggs separate." Many reasons often cause problems in the supply chain. Pandemics could shutter factory operations.
Or natural disasters may impede transport in important geographic places. An adequate program will outline the options available to avoid supplier chain issues.
Reduce financial risk
It is important for business managers to know what to do immediately if the business is disrupted. The longer the downtime, the higher the risk of loss. You can minimize your financial risk involved losses by selecting the right plan. Business partners will be able to recover functions if you want them quickly.
Gain competitive advantage
When a disruption affects many businesses, it can greatly help show customers the best of their business. Likewise, in crisis situations, consumers watch brands carefully. Quick action is important because it increases your credibility with your competitors.
Maintain business operations
When your business runs smoothly in an emergency, you can minimize losses and encourage stability to your team members and customer base. It's important for the human resources department to develop strong relationships.
Build customer confidence
Your customer wants to be able to respond quickly, so they'll continue to expect the quality service you provide to their brand. When disasters happen, consumers look to brands that respond to public events and how weather internal storms.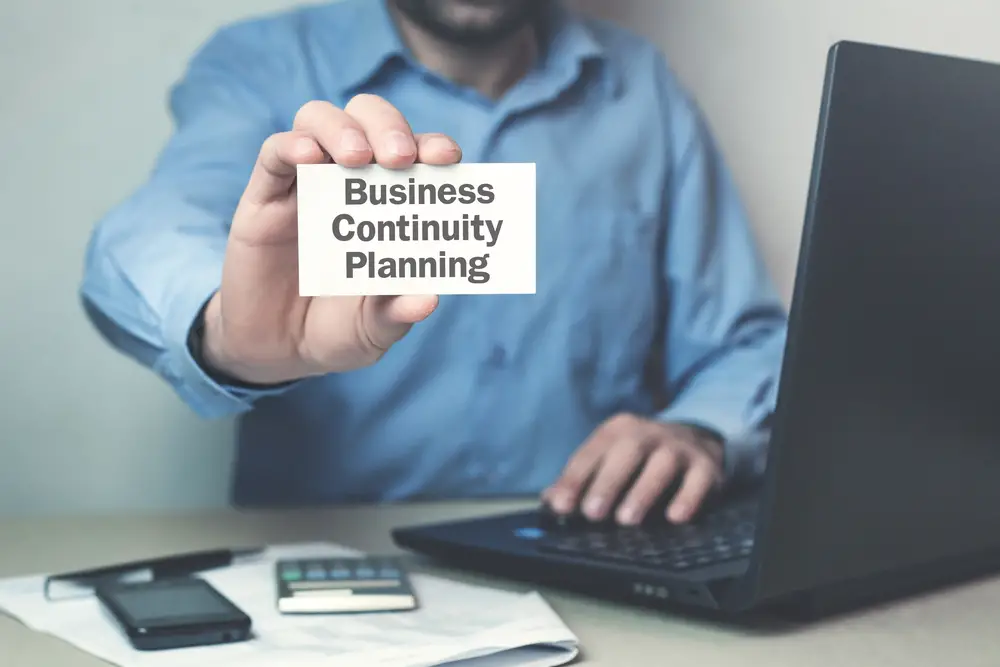 Conclusion
A well-developed BCP can help protect businesses from unexpected disruptions by providing clear guidance on responding to and recovering from them. thorough understanding of potential risks informed strategies for mitigating those risks, regular maintenance of the plan, and periodic testing through simulations, businesses can ensure they are ready for whatever comes their way.
Business continuity planning is essential for any organization looking to stay competitive in today's rapidly changing world. By taking the time now to identify potential risks, develop mitigation strategies, and regularly test your plans, you'll ensure that your organization will remain strong and resilient no matter what comes its way. With the right approach, you can protect yourself from disaster while still growing your business success over time.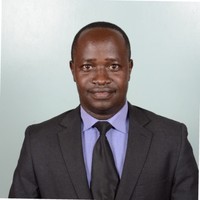 Chris Ekai is a Risk Management expert with over 10 years of experience in the field. He has a Master's(MSc) degree in Risk Management from University of Portsmouth and is a CPA and Finance professional. He currently works as a Content Manager at Risk Publishing, writing about Enterprise Risk Management, Business Continuity Management and Project Management.