COSO enterprise risk management is a framework that helps organizations identify, assess, and manage risks. While it may seem like a daunting task to take on, implementing an Internal control framework coso can have numerous benefits for your organization.
Enhanced decision-making – One of the benefits of COSO ERM is that it enhances decision-making by providing a systematic and structured approach to identifying and assessing risks. This can help you avoid making decisions that could put your organization at risk.
Improved communication – COSO ERM integrated framework can also improve communication among various organizational stakeholders. By clearly defining roles and responsibilities, COSO ERM can help ensure everyone is on the same page regarding managing risk.
Increased efficiency – Finally, COSO ERM can help increase the efficiency of your organization's risk management processes. COSO ERM can save your organization time and resources by streamlining the identification and assessment of risks. An internal control integrated framework is critical for an organization's internal control system.
Implementing COSO enterprise risk management in your organization can have numerous benefits. COSO ERM can help take your risk management to the next level, from enhanced decision-making to increased efficiency. If you're looking for a way to improve your organization's approach to risk management, COSO ERM is worth considering to write a great enterprise risk management.
The Committee of Sponsoring Organizations (COSO) has developed frameworks to support organizations in managing risk. Among these most common frameworks is the COSO framework for optimum internal control.
It was initially introduced in 1992, and a modernized and improved version arrived in 2013. This framework's most famous picture may be the COSO Cube, which demonstrates the various components that form an external control panel.
Weak internal controls cause almost 45% of fraud claims. What can be done to prevent fraudulent businesses? Utilize an expert design for your internal controls. The Committee has traditionally written the framework for Sponsoring Organisations of the Treadway Commission. Using COSO, you can build an efficient, effective internal control system. There have been debates about COSO ERM Vs ISO 31000 standards and which one is better .
COSO Enterprise Risk Management (ERM) is often touted as the solution to risk management in organizations, but is it worth your time and effort to implement? This blog post will explore three reasons you should consider implementing ERM in your organization.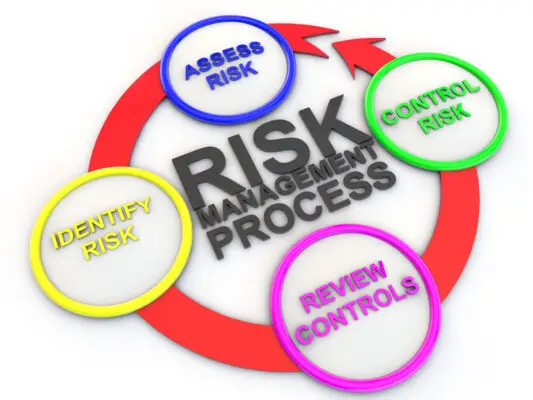 What is COSO?
COSO is a committee representing five companies: The COSO Advisory Board develops guidelines and reports on improving internal controls, risk management, and fraud prevention. They hope to be a respected thinker in the global market on developing guidelines to enable better organizational governance and reduce fraud.
Using the COSO Framework
Once you have studied the COSO framework, you must assess your organization's internal control systems. Do you think your systems can be effective? If you plan to improve the product, use the COSO Model. Risk management integration is crucial in the use of technology.
Internal auditors mostly used it to ascertain the risks in business and operating environments. The various internal control components assist auditors in measuring the effective internal control system. Key components of a risk management policy of an organization can be developed using COSO ERM.
Management staff should also know the COSO framework and reporting objectives. Give suggestions to managers based on the document. Creating a committee of employees at every level to develop suggestions to strengthen internal controls.
A worker must take his or her role to prevent fraudulent activity seriously. You have to conduct your tasks to support the COSO frameworks. There are debates about COSO Vs ISO 31000 ERM frameworks  that never go away.
What are the five components of COSO internal control?
COSO internal control has five components: risk assessments, control actions, communication information, control environment, and surveillance and enterprise risk management archives. Using the framework you can develop operational risks examples.
Information and communication
Controlled communication assures productive communication with other users. The following steps include establishing consistent language logically and following best practices for communicating information appropriately with the correct people.
Formal management business reviews or meetings with employees, along with informal meetings, are included. Internal control objectives need to be well understood by the clients.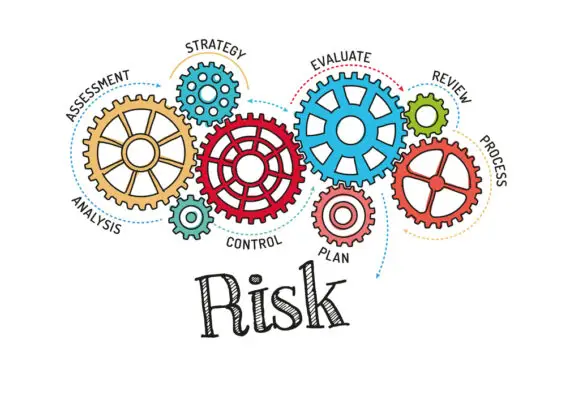 Monitoring activities
To ensure effectiveness, ongoing surveillance and internal audits are conducted to identify problems before they are discovered. Metrics are presented to management and boards of directors to continue evaluating these results.
The data collected from regulators/inspectors confirm the controls activities/procedures. Auditing finances helps prevent fraud, especially in financial reporting. Ongoing monitoring of ethical values in achieving the objectives of the organization.
Control Environment
In this controlled environment, the COSO framework provides an integrated approach for driving across organizations. It contains standards and procedures that are controlled and implemented by management. This constitutes effective internal control of the entire organizational structure.
Establishing control over environmental conditions enables the standard practice of ethics across organisations. Auditee clients will implement internal control and address disparities between external financial reports and their levels of compliance with business processes. Auditors use a risk based internal auditing to test effectives of controls.
Risk assessment
Every company is vulnerable to risks and has factors that make it difficult to achieve its objectives. Evaluation of risks includes internal and external factors. Assessments offer a reasonable assurance the organization manages its risks in a tolerant way for all parties concerned.
Effective risk management of business objectives is crucial for an organization.
Control activities
Control activities have been undertaken to reduce risks across organizations. The COSO framework ensures the effectiveness of the controls undertaken by organisation members and reduces the risk associated with the organization's objectives.
How to implement COSO Framework.
The following are five ways to develop a successful internal control system.
Assessed
Implementation varies among the companies, and the internal assessment determines risks. It's hoped that these projects will be implemented as a whole. To understand the whole process, senior management and entry-level workers should participate.
Broad participation reinforces the solid management system, and different perspectives are expected to support effective internal controls.
Understanding and learning about the Framework
The companies that wish to use the COSO framework need to design a team that can study this framework. It is advisable for a team to begin by examining all 17 internal control principles in this framework.
Develop a Plan
The project manager will be required to develop a roadmap. This document addresses the scope of the implementation organization, the stakeholders' requirements and timetables.
Remediation
Remediation options and internal controls must be developed to address identified shortcomings. Start by choosing risks whose impact is most likely but most serious.
Conclusion
Enterprise risk management (ERM) provides a comprehensive approach to managing all the risks an organization faces. COSO's ERM framework is widely used and recognized as best practice. Implementing COSO ERM can help organizations improve their performance and manage both opportunities and threats. Have you implemented COSO ERM in your organization? What benefits have you seen? For more information riskpubishing.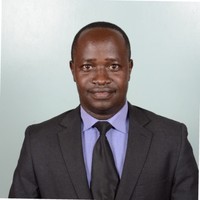 Chris Ekai is a Risk Management expert with over 10 years of experience in the field. He has a Master's(MSc) degree in Risk Management from University of Portsmouth and is a CPA and Finance professional. He currently works as a Content Manager at Risk Publishing, writing about Enterprise Risk Management, Business Continuity Management and Project Management.