The world is constantly changing and evolving. To stay ahead of the curve, businesses must be able to adapt quickly and efficiently to change. This is where change management comes in. Change management is a structured approach for ensuring that changes are smoothly and successfully implemented within an organization. Examples include a security risk management guide.
A change process can be a project management plan since it requires many key stakeholders. There are different types of change management, each with its own advantages and disadvantages.
The three most common types are crisis management, transitional management, and evolutionary management.
Crisis Management
Crisis management is usually reactionary in nature. It's implemented in response to an unforeseen event or emergency threatening the organization's operations. Crisis management is focused on short-term results and typically doesn't allow for long-term planning.
Some examples of crisis management include responding to a natural disaster, dealing with a data breach, or handling a financial meltdown.
Transitional Management
Transitional management is implemented when an organization is undergoing a major transition, such as relocating to a new building or transitioning to a new CEO. Transitional management is focused on ensuring the transition goes smoothly and that all employees are on board with the changes.
Some transitional management strategies include setting up employee support groups, holding town hall meetings, and offering training and development opportunities.
Evolutionary Management
Evolutionary management is proactive change management implemented in anticipation of future changes. It's often used in rapidly changing or evolving industries, such as the tech industry.
Evolutionary management helps organizations stay ahead of the curve by introducing changes slowly and testing them before fully implementing them. This allows organizations to make course corrections along the way to end up with the best possible outcome eventually.
Change management in a constantly changing world is now an integral part of every enterprise. As we transform business, the industry is changing at an unprecedented rate. Find top leadership abilities for your employees to become better leaders. Companies with inadequate capacity will likely outperform the agile competition or disappear. This is why ensuring that changes are planned is advisable.
The need for a company to adopt a new technological approach to meet a new organizational challenge has never been greater. Managing changes requires the best practices. Models and management theory can help manage organizational change by focusing on overcoming resistance among your staff.
Businesses must constantly change to cope with various problems— from changing technologies to new competitor changes to changing laws, regulations, and fundamental economic trends. Failure in this process leads in the direction of stagnancy.
Most organizational change initiatives fail, highlighting the value of understanding how to manage change within a company. Has your organization ever faced major changes and needs to address them? Is there any evidence that you can lead a similar program when one comes along?
Are you familiar with the different types of change management? In this blog post, we'll take a look at the three most common change management types. Each type has its own unique approach and benefits. Understanding the different types will help you choose the right one for your next project.
What is Change Management?
Organizational changes generally refer to business action to change the organization's organizational structures. This may be the culture, internal processes, technology, system, hierarchy, and other crucial aspects of a business. Organizations can use change management templates to record change management plans.
Organizational change has a variety of both adaptive and transformational properties. Change management is helping organizations realize change, which includes the early stages of conception and planning through to implementation, and, finally, resolution.
A transformation process consists of a set of start conditions and functional final points. The resulting processes are dynamic, unfold in stages, and include an organizational change management process.  This compares to managing risks in complex projects scenario.
Change Management is a systematic approach involving tackling transitions and transforming organizational objectives, values, and systems. Every organizational transformation initiative must successfully implement methods for effecting changes. Changing organizations are constantly making organizational changes in their agile workplaces. Project risk management can use agile project management framework in doing changes.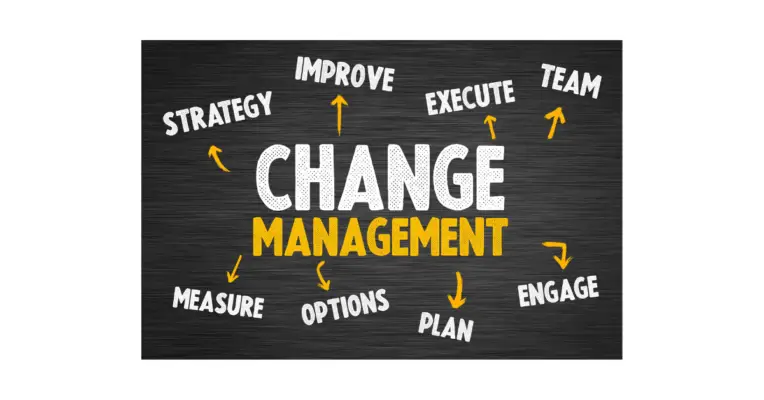 Implement the changes
Once a new plan is created, the only thing that must be done is implement the changes specified within it. The specificity and extent of the initiative will depend upon how the company's structure, strategy, system process, and behavior are addressed.
When the changes are made, they are directed toward helping the employee take the necessary actions to achieve the initiative's objectives within their own organization. It is also necessary for a person to anticipate roadblocks to prevent, eliminate or minimize them as they occur.
Embed Changes Within Company Culture and Practices
After completing a change effort, a change manager must avoid returning to the prior state of affairs. It's particularly important when transforming an organization's processes or workflows. Without the proper plan, workers will backslide into an "old-fashioned" way.
The company can also embed cultural change into its processes to prevent backsliding. New organizational structures, controls, and rewards are needed to keep change going for longer.
Prepare the Organization for Change
For a successful change organization, the logistical and cultural aspects are essential. In the first step, cultural preparation has to occur. In preparing, the manager aims to assist people with recognizing and interpreting the change needs.
They help organizations recognize and address the many challenges and problems that are a force of change. Having employees support the process will reduce friction in the future.
Review Progress and Analyze Results
Not all initiatives will be successful. Analyzing and reviewing a change initiative can help if it fails or has mixed outcomes. This information will also help us improve our future transformation efforts. Have a question about how are the projects being completed? Is there any other possibility of replicating the success here? How could something happen similarly?
Create a vision and plan for change
Once organizations begin adopting changes, managers must create realistic plans to achieve this change. The plan must include details; the plan also needs to address unknowns and roadblocks incurred during the execution process, requiring adaptability and flexibility to be overcome.
What is a Change Management Framework?
Model Change Management Frameworks provide organizational structure, streamline operations processes, and increase employee efficiency for the organization to grow. The organizational changes can be attributed internally or externally.
When organizations notice trends, the change is introduced into them as part of the change in the business process. Unfortunately, many change initiatives fail in part due to poor implementation. Therefore an organization needs to have a change management system that allows proper planning of changes and minimal spillage of scope.
Change is a growth enabler, and many companies realize it due to recent disruptions. Today more than 75% of companies want to expand change initiatives, and only 34% have succeeded. Often organizations are urgent with their initiatives, and some changes are reactive.
For an effective organization, the need for a proactive approach starts with the list of the positive effects of change. Let us discuss the potential impact that changes can make on your organization.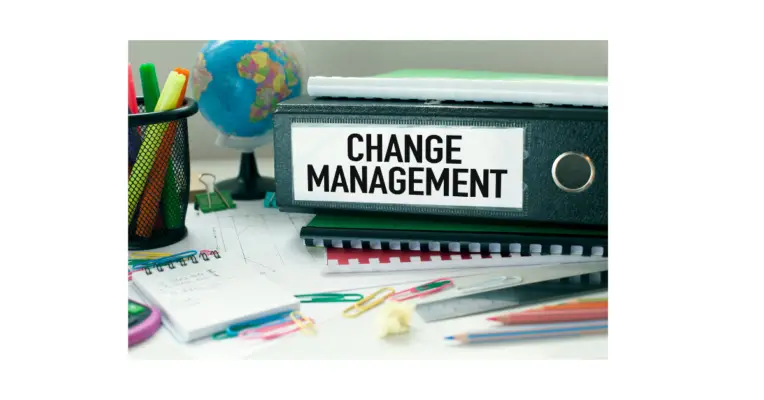 Types of organizational change
By using organization-change strategies, businesses can minimize the risks to their businesses and eliminate stagnancy. It helps to prepare, particularly during the transition between people and organizations.
It is possible for people to prepare for the changes in nature, though they need to know how the changes take place. The type will depend on the change management strategy and implementing change in the organization.
First, it is important to know how change management works and figure out the model that fits your business. Below are five types of organizational changes companies have experienced.
Organizational-wide change
Organizational changes are massive transformations affecting the entire enterprise. The change could include reorganizing leadership, introducing new policies, or adopting new enterprise technologies.
The change management strategies depend on the change management efforts of the organization. Same as using risk management life cycle for risk management processes.
But as the dust settles, it's possible to start improving. Changes within an organization are important to understand if the policy is outdated or reflects the changing identity of an industry or organization. Successful organizational change requires extensive planning and communication across organizations.
Remedial changes
Managers implement remediation actions when the need is identified. For instance, financial troubles can often be blamed on poor performances that need remedial adjustments. Examples are introducing employee training programs and new applications or introducing a position for fixing pain points in the workplace. In adherenec to best enterprise  busines continuity management, continuity plans need to be used.
Other types of corrective action may include a review of existing or retired strategies. Problems arising under management, including newly appointed CEOs who may not fit in with the firm, will often need to be addressed.
Unplanned changes
The term "unplanned" change refers to actions taken when unexpected events occur. Although planned changes do exist, these are arranged to deal with them. The storm, which struck the US early this month, caused hundreds of people to evacuate and remain far from where they landed.
Those affected began to recover normality and begin to move forward after the disaster. In some situations, companies are affected by unexpected changes. Immediately when CEOs are fired, or security problems are spotted, there is chaos.
Personnel change
Personnel changes occur if companies experience growth or layoff. Each of the above organizational changes can cause significant shifts in employee engagement. Several employees are afraid of layoffs.
The employee must have genuine compassion to continue working during the hardest times. Mass hires can benefit the company, but there can still be challenges. Hiring large numbers indicates growth causing businesses to be susceptible to cultural changes.
Transformational change
Transformational changes target organizational strategies. Companies with a strong capacity to adapt rapidly to changing industries are nimble to change their game plan when needed.
The strategy to guide transformation should be relevant to current circumstances and the business's direction. The cultural trends of today's global society are some of the major factors governing leadership must consider. Includes project portfolio risk management guide changes.
The importance of choosing the right Change Management Model
What's the probability that 72% of all change initiatives are failures? This could be because managers may apply an improper management system in their organization. Change management tools are important for managing organizational change.
The right change management system helps managers focus and effectively apply the change with the assistance of change managers and management support.
Change Management Models
The organization needs to develop an organizational plan before achieving the change. It will help you identify and apply the right approach to implement change management in a business or organization.
LaMarsh Change Management Model
The LaMarsh Change Management model describes an organized process aimed at reducing risks in the adoption or acceptability of new processes by those most affected. Change management involves taking risks in accepting and adopting change as soon as possible in the change management phase to ensure that changes are easily implemented in every company.
Lamarsh's models are designed to encourage intentional changes to achieve success. It identifies areas that need the most improvement and makes it easy for everyone involved to see how changes are intended and implemented and how they should work best.
The McKinsey 7-S Change Management Model
The McKinsey model is described by McKinsey consultants Thomas J. Peters and Robert H. Waterman as the Seven-S Model. Instead of focusing on structure, the model stresses coordination and shows an interrelated factor impacting the company's ability to change.
The 7S Model focuses on assisting organizations with the understanding of the status quo and helping them determine what must change. It also outlines how a new organization changes each of these seven elements. The models are less useful in facilitating the companies to change their behavior.
PDSA Cycle
The plan-Discipline-Action cycle (PDSA) is a constant strategy designed to achieve maximum efficiency. The cycle reflects the works of W. Edward Deming and W. Walter Shewhart. This approach can also be termed a Deming cycle.
It should be a loop where you repeat the four stages of the cycles, and this cycle will help you continuously improve. It is very simple and fits within your whole change management program. You may have to use the same structure if you are going to make large organizational changes. In line with risk management steps of risk management process.
Lewin's Change Management Model
The model developed during the 1940s is popular due to its simplicity. The model divides organizational changes into 3 stages – Unfreeze, Change, and Refreeze. In a way, Lewin's organizational change approach appears quite straightforward because it only takes 3 steps.
You must avoid trying to complete everything simultaneously. The changes are planned to last a while. Make your workers feel comfortable with changes and give them an opportunity to give feedback. The model allows employees to adapt and communicate regularly with their needs.
Nudge Theory
The authors of The Nudge: How Can You Improve Your Life and Health? Often it guides users or suggests changes to be implemented with no strict repercussions on non-conformities. The company should present changes as choices, as they eliminate any barriers that may cause most people to comply.
Aside from celebrating smaller victories, we will also have to highlight our positive effects in the process. The Nudge Theory is used successfully by businesses to increase participation in retirement. This has helped boost people's willingness to donate organs.
The Satir Change Model
Satir's Model for Change also focuses on grief stages. The model could be utilized for determining employee performance in changes. This framework is ideal as a tool to help with planning changes.
When you can forecast the impact your organization's performance has on your team, it will be very beneficial to respond accordingly. The model is useful for teams in time-sensitive environments. The ability to anticipate when product productivity might decline could aid the manager in establishing a flexible project timeline.
Kaizen Change Management Model
Kaizen has become the preferred change management system. The models call to change to continuous processes, not a recurrent transformation process. The Kaizen model promotes that small but permanent changes have more advantages than recurring or small changes.
It is based on the 10 principles of Kaizen that employees work in a group daily to promote small and ongoing development. It is a creative approach to building employee trust by increasing the ability to make changes.
John M.Fisher Change Management Model
The John M. Fisher Change Management Model examines a worker's transitions in implementing a change in a business environment. Managers can assist with managing changes by knowing the transition stage.
Once this stage is identified, the manager may use appropriate equipment to aid employees through their next steps until the employees accept the change. Fisher models change how individuals respond and manage the change.
Bridges' Transition Change Management Model
Bridger's transition model is not about change but rather, transition. Bridges believe that sudden changes occur without authority. Transitions are a process that takes longer.
This model focuses on the management and emotional management of employees' emotional states through organization-wide change. It has similar drawbacks because it lacks the necessary infrastructure to implement changes. We love this model.
Kotter's change management theory
The Harvard University Press published the book Leading Change by Harvard University Professor J.Katter in 1996. Kotter presents an 8-step process for achieving organizational change. The only issue is that there is not enough feedback at each level.
In his view, it goes down the hierarchy. Using these steps, you can build grassroots momentum and ask for feedback from frontline staff. It is a good model.
Kübler-Ross change curve
The change curve is based on the five phases of grief defined by psychologist Elisabeth Kübler-Ross in the 1969 book. She looked at the process of grief in terminally ill people. What do you do when you have to deal with your grief? Nature makes our resistance to change.
The change curve expands on the 5 stages of grief for employees who are experiencing emotions during organizational changes. Stage is.
Prosci ADKAR Change Management Model
Adkar change management is aimed directly at the top-down. Instead, focused on the people who must work at every level to achieve organizational change effectively. Jeff Hiatt founded Proscis. He designed the ADAKAR model. The model suggests that people have to achieve five results. You need to plan to encourage change across organizational levels. What is the value of the mo
Best practices for change management
The change management process is quite complicated. Additionally, changes to workplaces can lead to stress for employees. However, the company must have some basic and effective procedures.
Define clear goals
All management plans change needs clear definitions. Even though change management is difficult, organizations must try to establish clear and realistic objectives. This way, staffers can refer to these things to determine what changes they are undertaking within their organization.
Be honest and transparent
More than 30% said their employer was being a bit untrue. In the implementation of a transition, a successful business needs fidelity. Most employees are uncomfortable with changing their behavior, and this helps increase employee relationships and strengthen their confidence.
Most common change management challenges
Change can be difficult in organizations. Successful business transformation involves gaining employee engagement with new behaviors at work.
Fear and conflicts
Changing organizational dynamics may cause feelings of uncertainty and trepidation. Some people feel they're getting frustrated with one another for this. Here, leaders are responsible for managing conflict and solving problems. An effective leader is always prepared to dig deeper into a problem with a focus on organizational change, guiding them.
Poor leadership and lack of alignment
Leaders can greatly affect employee engagement. If your leaders don't believe in change, they won't succeed. Lack of coordination among leaders is one reason organizations fail. A great leader knows what inspires the workforce to embrace change in the workplace if necessary. Find out the five best communication abilities and improve them.
Updating everyone on the new materials, policies and procedures promptly
Changes need documentation that can be quickly available or shared among employees. Every well-implemented change management plan has a well-documented change management process.
Aligning all teams with the new strategy
Getting everyone involved in executing the project can sometimes be difficult. This is particularly true in specialized organizations with many departments around the world. Hence, global and inter-departmental communications are priorities.
Poor communication in the workplace
Communication is vital for effective change management, and poor communication is costly. All companies with excellent change management teams demonstrate their need to communicate continuously through their changing processes.
A Lack of agility and slow approval process
Those who lack agility often struggle to implement change. Slow approval processes are prone to delays in implementing changes. Therefore, getting everyone together is possible and ensuring everything is done correctly.
Resistance to change and lack of commitment
Some workers are resistant to changes and don't like new practices. Leadership leaders must understand psychological resistance in order to effectively remove behavior obstacles that inhibit change from occurring.
Defining goals promptly
The most significant change in the organization involves improving processes and services. But there must always be an objective to define measurable outcomes.
Identifying the resources needed to make change a success
For success, identifying people who can facilitate a change before they are even started is critical. Obviously, it is difficult to pinpoint these resources or budgets before any process begins.
Planning the next steps
Change management processes require well-thought-out plans. A timeline for change is needed. Without a plan, one can't understand how well change works in an organization.
Conclusion
Different businesses will require different types of change management depending on their needs. Crisis management is best for dealing with unforeseen events; transitional management ensures employees are on board with changes. For more on ideas and consultancy on change management visit toptal services.
Evolutionary management helps organizations stay ahead of the curve by slowly introducing changes and testing them first. No matter what type of change management you choose, the important thing is to have a plan to effectively manage any change process and incur successful change management adding resilience to previously established processes.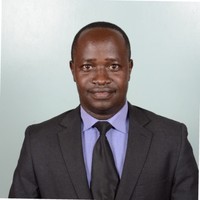 Chris Ekai is a Risk Management expert with over 10 years of experience in the field. He has a Master's(MSc) degree in Risk Management from University of Portsmouth and is a CPA and Finance professional. He currently works as a Content Manager at Risk Publishing, writing about Enterprise Risk Management, Business Continuity Management and Project Management.