Project Management incorporates a unique blend of skills, expertise, and capabilities that are integral for shaping and guiding projects from inception to successful execution.
The discipline is dynamic, multidimensional, and considered a valuable asset in several industries.
In this context, Sacramento, the capital city of California, represents a thriving environment for project management professionals.
We detail the nuance of this profession, emphasizing its roles and responsibilities. Furthermore, we explore the flourishing job market for Project Managers in Sacramento, highlighting the demanded skills, credentials and top companies hiring.
We ultimately conclude with advice to land such a significant role in this city successfully.
Understanding the Role of a Project Manager
Understanding the role of a project manager
Understanding the role of a project manager is imperative when considering job vacancies related to project management.
The need for skilled project managers to guide and oversee various projects is high, especially within the bustling city of Sacramento, which opens numerous opportunities in this realm.
Key Responsibilities of Project Managers
Project managers are pivotal in planning, executing, and supervising all aspects of a project to ensure its successful completion.
They develop a comprehensive project plan outlining the tasks, resources, and timeline to fulfil its objectives.
This involves liaising with stakeholders to identify project requirements, setting achievable goals, and delegating tasks to team members.
The execution phase falls under the leadership of the project manager. This includes coordinating efforts with the team, managing resources, quality assurance checks, and taking necessary actions to stay on track with the project's schedule.
Verifying that project objectives align with the client's expectations is also part of their responsibility.
Project managers use various tools and techniques to monitor the progress of a project, including cost and performance measurements.
They are also responsible for managing risks, implementing risk mitigation strategies, and proactively solving any emerging issues.
They regularly review the project's progress and promptly address any deviations from the plan.
Project Management in Sacramento
Sacramento presents a myriad of opportunities in project management across various sectors.
It is home to many government agencies, tech companies, and start-up businesses, all requiring project management roles.
Project managers in Sacramento are expected to guide projects from initiation through completion, regardless of the complexity or industry's nature.
The city's thriving technology scene is particularly noteworthy. As the tech sector expands, the need for project managers with a strong understanding of technical requirements, agile methodologies, and the ability to lead diverse teams also increases.
In addition to the tech industry, Sacramento's infrastructure, real estate development, and government projects also demand qualified project managers to ensure efficient execution and success.
Securing a Project Management Role in Sacramento
To secure a project management position in Sacramento, a solid combination of technical expertise and interpersonal abilities is crucial.
Alongside relevant experience in project management and certifications such as PMP (Project Management Professional), the need for strong leadership, problem-solving, and communication abilities cannot be understated in the role of a project manager.
These roles in Sacramento provide competitive remuneration that mirrors the scope of responsibility and management required.
A recent report from Salary.com shows that, as of August 2021, the median annual salary for a project manager in Sacramento is around $78,000.
However, earnings can noticeably vary depending on qualifications, experience, and the specific field of work.
Therefore, with the right skills and experience, a project management career in Sacramento could be both fulfilling and financially beneficial.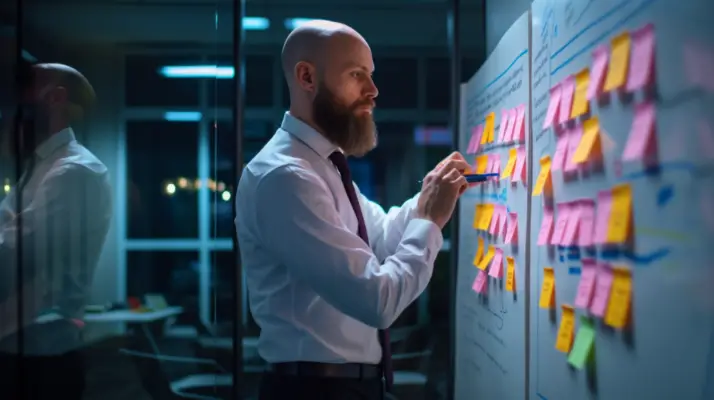 Sacramento's Scope for Project Management Positions
Sacramento's Steady Demand for Project Managers
As the capital city of California, Sacramento consistently presents numerous opportunities for skilled Project Managers across a broad spectrum of industries.
Key sectors such as healthcare, construction, technology, and government continuously require proficient professionals who can handle and steer projects efficiently.
Industries Hiring Project Managers
Numerous industries in Sacramento are seeking Project Managers. The healthcare sector, one of the largest industries in Sacramento due to its large number of hospitals and healthcare institutions, frequently hires Project Managers.
Additionally, the construction industry is thriving in the region, creating an influx of Project Management roles to oversee construction and infrastructure development projects.
As the state capital, Sacramento has numerous government projects, which require Project Managers to ensure smooth execution.
Also, the city's burgeoning technology sector continuously needs qualified Project Managers to lead various IT and software development projects.
Growth Rate of Project Management Jobs
The growth rate for Project Management jobs in Sacramento shows an upward trend. As per the Project Management Institute (PMI), the demand for Project Managers is expected to grow by 33% across industries through 2027.
This translates to around 22 million new jobs. As Sacramento is one of the key economic engines of California, it stands to benefit greatly from this growing demand.
Future Predictions for Project Management Jobs
Looking into the future, the demand for Project Managers in Sacramento is predicted to rise.
This is due to several factors, like the continuously developing tech industry, infrastructure projects supported by government funding, and the growth of the healthcare industry.
In the future, as more companies adopt project-oriented business models, the need for skilled Project Managers will further increase.
Factors Impacting Project Management Jobs in Sacramento
Several factors are impacting the demand for Project Management jobs in Sacramento. For instance, Sacramento's strategic location provides opportunities for large-scale construction and infrastructure projects.
Additionally, the city is gradually becoming a technology hub, inviting tech companies to set up bases, thereby creating jobs for Project Managers.
On-going government projects also require manifold project management roles. Furthermore, the growth of the healthcare industry, triggered by Sacramento's demographic changes, is expected to increase demand for Project Managers.
Project Management Opportunities in Sacramento
Sacramento, a city with thriving industries and future potential, offers promising career prospects for project managers across diverse sectors.
Given the expected growth and development in numerous fields, the region's job market is rife with opportunities for individuals in this profession.
Hence, embarking on a project management career in Sacramento can be a fruitful endeavor.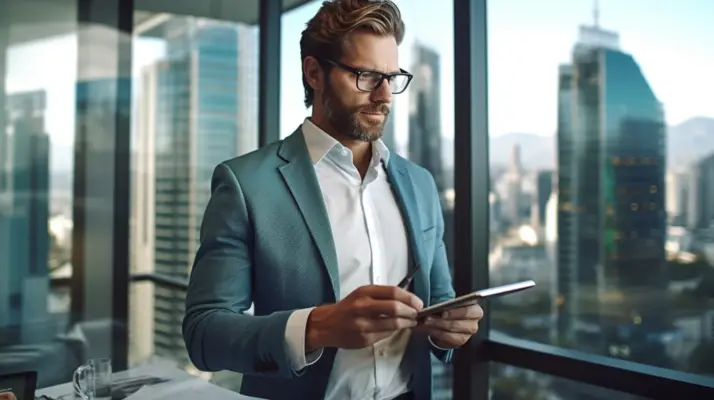 Required skills and credentials for Project Managers in Sacramento
Essential Skillsets for Sacramento-based Project Managers
Project managers operating in Sacramento commonly need to master various vital skills. Among these are leadership competencies, as the role typically involves steering teams and guiding projects to their successful completion.
Excellent interpersonal abilities are paramount for effective communication with team members, stakeholders, and clients.
Additionally, project managers must exhibit strong problem-solving skills to identify and resolve any challenges or hurdles that might surface throughout the project's duration.
Technical Capabilities Expected in Project Managers
Apart from soft skills, a project manager in Sacramento must possess certain technical capabilities.
Proficiency in project management software like MS Project, Asana, Trello or Jira, and knowledge of Agile, Waterfall, and Scrum methodologies is expected.
Additionally, being adept in risk management, scheduling, and cost control is beneficial.
Understanding common project management tools can also be useful, particularly in IT or engineering.
For instance, tools for project planning, time management, resource allocation, risk analysis, quality management, and document sharing are commonly used in project management.
Academic and Professional Qualifications for Project Management Roles
Regarding educational qualifications, most employers in Sacramento typically require a bachelor's degree at minimum, often in business or a related field.
However, some might prefer candidates with a master's degree in project management or a Master of Business Administration (MBA) specialising in project management.
In addition to these academic credentials, professional certification can significantly enhance a candidate's appeal.
The Project Management Professional (PMP) certification from the Project Management Institute (PMI) is one of the most sought-after project management certifications worldwide.
Certifications like Certified Scrum Master (CSM) or Prince2 are also valuable.
Work Experience Requirements in Sacramento
Employers in Sacramento typically require a few years of experience in a similar role for a project manager position.
Having work experience as a project coordinator, project engineer, project analyst, or business analyst can be advantageous when transitioning to a project management position.
Project Management Opportunities in Sacramento
Sacramento, known for its diverse industries, from tech to healthcare, showcases a high demand for project managers.
State government agencies, in particular, are keen on procuring project managers with government contracts and regulatory experience.
An equally thriving tech industry makes way for project managers well-versed in IT and software development projects, displaying a diversified employment environment.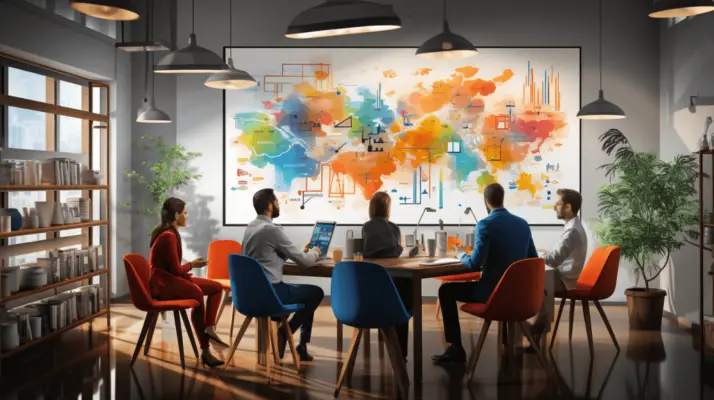 Identifying Top Companies Hiring Project Managers in Sacramento
Leading Sacramento Companies for Project Management Careers
In Sacramento, several reputable companies hire project managers. One such company is Sutter Health, a renowned healthcare organization operating numerous hospitals and clinics throughout Northern California.
Job satisfaction at Sutter Health is high, with a 3.7/5 star rating on Glassdoor, and job seekers are often drawn to its positive work culture and rewarding benefits.
Managers can expect salaries ranging from $96,000 to $114,000, excluding bonuses and benefits.
The State of California, with its breadth of departments and agencies, continually recruits project managers for various roles, including in IT, construction, and healthcare.
Indeed, it holds a commendable 3.9/5 star rating, known for its job security and advancement opportunities. While the exact salary depends on the department and role, project managers usually earn between $80,000 to $100,000 on average.
A global tech leader, Intel Corporation frequently hires project managers in its Sacramento operations.
Joining Intel means exposure to state-of-the-art technology and a stimulating, inventive work culture. With a 4.0/5 star rating on Glassdoor, the typical salary for project managers at Intel ranges between $108,000 and $139,000.
Health Net, a Centene Corporation subsidiary, is a noteworthy employer for project managers in the healthcare sector.
Employees rank it with a 3.5/5 star rating on Indeed, praising its work culture and benefits. A manager at Health Net usually earns between $80,000 to $105,000.
Another key employer is Blue Shield of California, a healthcare provider offering competitive salaries to project managers ranging from $95,000 to $120,000. This company holds a 3.4/5 star rating on Glassdoor.
Project manager careers in these companies typically progress from managing smaller to larger, more complex projects.
They may further advance into program or portfolio management or even reach upper management or executive roles.
Given this, these top Sacramento employers offer promising prospects for those looking to launch or advance their project management careers.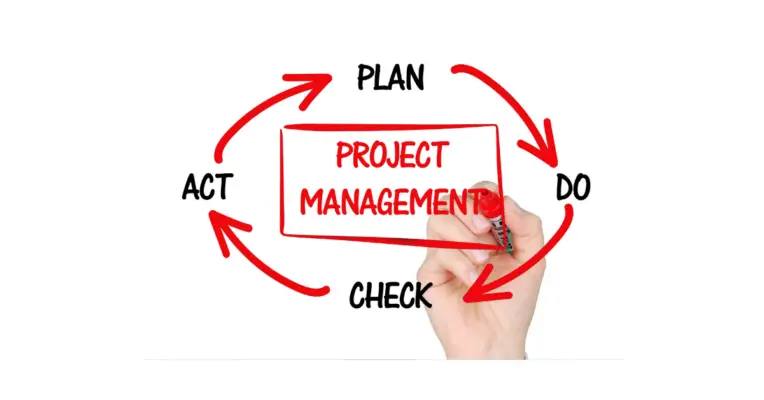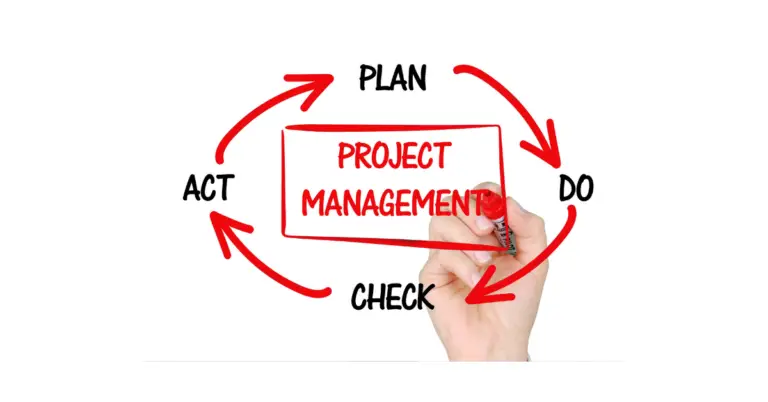 Advice on Landing a Project Manager Job in Sacramento
Diving into the Role of a Project Manager
A project manager's role involves strategizing, implementing, and supervising a specific project within an organization.
Their primary objective is to achieve the project's goals within set constraints, including scope, time, quality, and budget.
Sacramento, the business hub and the capital of California, is a fertile ground for project managers keen to make impactful contributions across diverse industries.
Networking Opportunities in Sacramento
There are ample networking opportunities for aspiring project managers in Sacramento.
Local associations like the Project Management Institute (PMI) Sacramento Valley Chapter organize events and workshops to bring together project management professionals.
Networking at such events can help you make valuable contacts in the industry.
Optimal Resume Creation for Project Manager Positions
Creating an optimal resume is crucial to landing a manager job in Sacramento. Highlight your proficiency in core areas such as strategic planning, risk management, budget control, and team leadership.
Emphasize any certifications you hold, notably the Project Management Professional (PMP) certification, which employers highly value.
Include any experience managing projects from initiation to completion, detailing the project's nature, your specific responsibilities, and the results achieved.
Preparing for Interviews
During Manager job interviews, employers usually look for a candidate's ability to lead teams, solve problems, and deliver projects successfully.
One should expect behavioral and situational interview questions aimed at assessing these skills.
Thus, preparation should involve going through your project experiences – challenges faced, tactics deployed, and impacts made.
Continuous Learning and Skills Upgrade
Continuous learning is vital to staying relevant in the project management field. Pursue relevant professional courses, workshops, webinars, and certification programs to upgrade your skills.
Given the evolving trends in project management, skills in Agile methodologies, Microsoft Project, and other project management software are highly advantageous.
Leveraging Job Search Platforms
Various job search platforms like Indeed, Glassdoor, and LinkedIn can be beneficial for finding project manager positions in Sacramento.
Many companies use these platforms for recruitment, posting their vacancies and specific skill requirements.
Regularly searching and applying on these platforms can increase your chances of landing interviews.
Professional Presentation
A professional presentation is essential in the pursuit of a project management job. From your resume to your interview, maintain a high level of professionalism.
Dress appropriately, communicate effectively, and display confidence in managing projects successfully.
Technical and Soft Skills
Employers prefer managers with a mix of technical and soft skills. For instance, precise knowledge about project lifecycle management, familiarity with project management tools, and budget planning are expected technical skills.
As to soft skills, effective communication, leadership, conflict management, and negotiation skills are highly favored.
Green and Sustainable Project Management
Sacramento, a pioneer in green initiatives, often seeks project managers with knowledge of green and sustainable project management.
Familiarity with sustainability goals and environmentally friendly project strategies can be an added advantage that sets you apart from other job applicants.
The path to becoming a successful manager involves harnessing a combination of academic learning, real-world experience, networking, continuous learning, and professional presentation.
Project management aspirants in Sacramento have numerous opportunities to excel with dedication and the right approach.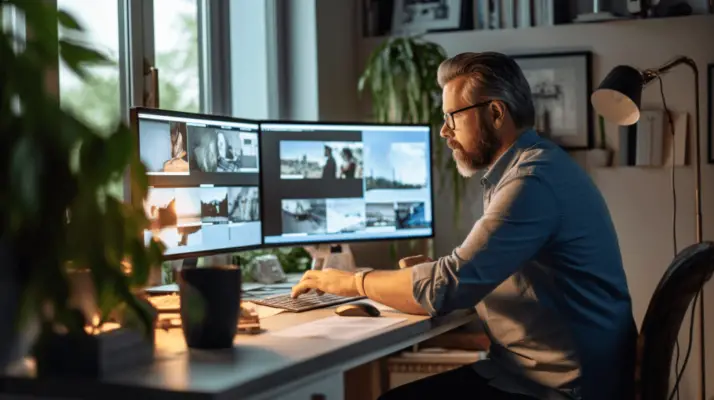 Conclusion
Armed with an understanding of the role of a project manager and the professional landscape in Sacramento, you are closer to establishing a successful career in this field.
The journey might be challenging, but equipped with the necessary skills, credentials and knowledge of potential employers, you are now better prepared for your job hunt.
Stay proactive in refining your skills, remain updated with industry trends and always be ready to network. With tenacity and purpose, a rewarding project management opportunity in Sacramento might just be within your reach.
Remember, in every job hunt, your biggest project to manage is you.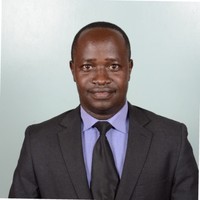 Chris Ekai is a Risk Management expert with over 10 years of experience in the field. He has a Master's(MSc) degree in Risk Management from University of Portsmouth and is a CPA and Finance professional. He currently works as a Content Manager at Risk Publishing, writing about Enterprise Risk Management, Business Continuity Management and Project Management.