A career in project management offers a diverse and dynamic field capable of spanning many industries.
Whether empowering a team to reach ambitious targets or piloting the successful delivery of complex schemes, a master's degree in this field can propel your career to new heights.
In this article, we delve into the backbone of project management and navigate the myriad of career opportunities this discipline brings.
We shed light on financial prospects within the field, the values of additional certifications, and strategies for landing an ideal position within this realm.
Understanding Project Management
Understanding Project Management
Project management is initiating, planning, executing, controlling, and closing a team's work to achieve specific goals and meet specific success criteria at a specified time.
Management's primary challenge is achieving all project goals within scope, time, and budget constraints.
Project management involves adopting methodologies to better control and direct project operations.
Some of the most well-known methodologies include Agile, Scrum, Waterfall, Critical Path, and Lean methodologies.
Roles and Responsibilities of a Project Manager
The heart of management is the project manager. This individual's responsibilities span across a large spectral range.
They are responsible for managing the project from the beginning to the end, which includes defining the project, building its comprehensive work plan, and managing the project budget.
The project manager also makes sure the project proceeds within the set schedule.
Aside from the mentioned responsibilities, project managers need to identify, monitor, and respond to risk.
They are also responsible for quality control throughout the project and provide all stakeholders with regular communication and status updates.
Required Skills in Project Management
A successful project manager must have a combination of hard and soft skills.
These include excellent communication, project planning, management, risk assessment and management skills, delegating effectively, and strong leadership capabilities.
Additional skills like quality management, adaptability, and a keen understanding of the industry the project is situated in can be invaluable.
The implication of a Masters in Project Management
A master's degree in project management can profoundly elevate your career trajectory.
The program will enlighten students about sophisticated project management methods, introduce new tools and technologies, and refine leadership potential.
The advantage of a master's degree in management is the opportunity for specialization.
This paves the way for high-ranking roles like a director of the management office, a chief project officer, and even positions in project portfolio management.
Further, this master's degree is esteemed across diverse sectors, be it in engineering, IT, healthcare, or construction firms, to mention a few.
Importantly, a master's degree often connotes superior expertise, credibility, and commitment to the discipline.
This enhanced level of academic training can yield a larger remuneration and access to more prime job opportunities.
A master's degree in management can ensure many career possibilities and equip professionals with the advanced proficiencies necessary to supervise and direct projects effectively.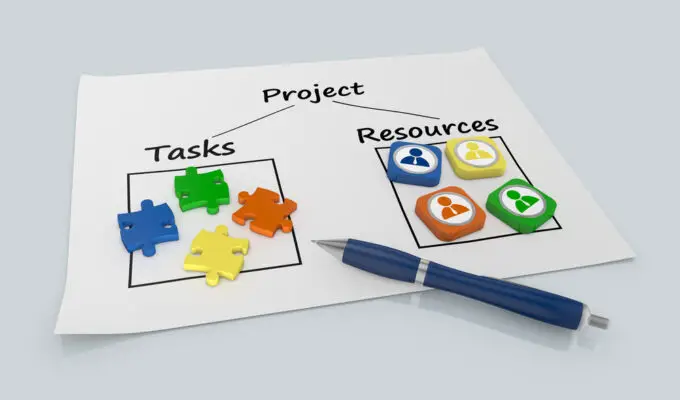 Career Opportunities in Project Management
Career Opportunities in Project Management
Securing a Master's degree in project management can unlock countless job opportunities in various industries from technology to construction, healthcare, finance, and renewable energy sectors.
As more businesses understand the vital role of efficient project delivery, the demand for professionally skilled project managers continues to ascend.
A primary role that can be undertaken with a Master's in Management is that of a Project Leader, steering teams toward project completion within the outlined budget and time frame.
They take on responsibilities like devising a project plan, leading team members, and ensuring all project objectives and landmarks are met.
The Project Leaders frequently work directly with stakeholders and clients to ensure seamless project execution.
You could also consider being a Project Manager. Contrasted with a Project Leader, a Project Manager tackles more extensive responsibilities as they're empowered to make critical project decisions.
They supervise the entire lifeline of a project from inception to execution and completion, along with managing risks, solving issues, and ensuring the alignment of the project deliverables with the organization's strategic objectives.
A master's degree in management can also lead to a role as an Operations Manager, an individual tasked with the smooth conduct of the company's daily operations.
They make resource allocation decisions, handle client and vendor relationships, and create operational policies and procedures.
A position as a Program Manager offers a strategic level of project management, managing a bundle of related projects.
Their mission is to give structure and alignment between multiple projects and ensure strategic goals and benefits are realized.
They monitor the success of individual projects and guarantee the amalgamation of project outputs to deliver the desired program results.
Other potential roles include Portfolio Manager, Risk Manager, Quality Manager, or even a C-suite executive associated with project management.
In technological companies, Scrum Master or Agile Coach are also popular roles.
However, it is important to note that not everyone with a master's degree in project management aims to become a project manager.
The leadership, strategic thinking, and organizational skills developed during project management training can also be applied to business development or consulting roles.
Some graduates may even start their own companies, utilizing their ability to design and implement business plans effectively.
Career prospects with a Master's in Management are extensive, varied, and rewarding.
Numerous industries require competent project managers to help them steer their projects to successful delivery and bolster overall organizational performance.
A master's degree in management equips you with the tools and methodologies needed to excel in a leadership or management capacity in virtually any industry.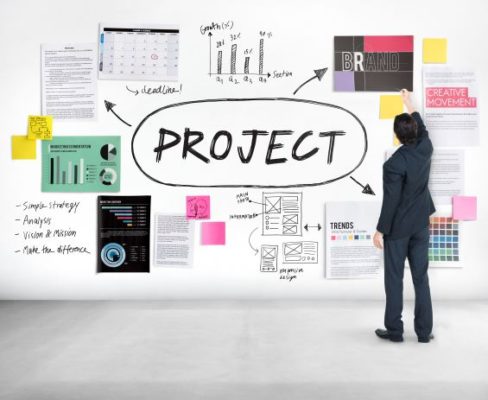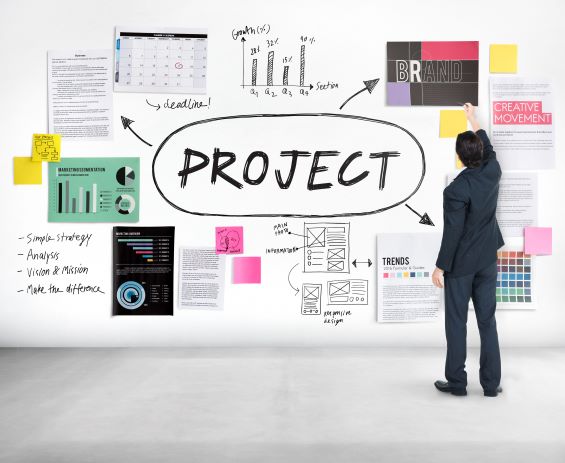 Salary and Job Outlook in Project Management
Salary Expectations and Career Prospects in Project Management
A career in management is intriguing for the diversity of roles and the potential to earn impressive salaries.
The compensation may vary based on the industry, geographical location, and company size, yet on average, a master's in project management can yield median salaries ranging between $75,474 and $130,966.
Roles in this category include Project Manager, Program Manager, Portfolio Manager, and Project Management Office (PMO) Director.
Career specialization within project management can boost earning potential. IT project managers, for instance, are often rewarded with salaries falling on the higher end of the scale, frequently surpassing $100,000.
Careers that involve project management within specialized sectors such as construction, engineering, aerospace or finance typically yield higher-than-average salaries due to the complex nature of these projects.
Job Market Trends for Project Managers
The demand for skilled project managers is robust and growing. The Project Management Institute (PMI) estimates that by 2027, employers will need nearly 88 million people in project management-oriented roles.
Technology, in particular, has seen a surge in demand for project managers with specialized knowledge and skills, including proficiency in project management software and an understanding of Agile methodologies.
Likewise, industries such as healthcare, finance, construction, and manufacturing that rely heavily on complex, multi-faceted projects continue to see a persistent demand for capable project managers.
Project professionals are currently facing a competitive job market as organizations strive to hire people who can efficiently manage projects, meet deadlines, and stay within budgets.
This has increased the demand for those with a Master's degree in Project Management, as it represents considerable knowledge, expertise, and commitment to the field.
Project Management: A Fast-Growing Profession
Project Mgt is experiencing a surge in demand, driven by the accelerating pace of technological advancements and the introduction of more sophisticated business operations in a globally interconnected environment.
According to the Bureau of Labor Statistics (BLS), the job market for project management specialists is expected to grow at a faster-than-average rate of 6% from 2019 to 2029.
Also fueling this demand is the ongoing need for organizations to adapt to change effectively and the shift toward remote work, which presents its unique challenges.
Professionals with a master's degree in Project are perfectly suited to take on these challenges, having been equipped with advanced skills and knowledge to manage distributed teams and projects effectively.
Simply put, a master's degree in Project Management can be your ticket to a thriving career with strong earnings and job security potential.
It enables professionals to stand out in the job market, armed with tech-savvy expertise and strategic insights typical of a competent Project Manager.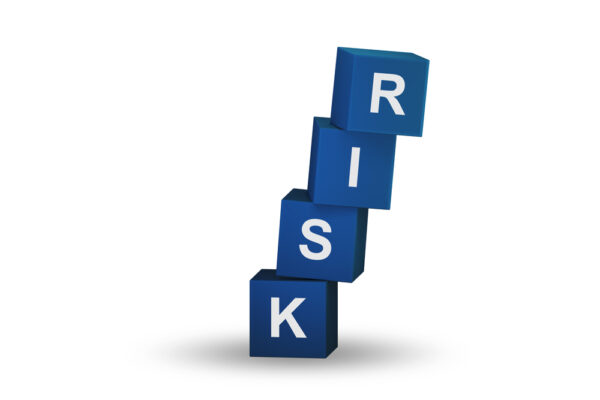 Certifications and Continuing Education
Leveraging Project Management Certifications
A master's degree in Management can unlock numerous exciting career possibilities.
However, supplementing this with industry-recognized certifications can help propel your career even further.
The Project Management Professional (PMP) certification, a gold standard in project management credentials, attests to an individual's competence in leading projects, making critical decisions, and managing teams.
The Project Management Institute's (PMI) 2020 survey revealed that PMP-certified professionals in the United States earned up to 25% more than their uncertified peers.
This significant wage difference underscores the value of these certifications in boosting professional growth and validating a project manager's skills and expertise.
Why Pursue Additional Certifications?
Although a Master's in Project Management equips you with comprehensive project management skills and knowledge, it may be broad.
Gaining a specialized certification can help you dive deeper into a specific aspect of project management.
The PMP, for example, is a gold standard in the industry and is tailored for experienced project managers.
Therefore, having a Masters's degree and a PMP certification may give you unprecedented credibility and a competitive edge.
Other prominent certifications include Certified ScrumMaster (CSM) for those interested in Agile methodologies and PRINCE2 Practitioner for individuals involved in process-based methods for project management.
Continuing Education Opportunities
In the ever-evolving field of projects, continuous learning is essential. It keeps you updated with the latest trends, practices, and tools.
PMI, for instance, requires PMP-certified individuals to earn 60 Professional Development Units (PDUs) every three years to maintain the certification.
PDUs can be acquired through various learning opportunities like PMI events and seminars, self-directed learning, and volunteering.
Besides formal education and certifications, professionals can also leverage forums, webinars, podcasts, and online platforms specializing in project topics.
Many universities offer Post Masters Certificates in various project specializations for those interested in further academic advancement.
The Influence of Certifications on Career Progression
Earning a Master's in project sets you up for advancement in your career.
The equation becomes even more interesting when you complement your master's degree with a professional certification, such as the PMP, which positions you for senior roles.
Depending on the organization, these could be that of a Senior Project Manager, Program Manager, Project Portfolio Manager and even C-suite positions such as Chief Operations Officer or Chief Executive Officer.
Having a Master's in Project presents a robust foundation for your career.
However, the additional certifications and commitment to continuous learning provide a real career boost.
With benefits ranging from increased credibility and a competitive advantage to eligibility for top-tier job roles and lucrative pay packages, the rewards of earning a Master's in project management are numerous.
Consider the range of opportunities this degree offers – the abundant and diverse possibilities.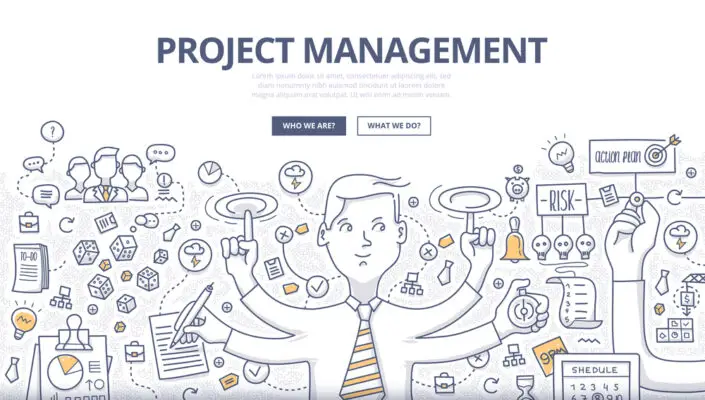 Job Searching Strategies for Project Management Graduates
Exploring the Job Market for Project Management Graduates
Project management proficiency is increasingly becoming a sought-after skill across different industries.
Therefore, the career prospects for those with a Master's in Project Management are significantly broad. Job opportunities span across industries like healthcare, technology, government, finance, and engineering.
Although, to navigate this diverse job landscape successfully, a strategic job-search plan is an essential move.
Networking as a Project Management Graduate
Networking is vital to a successful job search, especially in a specialized field like project management.
Graduates can leverage their alumni network, LinkedIn connections, and other professional networks to discover job openings.
Informational interviews can also provide insights into specific roles or companies, exposing you to new opportunities you may not find through standard job postings.
Joining Project Management Organizations
To enhance industry credibility and expand your professional network, joining a project management organization is critical.
Organizations like the Project Management Institute (PMI) provide resources, professional development opportunities, and a community of fellow project managers.
Being part of such organizations also gives you access to many job postings, many of which are not advertised elsewhere.
Staying Updated with Project Management Trends
Staying updated with the latest project management trends and methodologies is essential to stand out in the job search process.
Future employers will value your commitment to continuous learning. Regularly reading industry publications, attending webinars or conferences, and participating in online forums can help you stay abreast of changes in the field.
Preparing for Project Management Job Interviews
Proper preparation can distinguish between landing a job offer and being another applicant.
Familiarize yourself with common project management interview questions, and be ready to provide examples of how you've utilized project management methodologies in the past.
Don't forget to showcase your key skills and knowledge areas related to project management, such as risk management, scheduling, quality control, and strategic planning.
In conclusion
while earning a Master's in Project Management opens many job opportunities, finding the right fit requires strategic efforts.
Networking effectively, joining professional organizations, staying updated on industry trends, and preparing thoroughly for interviews, you can stand out in the job search process and land a rewarding role in project management.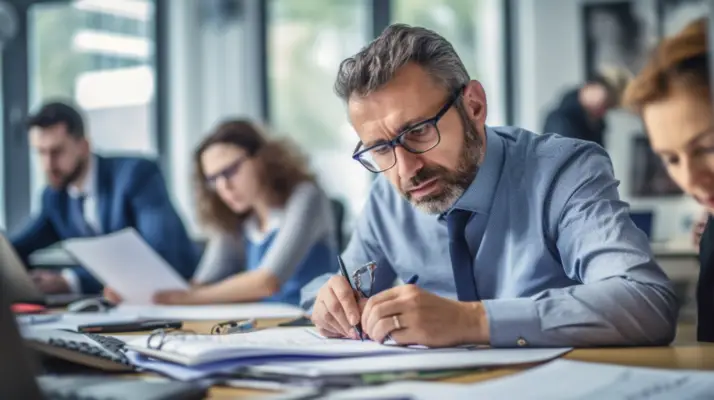 Conclusion
Overall, holding a master's degree in project management can open numerous doors to a diverse range of industries, each with its own unique set of challenges and rewards.
The ability to capably navigate the stages of a project while leading a team to success is a skill that businesses across the globe highly value.
With supplementary certifications like the PMP, career opportunities can expand significantly, further bolstering your attractiveness to potential employers.
Stay proactive, open yourself to continuous learning, and remain connected to the trends and transformations within this field.
You will likely find yourself weighing different lucrative job offers in the dynamic arena of project management.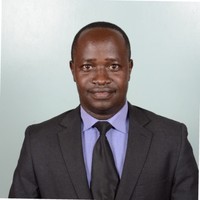 Chris Ekai is a Risk Management expert with over 10 years of experience in the field. He has a Master's(MSc) degree in Risk Management from University of Portsmouth and is a CPA and Finance professional. He currently works as a Content Manager at Risk Publishing, writing about Enterprise Risk Management, Business Continuity Management and Project Management.