Organizations rely on vendors to provide essential goods and services. Yet, working with third-party vendors can also create risks that need to be managed. Vendor risk management (VRM) is identifying, assessing, and mitigating risks from working with third-party vendors.
The vendor Risk Management program helps organizations safeguard their data, systems, and operations by reducing the likelihood and impact of vendor-related incidents.
There are several reasons why VRM is so important. First and foremost, VRM helps organizations protect themselves from serious security breaches that could expose sensitive data or cripple operations.
Additionally, VRM can help organizations avoid hefty fines and other penalties associated with data breaches and other security violations. Good VRM practices can also improve organizational efficiency and reduce costs by helping organizations streamline vendor relationships.
There's no one-size-fits-all solution for implementing a VRM program. The specific steps involved in setting up a VRM program will vary depending on the size and needs of the organization. However, there are some basic steps that all organizations should take when establishing a VRM program, which includes:
1) Conducting a vendor risk assessment.
2) Creating policies and procedures for managing vendor risks.
3) Identifying key personnel who will be responsible for managing vendor risks.
4) Training employees on VRM policies and procedures.
5) Monitoring vendor compliance with VRM policies and procedures.
Vendor Risk Management is an integral part of vendors addressing the risks identified. The risks can impact your security compliance, business continuity, or organizational reputation. Third-party risk management begins with due diligence before signing a contract, just like any risk management plan. This will enable organizations manage during disruptions.
Additionally, you need to conduct risk assessments by the contractor/supplier/provider/service provider with whom you work. Many organizations are now creating or implementing a vendor risk management system.
Also, vendor risk refers to several risks associated with outsourced vendor relationships and products. Identifying and understanding these threats and their existence is critical to ensure effective vendor risk management.
Keep reading to learn more about vendor risk management and its importance.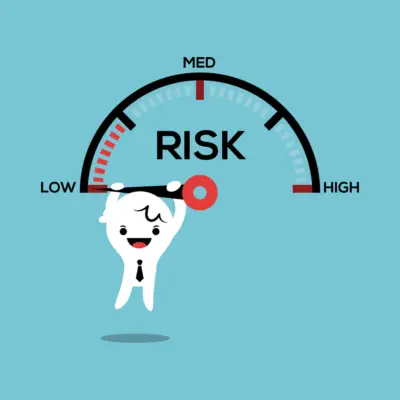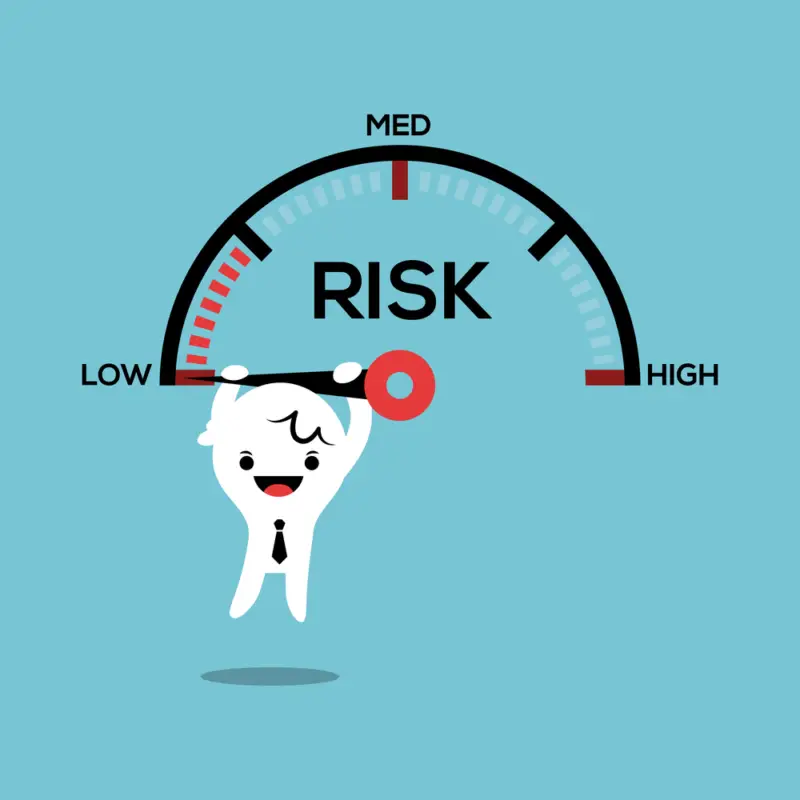 What is Vendor Risk Management?
Vendor risk management is a discipline devoted to assessing vendor risks by providing solutions. VRM helps organizations identify which vendors use their technology and implement security controls.
During its evolution, the VRM discipline has been changing quickly. Increasingly, businesses are facing security compliance challenges in compliance with vendor agreements. Work-at-home shift digitalization re-orients customers to cloud computing, making VRM a permanent business concern.
Importance of vendor risk management
As businesses expand and incorporate external vendors into their operations, it becomes increasingly important to focus on vendor risk management. A company can be vulnerable to security breaches, data loss, and compliance violations without proper oversight.
Additionally, poor vendor management can lead to disruptions in business operations and cost the company valuable time and resources. By implementing a strong vendor management program and conducting regular assessments, businesses can ensure that their vendors meet security standards and minimize potential risks.
The outsourcing process for managing a business involves varying costs and unforeseen risks and rewards. When working with an external contractor, you will save time, improve performance, and increase productivity, but this can also create security risks.
Recent incidents like the Covid19 Pandemic, SolarWinds cyber attack, Colonial Pipeline attack and others have made vendors aware of their potential vulnerabilities. This event has affected millions of businesses across the globe – regardless of industry size, country or country.
What is the difference between a vendor, a third-party supplier and a service provider?
In business, the terms vendor, third-party supplier, and service provider can often be used interchangeably, but they technically refer to slightly different entities. A vendor is a company or individual that sells goods directly to the buyer.
A third-party supplier provides materials or services to the buyer through a contract with the vendor. Finally, a service provider is a company that offers services, such as consulting or IT support, to the buyer. Their key difference is their involvement in buying and selling the product.
Vendors and suppliers may play a direct role in creating or supplying the product, while service providers offer their expertise or assistance in completing the transaction. Overall, it's important to understand these distinctions when negotiating contracts and determining roles within business partnerships.
The vendor risk management process should be viewed with sensitivity in the context of a risk management strategy as a company should. The term "vendor" is sometimes compared to a third-person provider or service provider.
These terms are often a little different, however. IT teams most frequently use the terms supply, supplier and service provider to describe physical goods. Third-party" is often seen to be an overarching term and may be used with all previously discussed terminology. Many businesses and organizations use third-party and vendor risk management.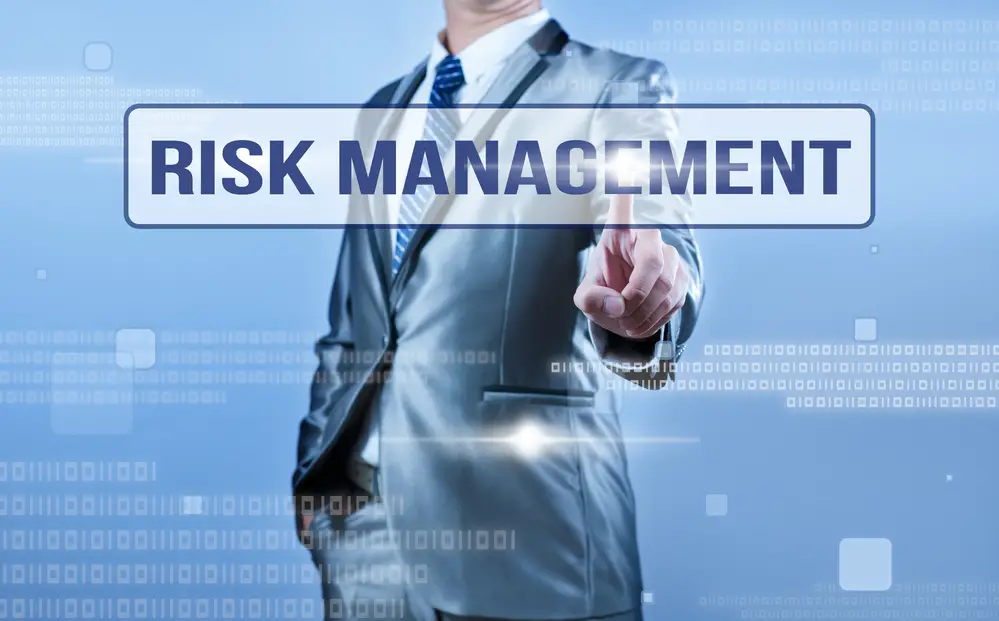 Third-Party Vendor Risk Management: Address the Risks
The vendor-risk-management process includes due diligence before signing a contract with a new vendor. This process helps ensure that the vendor complies with regulatory and industry requirements and maintains an extensive data privacy policy.
Risk management might be implemented through software-as-a-service (SaaS) to improve vendor risk management. Vendor risk assessments are an essential aspect for vendors to assess vulnerabilities.
Cyber risks
Cyber threats change continuously. The threat of cyber-attacks increases exponentially as technology evolves. All third parties have different levels of risk, and it is crucial to determine what third parties you want and how to allocate additional resources.
Organizations also have the ability to determine what your company considers acceptable risk. Once that is established, you may evaluate the different companies and adjust accordingly. Assessment must include looking for compromised systems within the vendor environments that could leave your company particularly vulnerable.
Cybersecurity risks are among the most important issues facing companies. Depending if your vendor has breached security measures, your IT system will cause disruption. Implementing security controls effectively, such as the NIST Cybersecurity Framework (NIST CSF), helps the security team verify your vendor's security controls are in place to safeguard your data.
Vendor Risk Management is a continuous process, including periodic risk assessment and monitoring throughout the vendor relationship and sometimes before the contract expires.
Reputational risk
An organization company's reputation will affect its customers and its overall business. Third parties could harm your reputation through their interactions or even the use of sensitive or untrue information by others. Strategic risk through disruptions from vendors can also be high.
The company must consider the potential risks for customers unsatisfied with the product or service they're using or breaching the security or privacy of the product or its information. Vendors can be at risk when the business is affected, or a data breach is detected.
Due diligence
It's vital to avoid unnecessary risks. You should always research the entire third party before signing a contract. Ask a good question and be aware of all the risks before establishing a business relationship.
The best risk management framework will help you to achieve the desired organizational results with third parties. Effective vendor risk management must be transparent, auditable and effective.
Get the analyst report!
They all serve as an additional defence against risk brought by third parties. How should a vendor handle vendor risks? According to Deloitte, "Historically, third-party risks were primarily procurement challenges. Procurement could determine potential savings from outsourcing; the legal team could design a contract, and this was it – none would bother.
Compliance and legal risks
Often termed regulatory risks, this occurs because your organization needs to follow the rules or procedures required by law to enforce them. Regulatory compliance can change according to your industry.
Non-compliance can cause significant fines. Thus, you should ensure your third-party vendor adheres to applicable laws. According to many industry regulations, vendors must comply with HIPAA.
Operational risks
This could affect your business activities when the vendor fails to provide the necessary service because of poor or faulty internal processes. Developing a business continuity plan may help guide your business when a vendor closes. Doing a vendor risk assessment process will identify operational risk for vendors.
Monitoring
In this case, we cannot emphasize the importance of periodically monitoring your third-party vendor's risk management. This should always occur ongoing, not one step at a time that is forgotten. Organizations need to monitor high-risk vendors and analyze the organization's strategic objectives, thus managing vendor risk.
Strategic risks
Vendor decisions that are not aligned with your strategic plan can create strategic risks. A trick to determine performance indicators (KPIs) and use them to monitor strategic threats across vendor activities. Every vendor risk is given a vendor risk assessment number in the risk profile. Strategic risks comes from strategic planning activities where risks are identified.
Assess the risk potential
Identify your suppliers and assess what poses a risk to monitor. Prioritize your vendors with the most potential for damage. During your evaluations, you need a thorough risk assessment.
Financial risk
Credit risk can arise from the lack of monetary performance that your vendor has agreed to in their contract.
Is a supplier liable for the loss or damages of revenue? Examples of supply chain disruption include failure to function in a stable environment, insolvencies, and a lack of operational resilience.
What is the Best way to Manage Vendor Risk?
Choosing the right vendors is critical for successful business operations, but it's also important to assess and manage vendor risk regularly. One way to do this is through regular audits and evaluations of vendors, including their financial status, adherence to regulatory compliance, and data security measures.
Conducting background checks on key individuals within a vendor organization can also provide important insights into potential risks. Additionally, having clear written contracts in place can ensure both parties understand their responsibilities and reduce potential misunderstandings or conflicts. Organizations can mitigate vendor risks and improve supply chain risk management.
Regular communication with vendors and transparency in daily operations can also help to identify any warning signs and proactively address them before they become major issues. In essense, you can write a supply chain risk management plan.
An organization's engagement with third-party services carries several risks. Suppliers whose data is sensitive to your information are particularly dangerous. If third parties use poor security practices, they may be at risk of becoming compromised regardless of the internal level of control you've maintained.
Most of the most dangerous risks posed by a third-party supplier are notably reputational and financial risks such as data breaches.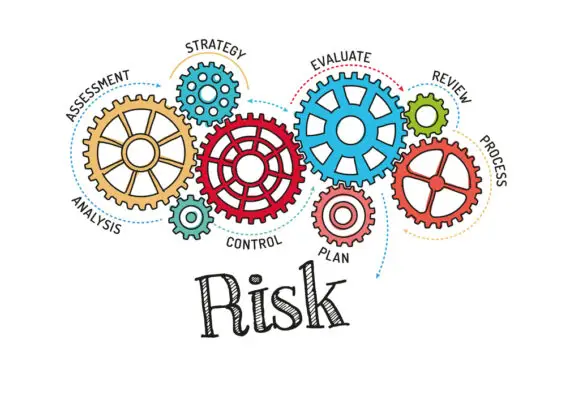 What is Vendor Lifecycle Management?
Using vendor management lifecycle, a process is employed for managing external vendors with constant and transparent processes and tools. As markets and technological trends change constantly, companies must reconsider their vendor management procedures to deal with these new threats.
In a vendor-manager lifecycle, technology can help organizations do a good job of reducing costs by using automation. Companies must adopt new technology that can help improve vendor life cycles by increasing revenue and gaining more value from vendor partnerships.
How do I develop a vendor risk management strategy?
A successful vendor risk management plan consists of meticulously planned plans by an independent team, continuous oversight and committed work. This is an important step in this process.
Mind your vendors. Contracts
Templates are useful but should be modified by vendors depending on their respective roles and responsibilities. Identify contract standards that create uniform processes for evaluating, approving, monitoring, and maintaining contracts.
Your contract should also include service level agreements and issues, escalations process, vendor terminations and documentation.
Establish a vendor Due Diligence Questionnaire and Processes
Vet with your vendor before you sign a contract. The questionnaire is useful for comparing vendors and assessing the safety scores. Further evidence of certification and penetration test scores is also required. Second, visit websites as many as you can to avoid unnecessary hassle.
Draw up formal policy and procedure documents
They will help your programs achieve a positive outcome. The policy should provide information on the management of vendor risk. The procedure document should detail roles and responsibilities, including senior leadership and operational areas.
Conduct Ongoing Vendor Monitoring
Internal auditing is important in managing the relationship between suppliers in a timely and accurate manner. A security audit of your organization's information will give you heightened confidence.
Automated
Use quality software to reduce time and costs. Automation is suited to various tasks, including creating and managing queries, monitoring compliance and third parties.
Conclusion
Vendor risk management is a critical part of any organization's security strategy. Organizations can protect themselves from serious security breaches, data loss, and other problems by identifying, assessing, and mitigating risks associated with working with third-party vendors. Implementing a comprehensive VRM program can help your organization safeguard its data, systems, and operations—so don't delay getting started today.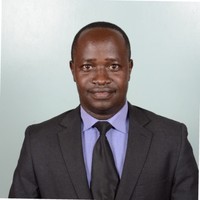 Chris Ekai is a Risk Management expert with over 10 years of experience in the field. He has a Master's(MSc) degree in Risk Management from University of Portsmouth and is a CPA and Finance professional. He currently works as a Content Manager at Risk Publishing, writing about Enterprise Risk Management, Business Continuity Management and Project Management.