Many businesses operate under the assumption that risk management is solely the responsibility of the financial department. However, this isn't the case. Effective risk management is a multi-disciplinary effort that should involve every business area.
An enterprise risk management framework is a tool that can be used by organizations to identify, assess, and manage risks on an ongoing basis. It provides a structured approach for incorporating risk management into all aspects of the business, from strategic planning to operational decision-making.
The benefits of implementing an enterprise risk management framework are numerous. Perhaps most importantly, it can help organizations avoid or mitigate potentially disastrous events. A well-designed framework can also improve decision-making, optimize resource allocation, and increase transparency and accountability.
It can also help businesses to protect and enhance shareholder value. In short, an enterprise risk management framework is valuable for any organization looking to minimize risk and maximize success.
There are six basic steps that all organizations should follow to implement an enterprise risk management framework:
Define the organization's risk appetite.

Identify risks across the organization.

Assess the impact and likelihood of each identified risk event occurring.
Develop and implement strategies for managing risks.

Monitor risks on an ongoing basis.

Periodically review and update the risk management strategy as needed.
ERM frameworks provide organizations with a structured and disciplined process for identifying, assessing, and managing risks. But what exactly is an ERM framework, and how can it benefit your business?
In this article, we'll explore the basics of ERM frameworks and discuss some of the key benefits they offer. We'll also outline the steps you can take to implement an ERM framework in your own organization.
Purpose of an ERM framework
The purpose of an Enterprise Risk Management (ERM) framework is to identify and address potential risks systematically and comprehensively.
Additionally, an ERM framework helps to ensure that all levels of the organization are collectively working towards mitigating risks. This can ultimately lead to improved decision-making, enhanced operational efficiency, and a stronger overall financial position. The importance of enterprise risk management erm to the organization is crucial for success.
Adopting an ERM framework can help organizations meet regulatory requirements and investor expectations. In short, implementing an ERM framework can lead to numerous benefits for any organization seeking to manage risks effectively.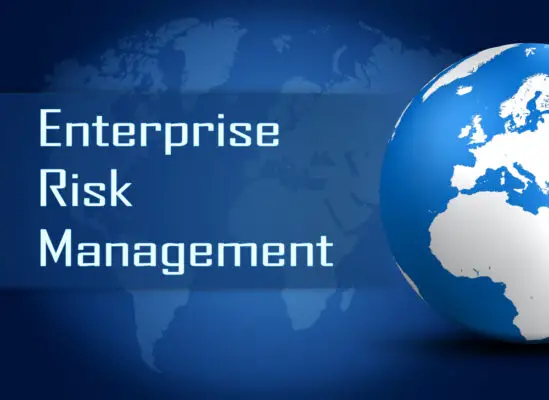 What are the components of an ERM framework?
A comprehensive Enterprise Risk Management (ERM) framework includes identifying potential risks, assessing their likelihood and impact, developing strategies to mitigate or respond to risks, and continually monitoring the effectiveness of these strategies.
This process involves all levels of an organization and incorporates both qualitative and quantitative analysis. Another important component of an ERM framework is communication and coordination between departments to ensure that risk management efforts are well integrated throughout the organization.
Various frameworks have a slightly different approach but generally utilize the 5 components described in the Executive Summary of the COSO manual "Enterprise Risk Management—Integrating Strategies and Performance" listed verbatim.
Each process – integrated, designed, implemented, evaluated, and improved – requires leadership to establish a cultural environment that respects transparency and accountability. The accountability of executives must first begin with board members and executives, as well as business units and, ultimately, the whole enterprise.
How is ERM implemented in the enterprise?
ERM implementation requires an ongoing process of identifying risks, evaluating their potential impact, setting risk tolerances, and developing mitigation plans. This process is often overseen by a designated risk management team but involves buy-in and participation from all enterprise levels.
In addition to proactively addressing potential problems, an effective ERM strategy can also improve communication and decision-making throughout the organization.
After selecting an ERM framework, an organization must adapt to its needs. The process for managing ERM follows the ISO31000 standards.
The company also needs to identify stakeholders who care about how the organization minimizes negative risks and enhances them. It sets up a framework in which all levels take risks.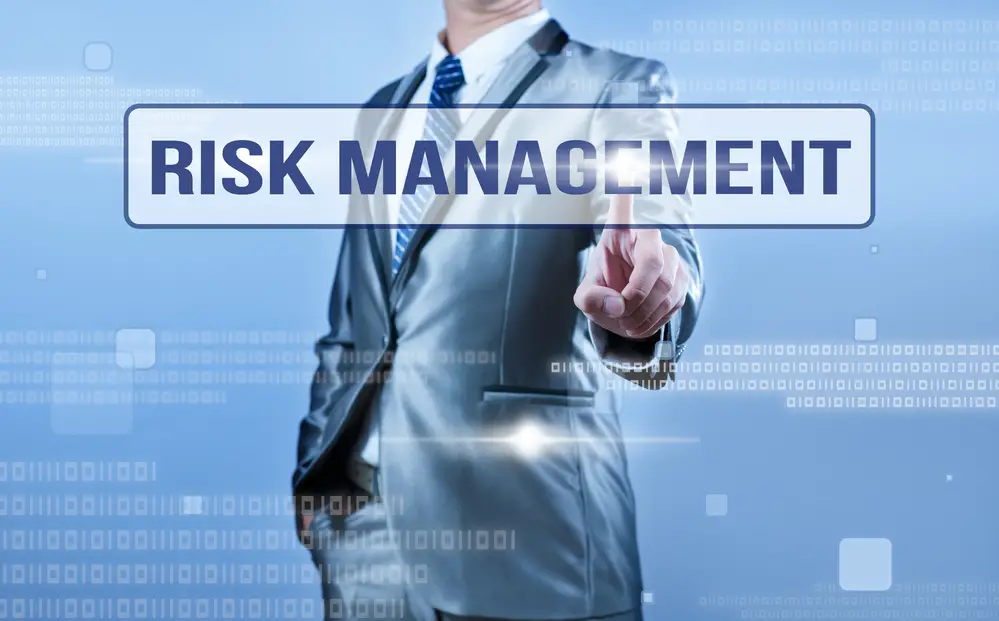 Enterprise Risk Management Frameworks
Risk Management frameworks provide key management principles to organizations. ERM frameworks can help with communication and identify internal and external risks. ERM framework provides structured feedback and guidance for businesses, executives, and directors implementing and administering ERM programs.
ERM frameworks help create a consistent risk management culture regardless of employee turnover and industry norms. The Risk Management function guides the business' Risk Management functions. Operational risk management framework come from the entire enterprise risk management framework.
Risk policies
Policies are formal statements of the organizational structure and its strategic goals. It addresses some and all of the inherent risks, including law and regulation requirements and expectations, and specifies where and when the policy applies to the policy.
The goal of a policy is to help. Determine how the business must be operated according to its own risk tolerance. (a) comply with legislation or regulation. b) focusing on strategic guiding principles and long-term objectives and values. (c) address tactical principles that support longer-term goals.
Management-level risk committees
Management risk governance committees are created to assess risk and determine the appropriate decisions. Some regulatory requirements exist regarding committee activities and functions and format reports.
While effective overall governance requires strong communication and awareness, management risks and governance committees shouldn't just use general information. Risk-management activities, such as program supervision, risk levels, control adequacy monitoring, decision-making, and policy approval, must be included on the agenda.
Risk Philosophy
Risk management is essential to any business activity and is an element in its integrated and operational strategies. The variety of business portfolios of companies requires the organization to effectively identify risk monitoring, reporting, and distributing the money to businesses.
Risk management involves using policies, standards, principles, and organizational frameworks, as well as measuring and managing processes that integrate into the work of the different business sectors and their operations.
Risk and compliance culture
Rigorous cultures refer to an organization's normative behavior regarding risk awareness. This normative attitude determines the organizational ability to identify a threat, understand its existence and deal with it as he/she develops the risk and responds appropriately.
The company's management and executive management are responsible for managing risk, having specific roles and overall risks, and guiding a strong risk culture by setting up an open-door policy. Risk management integration is essential to increase risk culture uptake and compliance.
Capital Management
Capital serves multiple purposes, and enterprise capital is a key indicator for determining the company's financial strength overall. A company must maintain adequate funds to absorb unexpected loss, promote public confidence, have access to financing, satisfy obligations to creditors and other parties, and maintain operations in adverse conditions.
The organization must establish, monitor, and manage internal capital needs to support its strategic plan. and actual risks
Strategic planning
Strategic planning includes environmental assessments (inner or external), assumptions evaluation, and new strategies' development. A thorough risk assessment in a strategic planning procedure can be helpful in the following ways: risk managers must work alongside executives to test assumptions.
Developing and implementing risk assessment standards is essential in ensuring that there is a structure for assessing risks. Key performance indicators for existing strategies need to be communicated.
Integrated strategic and operational plan
An integrated strategic plan ensures the implementation of operational obligations to support strategic plans. It will be designed by the organization's management, will have board supervision, and should last 3 years.
The integrated strategy is built in keeping with Board's risk appetite and liquidity and capital requirements. Monitoring systems must be developed to provide real results and KRIs and ensure organizations' objectives and risks remain in line.
Risk appetite
A Risk Appetite Statement Risk appetite defines the organization's willingness and manages risks. This provides the foundation for effective linking strategies to capital and risk.
It communicates an organization's foundation approach towards risk and shows its capacity to manage the risk inherent to business activity and support safe and sound operation and compliance. This provides crucial advice on risk mitigation measures.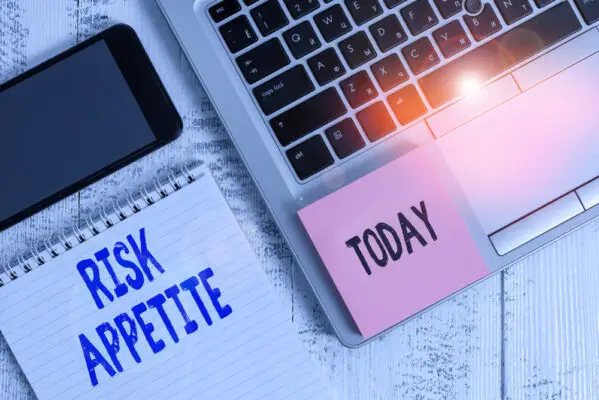 Risk appetite metrics
Risk appetites are expressed through risk appetite limits and triggers (mostly using key risk indicators) compatible with the RAS & balance business goals but must be approved.
Limits, triggers, and other key risk indicators can be operationalized across organizations. Management should operate within the framework and limits set out for risks. It is a development process that is a way to determine risk appetite limits.
Strategic oversight activities
The complexity is increasing, and it is increasingly impossible to determine the risks of any given situation. A risk management philosophy requires risk management to take a holistic business-wide approach.
A specific plan will help ensure risk management complies with the risk philosophy, appetite, and metrics.
Performance management
Risk management integrates with strategy planning and performance management. The senior leadership team must integrate strategic directions into executives' performance targets and translate them into business unit objectives.
They're also separated into individual performance goals for every employee. Finance reports progress in the business units, finalizes capital allocations and demonstrates disciplined reporting.
Risk Taxonomy
Using a risk taxonomy in an enterprise risk management (ERM) framework can provide valuable benefits for organizations. A risk taxonomy helps to define and categorize risks, allowing for easier identification and analysis within the ERM framework.
It also helps to create a common language and understanding among various departments, improving communication and collaboration on risk management efforts. Additionally, a well-defined risk taxonomy can aid in prioritizing risks, as it allows for objective comparison and evaluation of potential impact.
An effective ERM framework's foundation is risk taxonomies that identify, classify and define risks across the enterprise. Subcategories further break up the principal risk for the risk domain, which provides clarity.
The Board of Directors
It serves as the governing authority providing the framework needed to manage risk effectively. The board understands the organization's business risk philosophy, desired risk, and compliance culture and is informed about real and emerging significant risks.
The board challenges managers while keeping them accountable and gets information on risk exposures and metrics. It reviews and formalizes the ERM structure. Emerging risks are either caused by internal and external sources or risk environments. These prioritize risks in board reports.
Three lines of defense
These three lines are a framework that supports the integrity of the information that has been escalated to Risk Governance Committees and internal audits. First Lines of Defense, and Business Operations and Management.
Business operations and management – regulated business operations and management.
Risk assessment
The risk analysis is reviewed and challenged to obtain a comprehensive assessment. The Chief Risk Executive is responsible for the validation and support provided when a plan is implemented and the risk level assessed. Risk appetite statements are used to gauge the levels of risks in a risk assessment exercise.
The inherent risk level is without subjecting risks to controls; risk reduction(residual risks) happens when relevant risks are subjected to control measures. E.g., strategic risk and market risk.
Types of Enterprise Risk Management Frameworks
Choosing the right strategy will depend upon the sector you want, the business goal, the organizational structure, and technology resources. Some frameworks may better meet the needs of enterprise-sized businesses, while others offer customized scenario-based solutions.
Some other strategic enterprise risk management frameworks may more closely match industry-specific requirements, such as healthcare, finance, or banking. These will help develop custom ERM frameworks.
The Casualty Actuarial Society (CAS) ERM Framework
CAS is a global accreditation body that provides training services. It specializes in specialized property and casualty insurance products and services, financial services, and enterprise risk administration. The Society of Actuary Society (SoA) and the Canadian Institute of Actuarial Studies (CIA) support an ERM-related site.
The Casualty Actuarial Society (CAS) ERM Framework is a tool used by insurers to assess their level of risk management. This framework includes four main elements: a governance structure, an identification and assessment process, a response process, and monitoring and communication.
Within each element, specific criteria must be met for an insurer to have a successful level of risk management. The CAS ERM Framework can also be used as a benchmarking tool for comparing risk management practices across different companies.
The Committee organizes the ERM frameworks according to risk types and sequential risk management procedures. CAS risk management process includes seven sequential steps: The steps may differ depending on the particular risk type and the risk type.
ISO 31000 ERM Framework
The ISO 31000 ERM Framework is a set of guidelines for implementing and maintaining an effective Enterprise Risk Management system. It promotes integrating risk management principles into all decision-making and organizational processes.
The framework can be applied to both public and private sectors and to profit and non-profit organizations. Adopting the ISO 31000 ERM Framework can provide numerous benefits, including improved stakeholder confidence, enhanced efficiency and performance, better strategic planning, and increased resilience in the face of potential risks.
Organizations can assess their current level of risk management capabilities through the use of self-assessment tools provided by the framework. Through ongoing review and enhancement, businesses can continuously improve their ability to identify, analyze, evaluate, treat effectively, monitor, and communicate potential risks.
The ISO 31000:2018 ERM Framework is an integrated risk management approach that combines integration, design, implementing, evaluating, and optimizing the ERM. ISO 31000 models are reviewed every five years to keep pace with market evolution.
These guidelines include various risks and can be customized for businesses based on their size, industry, or business segment.
The NIST ERM Framework
The National Institute of Standards and Technology (NIST) developed the Enterprise Risk Management (ERM) Framework to help organizations manage risk holistically and systemically. The framework guides integrating risk management into decision-making processes at all levels of the organization.
It includes four steps: (1) establishing a risk management strategy, (2) assessing risks, (3) managing and communicating risks, and (4) monitoring performance through metrics and reporting. The NIST ERM Framework also incorporates numerous principles such as continuous improvement, inclusion, involvement of stakeholders, transparency, and alignment with organizational goals and strategies.
The U.S. Department of Commerce is a federal governmental institution. The NIST framework is an unsecured data security framework used by government agencies, including DOD. The NIST framework model uses business drivers to guide cybersecurity activities and risks management.
The NIST framework offers an internationally accepted standard for cybersecurity guidelines based on industry best practices applicable to enterprise-size organizations with critical infrastructure.
The COSO ERM integrated framework
The Committee of Sponsoring Organizations (COSO) Enterprise Risk Management (ERM) Integrated Framework is a widely recognized tool for businesses seeking to manage and monitor risks at the enterprise level.
Originally published in 2004 and updated in 2017, it provides guidance on identifying, assessing, and responding to risks across five categories: strategic, operations, reporting, compliance, and financial.
These categories are represented within COSO's "three lines of defense" model, which includes control activities within individual departments as the first line of defense, oversight from risk management teams as the second line of defense, and independent assurance from audit teams as the third line of defense.
In 2017 COSO released a new Framework for Enterprise Risk Management Integration with Strategy and Performance aimed mainly at improving the effectiveness of ERM. The updated model can address the complex business environments of today.
The committee is developed by five private organizations and promotes the Treadway Commission's internal controls, internal audit, and fraud prevention activities.
7 attributes of the RIMS ERM Framework
The RIMS ERM framework outlines seven key attributes of an effective Enterprise Risk Management program. They include a common language, integrating risk and performance, top-down support, knowledge sharing, proactive approach, continuous improvement, and alignment with strategic objectives.
This framework helps organizations identify and assess risks and integrate them into their overall management strategy. Utilizing the RIMS ERM framework can improve decision-making and increase organizational resilience.
The RIMS RMM Framework identified the following seven key attributes for competency in ERM. Assess each attribute through varying maturity scales: non-existent (first), ad-hoc (1st), initial (second level 2), and repeatable (third level).
Manage (fourth level). Assess each The RIMS RMM Framework is flexible and supports customized ERM framework based on ISO 331000:2018 standard updated COSO ERM framework.
The COBIT ERM Framework
The COBIT ERM Framework, developed by ISACA, is a crucial tool for enterprise risk management. It provides a structured approach to identifying, assessing, and managing organizational risks. The framework breaks down the process into seven steps: establish context, identify risks, assess risks, prioritize actions, plan actions, implement actions, and monitor progress.
This approach allows for a comprehensive evaluation of risks and create a practical action plan to address them. In addition, the COBIT ERM Framework includes guidelines on integrating risk management with other corporate processes and effective communication about risk management efforts within the organization.
COBIT 2019 is an IT governance framework created by ISACA. Concepts and frameworks are commonly used to manage risk in Digital Enterprises. COBIT is designed as an enterprise risk management model and product for small and middle enterprises.
The IT department manages information technology risks by integrating IT into every aspect of modern business operations.
5 interrelated components of COSO ERM Framework
The updated COSO Framework has a total of five interrelated business risk components. These components cover 20 principles covering everything from management to monitoring. The components in the commonly-used ERM Framework fit Business Models, not Independent Management Processes.
RIMS Risk Maturity Model ERM Framework
The non-profit Risk Management Society RIMS Risk Maturity Model consists of 64 readiness measures identifying 25 competency factors for seven critical RM attributes.
How do I develop a customized enterprise risk management framework?
Customized ERM frameworks can aid in implementing risk management plans, aligning business goals, and promoting risk-based decisions. Developing ERM frameworks for varying internal objectives can also be daunting.
A detailed plan to develop an integrated ERM framework based on existing operational risk frameworks is presented. Use the steps to create a custom ERM system.
ERM Framework Stage One: Build a Cross-Functional ERM Team
An important first step in implementing an enterprise risk management (ERM) framework is to assemble a cross-functional team. This team should include representatives from various departments and levels within the organization and external stakeholders such as board members or auditors.
The diversity of perspectives on the team helps ensure that potential risks are identified and evaluated thoroughly. To successfully carry out the ERM process, it is also essential for the team to have strong leadership and clear objectives.
Regular meetings should be held to discuss risks, create action plans, and monitor progress toward goals.
Select stakeholders from a range of business divisions for the steering board of the ERM process. The overall effectiveness of an ERM system depends upon support from various managers, notably executives, senior leaders, and directors.
Develop a crossfunctional ERM team to drive buy into multiple operations and impact culture. The ERM team sets business goals and creates risk profiles and risk appetites based on the risks and opportunities in the area of expertise.
The risk governance structure needs to be aligned with legal and regulatory requirements. The organization's business objectives will develop strategic risks through the strategic planning process.
ERM Framework Stage Two: Identify Risks
The second stage of the ERM Framework involves identifying potential risks to the organization. To do this, it is important to assess internal and external factors that could impact the achievement of goals, such as financial issues, regulatory environment changes, or supply chain disruptions.
It is also important to consider current and future risks and those that may be less likely but could have a significant impact if they occur. Once these risks have been identified, they can be prioritized based on their likelihood and potential impact, allowing for targeted action to mitigate or prevent them.
Reconcile risks to business outcomes. Using your risk profile or RAS to restructure your strategy to identify risk. The ERM framework is a blueprint for identifying threats that threaten company goals. Risk identification in a risk-aware culture is easy since employees know the benefits of the risk management process.
Use this information to differentiate risks from opportunities based on the risks resulting in the desired outcome. Map the risks to the objectives of the first stage and identify internal and external risks. Ensure your client has a customer view of risks and is involved in risk acceptance mechanisms.
ERM Framework Stage Three: Evaluate Risk
This involves looking at each risk's potential impact and likelihood and examining any mitigating actions that can be taken. It is important to assess individual risks and consider how they interact with each other and potentially compound each other's effects.
Once this analysis is complete, decisions can be made on which risks should be accepted, which should be avoided or transferred, and which need to be mitigated. Evaluating risk in this way helps to ensure a proactive approach to managing potential threats and unforeseen events in a company or organization.
The risk assessment provides logical foundations for managing risks and determines their probability. At this stage, you will build an integrated framework for risk assessment. Identify risk assessment criteria to help plan assessment methods.
Risk assessment forms can help assess risk and establish risk controls and a basis for risk management practice.
ERM Framework Stage 4: Treat Risk
In this stage, organizations assess the risks identified in stage three and determine how to address them. This may include implementing controls, transferring the risk through insurance or other means, or accepting and monitoring the risk.
It is important to remember that not all risks can or should be eliminated; some may be necessary for the company to fulfill its goals. Treating risk involves constantly revisiting and adjusting plans as new information and changes in the environment arise
Treating risks is the initiation stage of an ERM framework. This stage is responsible for creating the control environment and a plan that identifies the risks in prior stages. Risk treatment is getting key risks and aligning the key risks with risk owners for ownership.
Risk managers are in charge of managing controls. Give risk managers roles in identifying when and how to react. Identify which businesses are subject to certain risk management measures.
Control is a set of actions that risks take to take advantage of potential risks to gain access to a particular asset. Risk responses follow on how to mitigate risk in an organization. A risk response of insurance will transfer risk to another third party.
ERM Framework Stage Five: Optimize Risk Management
The fifth and final stage of the ERM framework is to optimize risk management. This involves continually assessing and improving risk management processes and identifying opportunities for better practices. In this stage, it is important for senior management to establish metrics for success and monitor them regularly.
Communication between departments and senior leadership is also key to ensuring a cohesive approach to managing risks.
The tools required to optimize risks differ depending on the resources used and the overall objective. Ensure you have an ERM objective to select the data collection tools you need.
This shouldn't dictate what ERM framework you develop. Monitor and assess ERM performance and create an objective feedback process. This iterative loop runs throughout the enterprise to improve risk management and reduce costs. Then apply the information to identify areas for improvement in the ERM programs.
Challenges in developing a customized enterprise risk management framework?
Many organizations struggle with enterprise risk management (ERM) because it is often misinterpreted, misunderstood, and/or not tailored to meet the organization's specific needs. ERM should not be a "one size fits all" solution but rather a flexible and adaptive process designed to manage an organization's unique risks.
Lack of Understanding
One of the biggest challenges facing organizations when they begin to develop a customized ERM framework is a lack of understanding about what exactly ERM is and how it can benefit the organization.
Many people think ERM is only about compliance or managing risk to an acceptable level, but it is much more than that. To get buy-in from upper management and other stakeholders, it is important to communicate what ERM is and how it will help the organization reach its goals.
Resistance to Change
Another challenge organizations face when implementing ERM is employee resistance to change. Employees may be hesitant to embrace a new way of doing things, especially if they feel like too many processes and procedures already bog them down.
It is important to clearly communicate the benefits of ERM and how it will make everyone's jobs easier in the long run. You may also consider offering training or resources to help employees transition to the new system.
Resource Constraints
A third challenge that can arise when developing a customized ERM framework is resource constraints. Organizations often underestimate the amount of time and money that is needed to implement ERM successfully. It is important to have a realistic budget and timeline in mind so that you can adequately resource the project.
Organizational factors
Developing a customized ERM framework requires an in-depth understanding of the organization itself. This includes understanding the organization's culture, values, goals, and objectives. Furthermore, it is important to understand how the organization functions daily.
For example, what processes are in place? How do decisions get made? Who are the stakeholders? When developing an ERM framework, these factors must be considered because they will influence how risks are identified and managed.
External factors
In addition to organizational factors, external factors must be considered when developing an ERM framework. These include the macroeconomic environment, industry trends, regulations, and technology.
All of these external factors can have a significant impact on an organization and its ability to achieve its objectives. As such, they need to be considered when developing a customized ERM framework.
Data requirements
Another challenge that needs to be considered when developing a customized ERM framework is data requirements. This includes things like identifying what data is needed, where it will come from, how it will be collected, and how it will be stored.
Furthermore, it is important to consider how this data will be used once it has been collected. All of these factors must be considered to ensure that an effective ERM framework can be developed.
Tools for developing custom ERM Framework components
The definition of the ERM framework requires incorporating risk management tools & techniques. Implement the following Risk Management Tools to build a customized ERM framework suited to the needs of the company: Agreat enterprise risk management technology can provide tools for ERM.
Many off-the-shelf ERM frameworks are available, but sometimes a custom solution is the best fit for an organization.
Process Modeling Tools: These tools can be used to create process models that define the steps involved in managing risks and opportunities. Process models can be created using diagramming or flowcharting tools like Microsoft Visio, draw.io, or Lucidchart.

Collaboration & Communication Tools: These tools can facilitate collaboration and communication between team members working on developing the custom ERM framework components. Some popular collaboration & communication tools include Slack, Microsoft Teams, Zoom, and Google Hangouts.

Documentation Tools: These tools can be used to create documents that describe the custom ERM framework components in detail. Documentation tools such as Microsoft Word, Google Docs, and Adobe Acrobat can be used to create well-formatted documents with images, hyperlinks, and other multimedia content.

Project Management Tools: These tools can be used to plan, track, and manage the development of custom ERM framework components. Some popular project management tools include Jira, Trello, Asana, and Basecamp.

Testing & Quality Assurance Tools: These tools can be used to test the custom ERM framework components to ensure they meet the stakeholders' agreed-upon requirements. Testing & quality assurance tools such as HP Quality Center/ALM, Micro Focus Quality Center/ALM, and Apache JMeter can be used to create test plans, execute tests, and track defects/issues.
6.Design Tools: If you want your custom ERM framework component documentation to look professional and polished, you may want to consider using a design tool such as Adobe Photoshop or Illustrator.
Design tools can also be used to create infographics or other visual representations of data that may help convey information about the custom ERM framework components.[/ bonus]
Conclusion:
An enterprise risk management framework is a tool that can be used by organizations to identify, assess, and manage risks on an ongoing basis. It provides a structured approach for incorporating risk management into all aspects of the business, from strategic planning to operational decision-making.
Implementing an enterprise risk management framework can help businesses avoid or mitigate potentially disastrous events while improving decision-making, optimizing resource allocation, and increasing transparency and accountability.
If your organization doesn't have a formal ERM process in place, now is the time to start developing one. Understanding and managing risks are crucial to the success of any business, no matter its size or industry. Implementing an effective ERM framework can help ensure your company runs smoothly and avoid pitfalls. Do you have any questions about enterprise risk management? Let us know in the comments below.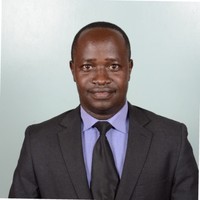 Chris Ekai is a Risk Management expert with over 10 years of experience in the field. He has a Master's(MSc) degree in Risk Management from University of Portsmouth and is a CPA and Finance professional. He currently works as a Content Manager at Risk Publishing, writing about Enterprise Risk Management, Business Continuity Management and Project Management.