A project manager's job is to plan, execute, and deliver a project on time and within budget. But what happens when a project runs into trouble? When things go wrong, the project manager's job is to mitigate risks and get the project back on track. One of the biggest risks that a project manager must deal with is compliance risk, which is covered in the organization's enterprise risk management.
Compliance risk is the risk of non-compliance with laws, regulations, or ethical standards. In other words, it's the risk that a company will be fined or penalized for breaking the rules. This risk is especially prevalent in heavily regulated banking, healthcare, and government contracting industries.
Project managers play a critical role in compliance risk management. They ensure that their projects comply with all relevant laws and regulations. This involves creating and maintaining detailed records, developing policies and procedures, and conducting audits. Furthermore, project managers must be proactive in identifying potential compliance risks and taking steps to mitigate them.
The primary goal of compliance risk management is to ensure that a company adheres to all relevant laws and regulations. To do this, businesses must first identify their compliance risks. Once risks have been identified, they must be assessed in probability and impact. After that, companies can develop and implement strategies to mitigate those risks. And finally, businesses must continually monitor their compliance risks and make changes as needed.
As you can see, many steps are involved in managing compliance risks. The project manager is responsible for managing all aspects of the project management process from start to finish. This includes developing the project plan, assembling the team, assigning tasks, tracking progress, and ensuring that the project stays on track and within budget.
The project manager's role in compliance risk management is to develop and implement the compliance risk management plan. This will involve working with various teams within the company, such as legal, finance, and HR. The project manager will also be responsible for tracking the company's compliance risks and making necessary changes to the plan.
Compliance project managers oversee developing and implementing of new policies and procedures to assist organizations in meeting regulations or complying with legal requirements. They often work with specialized teams of legal and financial accountants and auditing professionals.
They can manage compliance projects by working with individuals to develop new policies/processes. In addition to managing their teams, their role involves coordinating the whole process to ensure the involvement of all the stakeholders.
The Compliance Manager/ Project Manager is responsible for compliance with global environmental laws.
Project managers and project team members must be alert to the risks to be mitigated. Project management is about reducing and managing project risks. Project managers in the scope area primarily rely on understanding organization skills and technology trends to identify and minimize scope-associated issues.
Project managers, in particular, have an important role in risk assessments and minimizing their impact completely. It is primarily a construction, technical, and information technologies sector informed by the project life cycle.
Managing compliance risks is essential for businesses today. In most cases, the project manager is responsible for this responsibility. But what does that mean, exactly? Here's a look at the project manager's role in compliance risk management.
Roles of Project Manager
Ensures projects comply with all relevant laws and regulations
As a project manager, you must ensure that your projects comply with all relevant laws and regulations. This includes federal, state, and local laws and industry-specific project progress regulations.
Failure to comply with these regulations can result in significant penalties, including fines, legal action, and even jail time. Fortunately, there are a few steps you can take to ensure compliance. First, make sure you are familiar with the relevant laws and regulations. Second, develop policies and procedures that will ensure compliance.
Finally, train your team members on these policies and procedures so that they can help to ensure compliance.
Develop and implement the compliance risk management plan
A compliance risk management plan helps project managers identify, assess, and manage risks related to complying with laws and regulations. The plan should be tailored to the specific regulatory environment of the project and the organization. It should also be reviewed and updated regularly as the regulatory environment changes.
Project managers should identify all applicable laws and regulations to develop a compliance risk management plan. They should then assess the risks associated with non-compliance and develop strategies to mitigate them. Finally, they should implement the plan and monitor compliance on an ongoing basis.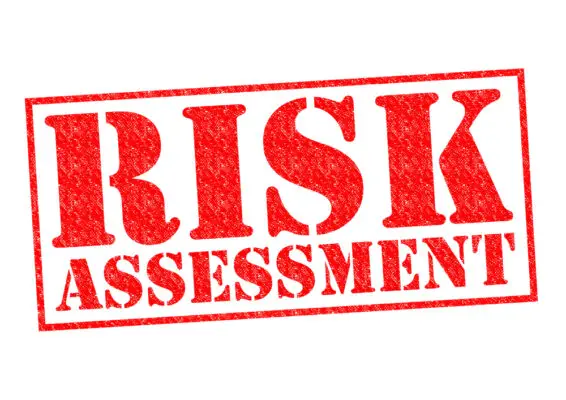 How to Develop a compliance risk management plan
Compliance risk management is identifying, assessing, and mitigating risks associated with non-compliance with laws, regulations, and ethical standards. An effective compliance risk management plan will address all three aspects of risk management: identification, assessment, and mitigation.
The first step in developing a compliance risk management plan is to identify the compliance risks faced by your organization. This can be done through various methods, including a review of existing policies and procedures, interviews with employees and managers, and data analysis.
Once the risks have been identified, they need to be assessed in terms of their likelihood and potential impact. The next step is to develop mitigation strategies for each identified risk. These strategies may include changes to policies and procedures, training and education programs, monitoring and reporting mechanisms, and disciplinary actions.
Finally, the compliance risk management plan should be reviewed regularly to ensure that it remains relevant and effective.
Implementing compliance programs
Many businesses implement compliance programs to ensure their employees comply with applicable laws and regulations. Compliance programs typically include policies and procedures designed to promote compliance and employee training and education on compliance-related topics.
In some cases, businesses may appoint a compliance officer to oversee the program and ensure it is effective. Implementing a compliance program can help businesses avoid penalties and other consequences for non-compliance and can also help to create a culture of compliance within the organization. Internal audits will test the compliance controls.
How do I become a Compliance Project Manager?
There is no one specific path to becoming a compliance project manager, but there are some commonalities among successful candidates. Most notably, compliance project managers are typically very detail-oriented and have strong organizational skills.
They also have a good understanding of the compliance processes and regulations relevant to their industry. In many cases, compliance project managers will have a background in law, accounting, or auditing. However, it is not necessarily required. If you are interested in pursuing a career as a compliance project manager, the best place to start is by identifying the skills and knowledge that will be most beneficial in the role.
Once you understand what is required, you can seek opportunities to build your experience and expertise. Many online resources and professional organizations offer helpful information and advice for those interested in pursuing a career in compliance management. Utilizing these resources can be an excellent way to get started on the path to becoming a compliance project manager.
Compliance project managers' careers can provide valuable knowledge about a subject you can use constantly. As compliance project managers, you must keep abreast of all regulatory standards. You'll be able to see how departments in the organization interact.
To be a successful compliance project manager, you must be familiar with the regulatory industry and have good project management practices. It is important that the employee is capable of communicating effectively between technical and non-technical employees.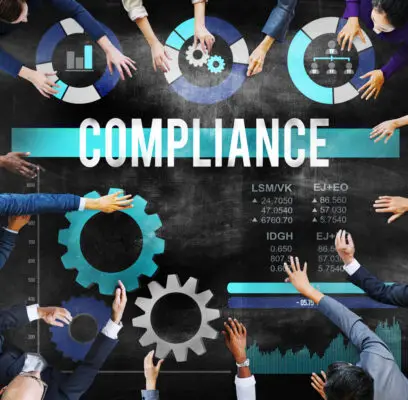 Compliance. Project Manager. Skills
As a project manager, one of your most important responsibilities is ensuring that your team complies with all relevant regulations. This can be a complex and time-consuming task, but it is essential to the success of your project. There are a few key skills that will help you to be successful in this area.
First, you need to be well-organized and have attention to detail. You will need to keep track of a lot of information, and it is important that you do not miss anything. Second, you need good communication skills. You will need to be able to explain the requirements clearly to your team, and you also need to be able to handle any questions or concerns that they may have.
Finally, you need to be able to stay calm under pressure. This is a demanding job, and there will be times when things do not go as planned. If you can keep your cool in these situations, you will be able to navigate the challenges of compliance successfully.
Compliance projects need the following skills to succeed: communication. This skill helps a company communicate with the people they're working for and helps the client communicate. Strong communication skills will help an implementation consultant communicate his ideas and expectations and help guide his team toward success.
A person's skills in communication can be used as he or as a linguistic expert in writing or reviewing a legal document. Managing Projects: Project managers can manage a project from beginning to finish.
Project Team
The role of the Project Management Team in compliance risk management is to ensure that all project activities are carried out in compliance with applicable laws, regulations, and policies. This includes developing and implementing processes and procedures to ensure compliance with regulatory requirements and identifying and mitigating risks associated with non-compliance.
The Project Team is also responsible for educating project personnel on compliance risks and ensuring they know their roles and responsibilities in managing them. The Project Team can proactively help protect the organization from potential fines, penalties, and reputational damage by proactively managing compliance risks.
Project teams are project management terms that describe groups working together to complete project goals. Project teams are typically created to meet specific requirements for the work. For example, software development from scratch needs to be supported by development team members, primarily regular staff members of the company.
It complies with project budgets, timelines, and project lifecycle requirements. All Project Teams have project managers who assign tasks, track progress and ensure projects are finished on time. They also have project management skills, project scope project plans, and give out progress reports of projects.
Role of Project team members
The role of project team members is to work together to complete a project. The team may be responsible for different aspects of the project, such as planning, design, implementation, testing, or evaluation. Each team member brings unique skills and perspectives to the table, which can help the team to achieve its goals.
For the team to be successful, it is important for each member to understand their role and how it contributes to the project's overall goal. Additionally, team members must be able to communicate effectively with each other to coordinate their efforts.
Compliance Manager / Project Manager duties & responsibilities
A compliance manager ensures that an organization adheres to all applicable laws and regulations. They develop and implement policies and procedures to ensure compliance and work with other departments to ensure that these policies are followed.
In addition, compliance managers conduct audits to identify potential risks and develop plans to mitigate those risks. A project manager is responsible for overseeing the execution of a project from start to finish. They develop project timelines, coordinate with stakeholders, and track progress to ensure that the project stays on track.
Sometimes, a project manager may also be responsible for developing the project plan and budget. When it comes to compliance risk management, both compliance managers and project managers play an important role.
Compliance managers work to ensure that an organization complies with all relevant laws and regulations, while project managers work to ensure that projects are completed on time and within budget. Together, they help to minimize the risks associated with non-compliance and ensure that organizations can operate smoothly.
If you want to create a successful project compliance manager job description, start with a detailed job description. There are a variety of compliance manager job description templates available for you to change and apply.
Examples of responsibilities include reviewing and evaluating current policies, procedures, and documents and ensuring compliance with Government Laws and Regulations. Drive the effective management of a regulated project through the Project Managing Office and ensure compliance with technical risks.
Compliance Project Manager Salary & Outlook
The median annual salary for compliance project managers is $102,000, according to the most recent data from the Bureau of Labor Statistics. Furthermore, the demand for compliance project managers is expected to grow 11% over the next decade.
This growth is driven by various factors, including increased regulation in healthcare and finance industries and heightened awareness of the importance of compliance among businesses of all sizes. As a result, those with experience in compliance project management can expect to enjoy strong job prospects and competitive salaries in the coming years.
Compliance project managers' salaries vary according to the degree of training, years of experience, and size and industries of the corporation. Then there are bonuses for them too. The number of individuals employed in compliance management is expected to increase in the upcoming ten to fifteen years.
The demand for compliance project management will drive organizations to comply with growing regulations. Organizations can still hire compliance consultants to maintain compliance and reduce liability.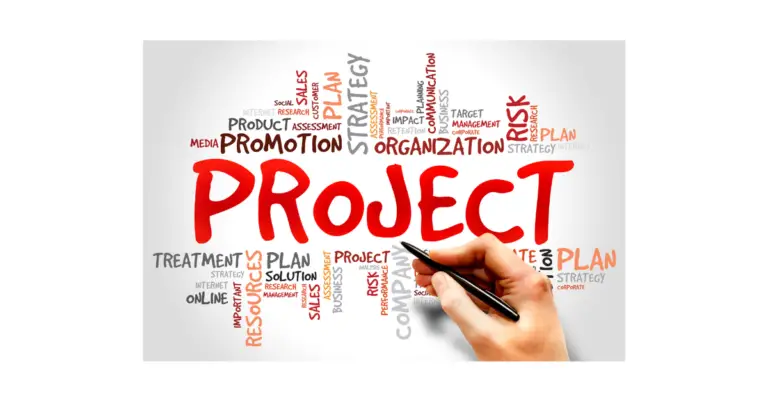 Program vs project risk
Risks are inherent in any undertaking. However, several significant differences are observed in project risks. Risk can be less understood in a project since its scope is unknown. Possibly greater uncertainty will determine whether a successful program will be implemented.
The risk is likely broader in a project because project scopes are defined and are typically executed in smaller stages. Projects are usually riskier due to longer time frames and tight deadlines.
In risk management, two types of risks are often confused: program and project risks. Although both types of risks can threaten a project's successful completion, they are quite different.
Program risk is typically defined as any risk that could potentially impact the success of an entire program, while project risk is specific to a single project. Compliance risk is a program risk that refers to the risk of not meeting regulatory requirements.
Because compliance risks can have a major impact on a program's success, it is important for project managers to be aware of them and take steps to mitigate them. One way to do this is to establish clear communication channels with stakeholders so that potential problems can be quickly identified and addressed.
Compliance Project Manager Job Description
Compliance project managers earn an average salary of $100,012. Compliance project managers can earn as much as $750 000 a year. This equated to $53,000 in earnings for compliance projects versus $53,000 for low-earners. It is a long job as a compliance project leader, but even dedicated employees may choose a different path in life.
A compliance project manager provides compliance and leadership for an organization's regulatory projects. They schedule, track and manage the milestones and completion of all assigned projects.
The compliance project manager is responsible for ensuring that the organization's projects are completed on time, within budget, and in compliance with all legal and regulatory requirements.
In addition, the compliance project manager liaises with internal and external stakeholders to ensure that all parties are kept informed of project progress and that any issues are promptly resolved. The compliance project manager is a key member of the organization's compliance team and plays a vital role in ensuring that the organization meets its legal and regulatory obligations.
Compliance Project Manager Work Environment
Compliance project managers usually operate in the project management office, though sometimes travelling is required for client visits and meetings with regulatory agencies. In general, it is a full-time job, and overtime may be needed when deadlines are met, and emergency response is needed.
The task is stressful as management must ensure the company conforms to the law. Managers should be capable of handling challenging situations and making decisions that have major economic impacts on a company.
The work environment is usually fast-paced and deadline-oriented, and the ability to juggle multiple projects is essential. Excellent communication and interpersonal skills are also important, as the compliance project manager will often work with a team of people with different areas of expertise.
In addition, the ability to think creatively and solve problems quickly is essential, as compliance issues can often be complex and ever-changing. As a result, the compliance project manager must work well under pressure and regularly adapt to new challenges.
Role of the Project Manager in Risk Assessment
Project managers manage risks and manage project risk processes. Project managers handle risk and develop strategies to reduce or eliminate these impacts. Providing support for staff to address safety issues and emergencies is often achieved through cost analyses using quantitative techniques. Often it takes risk analysis to find out what risks are present.
One of the most important roles of a project manager is to identify and assess risks. This includes both potential risks that could impact the success of the project, as well as risks that are already present.
To do this, the project manager must thoroughly understand the project and its objectives. An understanding of the risk management process and portfolio management is also crucial. They must also be aware of the potential for problems and be able to identify early warning signs.
Once a risk has been identified, the project manager must determine its likelihood and potential impact on the project. Only then can an appropriate course of action be taken to mitigate or eliminate the risk.
Significant roles in project risk management
Project managers play a significant role in project risk management. They are responsible for identifying risks, assessing their impact, and developing mitigation strategies. In addition, project managers must constantly monitor risks and track their status throughout the project lifecycle. Through their efforts, project management support plays a vital role in ensuring the success of any project.
Project risk management is "a collection of activities aimed at understanding risks by risk assessment professionals." The term also includes further descriptions of the determination and management of any element of the project that may impact the project's success, starting with the goals or scope of your manager.
Second, identify any dangers within these bounds before a severity test. Third, create mitigation plans based on available resources and usually time.
Compliance Project Manager Trends
Recent trends suggest that the Compliance Project Manager (CPM) is becoming an increasingly strategic position within organizations. Here are some of the ways that this trend is manifesting itself:
First, CPMs are being given more responsibility for ensuring compliance with regulations and standards. They are now regulatory agencies' primary point of contact in many cases. This increased responsibility requires CPMs to deeply understand the organization's compliance risks and how to mitigate them.
Second, CPMs are asked to play a more active role in developing and implementing compliance strategies. The CPM ensures that the compliance program aligns with the business strategy in many organizations. This trend reflects the growing importance of compliance as a driver of business success.
Third, CPMs are being asked to take on a more global perspective. As organizations expand their operations into new markets, they need CPMs who understand the compliance landscape in multiple jurisdictions. This trend requires CPMs to have a more comprehensive understanding of international compliance issues.
Fourth, CPMs are increasingly recognized as vital senior management team members. This trend is reflected in the fact that many organizations now include the CPM position in their organizational charts at the same level as other senior executives.
These trends suggest that the role of a compliance project manager is evolving rapidly. As organizations emphasize compliance, the CPM will play an increasingly strategic role in ensuring that the organization meets its obligations.
Compliance projects must stay updated to stay relevant to this development. As compliance evolves, businesses need more integrated solutions to succeed. They must find a consultant with experience coordinating compliance initiatives for their projects.
Conclusion
Compliance risk is a major concern for companies operating in heavily regulated industries. Project managers play a vital role in compliance risk management by ensuring that their projects comply with all relevant laws and regulations.
To do this effectively, project managers must proactively identify potential compliance risks and take steps to mitigate them.
The role of a project manager is essential in today's business world—especially regarding compliance risk management. Project managers are responsible for developing and implementing the compliance risk management plan.
A project manager plays an important role in compliance risk management by ensuring that all project-related activities comply with external regulations. Furthermore, the project manager communicates potential risks to senior management and develops mitigation strategies.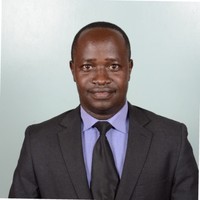 Chris Ekai is a Risk Management expert with over 10 years of experience in the field. He has a Master's(MSc) degree in Risk Management from University of Portsmouth and is a CPA and Finance professional. He currently works as a Content Manager at Risk Publishing, writing about Enterprise Risk Management, Business Continuity Management and Project Management.